If you are not a fan of The River, it is quite a pity that you are missing out on such an enjoyable experience. You do not want to be the black sheep when people discuss how fascinating the show is. For that reason, you might want to go through The River teasers for July 2020 to find out more gist about the show.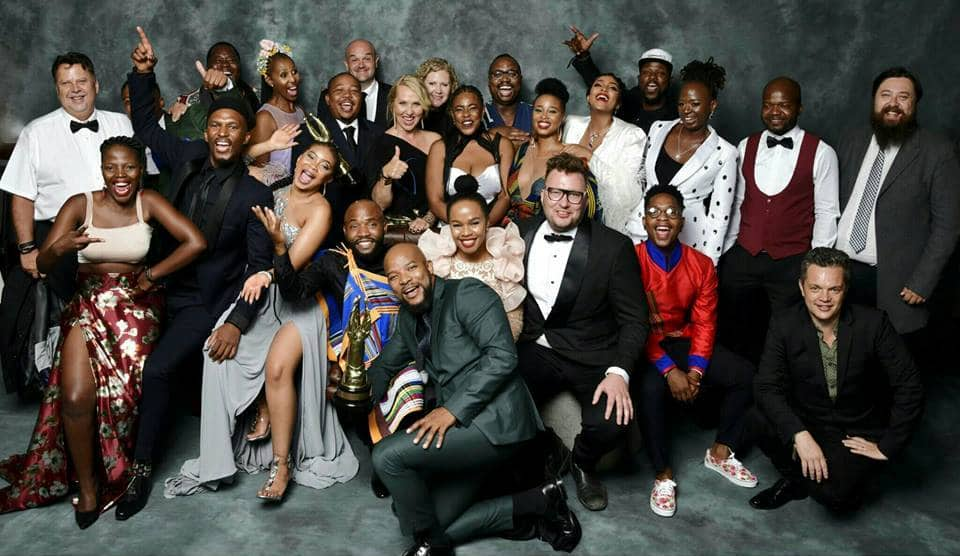 The River is currently one of the most captivating South African shows. The spice and humour that the show depicts are unmatched. The simplicity in which the cast members of the show have taken to bring out its storyline is worth your time. If you had no idea about the plot, you might want to go through The River teasers. You will be surprised by the new flow of events and the outcome of the fights between Malefu and Walter.
The River teasers for July 2020
If the most recent episode of The River left you in suspense, you ought to delve in for more highlights about what you should brace yourself up for. You will be perplexed by the new course of events.
Episode 199 - Thursday, 2nd of July 2020
Parental Advisory
TJ's social media blitz makes Andile develop anxiety about how everyone is going to view him, and Tumi finds herself in an awkward position regarding the wedding between Malefu and Lindiwe.
Episode 200 - Friday, 3rd of July 2020
Our Perfect Wedding
Andile and Zweli set a trap for TJ, and Tumi hands over a few responsibilities regarding the wedding to Flora. Will Lindiwe and Malefu let her do that?
Episode 201 - Monday, 6th of July 2020
Couture Darling
Tumi and Malefu get into a conflict regarding the kind of outfits that will be won at the wedding. Meanwhile, Zolani meets someone for her past, and she is afraid that this person could change everything.
Episode 202 - Tuesday, 7th of July 2020
Oh, Lindani
Lindani discovers something that shocks her, and Tumi assigns Malefu a very significant role in the wedding.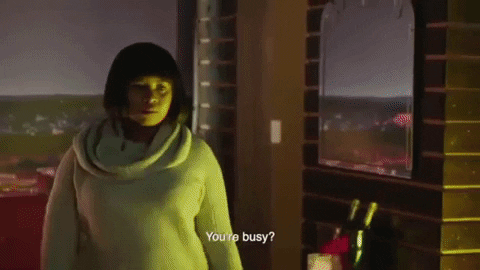 Episode 203 - Wednesday, 8th of July 2020
Desperate Bid
Lindani has minimal time to fix the mess with the love of his life.
READ ALSO: Young Love Teasers: June 2020
Episode 204 - Thursday, 9th of July 2020
Just Walk Away
Lindani goes beyond the detective to talk to Tumi, and in the process, the unexpected happens.
Episode 205 - Friday, 10th of July 2020
I Do, Ngiyavuma
Two people who do not see eye to eye open up about the pain that they have regarding losing the people that they cared for.
Episode 206 - Monday 13 July 2020
Makoti?
Walter goes back to Refilwe with a new proposal that no one had foreseen, and Tumi goes through a challenging experience as the new Dikana Makoti.
Order Refreshing Tea that will help you relax as you watch Getroud met Rugby. It is high-quality, and there are various flavours to choose from. Its price is affordable, and delivery services are available countrywide at a fair cost.
Episode 207 - Tuesday, 14th of July 2020
I Am Boss
Zolani tries to defend Tumi, although it looks like he is making the situation more complicated. Meanwhile, Walter confronts Malefu and demands answers.
Episode 208 - Wednesday, 15th of July 2020
The Man of the House
Tension continues to reign between Nomhle and Zolani, and the blame lands on Zweli. On the other side, Cobra gets vexed when he discerns the intentions that Walter has towards everyone.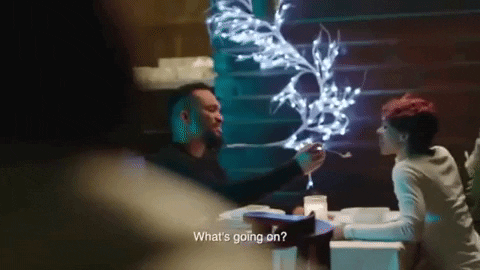 Episode 209 - Thursday, 16th of July 2020
Side Dishes and In-Laws
Cobra gets overwhelmed that he questions Walter about his motives concerning Malefu. The response that he gets leaves him in shock. The Dikanas are on the verge of earning a fortune, although this might cause disunity in the family.
Episode 210 - Friday, 17th of July 2020
Going Once, Going Twice
Malefu is in an awkward position as she has to choose between Walter and her family, and Andile is tensed as the auction continues to fall apart.
READ ALSO: Skeem Saam Teasers: July 2020
Episode 211 - Monday, 20 July 2020
Grand Gestures
Zolani does the unexpected when she makes a big sacrifice for Tumi. On the other side, an old foe shows up at the diamond auction, and his presence leaves everyone reeling.
Episode 212 - Tuesday, 21st of July 2020
Big, Big Mistake
The Dikanas are worried that something terrible could have happened to Zolani, and Goliath is nowhere to be found. On the flip side, Malefu finally gets the sign that she has been waiting for. Is she going to make the right decision?
Episode 213 - Wednesday, 22nd of July 2020
Doomsday
Malefu starts to second-guess the decisions that she made regarding Walter, and Lindiwe and her family feel incomplete without the diamond.
Episode 214 - Thursday, 23rd of July 2020
Incentives
Flora stumbles upon someone whom she had been crushing on in the past, and Lindiwe is out to revenge.
Episode 215 - Friday, 24th of July 2020
Inspired
It looks like Cobra has found a way of reducing his jail sentence, and Walter is unsure about whom to trust among his two best friends.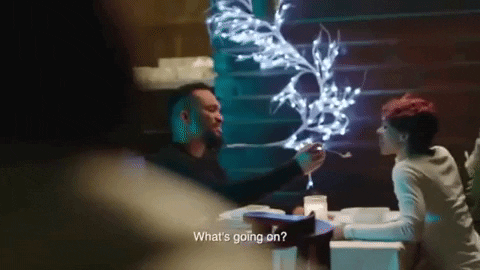 Episode 216 - Monday 27 July 2020
The Flop
Zweli risks to look for Goliath despite the danger that awaits him, and Malefu does everything in her capacity to continue being friends with Flora, despite the awkward situation between them.
READ ALSO: Getroud met Rugby Teasers: July 2020
Episode 217 - Tuesday, 28th of July 2020
Hot and Cold
Malefu goes through a roller coaster of emotions, and this confuses Walter. In the meantime, Zweli and Cobra hit a dead end in their search for Goliath.
Buy a Personalized Message Hard Drive to store your favourite episodes of this television show and other files. This 1TB external hard drive is compatible with USB 3.0 and USB 2.0. It also comes with a free USB 3.0 cable.
Episode 218 - Wednesday, 29th of July 2020
Shadow of Death
Walter gets overwhelmed by emotions, and he ends up extending his miseries to Paulina and Lindani. On the other hand, an unexpected thing happens to Zweli and Cobra.
Episode 219 - Thursday, 30th of July 2020
One Foot in the Grave
Flora opens up to Malefu about something concerning Walter, and it leaves her in shock. Cobra finds himself in a life-threatening situation.
Episode 220 - Friday, 31st of July 2020
Vetkoek, Anyone?
Malefu plays match-maker; what is the outcome likely to be? Meanwhile, Zweli and Cobra discover something that leaves them in dismay. Is this the missing part of their puzzle?
Malefu
The wedding preparations continue, and Malefu is unsure about involving Flora in the plans. Later, she gets into another confrontation with Walter, who makes her second-guess the decision that she is making. Is this going to interfere with the wedding?
Walter
Walter faces Malefu to question her about something, and this derails her from the wedding plans. Later, they hook up, and he is shocked at how unsure Malefu is about the step that she is making in life. Is her decision going to favour what he feels about her?
If you have gotten this far, you must be battling emotions on how the oncoming episodes are going to turn out. The only way to feed your curious mind is by tuning in to Mzansi Magic from Mondays to Friday at 19:00.
DISCLAIMER: Please note that some of the links in the article are affiliate links. BRIEFLY.co.za will earn a commission if you purchase through those links. However, we always choose only the best quality products that we use ourselves and recommend to our readers. The earnings we get from the affiliate marketing help us continue preparing useful and entertaining content that our audience enjoys.
READ ALSO: