Easy homemade pecan nut pie recipe
What comes to your mind when thinking about dessert? It should be something sweet. It is true that most people are addicted to sugar and will feel ecstatic when eating something sweet. One such thing is a pecan nut pie, which, apart from the pecan nuts, is filled with a sugary syrup. The good thing is that you can make yours at home. The following pecan nut pie recipe will help you make the perfect pie.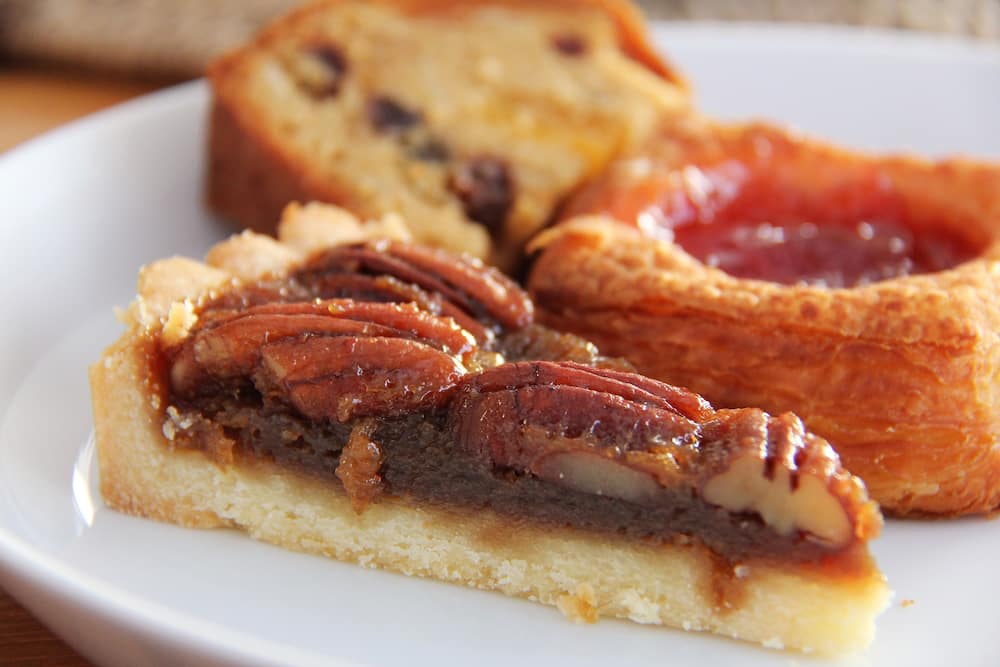 You will achieve a perfect pie if you follow the right recipe. There are a number of recipes that you can use without corn syrup, without dairy or eggs, among others. Below are pecan nut pie easy recipes to follow.
Pecan nut pie recipe with condensed milk
Condensed milk is achieved by removing most of the water in regular milk. Your pecan nut pie will taste life toffee as a result.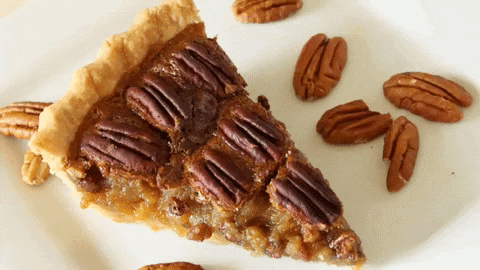 What you need
The following are the ingredients you will need for the pecan nut pie crust that can serve eight people.
All-purpose flour (3 cups)
Salt (1 teaspoon)
Lard or vegetable shortening (¾ cup)
Salted butter (¾ cup)
1 egg (lightly beaten)
Coldwater (5 tablespoons)
Distilled white vinegar (1 tablespoon)
You will need the following ingredients for the nut pie filling:
Condensed milk (1 cup)
Granulated sugar (1 cup)
Brown sugar (3 tablespoons)
Salt (1/2 teaspoon)
Light or dark corn syrup (1 cup)
Melted salted butter (1/3 cup)
Vanilla (1 teaspoon)
Egg (3)
Chopped pecans (1 cup)
Method
The following are the easy steps to follow to achieve the best nut pie with condensed milk.
For the pecan nut pie crust recipe, follow this procedure.
1. Mix the salt and flour in a bowl and then add salted butter and vegetable shortening.
2. Ensure the mixture is made of tiny pebbles by using a dough cutter to work the butter into the flour.
3. Add water, vinegar, and the egg in the mixture. Stir to ensure the ingredients are properly combined.
4. Cut the dough in two. Chill one half and keep the other half for another use.
For the filling, do the following.
5. Mix brown sugar, condensed milk, granulated sugar, eggs, vanilla, butter, corn syrup, and salt in a bowl. Stir to ensure an even combination of the ingredients.
For the pie, follow these steps:
6. Set the oven at 350 degrees F to pre-heat.
7. Take the chilled dough half and roll out on the pie pan.
8. Pour pecan nuts at the bottom of the dough and the syrup mixture at the top.
9. Gently cover the top of the unbaked pie with foil.
10. Place in the oven for 30 minutes.
13. Remove the foil and then bake for another 20 minutes. If the pie shakes a lot, continue baking for another 20 minutes or until it is appropriately set.
14. Allow to cool and then serve as desired.
READ ALSO: How to bake scones in South Africa
Crust-less pecan nut pie without corn syrup
Can vegans enjoy a pecan nut pie? The good news is that they can! You can make a healthy nut pie that has less sugar, no eggs, no dairy, and no grains. You will use milled flax seed instead of eggs to hold the pie together.
What you need
The following are ingredients to make a nut pie that can serve seven people.
Condensed coconut milk (1/2 cup)
Dark brown sugar (1/2 cup)
Sugar syrup (could be molasses, pure maple syrup, agave, sugar-free syrup, or honey)
Milled flax seed (¼ cup)
Water (½ cup)
Raw pecan halves (1 cup)
Vanilla extract (1/2 teaspoon)
Cinnamon (1/2 teaspoon)
Instructions
Follow these steps to come up with the best pecan nut pie in South Africa.
1. Mix the milled flaxseed and water and then leave it for about 10 mins.
2. In a large bowl, mix the condensed coconut milk, brown sugar, sugar syrup, and flaxseed.
3. In the flaxseed mixture, add 1 cup of crushed pecan halves, vanilla extract, and then the cinnamon for a better taste. Ensure the mixture is properly folded.
4. Place a parchment paper in a 9-inch pie or round cake pan. Pour the nut mixture in the pan.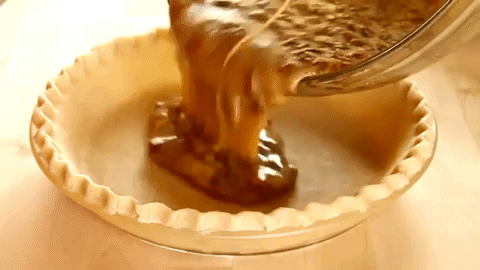 5. Decorate the top of the mixture with the remaining pecan halves.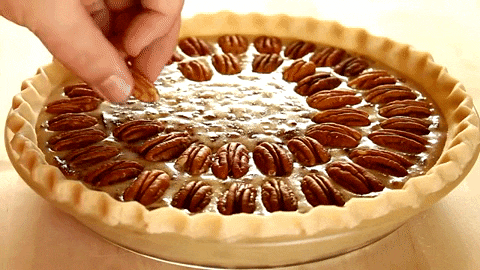 6. Bake the nut pie in an oven that has been pre-heated at 200 degrees Celsius for 20 mins.
7. Allow the nut pie to cool down for about 30 minutes and then serve as desired.
READ ALSO: Easy, mouthwatering no-bake cheesecake recipe South Africa
FAQ
What else should you know concerning the sweet pecan nut pies?
Is pecan nut pie really bad for you?
The nuts are rich in copper and thiamine minerals, which are responsible for eliminating bad cholesterol in the body. Pecan pie is, however, considered one of the least healthy pies because it has a lot of added sugar, calories, and fats. The dessert should be kept to a minimum.
What are the ingredients in a pecan nut pie?
The dessert is made with pecan nuts, corn syrup, eggs, butter, and brown sugar. You can also add other ingredients that suit your preference, such as condensed milk, vanilla essence, among other ingredients.
What is a pecan nut pie?
It is a pie of pecan nuts mixed with butter, eggs, and sugary syrup.
How do you keep the pecans from burning in a pecan pie?
Ensure you cover the top of the pie with a foil and do not exceed the required baking time or the oven temperature.
How do you make condensed coconut milk?
Boil a mixture of coconut milk and granulated sugar-free sweetener or coconut sugar.
READ ALSO: How to make chicken mayo
Baking pecan nut pie is easy and fun if you have the right recipe. Surprise your family with the perfect pie by following the above recipes.
READ ALSO:
Different types of authentic South African cuisine
Best traditional Paella recipe
How to make the best meatballs
12 fast and healthy chicken mince recipes
Source: Briefly News