How to prepare the best South African Braai Broodjies
In South Africa, having a Braai Broodjie recipe is almost a necessity. Braai Broodjies are a richer and tastier variation of the grilled cheese sandwich. This sweet and cheesy snack is perfect for serving your guests after a good outside Braai. Fortunately, the internet is saturated with quick and easy Braai Broodjie recipes. However, do not be carried away by this as some of the recipes out there are not very genuine.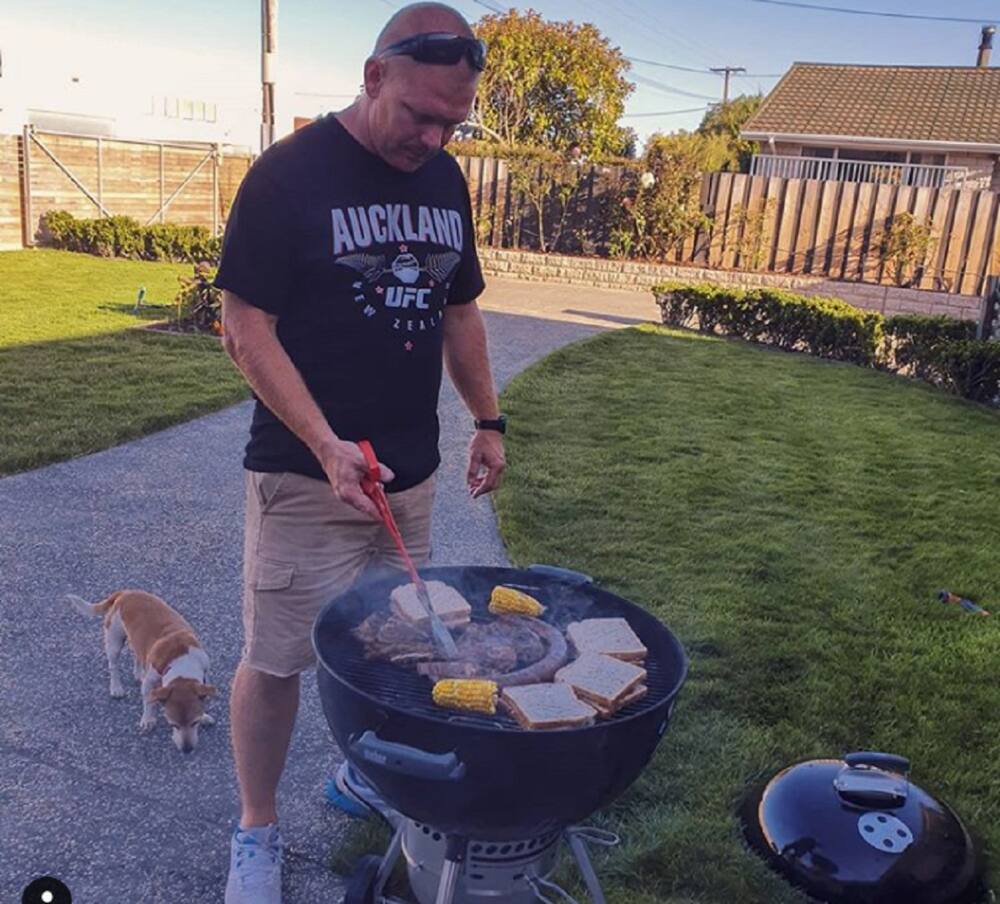 As mentioned earlier, Braai Broodjies are known to be a great accompaniment for Braai. In this article, you are provided with two Braai Broodjies reseptes that require little effort in both preparation and cooking. Also, the ingredients used are easily available in local stores and markets, making it even more convenient for you. Note that, to achieve the ultimate Braai Broodjies, it is imperative to use: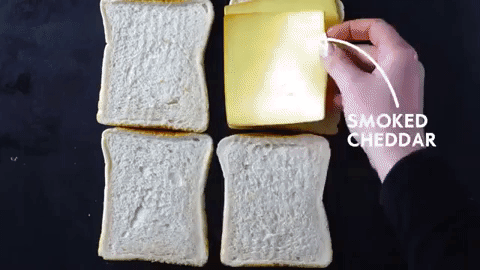 Very mild coal (preferably the remains from a Braai)
Grated cheese instead of sliced. This prevents the bread from burning.
Cheesy Biltong Braai Broodjies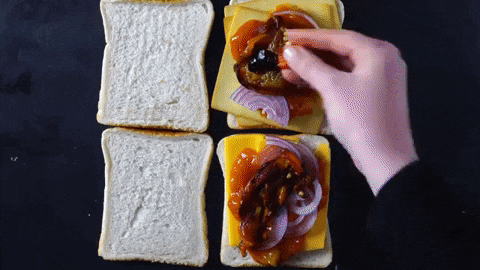 Serves 4
Cook: 10 minutes
Ingredients
One finely chopped onion
150 grams grated cheddar cheese
125ml apricot jam
10g fresh parsley, chopped
30ml coriander seeds
15ml sea salt
80ml powdered biltong
Eight thick slices of FarmStyle bread
Method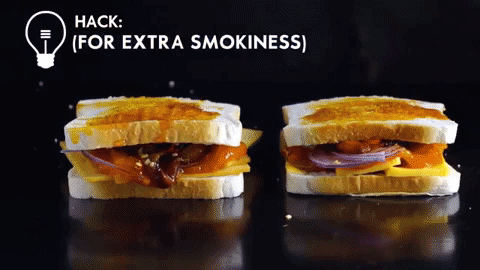 Smear the apricot jam on your slices of bread.
2. Mix all the ingredients well.
3. Pour the mixed ingredients onto half the bread slices.
4. Top the bread with the remaining slices and secure with butcher's string.
5. Bake the sandwiches slowly over low-heat coal until the cheese is melted, the bread is golden brown, and the onion is soft.
6. Preheat the oven to 230°C.
7. Carefully place the sandwiches on a greased baking sheet.
8. Toast the sandwiches for 5 minutes or until they begin to brown.
9. Turn and let them toast for another 5 minutes.
10. If the sandwiches brown too fast, cover them with aluminum foil and toast until the cheese is melted.
11. Salt the coriander and heat it in a dry pan.
12. Crush the coriander lightly and mix it with the salt.
13. Sprinkle a little over the sandwiches and serve.
READ ALSO: 12 easy spaghetti and mince recipes South Africa
Traditional Braai Broodjies Resep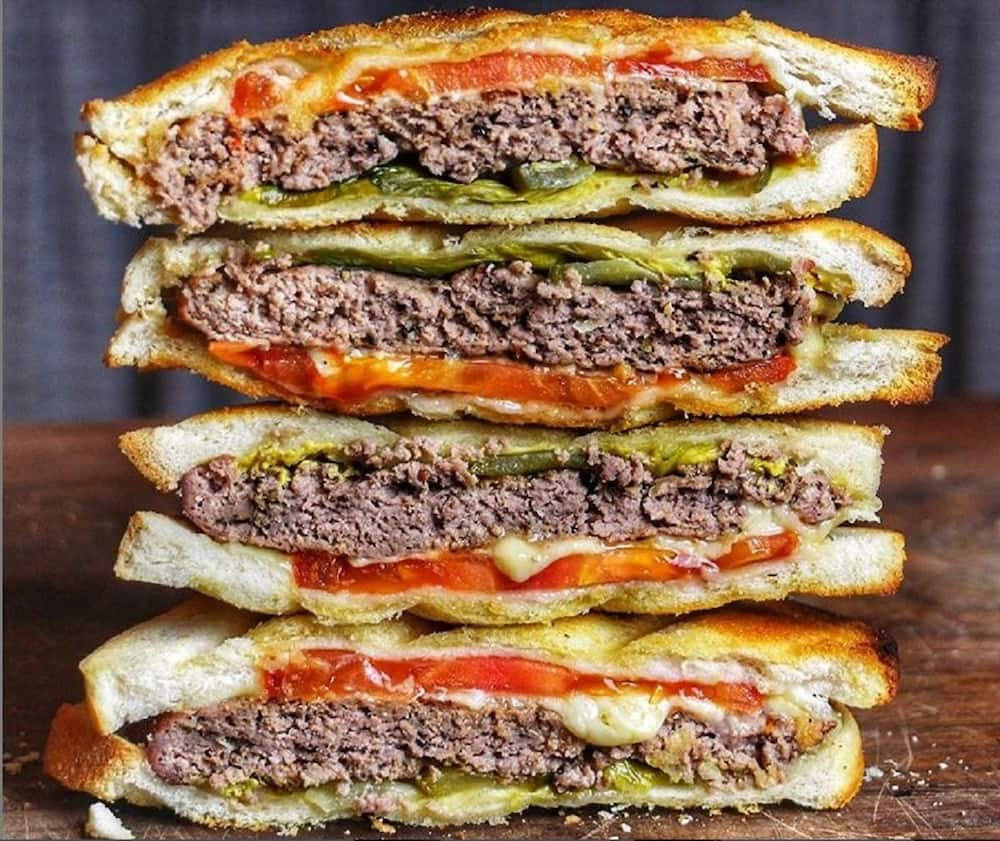 Serves: 4
Cooking time: 4 minutes
Ingredients
2-4 tablespoons softened butter
Two cups grated sharp white cheddar cheese
One mall red sliced onion
Chutney
8 slices white bread
2 mall sliced tomatoes
Method
Begin by preheating the grill to medium-low heat.
Smear soft butter on either side of your slices of bread.
Place the buttered side of the bread facing down on the work surface.
Spread a layer of chutney on four slices of bread.
On the other slices, sprinkle about a third of the cheese.
Cover the cheese with tomato slices, red onion slices, another one-third of cheese, and then add the remaining cheese.
Top each sandwich with the other slice of bread, and the side with chutney should face down.
Grill either side of the sandwiches for about two minutes to ensure that the cheese is loose and the bread is slightly charred.
If you are using an outdoor skillet or grill, use a flat metal lid to press down the sandwich. Leave the lid on top of the sandwich as it grills.
Serve immediately.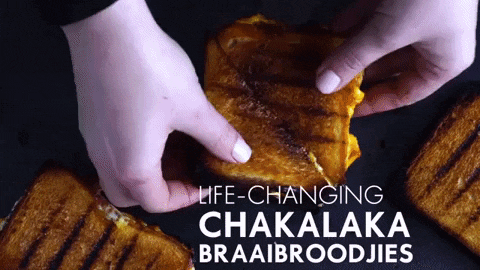 READ ALSO: 10 easy mince recipes South Africa
Try these two recipes to understand why South Africans espouse this dish with an intoxicating relish. So popular are Braai Broodjies that they once trended for several days, and if you regularly follow South African entertainment websites, you must have seen at least one Braai Broodjies meme.
Armed with these Buite Braai area ideas., it is now possible for you to make the Braai Broodjies from scratch. This includes preparing your chutney and Braai Broodjie dough. The good thing is, you do not necessarily need a Braai Broodjies dough recipe as the dough can be substituted with regular bread dough.
READ ALSO:
Banting bread recipes
Best traditional Paella recipe
Kingklip recipes easy, tasty and healthy
Source: Briefly News