Sasha-Lee Laurel Olivier bio: age, weight, parents, Miss SA, Zozibini Tunzi, profile
Who is the new Miss South Africa 2020? Sasha-Lee Laurel Olivier is a South African model and gender activist. If you have not been living under a rock, you have instantly recognized her name as the reigning Miss South Africa 2020. Crowned on January 20th this year, the beauty queen is the current holder of this prestige title after taking it from the previous queen, Zozibini Tunzi, the current Miss Universe.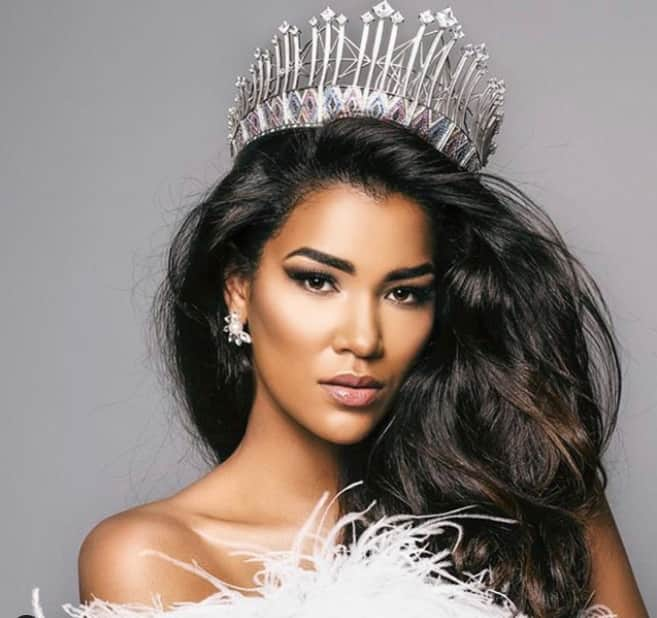 Who is Miss SA now? You may be tempted to think that Sasha, being the current Miss SA, comes from a posh family and has always had it easy in life. On the contrary, the gorgeous beauty queen came from a relatively humble background. Miss SA Sasha-Lee Olivier worked through all the hardships to the top of the nation and into our hearts as well. How old is Sasha Lee Olivier? Her inspiring life story, including facts such as her age, will make you see beyond her beauty to gain a deeper understanding of who she truly is.
Sasha-Lee Laurel Olivier profile
Name: Sasha-Lee Laurel Olivier
Date of birth: 18th October 1994
Place of birth: Eden Park, Alberton, Gauteng, South Africa
Sasha-Lee Olivier age: will be 27 years old later in 2020
Nationality: South African
Sasha-Lee Laurel Olivier Twitter: @MissSasha_Lee
Sasha-Lee Olivier Instagram: @sashaleelaurel
Facebook: @officialsashaleeolivier
Occupation: Model and gender activist
Sasha-Lee Laurel Olivier height: 1.74 meters (5 feet 8 inches)
Famous for: Being Miss SA 2019
READ ALSO: Zozibini Tunzi best-kept secrets: TOP 15 surprising and interesting facts!
Sasha-Lee Laurel Olivier biography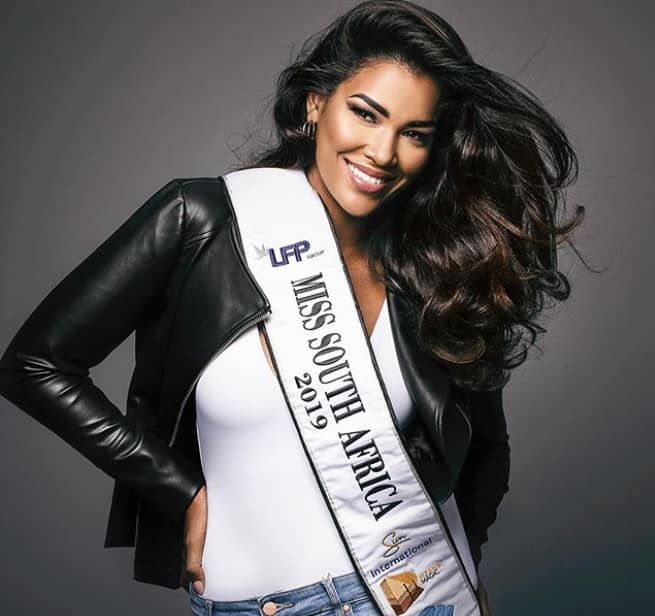 Who is Sasha Lee? The young model grew up in Brackendowns, Johannesburg, together with her Sasha-Lee Olivier family. Aside from the Sasha-Lee Olivier parents, the model also has two siblings, namely Maxine and Savannah. She is the eldest and is enrolled at Wits University, where she is pursuing a double major in marketing and psychology. She also studied BCom Marketing Management at UJ.
From her humble beginnings, Sasha, who is a massive Beyoncé fan, has always been inspired to greater heights by strong, successful women such as Oprah Winfrey and Charlize Theron. This strength would explain why she was able to overcome rape and sexual abuse by a close relative at the tender age of between 7 and 11 years old.
She enjoys climbing tall buildings to view the city at night. Her other hobbies include watching The Big Bang Theory, playing vintage video games, and fishing.
Sasha-Lee Laurel Oliver career
Shockingly, the pageant was not Sasha's first love. Even her mother did not expect her to be a model because growing up young Oliver loved playing outside and playing video games on her Nintendo console. At first, she was attracted to modelling because it was an opportunity for her to travel and experience new places. She was an ambassador for Miss Boss Couture.
Sasha was the first runner-up during the Miss South Africa 2019 beauty contest, coming second after Zozibini Tunzi. She participated in the December 2019 Miss Universe pageant, which was won by her fellow South African model, Zozibini Tunzi. Sasha qualified to be among the top 40 in Miss Universe competitions.
When Zozibini won the Miss Universe competition, she had to vacate her local title and move to New York to manage her obligations as the winner of the international pageant. Since the national contest could not be held again, Sasha took over, making history in the process of becoming a plus-size model Miss SA. Looking at her, it is difficult to consider the Sasha-Lee Olivier weight as plus size (size 36), but the modelling industry categorizes her that way.
Today, as the queen, Sasha-Lee Laurel Oliver is primarily a gender activist who supports sexual abuse survivors. Towards this, she started the Beauty with a Purpose campaign and the #itsnotyourfault drive. The idea behind this is to ensure that other girls will understand they are not to blame themselves for their ordeals. She has partnered up with Penny Stein and the Angel Network to further her campaign.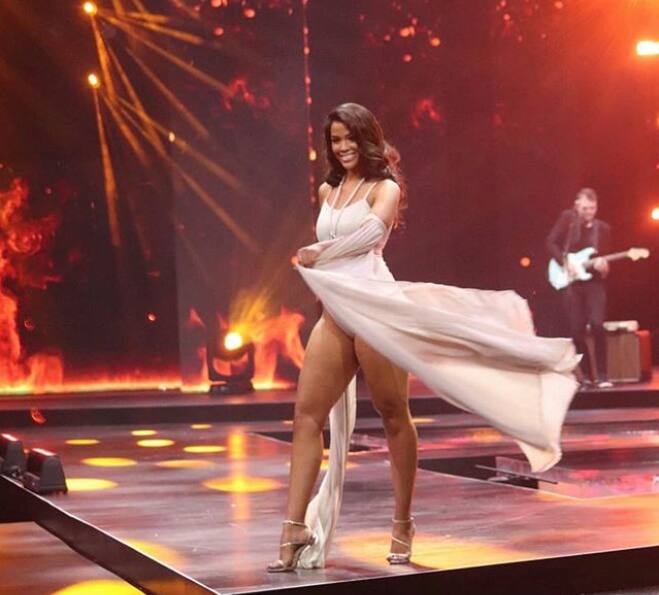 House
As the new Miss SA, she is entitled to a sleek two-bedroom apartment in Central Square, Sandton, which is where she currently stays. The house, exquisitely designed and furnished, is valued at R5 million with a monthly rental value of R42,000. Sasha-Lee Olivier family enjoyed lunch together at the apartment when the model moved in.
The model also has a brand new Mercedes-Benz C200 Cabriolet that she will use during the course of her reign as Miss SA.
Latest news
The issue about her weight has cropped up again with reports coming out that there may be Sasha-Lee Olivier pregnancy. The story, titled "Is she or not?" and published by City Press, seemed to refer to a particular photo of the model in a yellow dress. In response, Sasha took to social media to refute fake news and slammed the writers of the report stating that they have a responsibility to use their platform to build. The Miss SA organization is also taking legal advice and action on the issue.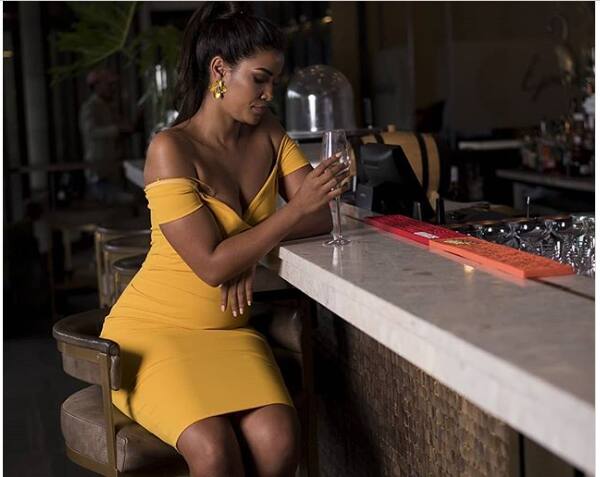 READ ALSO: Here are the Miss South Africa 2020 eligibility requirements and procedures
From a rough childhood to people obsessing about her weight in adulthood, Sasha-Lee Laurel Oliver has endured it all. It is a testament to her statement considering the way that she is handling it all in stride and owning herself. This is not something that most people can claim to do at this age when society puts so much pressure on you. We wish her the best in all that she does.
READ ALSO:
Interesting details about the new Miss South Africa 2019 winner
Michelle Bruce bio, age, children, ex, husband, family, miss SA, pictures, modelling, profile
Complete list of Miss South Africa title holders
Source: Briefly.co.za