Gomora Teasers: July 2020
South African shows showcase content that you cannot help but fall in love with. One of the best ways of showing appreciation for the good quality of their content is by watching the shows. If you look for a great soapie to binge-watch, Gomora teasers for July 2020 have everything that you could be looking for.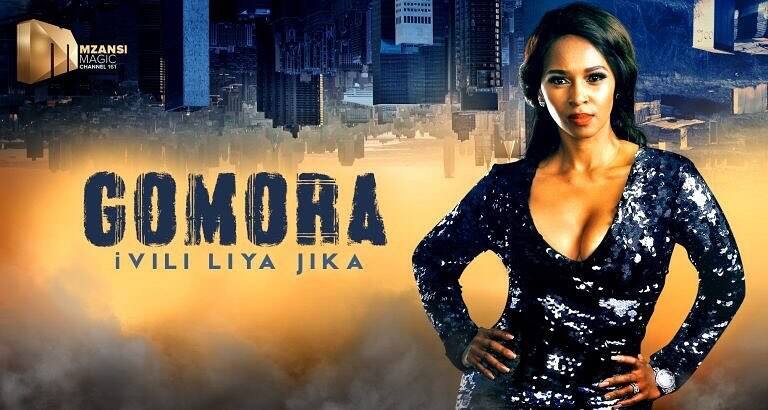 Gomora is a dramatic soap opera that features the life of the Gomora community, the hurdles that the cast members go through, and how they relate with each other. The highlights of the show are the endless feuds that some of the members have and how they solve them.
Gomora teasers for July 2020
Are you slowly falling in love with the plot of the show? Do you want to be more informed about what the oncoming episodes hold in store for you? If that is so, you might want to check out the content of Gomora teasers for July 2020.
Episode 48 - Wednesday, 1st of July 2020
Melusi's profession is in a critical state, and the worst part is that an old foe has a significant influence on it. Thathi learns something that could lead her to a situation that she might not like. Is she going to realise early enough and make the necessary amends?
Episode 49 - Thursday, 2nd of July 2020
The Dlaminis are in a troubling situation, and they do not have control over it, and an old employee causes trouble for her boss.
Episode 50 - Friday, 3rd of July 2020
Melusi discovers that even though he is putting in so much effort in his school, the community does not support his effort. On the other hand, the humiliation that Thathi is going through in the hands of her partners brews another conflict.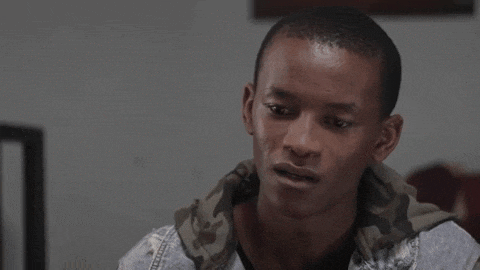 Episode 51 - Monday, 6th of July 2020
The effort that Melusi has been putting in to get his career back bears fruits, and Thathi goes on with her plan to revenge on her friends who betrayed her.
READ ALSO: Doodsondes Teasers: July 2020
Episode 52 - Tuesday, 7th of July 2020
Time is running out on Melusi, and he begins to feel devastated, and Thathi's first day at her workplace does not go as anticipated.
Episode 53 - Wednesday, 8th of July 2020
The partnership that Thathi had with Sonto ends unexpectedly, and Pretty requests to be included in Sonto's business activities. The feud between London and Ntokozo does not end well.
Episode 54 - Thursday, 9th of July 2020
Thathi realises that the chances of Lorraine changing are very slim, and Sonto promises to do anything for her people. Melusi relentlessly fights for his son.
Episode 55 - Friday, 10th of July 2020
Melusi makes a decision concerning his future. Later, he makes a request to Gladys and Zodwa, and it leaves them astonished. Sonto subjects Pretty to an unfriendly experience, and Thathi challenges the authority once again.
Get the Infused Tea that will help you relax as you binge on the unexpected drama that the show has prepared for you. It is affordable, and delivery services are available countrywide at a fair cost.
Episode 56 - Monday, 13th of July 2020
Thathi boldly declares something to Sonto, and Gladys unexpectedly decides to help a learner in the school. London surprisingly shows up at the school.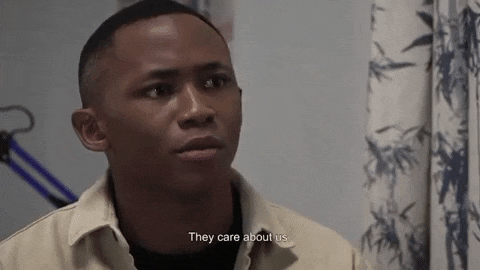 Episode 57 - Tuesday, 14th of July 2020
Mazet is forced to return to the simplest and most important things, without thinking that it could interfere with her mission with Thathi. Gladys offends the people in her family when she decides to help Alex's biggest foe.
READ ALSO: Young Love Teasers: June 2020
Episode 58 - Wednesday, 15th of July 2020
Things go south for Mazet, and she ends up in danger, and Gladys makes a decision that interferes with her relationship with Ntokozo. The decision also makes her alienated in the community.
Episode 59 - Thursday, 16th of July 2020
Thathi's plans do not go as she anticipated, and the conflict in the Dlaminis house heightens. London faces some dangerous people; how will things turn out?
Episode 60 - Friday, 17th of July 2020
Gladys fears for her life as she is left with London, who does not seem to have the best intentions towards her. Meanwhile, Thathi is forced to get rid of two bodies.
Episode 61 - Monday, 20th of July 2020
London manages to get out of trouble, although she blackmails Gladys to get her freedom. Stuart manages to escape from Sonto's custody, and this makes Mazet and Thathi horrified.
Episode 62 - Tuesday, 21st of July 2020
Sonto reaches out to her informants to try and gather information about Stuart, and someone steals from the Dlaminis. Who could this person be?
Episode 63 - Wednesday, 22nd of July 2020
Thathi is ready to pursue her job as a hijacker, and London engages in illegal trade. On the other side, Gladys faces the truth of her situation.
Buy the Personalised Message Hard Drive that comes with a 1TB storage space that is ideal for you to save your favourite episodes. It is also compatible with USB 3.0 and USB 2.0; hence, it is convenient for use.
Episode 64 - Thursday, 23rd of July 2020
Thathi's first hijacking does not go as she planned; will it get her into trouble? Gladys has no clue about the danger that she is imposing on herself by being involved in London's affairs, and an unwelcome visitor unexpectedly shows up at the tavern.
Episode 65 - Friday, 24th of July 2020
The Dlamini house is in chaos, and London does something out of the ordinary before a saviour shows up. Sonto sees something from her past, and it leaves her troubled.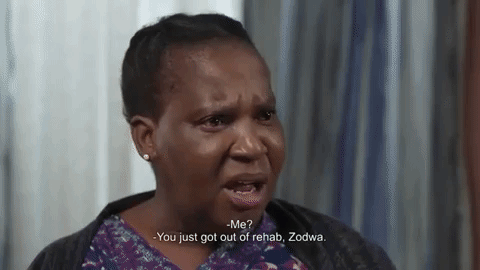 Episode 66 - Monday, 27th of July 2020
Pretty and Thathi plan to investigate the identity of the person who is responsible for the shooting and Gladys makes a decision that leaves London in shock. Mohato does something that makes his presence felt in Gomora.
Episode 67 - Tuesday, 28th of July 2020
The conflict in the Dlaminis is finally solved, and Melusi prepares a romantic surprise for Gladys. On the flip side, a new foe initiates his plans to take over Sonto's business.
Episode 68 - Wednesday, 29th of July 2020
Some of the members of Gomora are beginning to catch feelings, and Thathi discovers that she is at risk when she realises that Sonto's past might haunt them.
Episode 69 - Thursday, 30th of July 2020
Melusi changes his ways, although Ntokozo is already facing the impact of the change. Thathi sets out on a mission to find answers, although it seems to be a difficult mission.
Episode 70 - Friday, 31st of July 2020
Thathi nearly finds Melusi, Gladys and Zodwa in trouble as they target Mohato; however, her presence rescues them.
Thathi
Thathi's situation continues to become more complicated as she is constantly involved in conflicts. She resorts to being a hijacker, although her first experience does not go as she has expected. Will she get into more trouble for this?
London
The conflict between London and Ntokozo gets messy, and when London encounters Gladys, she blackmails her and manages to escape. Later, she takes the biggest risk when she decides to engage in a drug business. Will she get into trouble?
Gomora teasers for July 2020 are a tip of the iceberg of what you should anticipate in the oncoming episodes. You do not want to miss out on the events that will happen to Thathi and London. Be sure to tune in to Mzansi Magic every weekday at 7:30 pm.
DISCLAIMER: Please note that some of the links in the article are affiliate links. BRIEFLY.co.za will earn a commission if you purchase through those links. However, we always choose only the best quality products that we use ourselves and recommend to our readers. The earnings we get from the affiliate marketing help us continue preparing useful and entertaining content that our audience enjoys.
READ ALSO:
The Queen Teasers: July 2020
Mehek full story, plot summary, cast, teasers
Zee World Lies of the Heart full story, plot summary, cast, teasers
Source: Briefly News