Bradley Grobler bio: age, parents, Orlando Pirates, stats, salary, profile, net worth
Who is Bradley Grobler? Bradley Grobler is a South African football striker. He plays for SuperSport United under the Premier League and the South African national team. He is also the son of a former Moroka Swallows player. Check out his biography.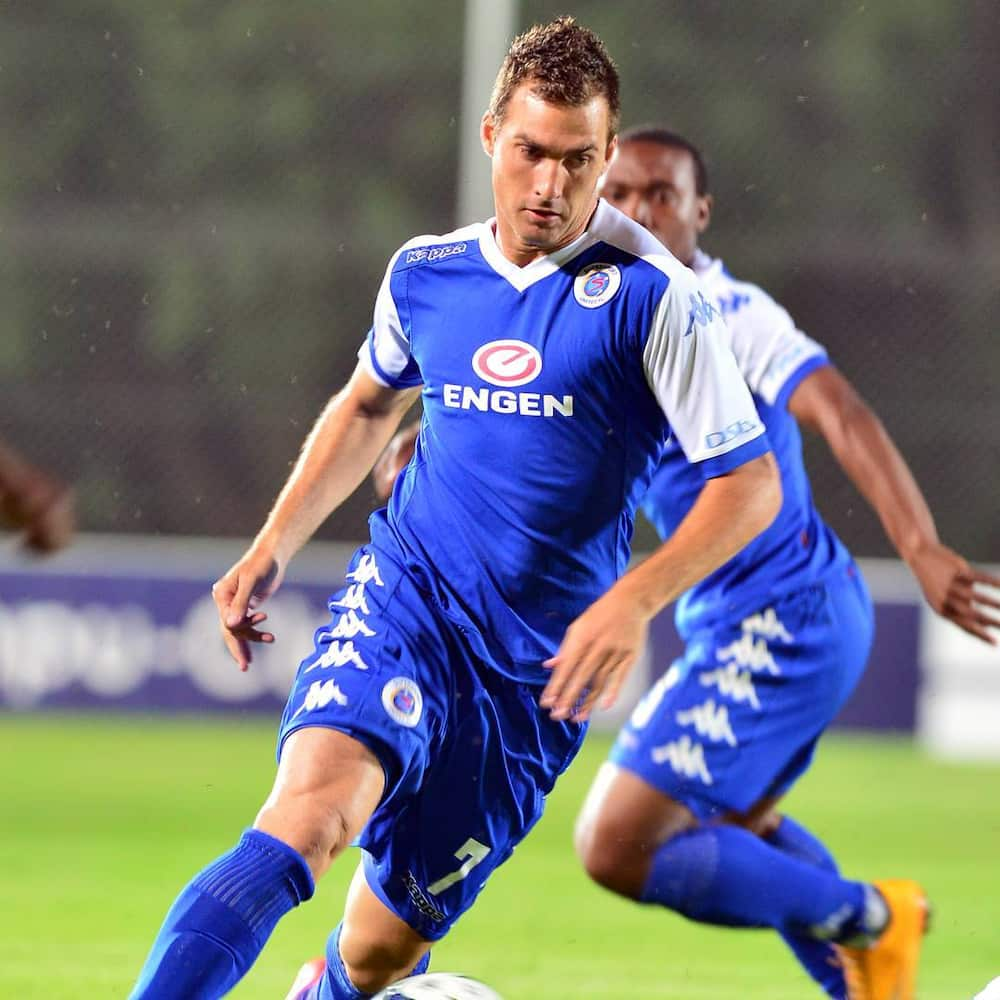 Bradley Grobler's professional football career began in 2007 at Platinum Stars as a teen. Prior to Platinum Stars, the skilled striker was a junior player in such teams as Boksburg FC and BK Callies. The one thing about this player is his zeal to do his best on the field. He definitely picked up important skills from his dad, read on to see who he is.
Bradley Grobler bio
Name: Bradley Allan Grobler
Birthdate: 25th January 1988
Bradley Grobler age: 32 years
Birthplace: Johannesburg, South Africa
Height: 5 10" (1.78m)
Football Position: Forward striker
Parent Name: Les Grobler (father)
Twitter: @Bradley_Grobler
Early life
He was born in Johannesburg South Africa on 25th January 1988. He attended Benoni High School, which is located in Benoni, Gauteng in South Africa. Though his family life is really under wraps, it is known that he is the son of a former South African footballer, Les Grobler.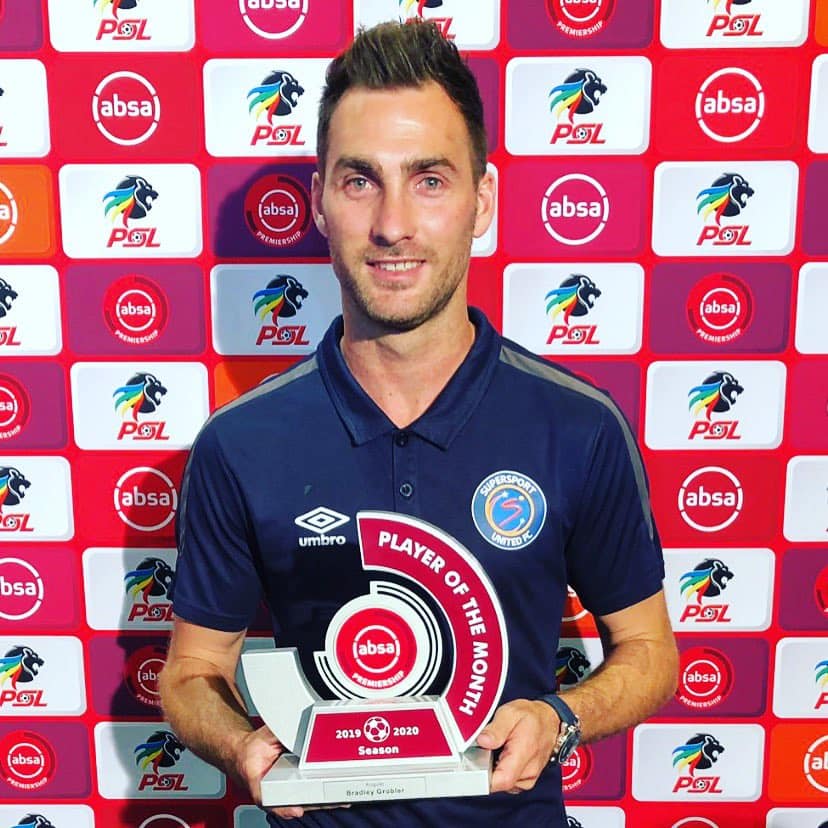 Bradley Grobler professional life
His early football days started as a teen playing as a junior for both Boksburg FC and BK Callies. His official career took off when he started playing for Platinum Stars in 2007 for four years. During his stay at Platinum, he managed to score goals adding up to 20.
READ ALSO: Toya Delazy bio: age, real name, parents, songs, albums, profile
Bradley Grobler stats
After exiting the Stars in 2011, he moved to play for the Turkish club Göztepe in August. During his signing at that time, he was the most expensive signing for the football club. He stayed with the club up to 2012, managing to score a total of 6 goals.
Within the same year 2012, the player got into Premier Soccer League's side of Ajax Cape Town. He then signed a four-year contract for SuperSport United. The honours received by SuperSport United include the Nedbank Cup in 2016 and 2017 plus the MTN 8 in 2017 and 2019.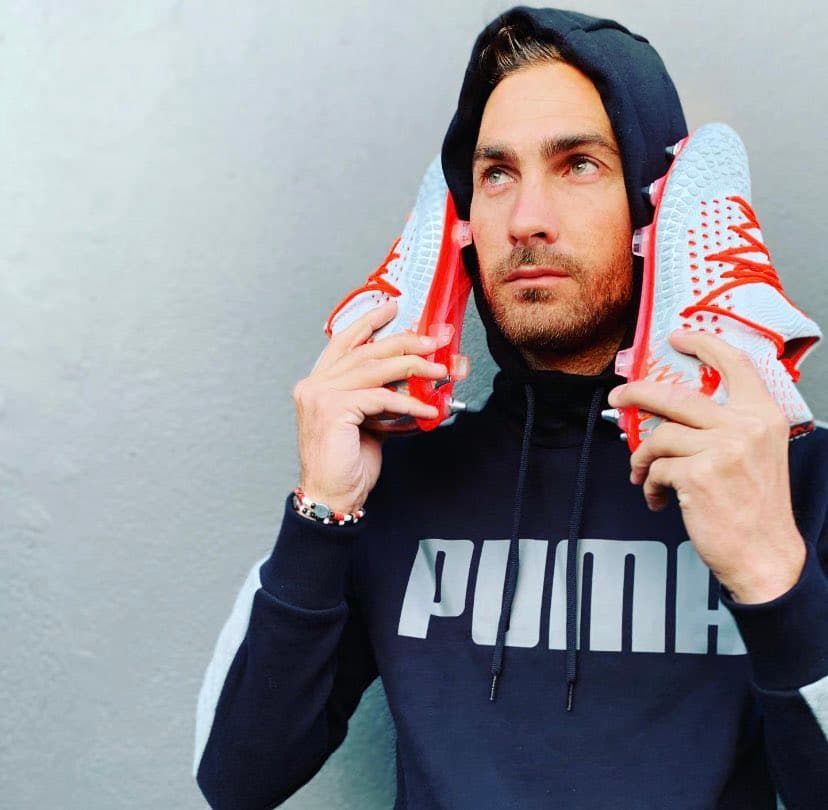 He joined the South Africa National Team in 2011 and is still a team player. Grobler made his first international debut scoring against Zimbabwe on 15 November 2011.
Net worth and salary
As per market value, a report published by Transfer Markt showed that Bradley Grobler net worth is £300,000 as of April 2020. For any transfer to happen, this forward striker will definitely not come cheap.
Football lifestyle U.K estimates his annual salary as 195,000 euros.
Bradley Grobler to Orlando Pirates
Bradley Grobler scored against the team Orlando Pirates upwards of 8 goals against them while in SuperSport United. During the Ned Bank 2016-2017 finals at the Moses Mabhida Stadium in Durban, SuperSport United managed to clinch a win against Orlando Pirates with a 4-1 goal outcome.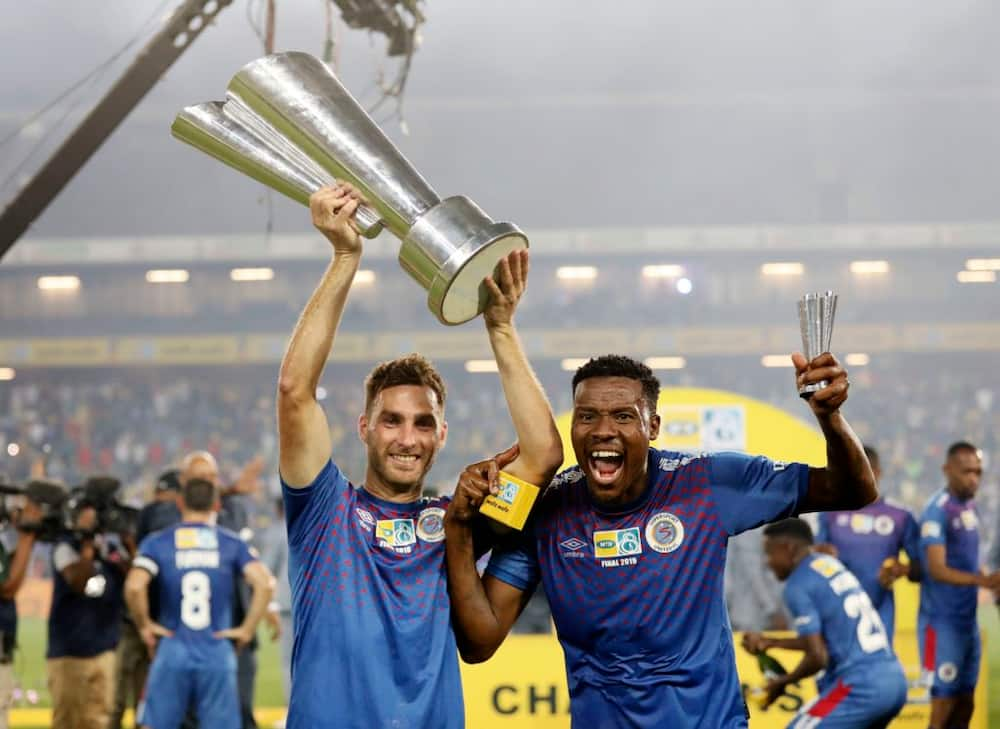 This match allowed the SuperSport team to acquire the Ned Bank Cup. Nonetheless, in 2019 Orlando Pirates were active in the transfer market, and reportedly they were eyeing on having him transfer to the club.
The striker's move to Pirates would have proven a great advantage to them. However, concerning the move of Bradley Grobler to Pirates, he did confirm talks about a move that was turned down by his current club SuperSport, and he was okay with it.
Bradley Grobler news
Bradley Grobler transfer news shows that he signed for Forest Green Rovers of England in September 2019 on account of a free transfer. During his stint at the club, he scored 15 goals out of only 9 league games. The achievements allowed Rovers to top stay on top of the League Two table before December.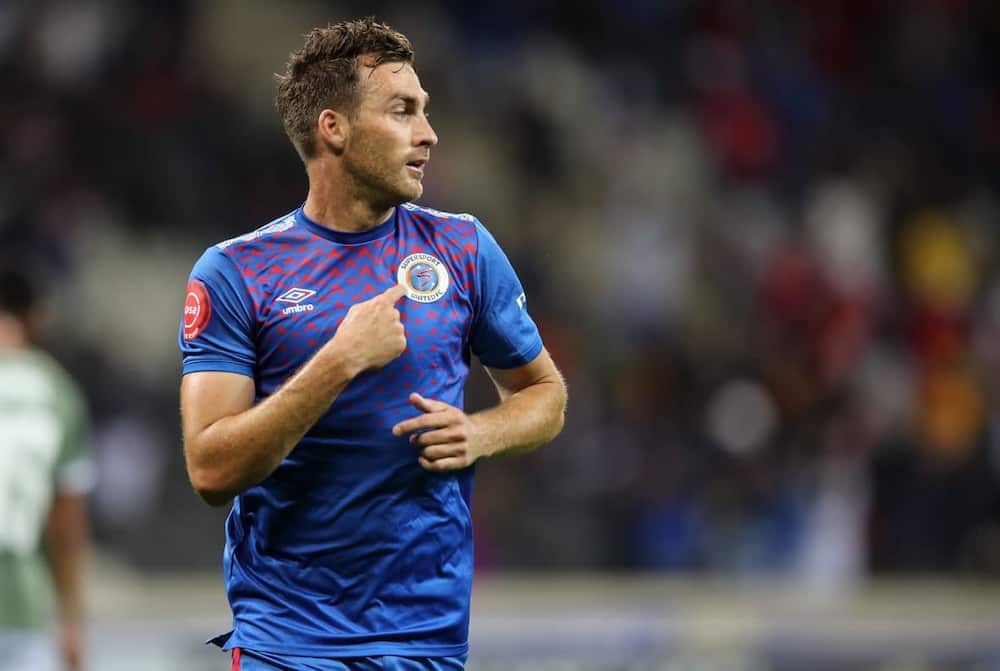 Bradley Grobler latest news
In 2018, the player had to undergo surgery to treat a groin injury describing that moment as a low point as a footballer. This Bradley Grobler injury put him out of the field for a while to allow himself to heal properly.
In 2019, the striker received a Bradley Grobler Absa award on Absa Premiership Player of the Year for the month of August.
For Bradley Grobler news today, on March 2020, the striker felt like the race for the Golden Boot Award was still up for grabs was eyeing on it.
Bradley Grobler family
From having a famous dad to being one himself, Bradley has definitely succeeded in this area.
Bradley's father
Bradley Grobler father, Les Grobler, was acclaimed to be one of the best strikers in South Africa during his time. It is clear that it runs in the family from father to son. During the time of Les, he skillfully played for PG Rangers and Moroka Swallows.
One of his best games was when he played for Moroka Swallows, and they defeated Mamelodi Sundowns 5-1 during the Bob Save Super Bowl final in 1989. Les is always honest with Bradley about his performances and tells him whether he performs well or poorly.
READ ALSO: Lukhanyo Am bio: age, clan name, wife, measurements, education, Mapimpi profile
Bradley Grobler personal life
Bradley keeps his personal life private. However, he proposed to his long-time girlfriend Ashton Tosh in September 2016.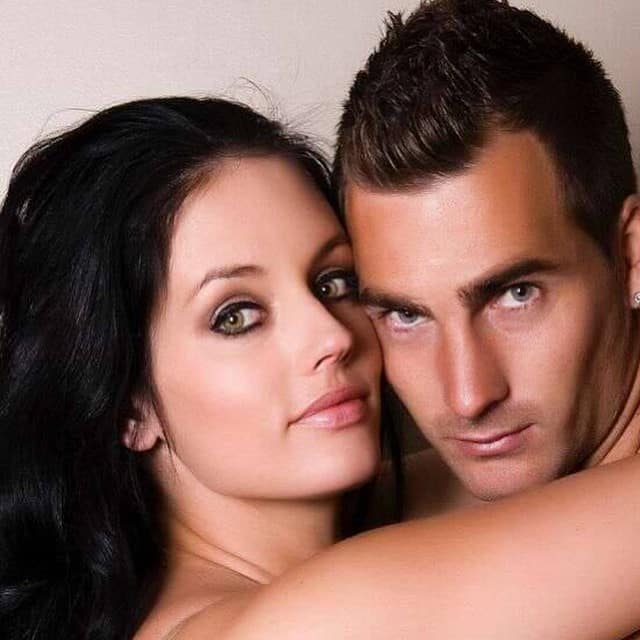 They have two sons together.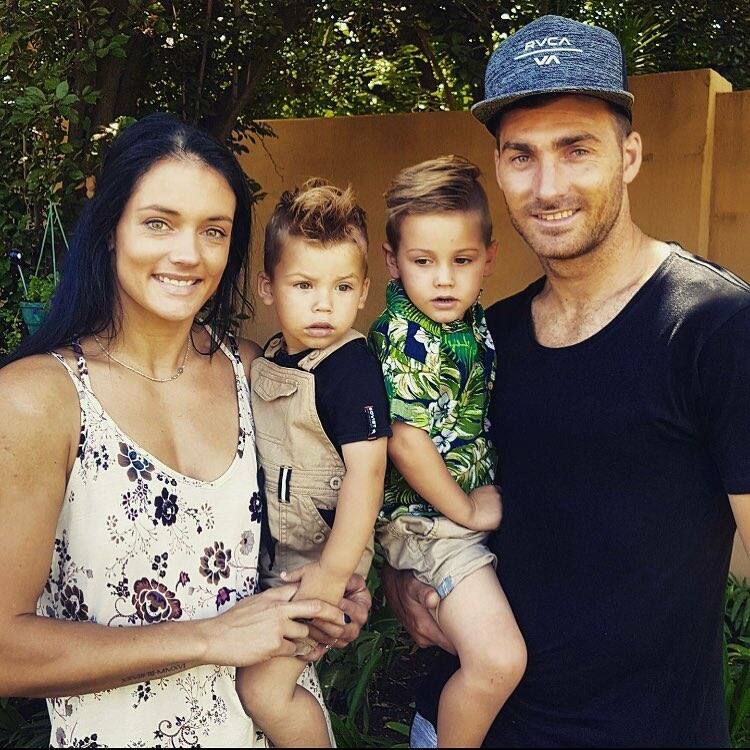 That is a summary of Bradley Grobler, the guy who followed in his father's footsteps and became an immense success.
READ ALSO:
Lauren Mellor bio: age, boyfriend, education, model agency, profile, net worth
Jacqui Mofokeng bio: age, husband, Miss South Africa, profile
Tyrese Gibson aka Tyrese South African post and apology, net worth, bio, career, profile
Source: Briefly News