Touching story of a father and son who appreciate the important things
- A touching story has been posted on Facebook about a father and son appreciating the important things in life
- He revealed how his son 'Bakkies' was born on the back of a bakkie on the way to the hospital
- They live in a village without any modern comforts such as electricity or running water but they are happy
PAY ATTENTION: Click "See First" under the "Following" tab to see Briefly.co.za News on your News Feed!
Warren Hudson posted on the Facebook group #ImStaying and shared his story about his son, 'Bakkies', he calls him that because he was born in the back of Warren's bakkie on the way to the hospital.
Briefly.co.za learned that they live in Tshani Village in the Transkei. They don't have much in the way of worldly possessions or the luxuries of modern life. What they do have is each other, which is the most important.
Here is his story:
"That's me and my sidekick, my shadow and my shotgun !!! "
"This is my boy "Bakkies" and he was born on the back of my faithful old Nissan on the way to Hospital !!! ... We spend a lot of time together because "we love" !!! ❤ #ruralchildrenmatter"
"We live at COOL BANANAS at Mdumbi River, Tshani Village, Transkei Wild Coast in a round house mud hut with a grass roof, we have no electricity, no running water, no shower or toilet, our vehicle is falling apart, but we have love and we have each other ... and that's why we staying !!! #ImStaying #mankosi "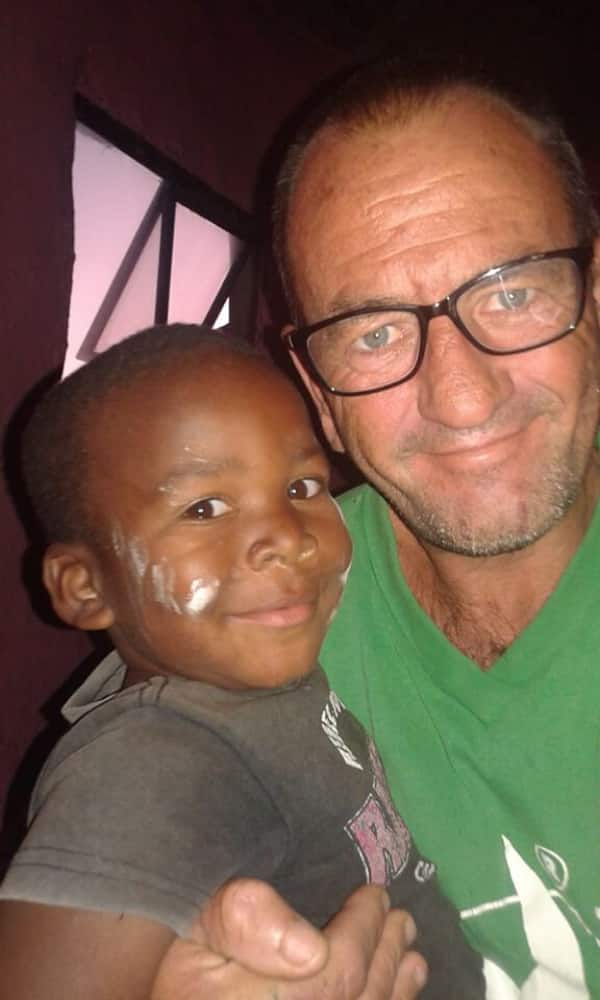 Facebook users were delighted with the post:
Elsie Sekibane Moloantoa: "Wow this is a kinda of stuff that makes one check oneself we all about the fancy stuff when some people are just about plain love and humanity. Mercy and grace upon you too."
Mokgadi Zitha: "What a heartwarming story. You're both awesome. May God bless you both!!!"
Martin Treurnich: "He stays not far from our rondavel in Ebulawu, really beautiful part of the country. It's a place that proves that you don't need all the shit that we consider"essential."
Boineelo Mokgadi Maina: "These stories restore my faith in humanity, every day. And make me feel so small in the face of it all. I cry now, tears of joy. Thank you for sharing."
Enjoyed reading our story? Download BRIEFLY's news app on Google Play now and stay up-to-date with major South African news!
Source: Briefly.co.za