Simon Murray bio: age, partner, Bidvest wits, transfermarket, stats, salary, net worth
The Scottish professional footballing striker, Simon Murray, is by far the most familiar sports figure on South African screens. His skilful performance commands huge followership that affords him overwhelming support. The experienced striker is unmistaken for his relatively young age, flashy lifestyle, and involvement with top score leagues. Here is all about him.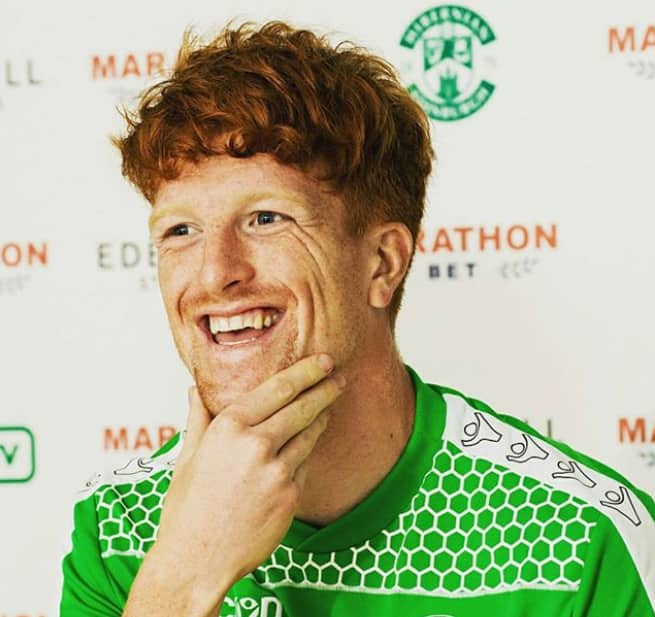 Simon is still a footballer of interest in South African sports even after his exit from Bidvest Wits early this year. His appearances in major leagues such as Bidvest Wits have significantly built his reputation as a striker. The number 9 jersey holder ranks highly in comparison with several other champions who are now doing well in the Premier Soccer Leagues.
Simon Murray profile summary
Real name: Simon Murray
Date of birth: March 15th, 1992
Place of birth: Dundee, Scotland
Simon Murray age: 28 years old
Nationality: Scottish
Instagram: @simonmurrayy
Twitter: @simonmurrayy
Simon Murray height: 182cm
Occupation: Footballer (striker)
Position: Forward-Centre-Forward
Player agent: 14 Sports Management
Famous for: Playing for Bidvest Wits Premier League club
READ ALSO: Ben Motshwari bio: age, coronavirus, accident, team, stats, salary, car, house, pics, profile
Simon Murray biography
Simon is the son to Gary Murray, an equally influential professional player of his time. His father coincidentally played for both Hibernian and Montrose. Like his father, Simon actively participated in several youth clubs, among them Dundee United Social Club, Dundee Celtic Boys Club, and Dee Club, before firing his shot on Montrose.
Murray admits knowing little about the rainbow nation until he toured. He had acquired much of his knowledge about the country's football from PlayStation. When contracted, the footballer flew into the country alongside his expectant girlfriend, now fiancee. The couple now resides in South Africa together with their little one, who turned one year old on 23rd March 2020.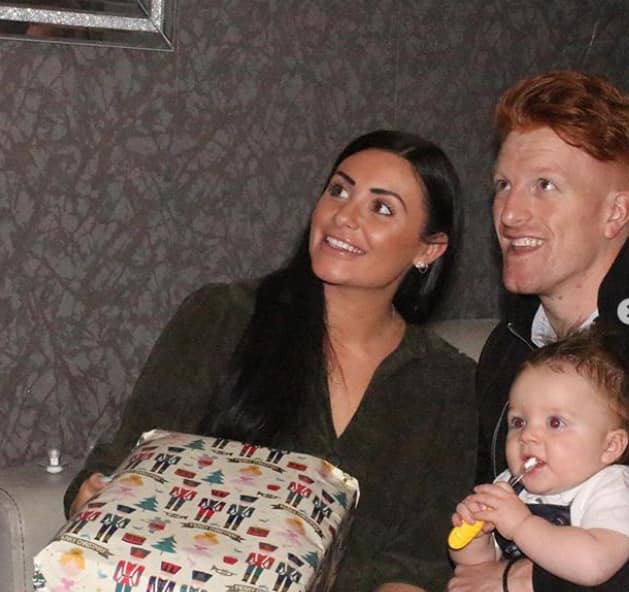 Simon Murray career
Murray rose to professional gaming in 2011 when he signed into Montrose. He has since outperformed himself by improving his skills in the game. In 2012, the player joined Tayport, and after that, lived in Australia for close to a year. Upon his return to England, Simon joined Dundee Violet and then Arbroath, where he split his time between playing football and plumbing.
His clean record of 18 goals at Arbroath in 28 games improved his ratings significantly. In the wake of 2015, Dundee United took him up at a fee of £50,000 but subsequently returned to his former for the remaining part of the 2014–15 season.
Simon Murray Dundee United
After making the debut into the club in August 2015, the star registered a great success at the team, scoring his first goal within a week. He proceeded to score several other goals for the team before his contract expiry date.
Simon Murray Hibernian
The talented footballer registered a good legacy before exiting Hibernian. He holds a major record at Hibs for scoring seven goals during a League Cup group. Besides, Murray played a key role in the defeat of Partick Thistle.
Simon Murray Bidvest Wits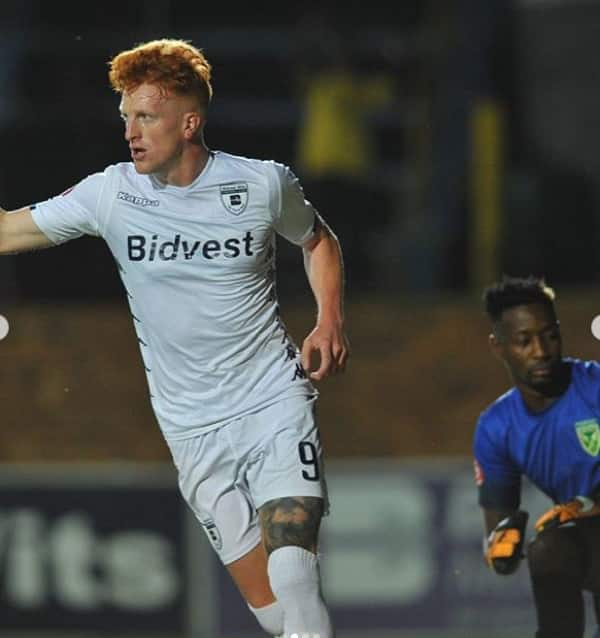 The famous Simon Murray footballer has been rocking local airwaves for his unstoppable display of talent. The star moved in from Hibernian at an undisclosed fee in July 2018. A year later, Murray sustained a serious injury, which interfered with his gaming ambitions for a while. Many of his followers were not pleased with the rumors hinting on his plan to leave South Africa for his homeland.
Simon Murray stats summary
Simon has consistently excelled throughout his career in different leagues and national cups.
2010 – 2011/ 2011 - 2012: Scottish Third Division (No goal)
2014 – 2015: Scottish League Two (total goals: 24)
2015 – 2016: Scottish Premiership (total goals: 7)
2016 – 2017: Scottish Championship (total goals: 18)
2017 – 2018 2018 – 2019: Scottish Premiership (total goals: 14)
2017 – 2018: Scottish Premiership (total goals: 3)
2018 – 2019: South African Premier Division (league goals: 8)
In his career to date, 149 appearances and scored a total of 74 goals
Simon Murray transfer market history
His transfer history from one club to another, market value at the time, and transfer fees in some cases are as follows:
2019/2020: Left Bidvest Wits (MV: €450Th)
2018/2019: Left Hibernian FC - Bidvest Wits FC (MV: €450Th, €168Th)
2017/2018: Dundee FC - Hibernian FC (MV: €450Th End of the loan)
2017/2018: Hibernian FC –Dundee FC (MV: €250Th, Loan)
2017/2018: Dundee United – Hibernian FC (€250Th, Free transfer)
2014/2015: Arbroath –Dundee United (End of the loan)
2014/2015: Dundee United – Arbroath (loan)
2014/2015: Arbroath – Dundee United (€64Th)
2014/2015: Dundee Violet – Arbroath (Free transfer)
2013/2014: Unknown – Dundee Violet
2012/2013: Tayport FC – unknown
2011/2012: Montrose U20 –Tayport FC
2011/2012: Downfield FC – Montrose U20 (End of Loan)
2011/2012: Montrose U20 – Downfield FC (Loan)
His current market value is approximately €350 thousand as of 2020. He was registered the highest value in the past year when he scored a peak of €550Th. There are, however, no confirmed details about Simon Murray net worth and salary.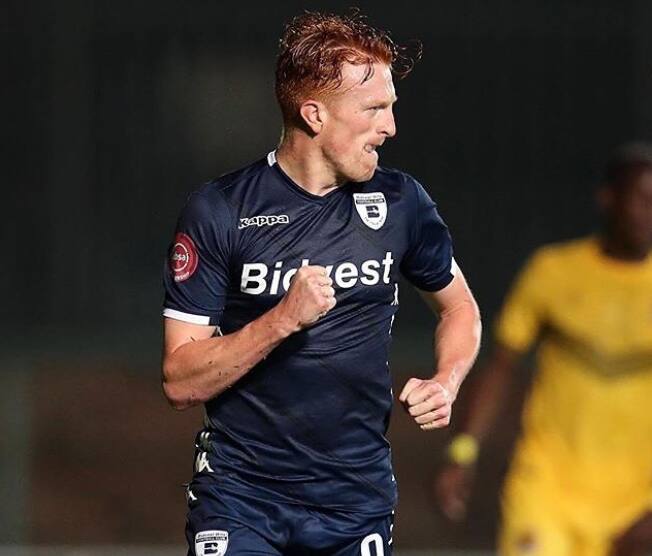 READ ALSO: Thulani Hlatshwayo bio: age, wife, Orlando Pirates, stats, salary, cars, profile, net worth
Simon Murray is a superstar footballer famed for his striking record in sporting. He is currently without a club, having left Bidvest Wits FC in March 2020. Murray is still an active player with several records worth bragging, and we wish him all the best in his next professional chapter.
READ ALSO:
Top 10 richest football clubs in South Africa 2020
Darren Keet bio: age, measurements, wife, current team, stats, salary, net worth
Top 10 highest paid PSL coaches in South Africa 2020
Top 10 highest paid soccer players in South Africa ABSA PSL 2020
Source: Briefly News