Covid-19 patient left in back of freezing ambulance for 4 hours
- A woman was left in the back of a cold ambulance for four hours after a state quarantine facility kicked them out
- This comes after the woman was allegedly removed from a room at Emperors Palace, where she had been self-isolating
- The 29-year-old Worcester woman is part of a group of South Africans who were repatriated from Barbados and arrived in the country on 9 June
- While detailing her horrific experience, the woman said she didn't wish for anyone to experience what befell her
PAY ATTENTION: Click "See First" under the "Following" tab to see Briefly.co.za News on your News Feed!
By Lungani Zungu - Freelance Journalist
"Unsafe, lonely, scared and unwanted."
This is how a Covid-19 patient, Fredrika Matthee, summed up her agonising ordeal after she was allegedly ejected from Emperors Palace on Friday, where she had chosen to self-isolate.
Matthee spent more than four hours in the back of an ambulance stuffed with luggage and together with another patient in the freezing midnight Johannesburg temperature.
"I wish for no one to feel the pain that I felt during my ordeal, which lasted for hours," Matthee told Briefly.co.za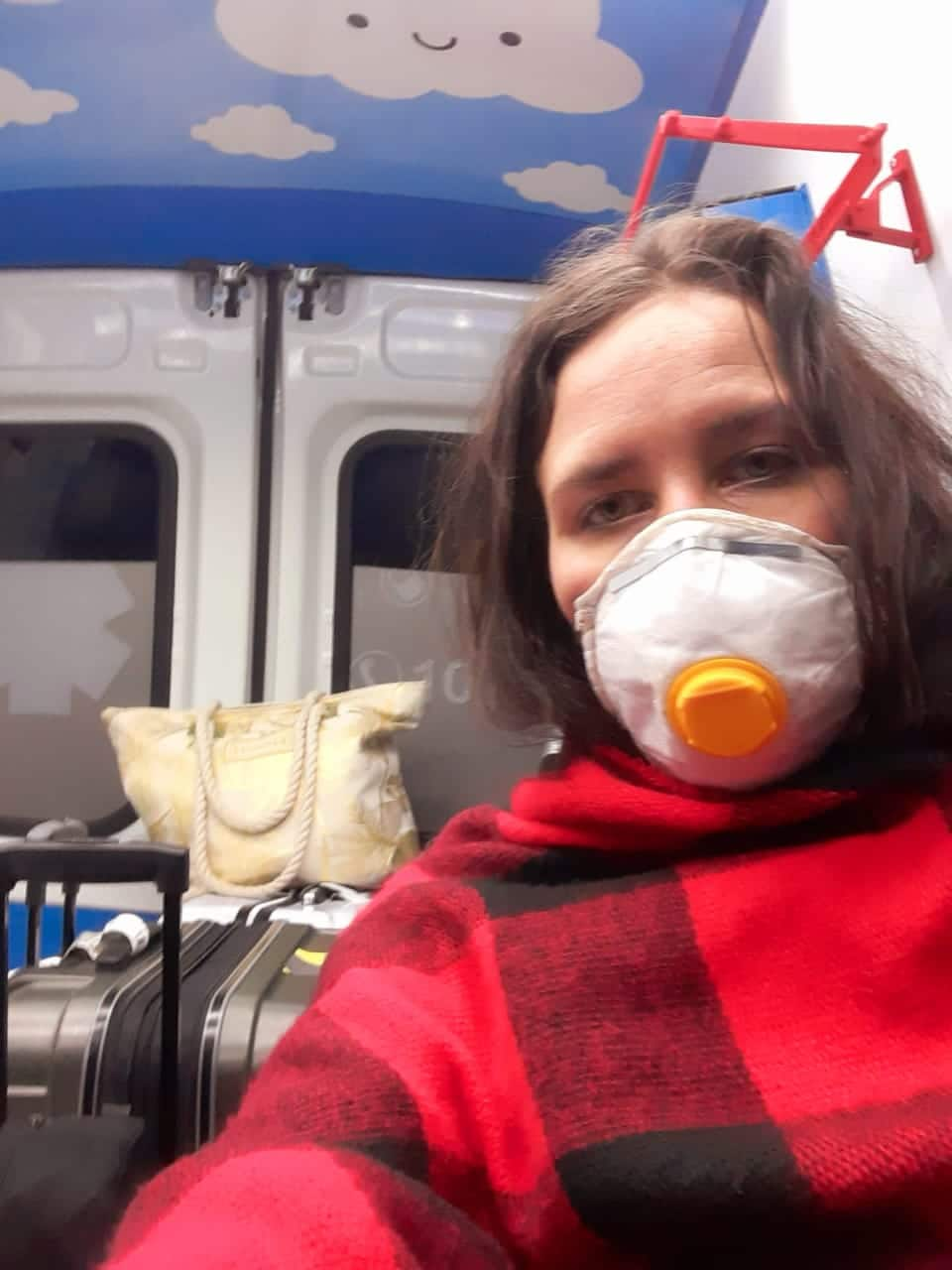 The 29-year-old from Worcester was part of a number of South Africans who were repatriated from Barbados and arrived in the country on 9 June.
They were immediately placed at Emperors Palace as their isolation facility. However, on Friday, without any notice, they were allegedly told that they had to look for another facility.
Recounting her harrowing ordeal, Matthee said:
"On 14 June I did my coronavirus test and received my result at 2am on 16 June. I was positive."
This, she said, shocked her because she had been self-isolating and avoiding human contact at all cost.
As if this was not enough, what followed plunged her into a complete state of panic.
"We were now informed (on Friday) that we would have to go to an alternative isolation site. I thought this was going to be organised by our government caretakers. I have medical aid, so I knew that I would be taken care of," she said.
While others were transferred to government facilities, she was given the option to go to a private facility, to which she agreed. The other patient, who did not want to be named, also elected to go to a private facility.
The hotel Empire Capital was their choice.
However, when the group of four positive Covid-19 patients arrived at the hotel via ambulance, they were allegedly told that only two people could be accommodated.
Out of options, they instructed the driver of the ambulance to drive them back to Emperors Palace, where they have been self-isolating since they were repatriated.
"But I was also told that we can't go back to the Emperors Palace."
The pair were told they're no longer the state's problem when they tried to return to their initial quarantine facility.
"Not knowing where we awere going, we just drove around. At last we got to a government quarantine site in Esselen Park Campus," she said.
"No space, we were told."
Frantic, Matthee, called the government nurse again but this yielded no result. Her head spun as there was no one and nowhere to turn to.
"So what now? It's already been a few hours in the back of the ambulance. The main (government) doctor is also saying we can't go back, driving around for hours. We have nowhere to go. The ambulance service had no idea what to do."
The pair were then taken to a site where several ambulances were parked. The paramedics then transferred the pair to another ambulance, which had a heater.
READ ALSO: Dlamini Zuma's legal papers argue that illegal cigarette not all bad
Matthee said at this moment she had made peace with the fact that she would sleep in the ambulance.
"After what felt like forever, hours of being in the back of the ambulance, we get a call and are told we can sleep in Emperors Hotel again for the night only. We would have to be out by the next day."
Relieved, Mathee and the other patient were taken back to the hotel.
"At 1:30am, cold, emotional and feeling really unwelcome and unwanted, knowing they didn't want me there in the first place. I went back to my room. Took a hot shower and called my family," she said.
"I couldn't sleep the whole night, as was was stressed. What time will we be asked to leave and where will I go?" she asked.
The incident left her mother, Cecile, and father, Hennie, worried and fuming, she said.
Eventually, Mathee was placed in a government quarantine facility in Johannesburg.
DA Member of Parliament, Tim Brauteseth, who tried to help Matthee and the other patient, said this was an indictment on government.
"This shows the poor planning on the side of government. No South African should be treated like that," said Brauteseth.
Spokesperson for the Health Department, Dr Lwazi Manzi, did not respond to the questions that were sent to her.
Enjoyed reading our story? Download BRIEFLY's news app on Google Play now and stay up-to-date with major South African news!
Source: Briefly.co.za