10 best coat and jacket brands for ladies for 2020
Having a great jacket is an excellent way to keep warm and cosy when it is cold. Therefore, when looking for the best jacket brands for ladies, you need to consider a coat that serves the above purpose. However, it is no easy task getting a perfect coat, as they come in an abundance of different styles and types.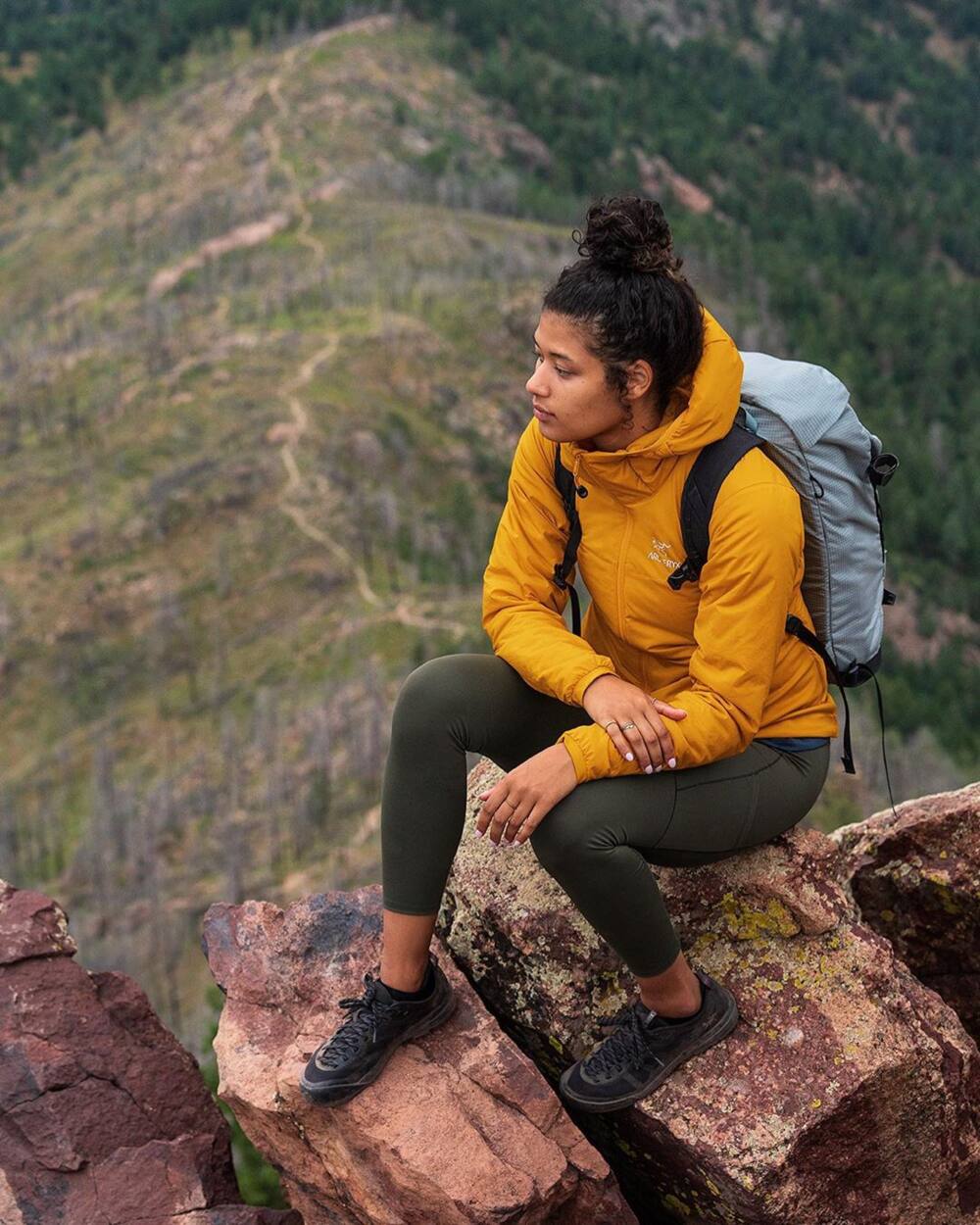 When considering the best jacket brands for ladies to go for, you need to consider investing in a good coat that is functional and lasts for a long time. When winter begins, you do not want to be without a heavy-duty piece of outerwear. When looking for puffer jackets, it is essential to look for an option that is not only warm, cute, and comfortable, but you also need to consider your personal cold-weather preference.
10 best coat and jacket brands for ladies
Finding that perfect brand that has the perfect price tag on it is easier than ever. This is because there are varieties of brands that are available to match your needs as listed below:
The North Face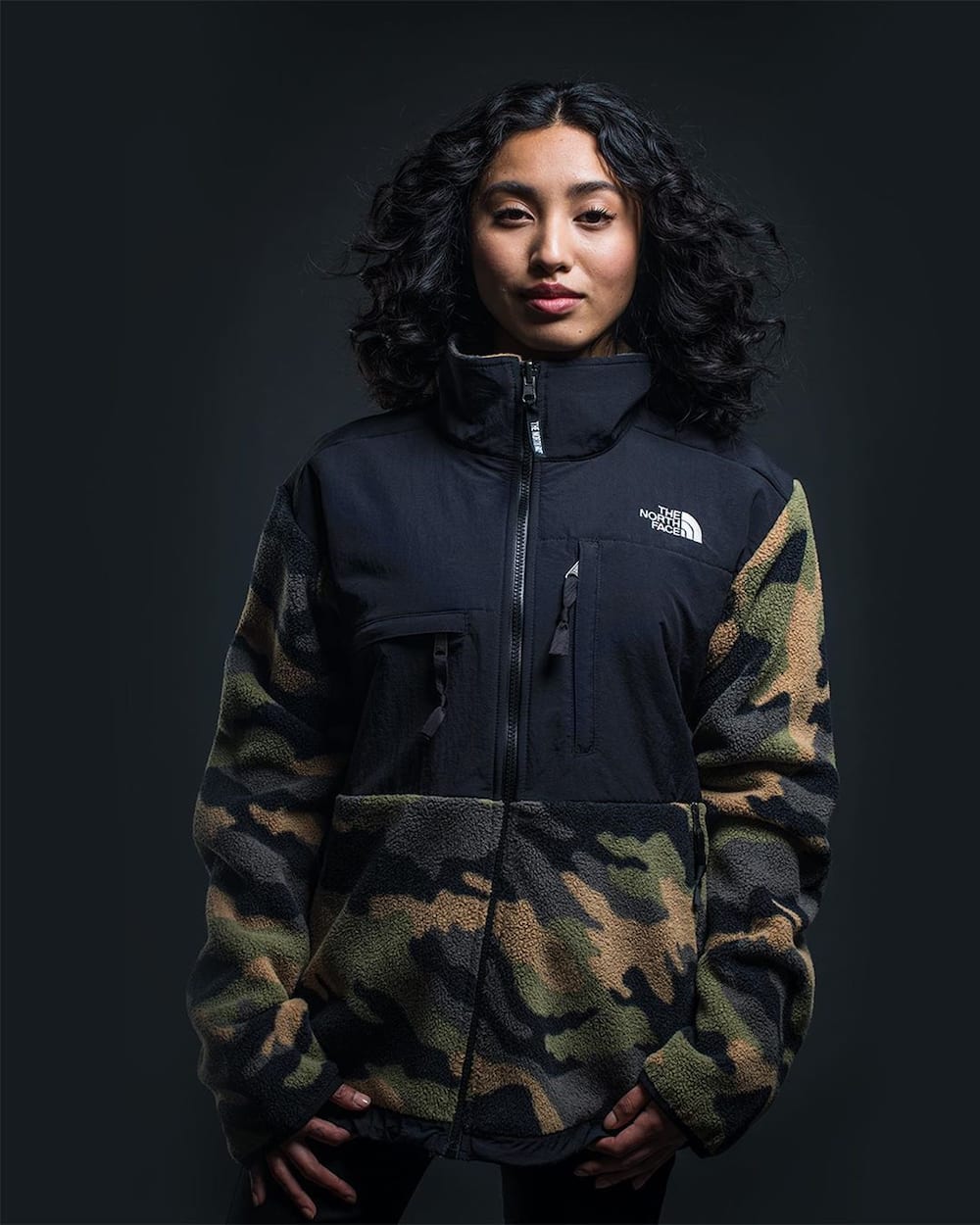 This is an American outdoor product company with a major in outwear like coats. The North Face is proud to be an ethical brand that uses sustainable materials in all its pieces. Its commitment to offer authentic coats has received acclaim from women all over the world. They have a wide range of ladies jackets ranging from winter wear, casual, and outwears of all seasons.
Columbia Sportswear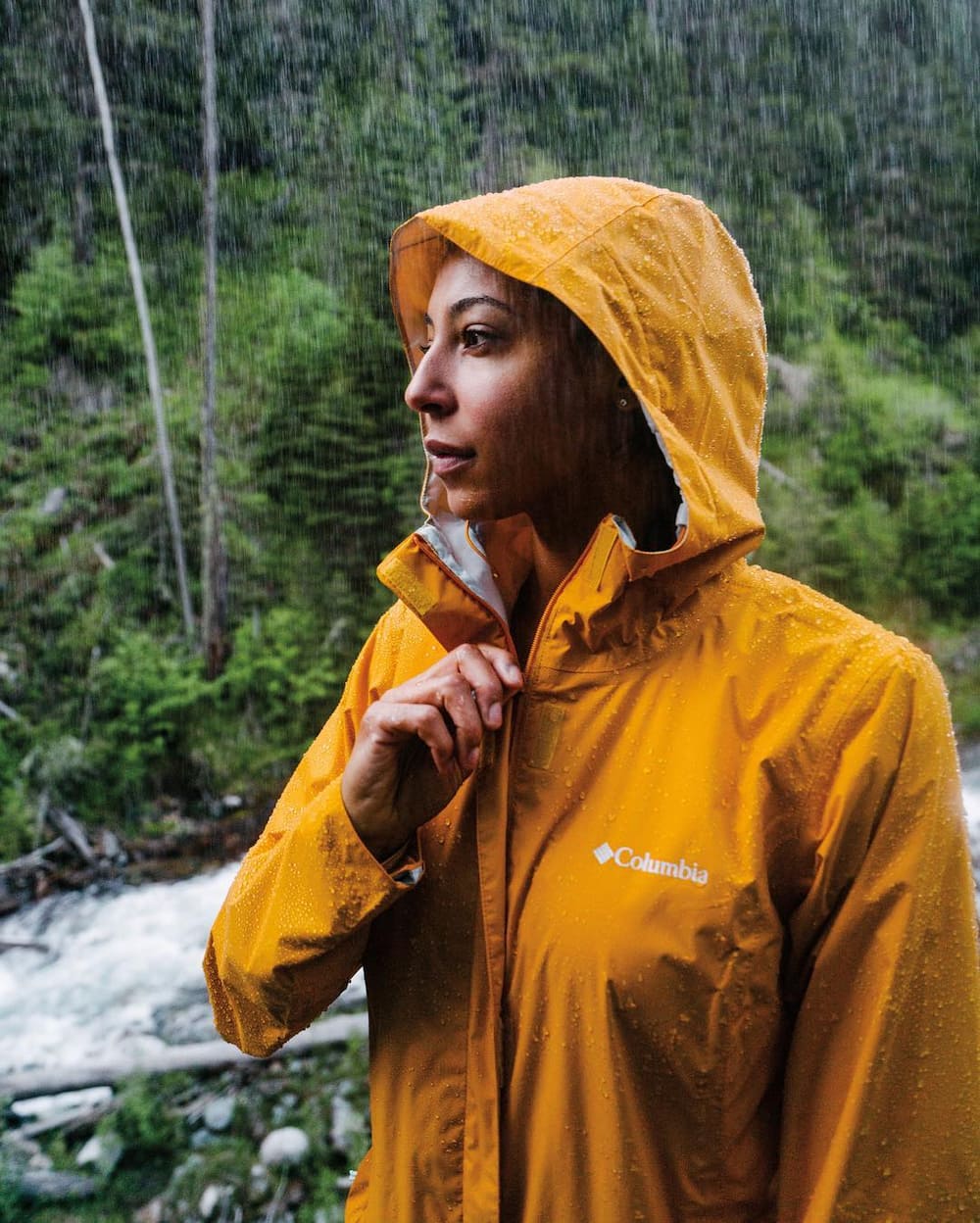 Columbia Sportswear is one of the best ladies puffer jackets South Africa has as it manufactures quality products without compromise on the aesthetics. Jackets for ladies from Columbia are an excellent option to go by. Their stylish outfit for winter features a water-resistant fabric and an omni-heat thermal reflective lining with an insulation to keep you warm even in extreme weather conditions.
Patagonia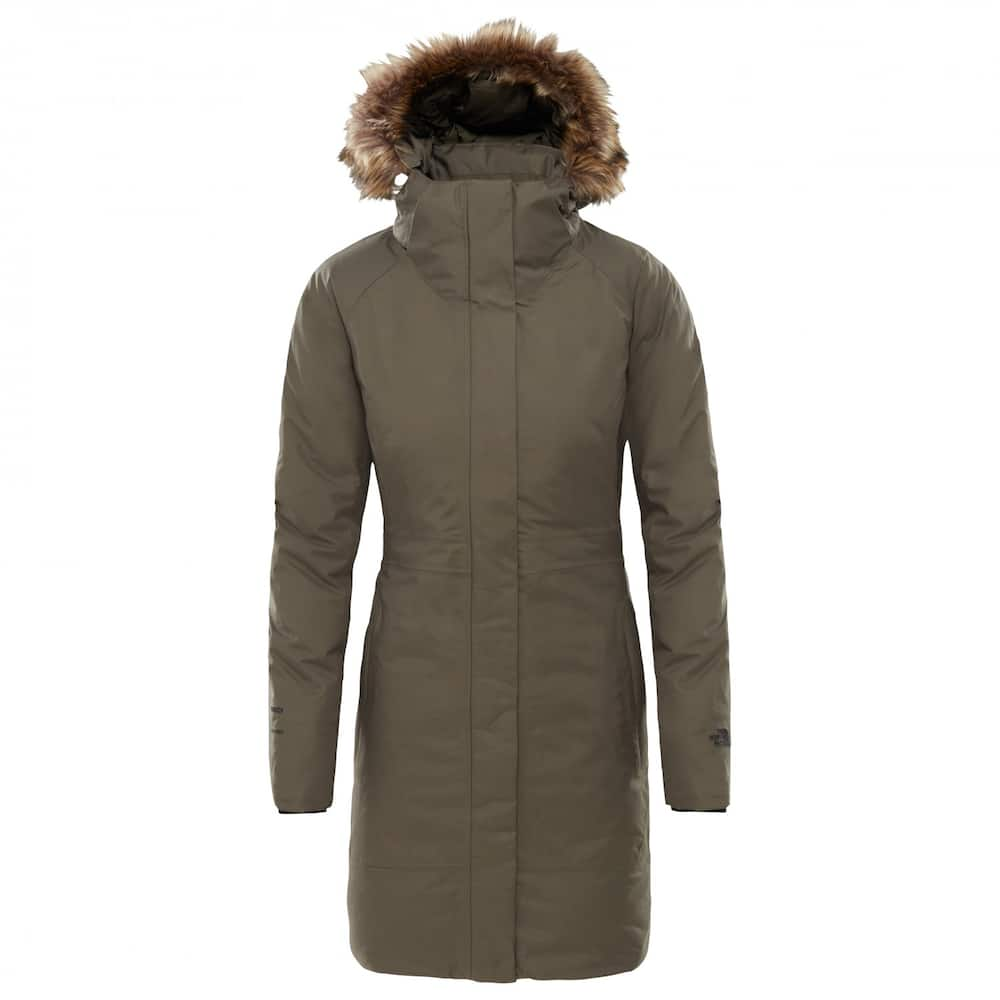 Patagonia, Inc is an American clothing company that sells outdoor clothing. They make the best outerwear for women who seek premium, handmade, and casual clothing of timeless style.
There is no cold weather accessory more essential than a cosy, comfortable, and soft scarf. Personalised Serene Scarf Gift will keep you looking sophisticated and still warm. You can make it unique by personalising it with your own message. You can get this beautiful scarf for R351 now!
Arc'teryx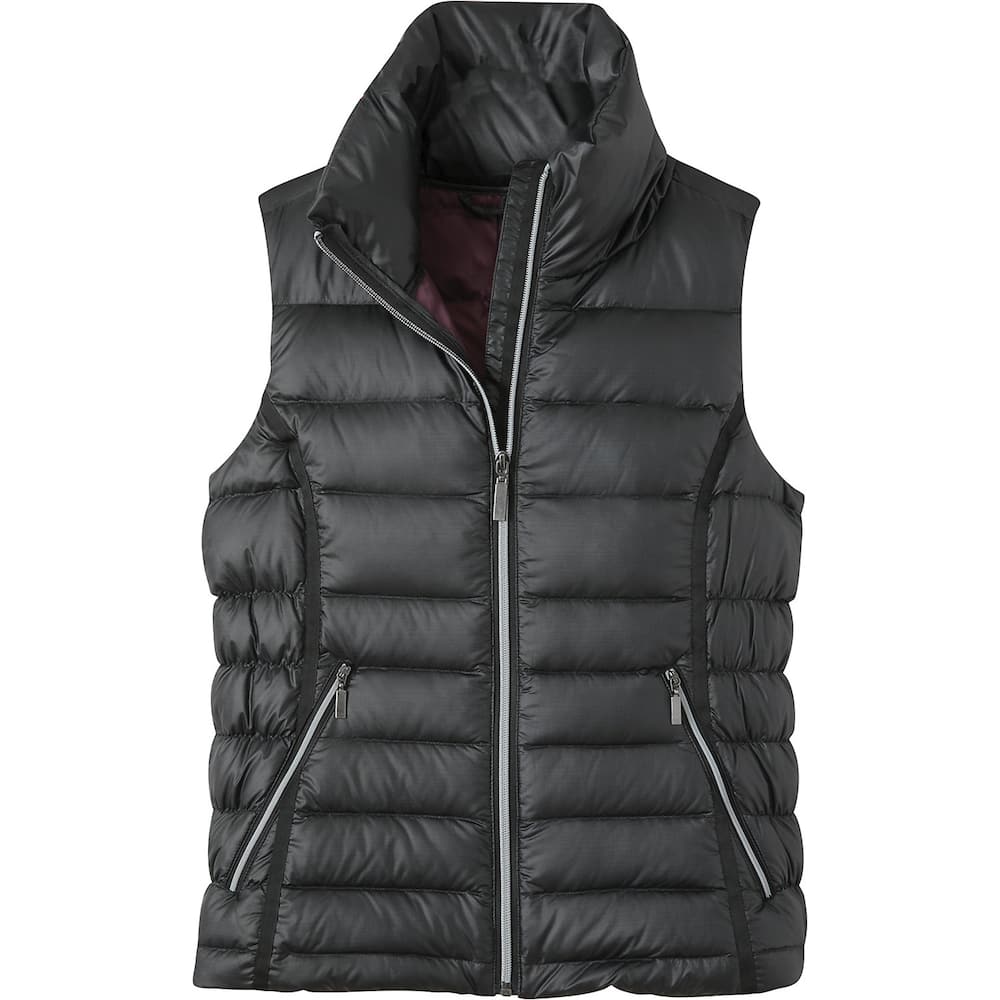 Arc'teryx is an outdoor clothing company that was founded in North Vancouver, British Columbia, Canada, in 1989. Their biker jackets are made of durable materials that offer weather protection and withstand prolonged exposure to severe conditions. Their sleeveless jacket come with 650 fill down insulation that is featherlight but still gives you excellent warmth.
Helly Hansen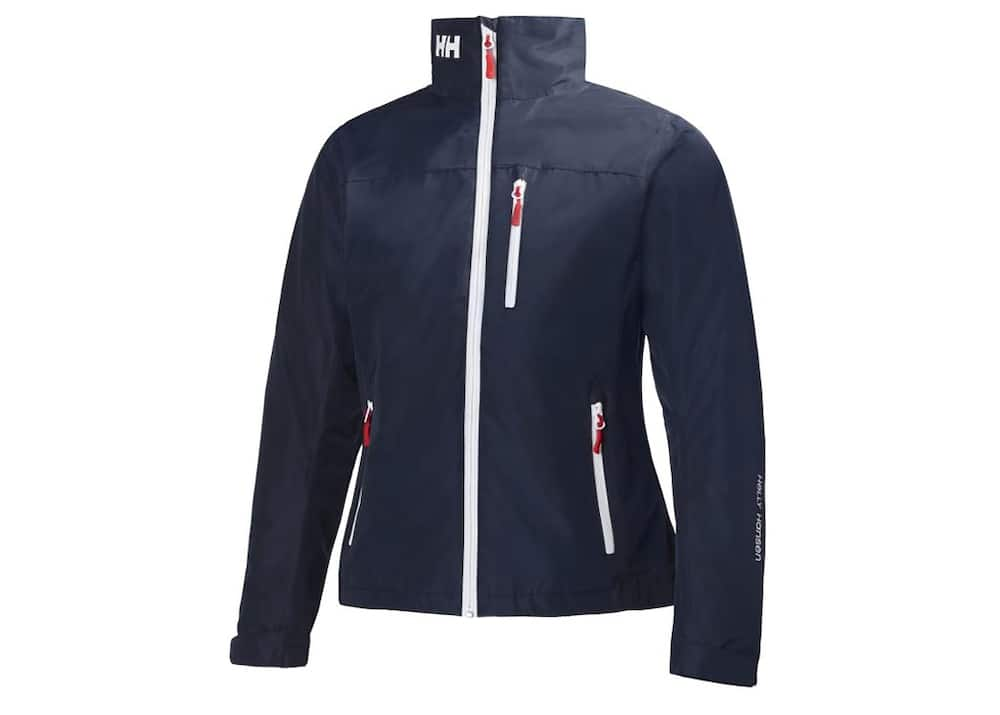 Helly Hansen is a company with headquarters in Oslo, Norway. It was founded in 1877 dealing with textiles and sports gear. They started by producing oilskin jackets made from coarse linen soaked in linseed. The brand brings you outstanding, stylish, and practical garments for a variety of occasions in the city or countryside. Their wide range of women coats is designed to give ladies a unique clothing style and an outstanding personal service.
Barbour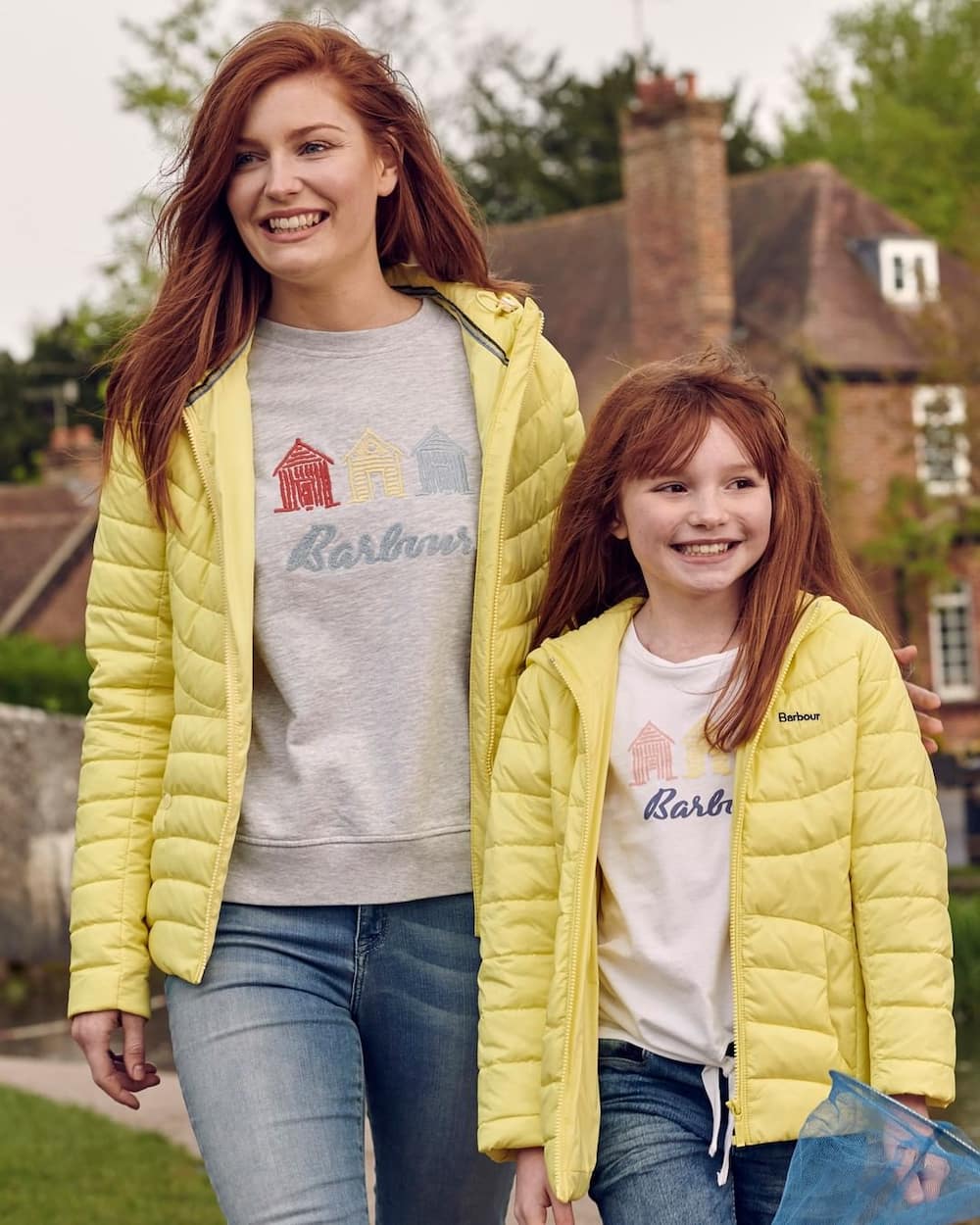 Barbour is a luxurious brand that manufactures and markets weatherproofed outerwear for ladies. It was founded in 1894 by John Barbour. Their jackets are popular as they are made of waxed cotton.
READ ALSO: Dutch 'fashion police' can now confiscate clothes from people who look too poor to afford them
Cole Haan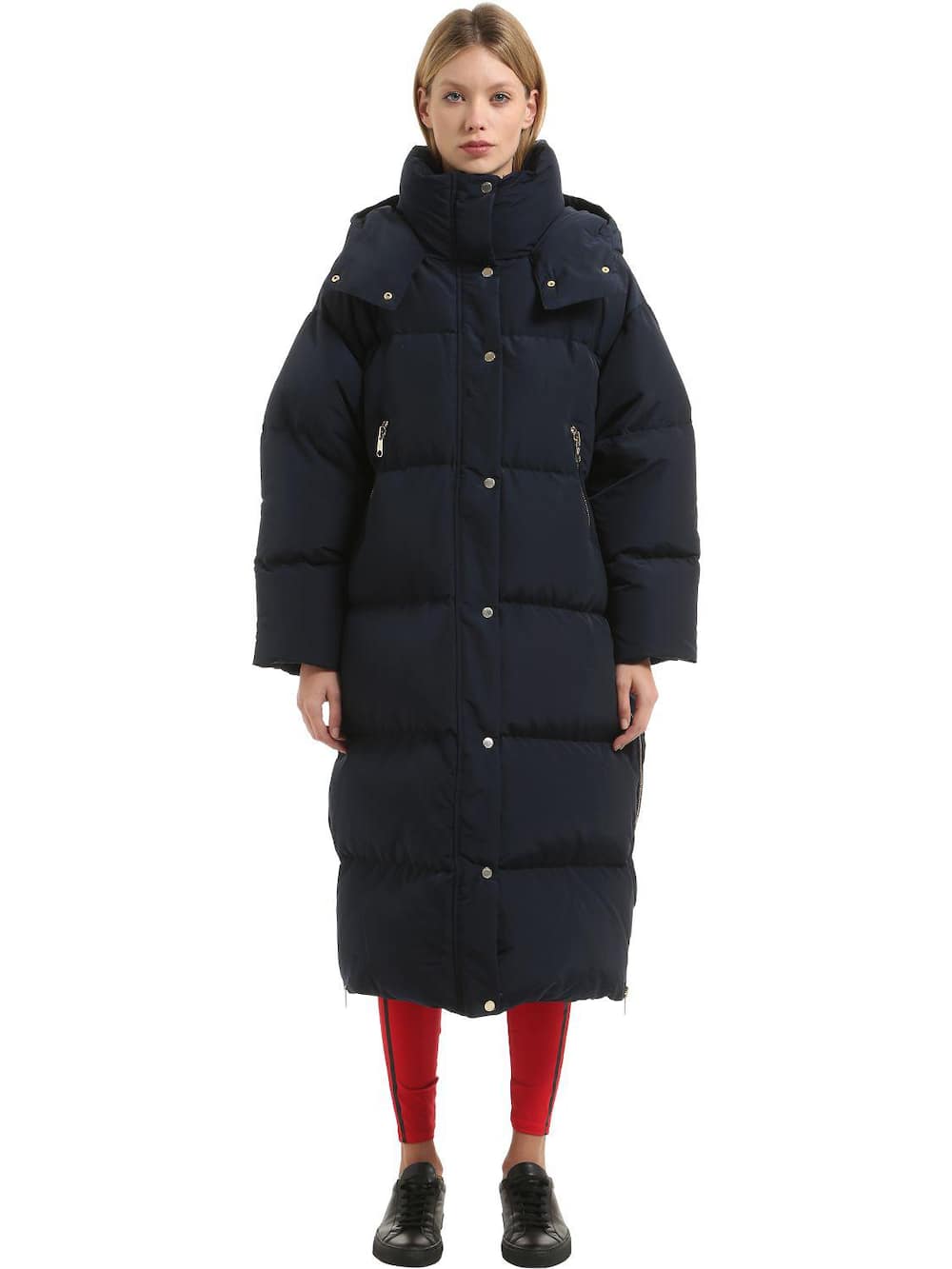 Cole Haan makes perfect jackets to wear when temperatures begin to drop. The brand makes ultra-warm jackets for ladies that come with down-hybrid insulation, a two-zipper, and a snap closure system that helps block out the wind. They have a well-fitted waist that helps show off your figure.
Canada Goose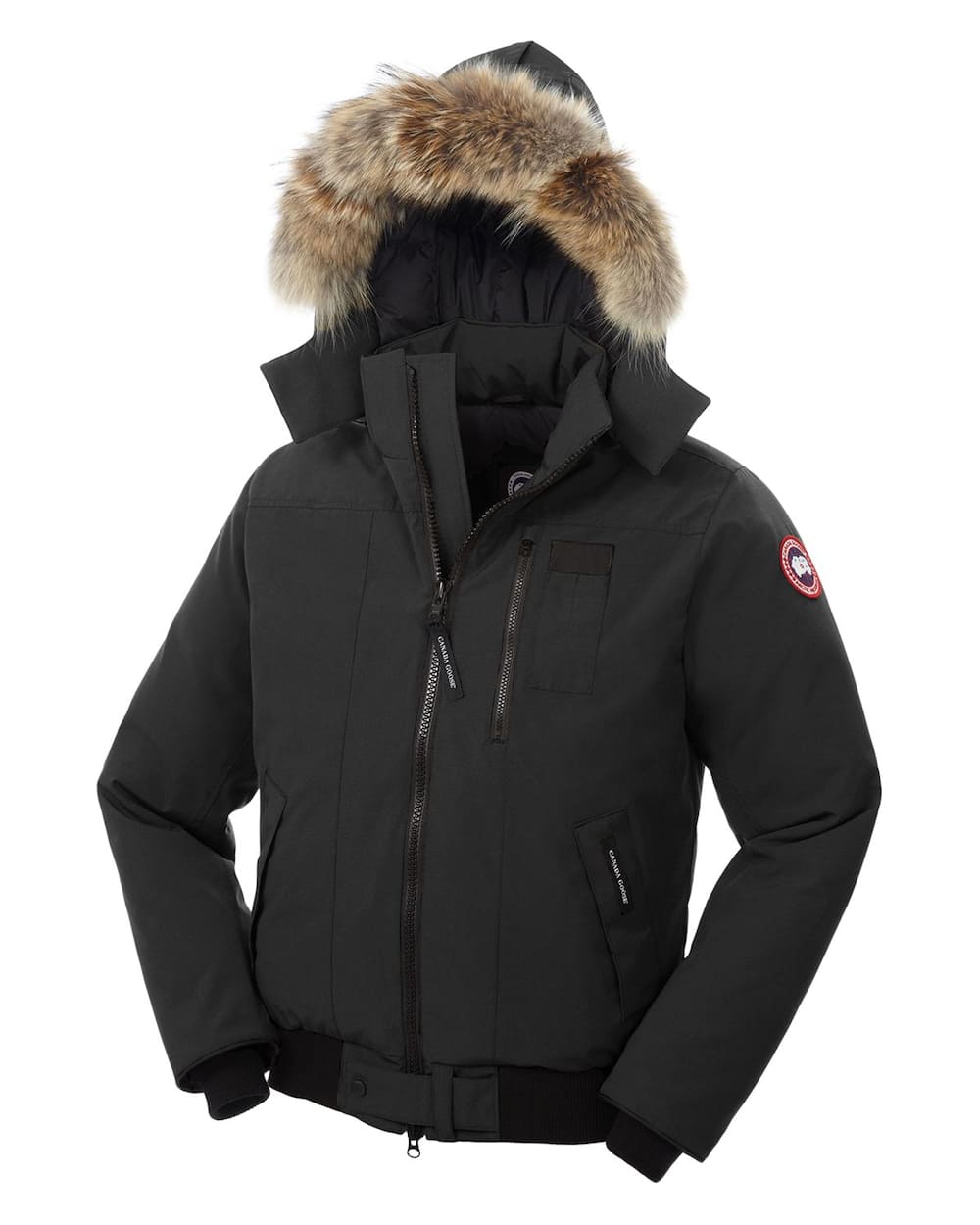 Canada Goose is a Canadian manufacturer of cold weather outerwear. The brand was founded in 1957 by Sam Tick, under the name Metro Sportswear Ltd. Their winter jacket features a detachable coyote fur-trimmed hood to keep you warm and toasty in extreme weather conditions. It is also waterproof and comes with large pockets enough to hold your essentials such as keys, cell, lipsticks, among other things. It is one of the ideal biker jackets.
Teddy Edward of Wysall Ltd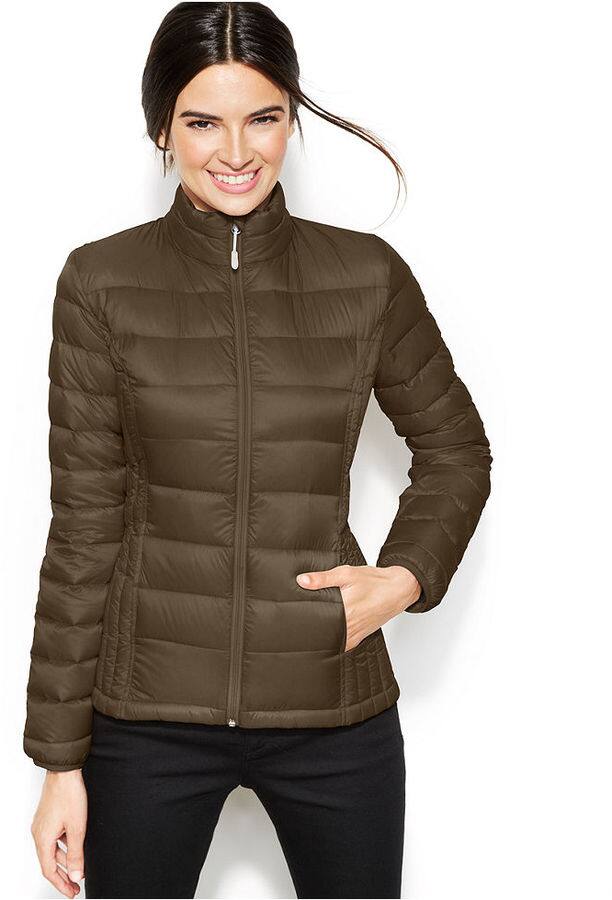 Teddy Edward coats are made in Suffolk, and their jackets are made in Birmingham. From the buttons to the fabrics, they are authentic and committed to British quality and inspired design.
Grey Birthday Girl T-Shirt will make an awesome birthday gift idea. Celebrate the woman in your life — mom, wife, girlfriend, grandma, or best friend — with this beautiful T-shirt. The gift is available in different sizes. The recipient will be able to benefit from it for a long time. Buy this T-shirt for R405!
Marmot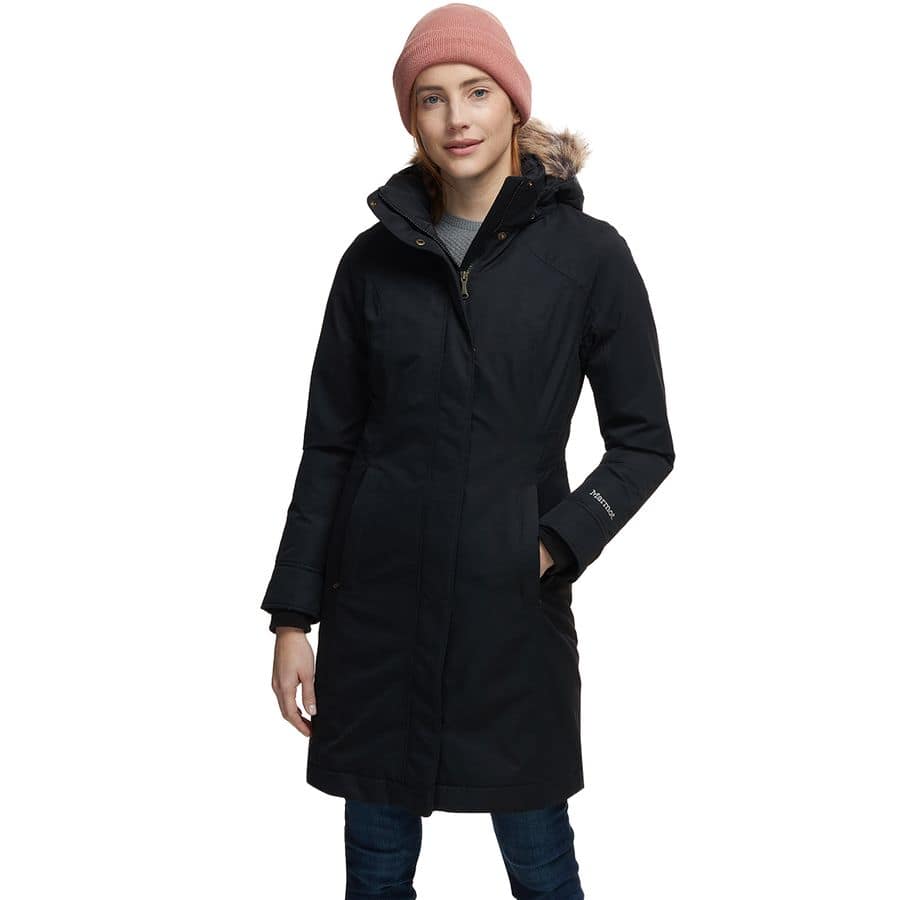 Marmot brand deals with outdoor clothing and sporting products. It was founded in 1974 in Grand Junction, Colorado. They make a collection of workwear-inspired clothing, one garment at a time. They have a selection of coats for women that are made for all seasons.
Denim jackets also come in handy, especially when the weather is not extreme. They are hardy, durable, and very warm.
FAQs
Below are the frequently asked questions and answers.
What is the most stylish winter coat?
For a sleek and stylish look, consider a wool jacket. 100% wool will be warmest, but one with at least 60% wool will also keep you cosy. Look for nylon in the blends. They are durable and will help the coats last for years. However, avoid coats with fabric that has over three fibres blended together. The more fibres in the blend, the more prone the fabric is to pilling.
What is the best performance winter coat?
If you are hiking or skiing this winter, you will need an active coat for your outdoor adventures. Look for styles that are lightweight, breathable, and not too long if you plan to be moving around a lot. Also, consider coats that have added insulation if you think you will need a super warm one.
READ ALSO: 10 most valuable luxury brands in the world today
With the above 10 best coat and jacket brands for ladies for 2020, you can now make the right decision on the one to buy. You do not have to waste much of your time and money on sub-par products that do not meet your expectations. Get yourself one of the best ladies jackets South Africa has.
DISCLAIMER: Please note that some of the links in the article are affiliate links and BRIEFLY.co.za will earn a commission if you purchase through those links. However, we always choose only the best quality products that we use ourselves and recommend to our readers. The earnings we get from the affiliate marketing help us continue preparing useful and entertaining content, that our audience enjoys.
READ ALSO:
Muslim lady barred from beauty pageant for refusing to remove hijab
Good Samaritan feeds and clothes homeless man, inspires Mzansi
Stilo Magolide flexes his cool new whip that costs over R500k
Source: Briefly News