This is Fate 2 Teasers: July 2020
Last month's This is Fate 2 Teasers ended on a note that kept everyone wondering what would happen next after Sherlyn quitted the plans she had with Kareena and also successfully ruined her engagement party with Rishab. This month, you cannot expect anything less than entertainment at its peak as additional issues evolve, which will keep you eager to watch the next episodes daily.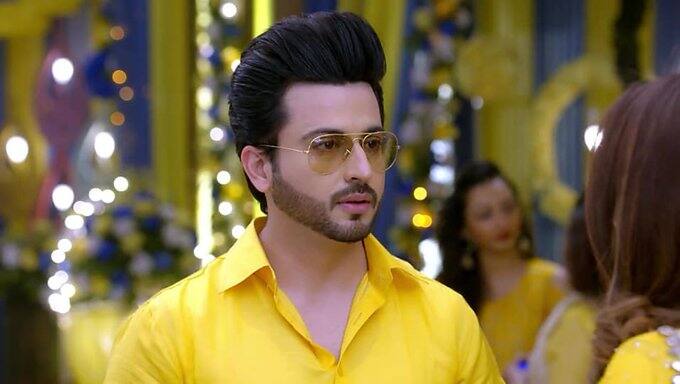 If you are a fan of Indian drama series, you will never desire to miss any of the teasers on This is Fate 2 because of the blend of informative, educative, and entertaining scenes in the drama series. This is Fate 2 full story centres on two sisters, Shriti and Preeta, who lost their father and, as a result of this, relocated to Mumbai, where they reunited with their mother been missing for a long time.
This is Fate 2 July 2020 teasers
This is Fate 2 on Zee world is a highly engaging television drama series that you can watch with your family and friends. Every episode you watch keeps you yearning for the subsequent ones. Before the daily official broadcast of the episodes, here is a sneak peek into what to expect this month.
Episode 27 - Wednesday, 1st of July, 2020
Monisha eavesdrops as Prithvi confesses of being the mastermind behind the murder of Ritwik. Then, she plans to kill him and Preeta while trying to revenge, and in the process, the family attempts to make a sense out all that had happened. After Monisha goes on to divulge the leaked information to Preeta, the latter could not contain it and dismisses everything. Then, Karan concludes on having a confrontation with Prithvi.
READ ALSO: This is Fate 2 Teasers: June 2020
Episode 28 - Thursday, 2nd of July, 2020
While trying to conceal his affair, Prithvi thinks of how to excommunicate Karan. At the same time, Rishabh foresees Karan coming close to a dangerous activity, while Kareena spots Sameer as she hugs Srishti, who is known to be very envious.
Episode 29 - Friday, 3rd of July, 2020
The shrewd move of Janki and Srishti hinders the actions of Kareena from having a huge impact. At the same time, Rishabh remains oblivious of the fact that Karan has been arrested for trying to force his way into the house of Monisha. While Prithvi and Monisha are concerned that Karan could reveal the information they kept to themselves, the police officer promises to let Karan go on the condition that Monisha would withdraw her allegation.
Episode 30 - Saturday, 4th of July, 2020
After Monisha eventually gives up on pushing further the allegation she filed with the police, Rishabh walks her to check on Prithvi. Preeta and Karan have a misunderstanding over the innocence of Prithvi, and Karan decides to go with Preeta on a visit to Prithvi to drive home his assertion to find out that Prithvi is already on admission in the hospital. Monisha later has an accident.
Episode 31 - Sunday, 5th of July, 2020
Kareena and Rakhi host Sherlyn for a masquerade bachelor party, while Sherlyn seeks to have a meeting with Prithvi with a threat of cancelling her wedding plans with Rishabh, in case she refuses to oblige. Also, Karan comes up with a strategy on how to shame Prithvi openly as Monisha mounts pressure on Prithvi to get married to her.
Episode 32 - Monday, 6th of July, 2020
Sameer makes all effort to engage Srishti in a discussion, but she pretends to be so engrossed in arranging for the bachelor party. Sherlyn chooses not to be concerned about marrying Prithvi, who will not stop coming up with loads of excuses. Sarla eavesdrops, as Sherlyn discusses on how to get married to another person and leave Rishabh. On following Sherlyn, Sarla reaches the temple where she decided to marry Prithvi.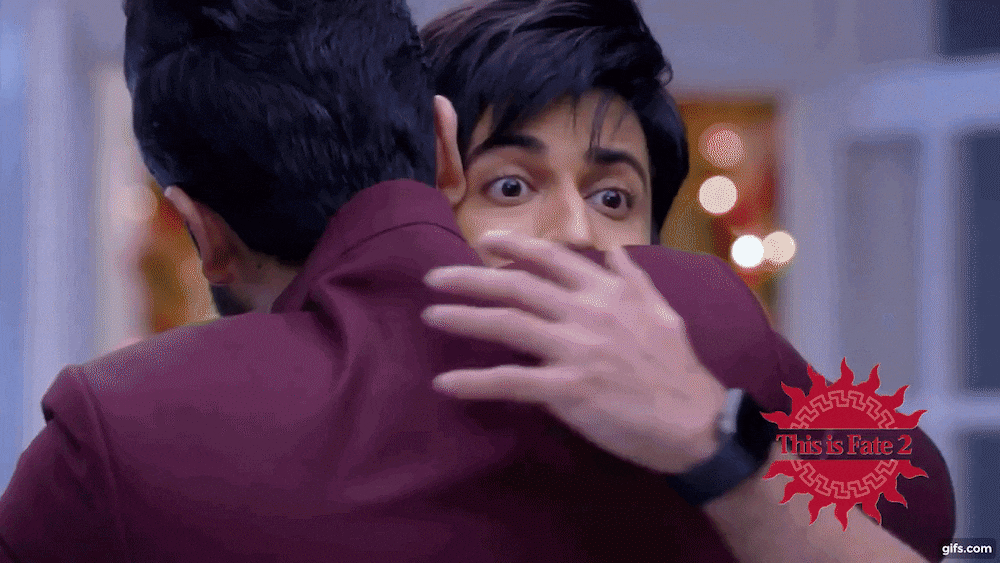 Episode 33 - Tuesday, 7th of July, 2020
Sarla inquires from Rishabh to confirm if Sherlyn will get married to him or not. As she confronts Sherlyn, she tries to open the face of the groom. Also, as Sherlyn and Sarla's misunderstanding lingers, Prithvi goes into hiding. Then, Sarla queries Sherlyn of why she had to tell on her and departs to meet with the Luthras.
Episode 34 - Wednesday, 8th of July, 2020
Sherlyn and Prithvi pursue after Sarla. Meanwhile, Sarla moves as fast as she can to get to the house of Luthra. Srishti and Karan find out how tensed Sanjana is because Sherlyn is not around. Prithvi finds out where Sarla is and sends his workmen to block her way.
READ ALSO: The River Season 3: Teasers - July 2020
Episode 35 - Thursday, 9th of July, 2020
Srishti and Sameer have an accident because of the rough way Srishti drives. While trying to settle things with some men, it ends up in a brawl that left a scar on Sameer. In another place, someone assists Sarla to get to the house of Luthra early.
Episode 36 - Friday, 10th of July, 2020
Janki narrates to Karan how she sees Prithvi and Sherlyn in a room fighting. Then, after Sarla arrives at the Luthra house, with anxiety she goes in search of Preeta while Prithvi employs the service of those who look like him and Sherlyn based on a plan in view.
Episode 37 - Saturday, 11th of July, 2020
Prithvi instructs Shreya and Arav to behave as if it is him and Sherlyn, while the other people that work for him deceive Sarla and sneak her out of the Luthra house. Besides, Rishabh decides not to meet with Sarla again at the party after a waiter updated him on Rakhi's accident.
Episode 38 - Sunday, 12th of July, 2020
After Sarla was assaulted by psychotic Monisha, she ends up throwing her into a pond as their struggle continues. After thinking about Sarla, Preeta becomes uneasy. As Sarla drowns, some fishermen come to her rescue, and they all concluded that Prithvi really wants her dead.
Episode 39 - Monday, 13th of July, 2020
Srishti concludes that Sameer is cheating on her after seeing him with Tanvi in the room, and the family concludes that the best thing is for them to allow him and Tanvi to marry each other. Also, Karan eavesdrops as Srishti confesses how much she loves Sameer, while Sherlyn deceives Preeta about where Sarla is.
Episode 40 - Tuesday, 14th of July, 2020
Everything that Sameer says clarifies the misconception on Srishti's mind, and after some time, Sherlyn faints because she wears herself out while dancing. Preeta takes advantage of the circumstance and takes her blood sample for a pregnancy test.
Episode 41 - Wednesday, 15th of July, 2020
After receiving the outcome of Sherlyn's pregnancy test, Preeta tells Karan about it. Janki and Biji confess how disappointed they are about Rishabh's wedding and how Sarla refuses to show up. Sarla makes a secret phone call and successfully prevents Janki and Biji from being aware of it.
Episode 42 - Thursday, 16th of July, 2020
Karan makes an effort to delay the wedding rituals of Sherlyn and Rishabh, but Sanjan and Kareena insist on making sure the delay tactics do not work. Sameer continues to film Prithvi, and Srishti lends a hand to ensure everything goes perfectly. Preeta arrives at the Luthra house and is shocked by what Sherlyn tells her.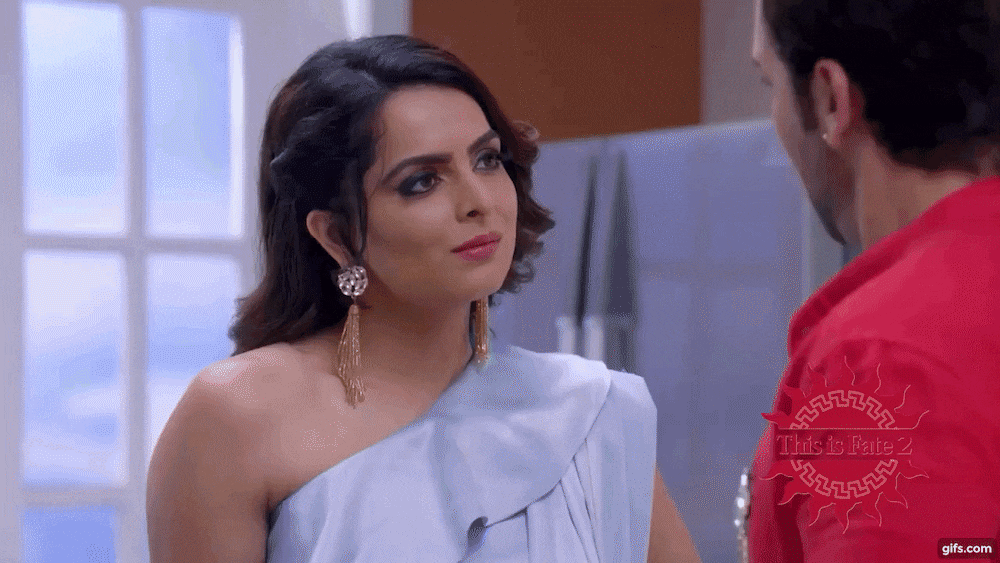 Episode 43 - Friday, 17th of July, 2020
Preeta is pretty shocked to find out that Sherlyn knows about the result of the pregnancy test. Before everyone knows what is happening, Sherlyn shares a video clip of how Sarla is locked up in a lonely place. Later, Prithvi's workmen update him on Sarla's attempt to run away from where she is locked up.
READ ALSO: Gomora Teasers: July 2020
Episode 44 - Saturday, 18th of July, 2020
Sherlyn threatens Preeta that she will blast Rakhi with the bomb already planted in her purse, while Prithvi's workmen lock Preeta in a room so that she will not let Sherlyn know. After so many attempts to get through to Preeta on the phone, Karan becomes uncomfortable.
Episode 45 - Sunday, 19th of July, 2020
Karan comes up with the idea that Tanvi and Srishti should pretend as if they are fighting over Sameer to hinder the wedding rituals from holding early. But then, Sherlyn becomes irritated as her marriage is getting tied down based on what Karan has devised. Preeta uses that opportunity to run away to meet Rishabh shortly.
Episode 46 - Monday, 20th of July, 2020
Rishabh scolds Karan that he would not allow the wedding to hold early and the emotional hurts he caused Sherlyn in the process. After several attempts, Preeta eventually gets to the Luthra house to see Karan, and in the process, she puts on another cloth so that she would be safe from the hands of Prithvi's workmen.
Episode 47 - Tuesday, 21st of July, 2020
After failing several times, Preeta eventually rips Rakhi off her purse, but out of fear of the bomb's detonator in Sherlyn's custody she returns Rakhi's wallet to her.
Episode 48 - Wednesday, 22nd of July, 2020
Preeta exchanges Rakhi's purse with another woman's purse and makes away with it. After she has secured herself in the Luthra house, Preeta runs to where Sarla is detained. However, Sherlyn finds out that Rakhi's purse has been exchanged with another person's by Preeta. To put an end to every form of delay to the wedding, Sherlyn instructs Prithvi's workmen to kill Sarla.
Episode 49 - Thursday, 23rd of July, 2020
Sherlyn mounts pressure on Prithvi to make sure that his workmen kill Preeta and Sarla, but Mahesh seems to be hindering the execution of the plan. Meanwhile, Preeta sustains an injury while trying to save Sarla. As the wedding holds, Rishabh is unsure as he misses Preeta and also gets worried about what could be happening to Rakhi.
Episode 50 - Friday, 24th of July, 2020
Sherlyn and Raj, the leader of Prithvi's workmen, have a discussion to fake as a doctor so that he could drug Srishti and Sarla. Sherlyn visits the hospital intending to attack Preeta, who is unconscious, unsettled and also trying to cope with the trauma that happened to her not long ago.
Episode 51 - Saturday, 25th of July, 2020
After Raj departs from the hospital, Sherlyn goes into the ICU room without wasting time to strangle Preeta. After Preeta wakes up, she locks the door against Sherlyn, and after Prithvi finds out about the situation over a phone call, he makes all effort to ensure that Preeta does not get to the Luthra house.
Episode 52 - Sunday, 26th of July, 2020
Sarla becomes conscious and heads straight to the ICU room to see Preeta but was unfortunately attacked by Sherlyn, who later disappears. Kareena and Sanjana make sure that Preeta does not tell Sherlyn anything. A piece of evidence that Sameer shows Karan shocks him.
Episode 53 - Monday, 27th of July, 2020
The oil that Prithvi spills over causes Preeta to fall on the staircase, and Preeta unburdens her heart to Karan while discussing all the pains she went through in an attempt to stop Sherlyn and Rishabh from getting married. Later, Sherlyn and Prithvi map out plans on how they would disappear as soon as possible. Rishabh finds out about the oil that Prithvi took from the kitchen later.
Episode 54 - Tuesday, 28th of July, 2020
Because of the evidence that Karan got to know about from a detective on the bribe that Preeta took from Sherlyn, he turns against her. But then, Sherlyn tells Prithvi the strategy she used to threaten and bribe the detective after calming him down as well as the plan she had to frame Preeta.
Episode 55 - Wednesday, 29th of July, 2020
Karan, out of distress, forces Preeta out of the Luthra house in a way that shocks his family. Rishabh makes an effort to discuss how he misbehaved with Preeta while Preeta shuts the door against herself in a room to stop her family, who was trying to calm her down. Later, Sherlyn aggressively mocks Preeta and her family and also threatens that she would not come close to the Luthras.
Episode 56 - Thursday, 30th of July, 2020
Preeta and her family stay rigid and are not willing to give in to Sherlyn's bribe. Later, Preeta wails because she is without help, and Srishti calms her down. Rishabh remembers the conversation with Karan and ensures that there is no closeness with Sherlyn in the bedroom. Srishti and Sameer strategise on how to bring Preeta and Karan together again.
Episode 57 - Friday, 31st of July, 2020
Sarla spots Raj, one of Prithvi's workmen, in the bazaar and makes an effort to trail him. In the process, Sarla's family torture Raj and asks him several questions. Initially, he behaves as if he is lost and does not know what is going on before attacking them later after he was set free. At the Luthra house, Dadi, who seems startled, interrogates Prithvi after shielding Sherlyn from Sanjana.
Sarla
Prithvi sends his recruits to stop her. After they succeeded in deceiving her, she was captured, sneaked out of the Luthra house, and then locked up in a secluded place. Then, while trying to rescue her, Preeta sustains an injury.
Karan
After Karan confronts Prithvi, the latter devises a way of terminating his life. Having been arrested for trying to force his way into the house of Monisha, the cop promises to let him go on the condition that Monisha will not continue with the case filed with them. Also, all his plots to delay Sherlyn's marriage infuriates Rishabh, who scolds him for doing so.
From what you have read so far, can you see that you cannot afford to miss any episode of This is Fate 2 Teasers? Interestingly, the drama series airs from Mondays to Sundays, which means you now have something to entertain yourself with daily. Join other viewers from 19:00 on Zee world to enjoy the best of time.
READ ALSO:
Vierspel Vuurspel Teasers: July 2020
Isibaya Teasers: July 2020
Rhythm City Teasers: July 2020
Source: Briefly News