Lies of the Heart teasers: August 2020
For those who love drama, Lies of the Heart was an Indian television drama series that premiered in 2013 and ran until September 25, 2015. Its main characters include Mohit Malik and Neha Marda. The show has been revoiced to English and is now aired on ZEE world TV every Monday through Friday. These teasers will make you eager to watch every episode of the show in August.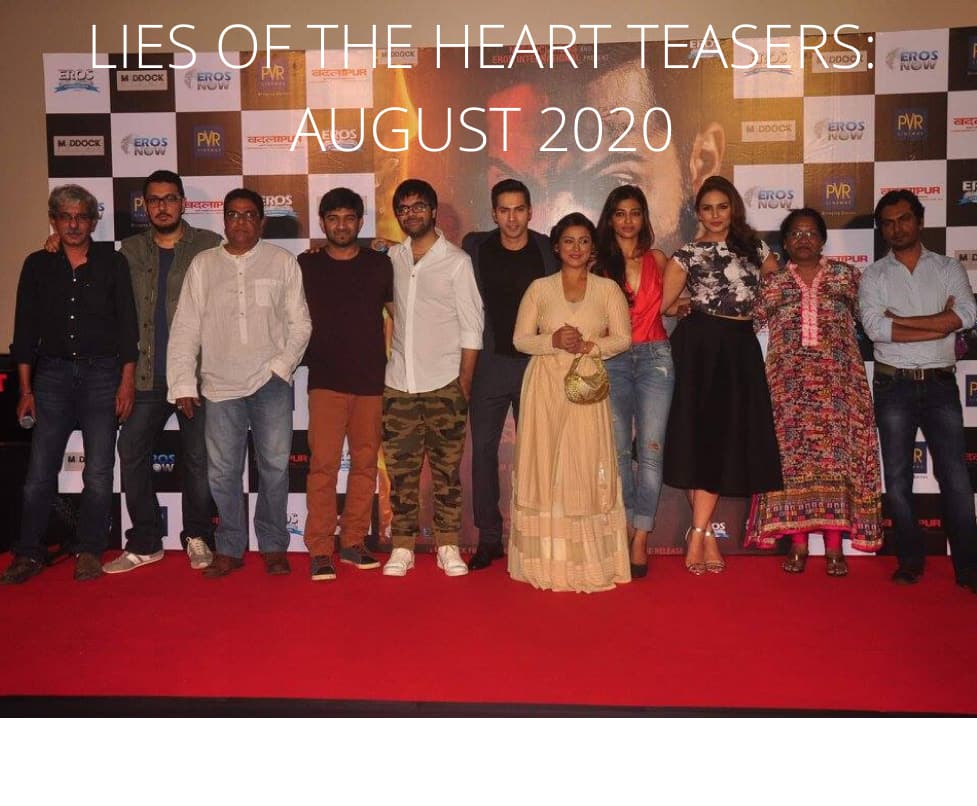 In this article, we will look at Lies of the Heart teasers for August 2020. We will also get to answer your questions such as, where was Lies of the Heart shot? It was shot in Jhansi, Mumbai and was directed by Devashish Dhar and Sandeep Veejay.
Lies of the Heart teasers: August 2020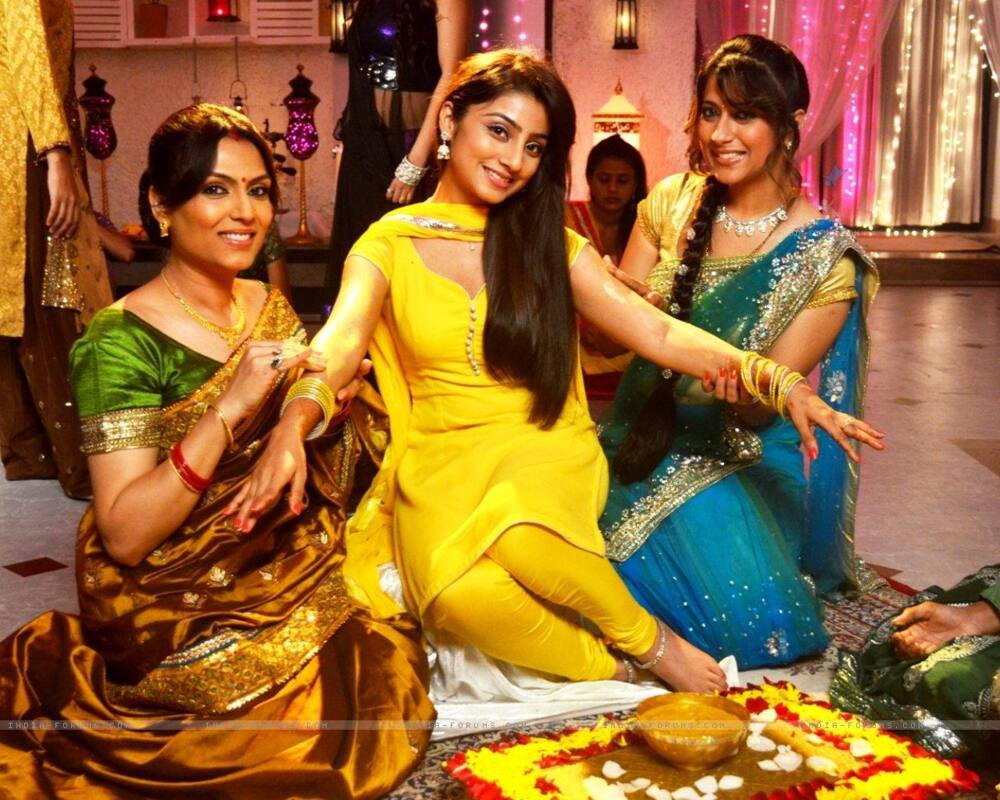 Episode 160: Saturday, 1/8/ 2020
Samrat makes Urmi dance to his music, and worst of all, Ishan does not know anything. Samrat makes a comeback once again, and this time he compels Ishan to hit Urmi in front of the whole family.
READ ALSO: Zee World Lies of the Heart full story, plot summary, cast, teasers
Episode 161: Sunday 2/8/2020
Ishan loses control of himself because Hemant forces him to. Urmi has to make one of the toughest decisions in her life. Ishan discovers that Shaurya is not ill from cancer and rushes to stop Urmi. Is Ishan going to stop Urmi?
Episode 162: Monday, 3/8/2020
The lab analyst that cooked up the false report finds his way to the house and blackmails Samrat. Tani brings Shashi home, and Damini 's main focus now is to get rid of Samrat after Sandhaya influences her to do so.
Episode 163: Tuesday, 4/8/2020
Shashi tells Samrat of Damini and Sandhaya's scheme then who deny everything when asked. Samrat and Shashi go against Damini.
Episode 164: Wednesday, 5/8/2020
Samrat goes out for coffee with another lady, and Shashi and Tani coincidentally go to the same place.
Episode 165: Thursday, 6/8/2020
Samrat deceives Tani and meets Kiran. Urmi and Tani finally convince Tani about Samrat. Shashi tries to conceal Samrat's secrets, but this time the whole family is against him. Samrat's night of fun is ruined.
Episode 166: Friday, 7/8/2020
Samrat gets himself out of trouble again. Urmi convinces Asha that Gaurav is not unfaithful to her and that he loves her dearly. Tami's diamond ring goes missing, and she places the blame on Rani.
Episode 167: Saturday, 8/8/ 2020
Samrat finds Tani's ring. Ishan gets worked up about the new divorce case he has to take care of, and Urmi finds some medical tablets under Shaurya's bed.
Episode 168: Sunday, 9/8/ 2020
An unknown person spies on Samrat. Ishan and Urmi discover someone in the house who wants to hurt Shaurya.
Episode 169: Monday, 10/8/ 2020
Urmi and Ishan trace Munna and disclose who is trying to harm Shaurya. Urmi and Ishan eavesdrop on Samrat and Kiran's conversation.
Episode 170: Tuesday, 11/8/ 2020
Urmi keeps her promise and makes things worse between James and Samrat, and Samrat plans to have a car stolen to collect money for James.
Episode 171: Wednesday, 12/8/2020
Samrat, with the help of an old friend, arranges for the murder of James, but James is one step ahead. Ishan and Urmi disclose to the whole family that Urmi is with child.
Episode 172: Thursday,13/8/ 2020
Samrat deceives Tani again, and she offers t give him her savings. Urmi gets Sandhaya into a beauty contest to boost her confidence.
Episode 173: Friday, 14/8/2020
Samrat confronts with Kiran and James, and they reveal why they did what they did. Ishan surprises Urmi with photos of herself, and Urmi decides to take vengeance on Shashi.
Episode 174: Saturday, 15/8/2020
Sadhaya wins the beauty contest. Shashi and Samrat come together to stop Urmi from exposing them, and Damini finally accepts Urmi.
Episode 175: Sunday, 16/8/ 2020
Samrat betrays his mother to save himself. Shashi uncovers that Diwakar moved abroad and sold all the property in Jhansi, and Urmi forces Samrat to dance as she did.
Episode 176: Monday, 17/8/ 2020
Shashi confronts Samrat and puts him in his place. Anirudh discovers that Damini and Samrat worked together, and Samrat sabotages Urmi's car.
Episode 177: Tuesday,18/8/2020
While Urmi is driving to a restaurant, a bus comes her way and her brakes fail. Will Urmi survive?
READ ALSO: Vierspel Vuurspel Teasers: July 2020
Episode 178: Wednesday,19/8/2020
Ishan tries to get Urmi from a burning warehouse. Samrat waits outside with hopes that Ishan and Urmi won't survive the fire. Fate puts Samrat on the same test. Will he survive?
Episode 179: Thursday, 20/8/2020
Samrat confesses to the family of all of his wrongdoings. Urmi forgives Samrat but banishes him. Samrat's guilt haunts him to his end.
Episode 180: Friday, 21/8/2020
Shaurya wins an award after 20 years. Ishani gets negatively influenced by Damini, and Urmi discovers Rashmi's secret.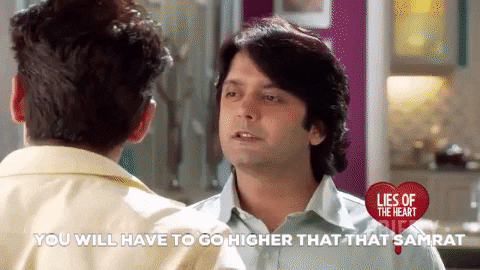 Episode 181: Saturday, 22/8/2020
Ishani shares her news of getting selected to study fashion to everyone except to Urmi. Diya discovers some dangerous information about Jamdar's case.
Episode 182: Sunday, 23/8/2020
Shaurya apologises to Diya for her mistakes, and Shaurya cannot accept Ishan's death.
Episode 183: Monday, 24/8/2020
Ishani now wants to get married and asks Damini to find suitors for her. Karan loses his temper again, but this time he messes with the wrong people. His life and Diya's are in danger.
Episode 184: Tuesday, 25/8/2020
Karan fakes injuries to cover up for his story. Shaurya gets photos of Diya's incident from an unknown person, and Diya's family does not accept any visitors for Diya.
READ ALSO: Doodsondes Teasers: July 2020
Episode 185: Wednesday, 26/8/2020
Nirmala attempts to poison her family. Diya locks herself up in her room, and Shaurya tries his best to help Diya and get her to unlock the door.
Episode 186: Wednesday, 27/8/2020
Diya' parents try to stop her from filing a police complaint. The police inspector gives Diya and Shaurya a hard time until Urmi arrives. Diya's family disowns her.
Episode 187: Thursday, 28/8/2020
Urmi offers Diya a place to crash after she is kicked out by her family. Karan visits Diya with unknown intentions.
Episode 188: Friday, 29/8/2020
Shaurya goes to get Diya's clothes, but Diya's mother burns them. An inspector calls Diya to identify some suspects.
Episode 189: Saturday, 30/8/2020
Damini makes a scene at the house prayer. Diya identifies her attackers. One of the attackers call home, and Ishani picks up. Shaurya's obsession with Diya's case drives him and Ishani apart.
Episode 190: Sunday 31/8/2020
Damini takes advantage of Ishani's mixed feelings on Shaurya, and the police arrest the three men who attacked Diya.
Will Diya finally get the Justice she Deserves? These are the teasers we have for you for the ZEE TV drama series.
READ ALSO:
Gomora Teasers: June 2020
Lies of the Heart teasers: June 2020
Lies of the Heart teasers: May 2020
Source: Briefly.co.za