Iron Rose 2 Teasers: July 2020
It takes a high degree of commitment to stumble upon a show that clicks with your interest. However, it is difficult for one not to fall in love with a Telemundo because of their interesting plots. They are the type that will steal your attention for a few minutes, and without noticing,, you will be completely submerged in the show. If you have not had this experience, you ought to check out Iron Rose 2 teasers for July 2020.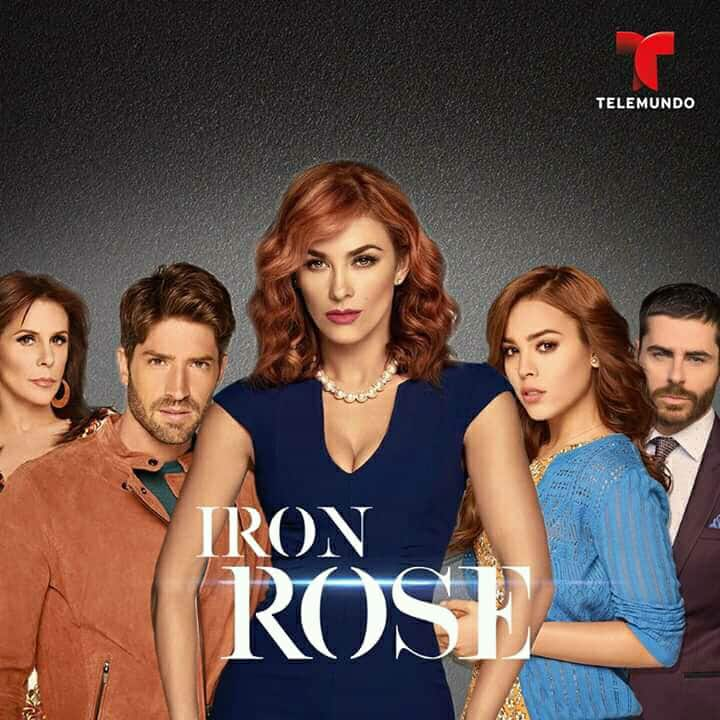 Iron Rose 2 is not your typical Telemundo as it has more than the hopeless romantic plots that most of the shows depict. The soap opera has infused a hint of humour through family rivalry and how the cast members plan to revenge on those that hurt them. Would you like to find out what will happen to Altagracia and Monica? If that is the case, you ought to go through Iron Rose 2 teasers for July 2020.
Iron Rose 2 teasers for July 2020
These are some of the snippets of what you should expect in the oncoming episodes:
Wednesday, 1st of July 2020
Ochoa spies on Lucho and discovers the location of the forest house where Nando has been locked. The abductor thinks that Mauricio betrayed him; hence, he captures him and locks him up.
Thursday, 2nd of July 2020
León lures Eduardo and tries to gather information about Nando. Meanwhile, the nurse adheres to Braulio's orders and goes to the police station to inform them about where the hostage is.
Friday, 3rd of July 2020
Mauricio and Romelia demand double the amount that they had set as ransom in exchange for Monica's freedom. They also demand that Doña should show up alone, although Daniel plants a microphone in Doña's clothes.
READ ALSO: Zee World Age Is Just a Number teasers: July 2020
Monday, 6th of July 2020
Mauricio puts Doña at gunpoint, and in the process, he realises that she has a secret microphone. Is he going to do something to harm her? Meanwhile, Fernanda goes through his surgery.
Tuesday, 7th of July 2020
Matamoros, Altagracia, Noelia, and León manage to rescue Monica, and she informs Altagracia about Braulio being behind the abduction plan.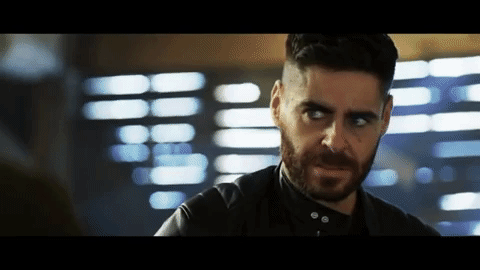 Wednesday, 8th of July 2020
Braulio and his goons attack Altagracia's house, and Noelia rescues Sebastián from the robbery attack. Monica goes to the panic room and locks herself in there. Is the trauma of what happened to her taking a toll on her?
Thursday, 9th of July 2020
Vidal reaches out to Navarrete, and everyone is shocked when they hear the news of Monica's passing on. León questions Gaetano about what transpired.
Friday, 10th of July 2020
Altagracia informs Diego about Braulio being alive, and the news leaves him in shock. Meanwhile, Navarrete unexpectedly shows up at Monica's funeral, and this raises eyebrows, forcing León to confront him.
Monday, 13th of July 2020
Karen and León use the arrest warrant to look for Eduardo in the company, although their efforts do not bear fruits as Navarrete notifies him; hence, he escapes.
Tuesday, 14th of July 2020
Altagracia scares Cisco that he will implicate him in a corruption scandal, and León tries to convince Fatima to come back home. However, she declines and insists that Florencia and Noelia should be thrown out of the house.
Wednesday, 15th of July 2020
León interrogates Eduardo's parents, and Regina and Daniel engage in a heated argument. Meanwhile, Doña proceeds with her plans to get Mauricio out of the hospital.
Thursday, 16th of July 2020
Braulio goes out for coffee with Felina and tries to seduce her. León questions Altagracia about Mauricio, although he pretends not to know anything.
Friday, 17th of July 2020
León and Karen continue with their search for Emilio Jiménez and manage to arrest him, and Altagracia is guilty about what happened to Monica.
READ ALSO: This is Fate 2 Teasers: July 2020
Monday, 20th of July 2020
Felina realises that she could be at risk and that Braulio could murder her. What will she do? Braulio fails to find Carmen Ortiz and realises that she gave him a fake name.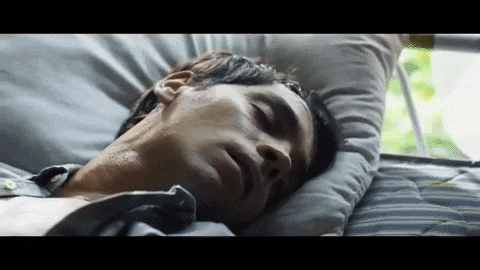 Tuesday, 21st of July 2020
Felina suspects that something terrible could be happening; hence, she reaches out to JP. Meanwhile, Altagracia proposes that the Navarrete family should be shareholders in the business.
Wednesday, 22nd of July 2020
Eduardo watches a video of his parents asking him to surrender, and it makes him so emotional. Lucho points a gun at him.
Thursday, 23rd of July 2020
León's car gets involved in a head-on collision with a speeding car on his way to take his son to school. Fatima rushes to the scene of the accident. Will she manage to rescue them?
Friday, 24th of July 2020
Lucho blackmails his girlfriend into lying to the police; hence, he gets away with the blame for being responsible for what happened to León. Meanwhile, Romelia goes ahead to tamper with the evidence.
Monday, 27th of July 2020
Romelia tries to convince Lucho not to kill her, and Doña and Felina contemplate expanding their business and launder more money.
Tuesday, 28th of July 2020
Altagracia commands Matamoros to follow Adolfo and Noelia, and León embarks on a search to find out who caused the death of his son.
Wednesday, 29th of July 2020
Romelia advises Lucho to kill Eduardo, and the rivalry between Eleonora and Altagracia becomes public. Later, Eleonora goes to bed with Navarrete.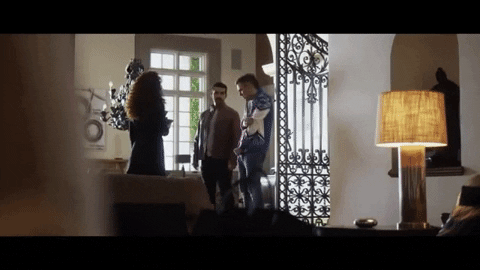 Thursday, 30th of July 2020
Pablo and Lucho kidnap Noelia in Florencia's watch. Will she set them up? Meanwhile, León goes to Altagracia's home, and they share the grief of the loss of their children.
Friday, 31st of July 2020
León and Vidal agree on something, and Romelia pesters Pablo to conduct the kidnapping so that they can sell the video. Will he give in?
León
León goes through a rollercoaster of emotions as he succeeds in rescuing Monica. However, Monica passes on, and this makes him devastated. Later, he gets involved in a gruesome accident that claims the life of his son. Will he get over this pain?
Altagracia
Altagracia joins her mates on the mission to rescue Monica, although her death leaves her in so much guilt. Later, she tries to have the Navarrete family partner in her business. However, the unexpected happens when the details of her rivalry with Eleonora become known. Will it impact her business?
Iron Rose 2 teasers for July 2020 cannot be compared to the drama that awaits you on the oncoming episodes. You cannot afford to miss out. Make sure to tune in to Telemundo every Mondays to Fridays at 8:00 pm.
READ ALSO:
Made for Each Other teasers: July 2020
Kulfi the Singing Star teasers: July 2020
Lies of the Heart teasers: July 2020
True Love teasers: July 2020
Source: Briefly.co.za