Days of Our Lives teasers: July 2020
Days of Our Lives is one of the very few shows that has been running the longest and has managed to earn itself countless fans. These fans have waited for the Days of Our Lives teasers for July 2020. Read on to see what is coming!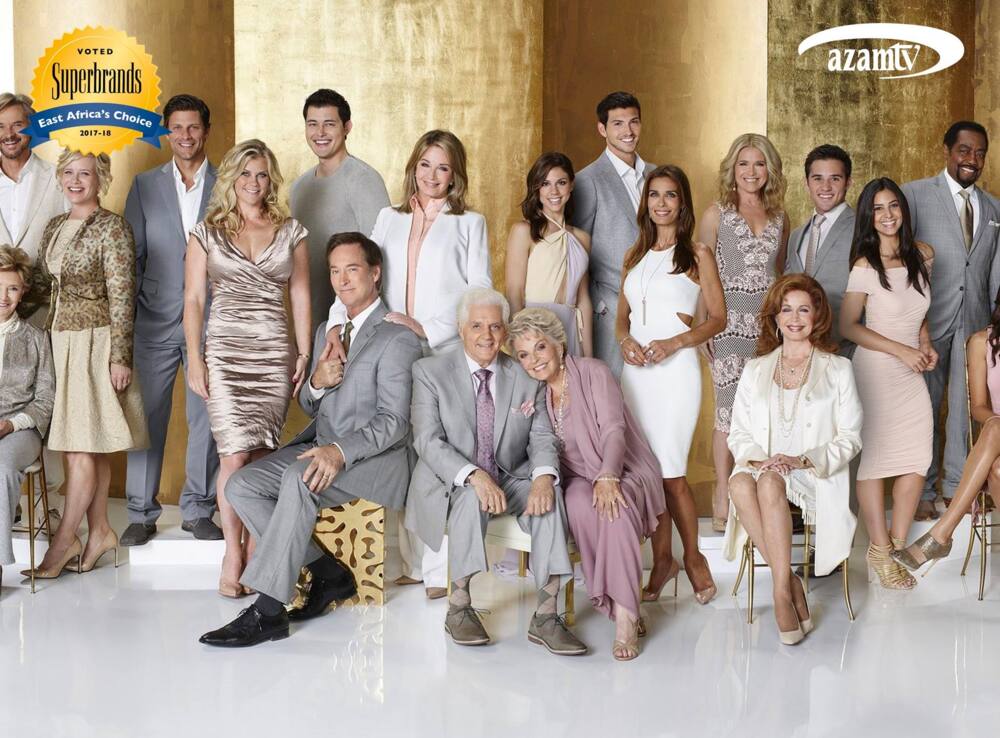 Days of Our Lives (also referred to as Days or D.O.O.L.) has been on the air since November 1965 and is still continuing. In South Africa, it used to air on SABC but it moved to e.TV recently. Keep reading the article to see when to catch it. The latest Days of Our Lives teasers for the month of July 2020 are here. Read on!
Days of Our Lives July 2020 teasers
Here is what to expect in the episodes coming your way.
Episode 13095 (209) – Wednesday, July 1st, 2020
Deimos saves Nicole's life but makes a mistake in the process. Hope is forced to accompany Deimos on the return to Salem as Eric and Nicole get away and get onto the airplane. While in Salem, Brandy loses consciousness and begins to fade away very quickly.
Episode 13096 (210) – Thursday, July 2nd, 2020
Chad catches a ride with Sonny because his airplane was still not fully functional. Gabi points the finger at the amulet as Sonny informs Victor that Deimos is in police custody. He seeks Victor's support in his mission to become the Chief Executive Officer (C.E.O) of Titan.
Kayla informs Joey that Jade was the one that ruined the situation between him and Alyssa. Tripp convinces Jade that Kayla is not going to be present for much longer and in control of everything Joey does. Victor and Marlena share a moment in the hospital chapel over how they are both concerned about Brady.
Episode 13097 (211) – Friday, July 3rd, 2020
Eli, Lani, J.J., Gabi, Chad, Paul, and Sonny end up on an island. They go to sleep for the night and prepare for survival while hoping somebody saves them. Hope and Deimos go back to Salem as Ciara informs Claire and Theo that she is going to leave the town.
Episode 13098 (212) – Monday, July 6th, 2020
Eric and Nicole put on disguises and return to Salem. John is unhappy about the do-not-resuscitate (D.N.R.) orders on Brady's room door and tells Justin to make his way to the hospital. Chloe finds Eric while Jennifer stalls Valerie as Nicole takes Holly to the side of Brady's bed. Deimos gets out on bail, and Abe warns him against disappearing.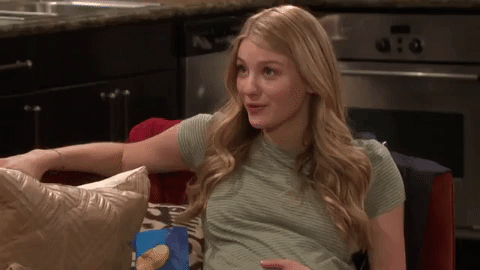 Episode 13099 (213) – Tuesday, July 7th, 2020
Nicole tearfully begs Brady to fight to survive. Jennifer is stalling Valerie as Eric is stalling Chloe. John and Marlena are praying for a miracle. Chloe leaves quietly and comes back with Rafe. Rafe has to apprehend Nicole and bring in Eric for a series of questions. Adrienne confides in Kayla regarding the fact that she is afraid of intimacy with Lucas.
Episode 13100 (214) – Wednesday, July 8th, 2020
Chad and Gabi get into a heated argument after she discovers that he was dishonest about doing away with the amulet. Abigail is saddened upon learning that USCIS is making her share her living space with Dario.
Marlena and John express happiness over the fact that Brady's health has improved while Chloe does not take Marlena's words seriously. J.J. and Lani go on a picnic on the island but are shocked to find the remains of a human being.
Episode 13101 (215) – Thursday, July 9th, 2020
While they are still stranded on the island, Eli assists Gabi in accepting the way she feels about Chad. Eli begins feeling the symptoms of illness. Rafe and Hope go and see Victor when they hear about Sonny's crashed airplane. They are curious about whether or not Deimos had a part in it. Claire is sad that her social media fan base is steadily decreasing.
Episode 13102 (216) – Friday, July 10th, 2020
Gabi and Chad are kissing but get interrupted by Lani and J.J. Abigail asks if Raines can investigate Dario's shady background and later finally informs Jennifer that she has intentions to marry Dario. Andre tells Kate about the missing airplane and suspects that Andre is glad about this.
READ ALSO: The Queen Teasers: July 2020
Episode 13103 (217) – Monday, July 13th, 2020
The people stranded on the island fly into panic mode when it hits them that Eric is nowhere to be found. Gabi is hit and loses consciousness when they split up to look for him. Dario and Abigail go to the police station to learn if there have been any more developments in the case of the missing airplane. The ISA calls John back to his mission, and he has to leave as soon as possible. This makes Marlena feel sad.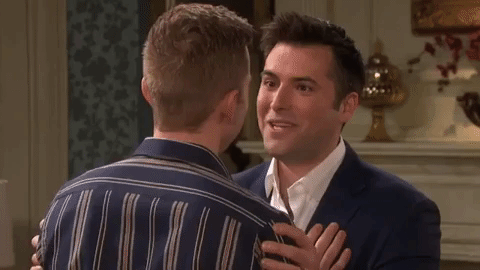 Episode 13104 (218) – Tuesday, July 14th, 2020
Chad, Eli, and J.J go to look for Paul as Sonny and Lani lag back to look after Gabi and her injuries. Jade shows Claire the clip of her and Theo. Abe finally informs Valerie that Lani and Eli were on J.J.'s airplane which crashed. Elsewhere, Justin informs Adrienne that Sonny's plane is nowhere to be found.
Episode 13105 (219) – Wednesday, July 15th, 2020
Kayla confides in Steve regarding how frustrated she is that Jade does not want to get over Joey, and he tells her to remain calm. Tripp confines the plan he has to make Kayla pay for Ava's death. Brady supports Nicole before she goes to get sentenced and requests that Eric take her to court when the day comes because he is going to be unable.
Days of Our Lives teasers July 2020
The twists and turns continue coming throughout the second half of the month.
Episode 13106 (220) – Thursday, July 16th, 2020
Nicole requests that Chloe is not too tough with Holly, but Justin draws her back before she can press hard enough. Claire deletes the sex video in what she thinks is the only copy available as Andre and Kate become married to each other. Justin finds out about this and is angered.
Episode 13107 (221) – Friday, July 17th, 2020
Chad and Gabi take a moment from looking for Paul to discuss their future. Sonny decides to search for Paul by himself and is happy to finally locate him. Claire is shocked to discover that a copy of the sex tape of her and Theo still exists on his computer around the same time that Hope and Abe find it for themselves.
Steve attempts to calm Adrienne, who is stressed about Sonny going missing. He tells her that he has information on the slippery Chief Executive Officer (C.E.O.) that is trying to get away with her paper.
READ ALSO: The River Teasers on Mzansi Magic: July 2020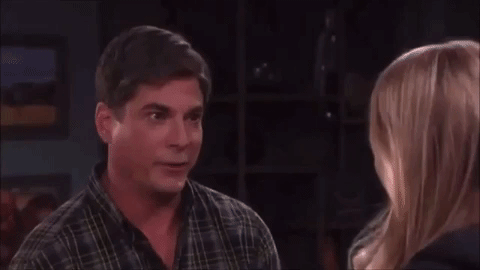 Episode 13108 (222) – Monday, July 20th, 2020
J.J. and Chad manage to stop Paul before he can cause any more damage to Sonny as Lani tells Eli that she does not know the situation between her and J.J. Steve finds out that Anjelica is seeking payback against Adrienne as Joey convinces Jade to admit that she had a hand in the sex tape.
Episode 13109 (223) – Tuesday, July 21st, 2020
Chad and Gabi consider the possibility that they might be stranded on the island for the rest of their lives. Nicole comes back from the hospital with Brady, but she misses Holly very much. Dario offers to go away with Abigail to the Dominican Republic when she files for divorce.
Episode 13110 (224) – Wednesday, July 22nd, 2020
Steve offers his support to Justin and Adrienne who are stressed that Sonny is nowhere to be found. Tripp follows Kayla and gets her to trust him while forming a plot to frame Kayla. Paul convinces Eli to agree to something intense, and Sonny is determined to put an end to it.
Marlena and John get to the island and save the people that were stranded there. Just before leaving, Gabi and Chad bury the amulet but are unaware that Sonny is watching them. Is he going to get it from the ground and keep trying?
Episode 13111 (225) – Thursday, July 23rd, 2020
Nicole is still stressed over being unable to raise Holly while Jennifer finds the letters that Eric sent to Nicole. Deimos taunts Rafe and Hope over having avoided consequences from the charges brought against him. Steve gets into a confrontation with Tripp and Jade over the surprise they are planning for Kayla.
Episode 13112 (226) – Friday, July 24th, 2020
Chloe goes to the doorstep of Brady and Nicole, surprising them. Rafe drops Arianna off, and Gabi makes him understand that they want to be with each other. Abigail is surprised to see Gabi and Chad together.
Hope is working on Deimos' drug case as well as looking into Dario's dark activities. Deimos tells his henchman about his plot to take the amulet away from Sonny.
Episode 13113 (227) – Monday, July 27th, 2020
Gabi and Chad are shocked when they hear the news that Andre and Kate have become married. Victor is happy to learn that Sonny has returned. He gives over his power but warns that there might be some hard choices to make in the future.
Theo plans to have a conversation with Claire to discuss what happened as Lani tells Eli to give his mother a telephone call. He later reunites with her.
Episode 13114 (228) – Tuesday, July 28th, 2020
Brady and Nicole spend quality family time with Holly and share positive words about coming days. When Paul is getting out of the hospital, John informs him that he will be going away from Salem for an assignment. Deimos has a meeting with his henchman and they go over the plot to steal the cursed amulet that Sonny has. The henchman hands him Halo 2.0.
Episode 13115 (229) – Wednesday, July 29th, 2020
Eric and Nicole are forced to co-operate with each other. Claire holds a grudge against Jade over the sex tape while Tripp seizes the chance to take Kayla down. Jade wishes that Tripp is successful. Anjelica informs Adrienne and Jennifer that she is calling in the loan they borrowed for the Spectator.
Episode 13116 (230) – Thursday, July 30th, 2020
The residents of Salem come together at the Martin family's house to celebrate the castaways' rescue from the Greek island. They also use this occasion to raise awareness for the Horton Center. Paul finds out, to his shock, that Sonny brought the cursed amulet back from the island.
J.J. and Lani are present at the gathering with Rafe and Hope. They talk about Halo and Deimos. Paul sees Deimos and follows him, but Deimos handles him and goes on to watch everybody present at the gathering.
Episode 13117 (231) – Friday, July 31st, 2020
The plot Deimos had in store hits everybody present at the gathering. Gabi searches for Chad as Sonny looks for Paul. Lani and J.J. get into an argument before J.J shares an intimate moment with Gabi. Rafe asks Hope a big question and Victor has a bad dream that Sonny has landed in trouble. Maggie comes in to comfort him.
READ ALSO: Doodsondes Teasers: July 2020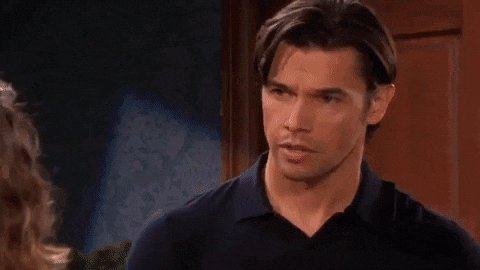 What happens to the characters this season?
A lot happens to the Days of Our Lives characters this season, especially the ones discussed below:
Sonny – he gets stranded on the Greek island with Eli, Lani, J.J., Gabi, Chad, and Paul. When they are rescued, he brings the cursed amulet back with him after it was buried because he is determined to keep trying. Are his plans going to be successful?
Deimos – he continues making his evil plans this month. Apart from being directly confrontational and violent with characters such as Paul, he also has plans to take the cursed amulet away from Sonny for his own personal gain. Can anybody stop him?
Days of Our Lives latest episode
New episodes air every weekday (Monday to Friday) on e.TV from 1645hrs.
That concludes our article on Days of Our Lives teasers. Are you excited for the new episodes? Who is your favourite character? Did you find the article informative? Let us know your thoughts in the comment section below.
READ ALSO:
Skeem Saam Teasers: July 2020
Zee World Lies of the Heart full story, plot summary, cast, teasers
SABC 50/50 season 10 application requirements and important details
Source: Briefly.co.za