What will happen in Mehek in the July episodes? Zee World carries on this July with fresh episodes of Mehek soapie, and the likely turn of events has kept many in anticipation. Much drama and infightings are coming up to entertain thousands of Mehek telenovela lovers. Mehek teasers for July 2020 come with a rare dose of laughter and tears as well.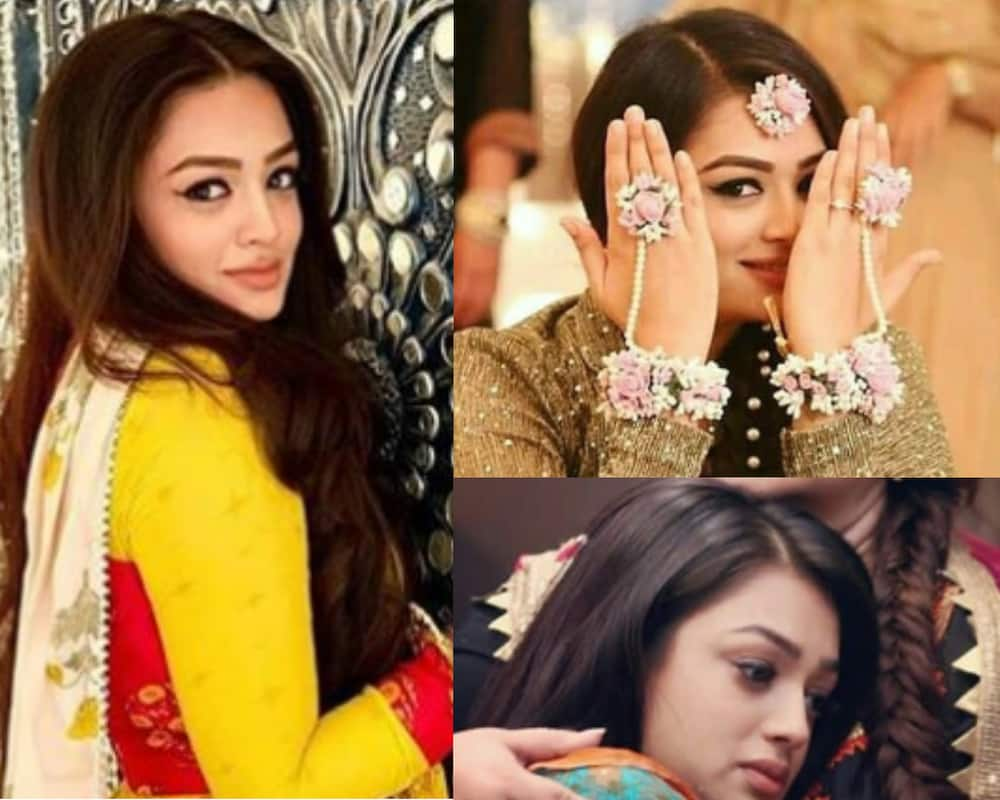 Mehek brings out mixed feelings of love and passion at their best. Moreover, the story of the main cast provokes viewers with deep emotions relating to their real-life experiences. Anyone watching Mehek as she goes about her life will indeed start appreciating any twist and turn around his or her life.
Mehek teasers July 2020
The July episodes explore different stories, among them Khanna Property documents. Mehek 2 teasers point to the fact that the main cast is ready to fight to the tooth for her position in the society. Also, she must face all the critical decisions in her life without much support.
READ ALSO: Mehek full story, plot summary, cast, teasers
Mehek 2020 teasers bring out the best of every episode coming up on your favorite soapie.
Episode 66: July 1st (Wednesday)
The Khanna's and Sharma's are very optimistic. Both Norah and Leleti are determined to prevent the poisoned Eddie from dying.
Episode 67: July 2nd (Thursday)
Ajay and Nikita come up with a scheme against Shaurya and Mehek to prevent them from supplying food within the required time. Meanwhile, Seema significantly contributes to Eddie regaining his health.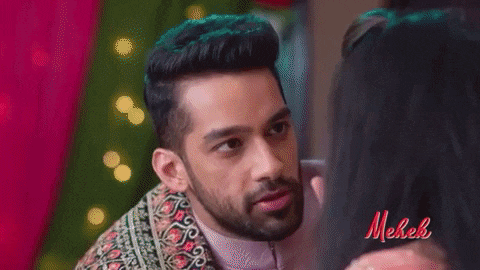 Episode 68: July 3rd (Friday)
Shaurya and Mehek save the life of an innocent man. Nikita does not succeed in her plan against the main star, and Leleti is giving Eddie some company as he recovers at home.
Episode 69: July 6th (Monday)
The troubled Mohit is the chance for Mehek and Shaurya's situation. Seema finds it hard to obtain cash from Ajay and his mother.
Episode 70: July 7th (Tuesday)
Shaurya has the best interest of both families at heart. Pammi pulls a threat on Karuna, and Eddie stands in to solve Seema's financial issues.
Episode 71: July 8th (Wednesday)
Shaurya's wellbeing troubles Mehek, and her recent behavior worries Aunt Kanta. Pammi pulls out from an inline business partnership with Leleti.
Episode 72: July 9th (Thursday)
Karuna puts the blame on Ms. Sharma for the disappearance of Shaurya. Swetlana resumes with revenge intentions. Leleti struggles beyond the odds to sustain the online business from a possible collapse. At long last, Dennis takes Priya to meet his family.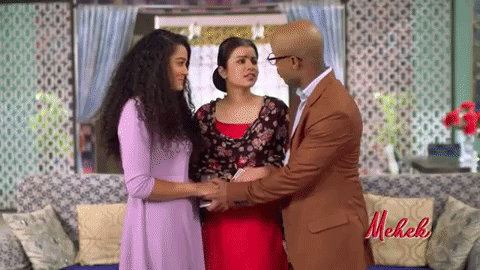 Episode 73: July 10th (Friday)
The Khanna property papers trigger a fight that Mehek is not willing to lose. Seema stands with the Gabela family in raising capital to boost their online business.
Episode 74: July 13th (Monday)
Will Mr. Karuna save Mehek and Shaurya this time as they fight for their lives? Karan is keen to find out more about the poisoning of Eddie.
Episode 75: July 14th (Tuesday)
Mehek and Shaurya miraculously win Ajay's sympathy. Seema eventually admits poisoning Eddie because she cannot defend herself anymore.
Episode 76: July 15th (Wednesday)
Will Mehek obtain the trust of Ajay on the simple belief that she saved him? Kanta and Karuna support Ms. Sharma and Shaurya's plan. Eddie assigns Karan to take Seema to their Gabela home.
Episode 77: July 16th (Thursday)
Once more, Ajay stands in to lend a helping hand to Ms. Sharma. Nikita begins tailing Shaurya and Mehek because she does not trust the whole situation. Seema tries to amend her mistakes at the Gabela house.
Episode 78: July 17th (Friday)
Ajay convinces Pammi to permit Mehek to live with them. The whole family believes in the plan that Ms. Sharma and Shaurya came up with. Sanjana is in a need that turns her to Norah and Karan for help. Dennis brings to light a tax evasion in which Sharma is involved, and the revelation lands Sharma in trouble.
Episode 79: July 20th (Monday)
Uncle Jeevan no longer associates with Mehek and Kanta. Shaurya has a week to straighten everything. Norah requests Karan to see Sanjana, and he finds out she is cancerous on her deathbed.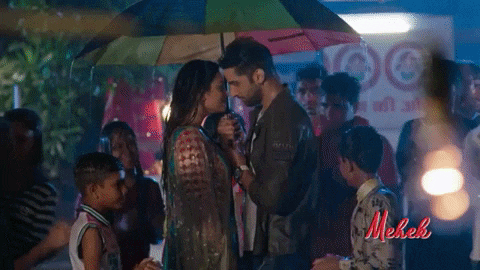 Episode 80: July 21st (Tuesday)
Ajay goes beyond expectations by asking for Mehek's hand in marriage. Nikita tries to convince everyone that Ms. Sharma is fooling Ajay, and Norah moves Sanjana to her home to offer care upon realizing that her condition is worsening.
Episode 81: July 22nd (Wednesday)
The Khanna's and Sharma's find their way into Khanna mansion. However, Nikita is out to frustrate the couple, Mehek, and Shaurya. How will Karan respond when Sanjana finally moves in? Leleti falls after an accident.
Episode 82: July 23rd (Thursday)
Shaurya conceals his identity in the presence of Nikita with the sole purpose of recovering the property documents. Unfortunately, this fails because Nikita unrolls a new plan. In another scene, Sanjana volunteers to take care of Leleti, but her intentions may not be genuine.
Episode 83: July 24th (Friday)
The infightings for the property papers heighten with no one willing to let go. Ajay finally discovers how Ms. Sharma fooled him and is not ready to take the matter lightly. Was it accidental that Sanjana burnt Leleti?
Episode 84: July 27th (Monday)
Ajay is furious with Mehek and wants to kill her. For this reason, the life of Ms. Sharma is in grave danger. Sanjana has hidden plans for Karan, and she drugs Leleti in her sleep.
Episode 85: July 28th (Tuesday)
The Sharma family is looking to have Mohit back home after conquering Ajay and his criminal associates. Sanjana is unhappy that Leleti survived the poison and is in a critical condition at the hospital.
Episode 86: July 29th (Wednesday)
This episode is full of forgiveness that results in Shaurya and his lover, Ms. Sharma, going to honeymoon for the first time. The hospital discharges Leleti for home recovery. Karan talks to Dennis about his past addiction to drugs.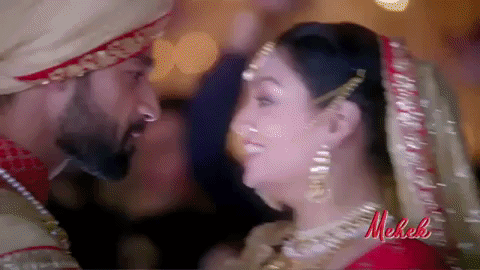 Episode 87: July 30th (Thursday)
This episode shows how Shaurya encounters another misfortune because he is not complete. Dennis is skeptical that Sanjana is suffering from cancer and dying from the disease. He confronts Sanjana for tricking Karan to fall back into his drug addiction past.
Episode 88: July 31st (Friday)
What is the end of Mehek? In this last episode of the month, Shaurya is still troubled for losing Ms. Sharma. Karuna moves in to comfort him and get him out of the broken vows. Norah is happy that Karan is about to leave the drug rehabilitation center.
What happens to the characters this season?
Mehek and Shaurya face a plot by Ajay to prevent them from delivering food on time. They both protect the life of an innocent man, and both depend on troubled Mohit as a solution. They also get sympathy from Ajay, but Nikita does not trust them, so she follows them and is keen to frustrate them. In the third last episode of the month, the couple goes for a honeymoon.
Mehek
Nikita's scheme against Mehek fails. Ms. Sharma is worried about Shauryas welfare, but in the following episodes, Karuna condemns her for Shaurya going missing. She fights with all she has for the Khanna property, and Ajay helps her to the extent of convincing Pammi to allow her to stay with them. She finds herself trapped when Ajay asks her to marry him. When Ajay learns how Mehek has fooled him, he plans to kill her.
Shaurya
He tricks Nikita so as to recover the documents of the Khanna property. As a result of broken bonds, Shaurya becomes vulnerable to misfortunes, and in the last episode this month, Shaurya gets troubled for having lost his lover.
READ ALSO: Gomora Teasers: July 2020
Mehek July teasers 2020 come with an exciting storyline. These new episodes bring in more drama into the soapie. There is every reason to believe that Mehek July 2020 will leave the soapie lovers entertained, so make sure you catch the full episodes every weekday at 5:00 p.m.
READ ALSO:
Doodsondes Teasers: July 2020
Zee world Zara's Nikah teasers: June 2020
Days of Our Lives teasers: July 2020
Made for Each Other teasers: July 2020
Bittersoet 2 teasers: July 2020
Source: Briefly.co.za