The long-awaited July 2020 Geet teasers are here. You can know the fate of your favourite characters in Geet. This Indian soapie is compelling, as it intrigues with a storyline that does not disappoint. Get to know what to expect in the July 2020 episodes.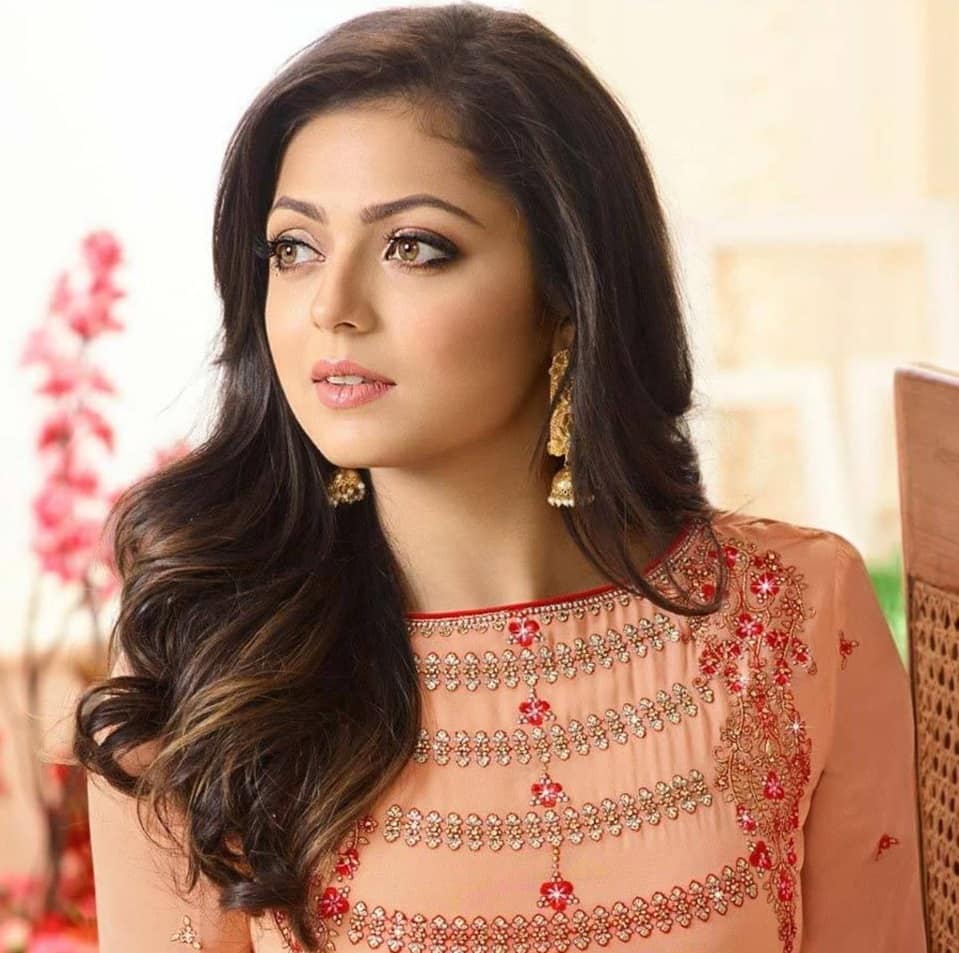 Geet is the story of family, love, and betrayal that keeps the audience on its toes. The drama captures the life of a girl who tries to pen out her own life the best way she knows but somehow encounters challenges in the name of two brothers. Follow this captivating drama as it unfolds on your screen.
July 2020 Geet teasers
If you are wondering what will happen with the Geet Starlife cast, here is what to expect in July.
Wednesday, 1st July 2020
Maan is a busy man this night as he has to get street food in the middle of the night after Geet gets a sudden craving. He then rushes for an emergency meeting with the union at Panchkula. Later on, while in the office, he receives a call from Geet only for her to find workers screaming at him. While on her way to inform Dadimaa, she slips and falls. Dadimaa and Dev take her to the hospital for a checkup.
Thursday, 2nd July 2020
Geet is in severe condition and requires an operation, but Maan is unaware of what is happening. Dev makes several attempts to tell Maan about his wife's health but does not succeed. Dev later manages to inform Maan, who immediately travels to Delhi to see the girl. Will his family survive?
The worst happens because she loses her baby and is completely inconsolable. She feels guilty for losing the baby and asks Maan to forgive her. She is finally discharged from the hospital, and Maan takes her home. How will the family cope with this tragedy?
Friday, 3rd July 2020
Geet is still grieving about her loss, and Dadimaa is on her side. Maan and Dev try to comfort her, but she remains distressed. Dadimaa advises Maan to go to work to relieve his mind off stress. Maan decides to remove the baby's toys from the nursery to help his wife move on from her loss. Dev does not like the idea and tries to stop him.
Geet visits her husband at work as she delivers his lunch to his office during which she gets some work done. Meanwhile, Sangram learns that Anvesha is in love with someone. How will this news affect Sangram?
Saturday, 4th July 2020
Geet finally learns that her husband moved the baby's things from the nursery after finding it empty. She is mad at him, but he calms her down by offering an apology. Meanwhile, Sangram wants to separate Anvesha and Arjun. He unveils the plan to Nitya.
Maan and Geet are invited to an orphanage event, but only Geet and Dev attend it. Sangram is jealous and approaches Anvesha to befriend her? What are his plans?
Sunday, 5th July 2020
The friendship between Anvesha and Sangram does not go unnoticed by Arjun. It is a bad day for Maan as he gets upset with Geet attending the orphanage function with Dev. He is also angry with Dev for losing a project, and he berates him.
Geet gets annoyed after Dev organizes a surprise party for her and Maan at the farmhouse. She does not trust Dev and thinks he is up to something. They all wait for Maan to make it to the farmhouse.
Monday, 6th July 2020
Maan arrives and leaves as soon as he sees his wife and a brother together. Arjun is jealous of Anvesha and Sangram. Sangram tries to force himself on Anvesha after taking her out for dinner. What will happen after this?
Arjun rescues Anvesha from the hands of Sangram, and Dev gets to know about it. But instead of arresting Sangram, they arrest Anvesha and Arjun. Arjun is mad at Dev for ruining Naintaara's life. Dev takes it upon himself to tell Arjun the truth. Holi is around the corner, and Geets starts making preparations.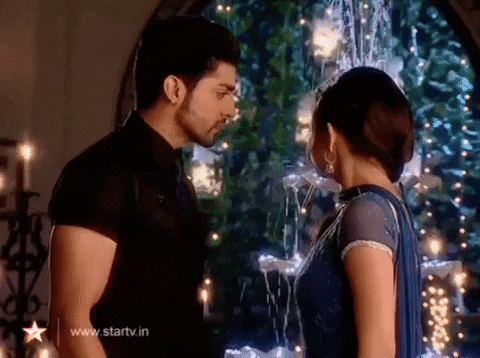 Tuesday, 7th July 2020
Geet is slowly recovering from the loss of her baby and acknowledges Maan's love and help during that period. He does not participate in Holi and wants to know why his wife forgave his brother. While Arjun and Anvesha get back together, Arjun feels guilty after knowing Naintara's truth.
Things get heated, and Maan slaps Dev after seeing him with his wife. He is so hurt that he ends up saying some regrettable things to his wife.
Wednesday, 8th July 2020
The loving couple separates when Geet leaves her husband's home. Dev consoles Maan by assuring him of his wife's love. Even though they are talking, he is yet to forgive his brother.
Geet leaves for Amristar, where she meets a woman at the Golden Temple. The two go together in a bus that stops at a dhaba. Her husband also happens to be in the dhaba, although none knows the whereabouts of the other.
READ ALSO: Zee World Age Is Just a Number: cast, full story, plot summary
Thursday, 9th July 2020
Maan and Geet do not meet at the dhaba, and Maan returns home. His love continues to travel with the lady, and this time takes a religious tour. Dev is not happy about Anvesha and Arjun's love.
Dev is remorseful for being the source of conflict between his brother and his wife. Geet is spotted, and her whereabouts are revealed to Dadimaa, who, in turn, informs Maan. Maan leaves to bring his wife back home.
Friday, 10th July 2020
Geets gets upset after Pammi asks about her baby. It seems she does not know she lost her baby. Maan gets a chance to apologize to his love on the radio and meets Tej on his way to Amritsar.
Dadimaa tells Tej about the two lovebirds' fight and thinks that Geet was asked to leave her house. Maan knows where his wife is staying.
Saturday, 11th July 2020
Beeji tells Geet that Tej has met Dadimaa. The family is supportive of her and is mad at her husband. As Maan is looking for his elusive wife, we see Adi leaving to look for the lovebirds in Amritsar. Things turn sour at Tej's house as Adi is beaten up by Lucky. Maan gets lucky and sees his love in the car when Pammi and Geet go to the market. He decides to follow her to a bangle store.
Sunday, 12th July
Geet refuses to go home even after Maan apologizes. He tells her he is ready to face any punishment that is meted out. She does not tell her family about the meeting with her husband, but Tej is suspicious. He learns that she went alone somewhere during the market visit and is determined to know where.
Monday, 13th July 2020
Tej's family needs a driver, and Maan is determined to get the job. He decides to wear a turban to disguise himself, goes to Tej's house and introduces himself as Balwant Singh. He immediately gets the job. He is to Geet but is yet to reveal his identity to her.
Tuesday, 14th July 2020
His wife is smart, and her suspicion grows as she realizes the new driver is trying to avoid her. On one occasion, Maan surprises her by climbing a window. When she sees him, she panics, but Maan holds her before she falls. Tej and Jugnu wonder why the driver is holding Geet, but Jugnu later realizes the driver looks familiar.
Wednesday, 15th July 2020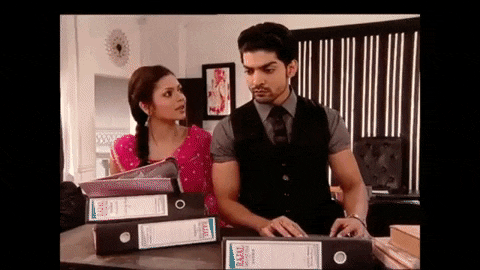 Maan's plan falls apart after he is caught by Geet while removing his turban. She has decided to sneak to his room but instead finds her husband. He asks his wife to go back home with him, but she does not want to.
Although he is being mistreated by Tej, Maan is determined to finish his mission. Meanwhile, Dev calls to talk to his brother at Tej's house.
Thursday, 16th July 2020
Maan and Geet are almost caught in Lucky's room as they are hiding. Lucky shouts for help, thinking he has a thief in his room. Tej runs to his room, and together they search for the thief. Lucky is beaten up by Balwant, who says he thought Lucky was the thief. Meanwhile, Darjee has arrived, and Geet is worried that he might know Balwant is Maan.
Friday, 17th July 2020
Maan is careful not to show his face as he picks up Darjee from the bus stop. Darjee learns about Geet and Maan's disagreement. Dev meets a girl that follows him, thinking that he is an eve-teaser.
Dev reaches Amritsar and calls his brother, who says he should not go to Tej's house. He opts to go to Beeji's house together with the girl.
Saturday, 18th July 2020
The family is surprised that Maan is not in the house. Dev advises his brother to stop hiding and show himself to his inlaws, but he declines. Daarji tells Geet that she must treat Beeji as her mother and also obey her.
Balwant saves the grace of Beeji's family by fighting in a wrestling match on their behalf. Dev is mistaken for Maan by Nandini, and Once Tej learns about it, he goes in search of Maan in Amritsar.
Sunday, 19th July 2020
Balwant has earned his honour after the match and is informed by Beeji that he is part of the family. Beeji learns that Maan is in the town.
Monday, 20th July 2020
Maan writes a letter for Geet that leaves her emotional. Dev is spotted by Nandini, who soon informs Tej and Beeji about the hotel he is staying in. Tej wants to find Dev.
The family starts looking for Geet after Pammi informs them that she is not in her room. Meanwhile, Geet is thinking about whether to go with her husband after reading his letter.
Tuesday, 21st July 2020
Geet and Maan get back together, and soon after, Lucky informs them of some shocking news. Beeji's family seems to think Dev is Maan. However, Geet and Maan decide not to reveal the secret as of yet.
Wednesday, 22nd July 2020
Maan, Dev, and Geet hatch a plan to keep the family from finding out about Maan. Dev and Geet inform the family they will take a month to clear any misunderstanding. Maan's identity is almost revealed as Tej tries to enter her room.
Geet and Balwant are caught hugging by Jugnu, who promptly forgets about the incident once he meets with Nandini. On second thought, Tej and Beeji decide to check Geet's room, but they do not find anything.
Thursday, 23rd July 2020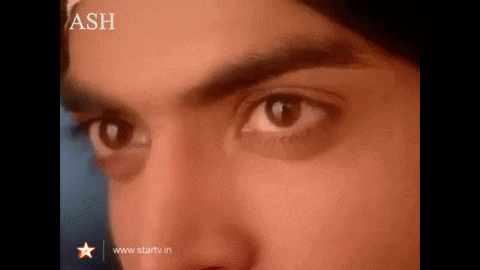 Dev helps out Maan and Geet by being in her room. Jugnu gets suspicious when he hears Geet talking to someone in her room. Jugnu follows someone who has got out of the room but catches Dev. He later goes to Geet's room and finds Maan's handkerchief.
READ ALSO: Kulfi the Singing Star teasers: July 2020
Friday, 24th July 2020
Maan helps Dev clean up the storeroom after directions from Tej. The family prepares for Karva Chauth, and Geet challenges Maan to feed her first. He expects to require a special gift from her if he wins her challenge. Nandini receives a significant blow after Dev falls on her while he is decorating the house.
Saturday, 25th July 2020
Geet makes up excuses not to be fed by Dev. Nandini has informed everyone that husbands should feed their wives. Pammi can see that Geet is missing her husband on Karva Chauth. Meanwhile, a visitor from the Maan's family arrives at Beeji's house.
Sunday, 26th July 2020
Tej and Pammi seem to be growing apart, and Geet and Maan are working hard to unite them. A work assignment from Tej prevents Maan from accepting the challenge of feeding his wife. Maan finally manages to feed her and is happy his plan is slowly working out. Tej wants to boycott Karva Chauth to go out with Balwant against the wishes of Beeji.
Monday, 27th July 2020
Maan and Geet spend some time together as they eavesdrop on Lucky's conversation with his girlfriend. On Karva Chauth celebrations, Geet breaks her fast. Dev begins to notice Nandini's looks and prefers to stay close to her.
Tuesday, 28th July 2020
Geet is worried that Maan wants to have a baby with her. He also tells her it is time to feed him as her family watches. Dev and Nandini are captured by attackers and locked in a room. The abduction happens as Geet, Maan, and Nandini hurry to meet Nandini's prospective husband.
Wednesday, 29th July 2020
Tej and family are informed of the abduction of Dev and Nandini by the police. Geet and Maan go looking for Dev and Nandini. The two meet with Dev and Nandini through the jungle Maan is carrying Geet to guide her. Nandini is surprised to see Balwant with Geet.
Nandini tells her family that she does not want to marry someone she does not know after being informed that a boy was coming to see her. Maan wonders why Dev is acting strange around Nandini.
Thursday, 30th July 2020
Dev tries to sabotage Nandini and Daman's union. Meanwhile, Geet knows that Dev is in love with Nandini but does not inform her husband. Dev finally reveals to his brother about his feelings for Nandini but refuses their help. Nandini is, however, not settled in her marriage and is conflicted about whether to stay or leave.
Friday, 31st July 2020
Maan helps Dev return to Delhi by revealing who he is. Jugnu takes a photo of Balwant and Geet, hugging each other. Tej can be heard screaming. But no one knows why he is so distressed.
Maan's identity is finally revealed when Nandini sees a wedding picture of Geet and Balwant. She is mad at Geet for keeping this secret. The three culprits ask her not to divulge the secret, but someone already knows. Geet teasers for August 2020 will reveal more.
READ ALSO: Gomora Teasers: July 2020
Geet
Geet is shattered after losing her baby. She and Dev get close, and this causes Maan to retaliate by slapping Dev. He then tells her something that is shattering, and she leaves his house. She goes to her family in Amritsar and lives in Tej's house. Meanwhile, her husband finds her after being tipped off of her whereabouts by a friend. She realizes that she still loves him even after disguising himself as a driver in Tej's house. She accepts Maan back after he writes her an emotional letter.
Maan
Maan is supportive of his wife during her pregnancy and after losing her baby. He has anger issues when he discovers that she spends a lot of time with Dev. His outburst to his wife leads her to leave his house to an unknown location.
A tip from a friend helps him find her in Amritsar, where her family resides. His decision to disguise himself as Tej's driver to follow her there bears fruit. He is reunited with his wife after successfully wooing her through his creative methods.
As we can tell from Geet teasers July teasers, the story of this couple has various intriguing twists that will keep you glued to your television. You can watch Geet full episodes every day on Starlife.
READ ALSO:
Lies of the Heart teasers: August 2020
Made for Each Other teasers: July 2020
This is Fate 2 Teasers: July 2020
Source: Briefly News