Family Affairs teasers: July 2020
The July 2020 Family Affairs teasers give a brief overview of what fans can expect in the coming month. What are the latest twists in Family Affairs? There was a lot already going on from the June 2020 episodes in which Raghav slapped Shivam for fooling around, and then he was advised by Shanti and Kaushalya to find a government job. Will he follow their advice?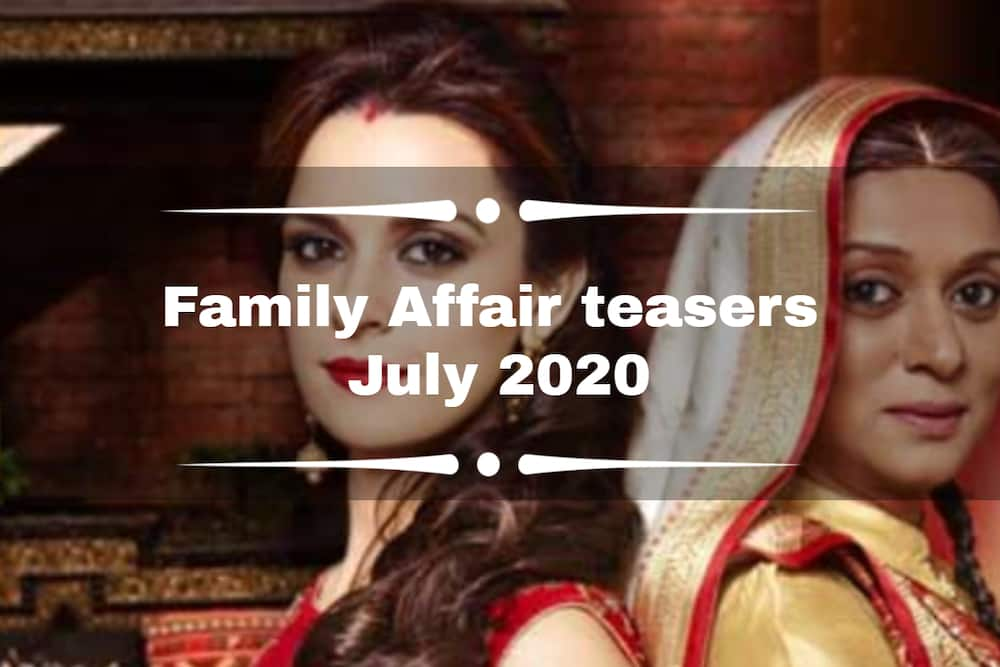 In the coming episodes of Family Affairs, the auction of Shanti Sadan is on. Sarla wastes no time making her bid. Shivam and Riya are yet to reach there and are afraid it might be over before their arrival. To know the outcome of the auction, tune in on Star Life in July.
What to expect from Family Affairs in July
What happens after Shivam is humiliated by being slapped in front of Riya? Will Raghav apologize? Will Shivam get the government job?
Wednesday, July 2020:
Episode 435
Kaushalya is not happy about how Raghav slapped Shivam in front of Riya and confronts him. On the other hand, Riya has assured Kaushalya that Shivam will indeed get a government job. While all this is happening, Raghav and Shanti decide to leave for Haridwar.
Episode 436
Tension ensues upon Sarla, insinuating that Riya is keen on replacing Shanti in her absence. Later on, Sarla decides to keep the money for herself instead of paying the bills she is supposed to.
Thursday 2 July 2020:
Episode 437
Riya curiously stumbles upon Pari and Sarla as they try to find something in Shanti's room while she is away. Sarla then finds herself in a confrontation with Nimmi, who has refused to give her money. Kaushalya is having money problems, and due to the limited resources, it has become impossible to manage the house.
Episode 438
Shivam gets the job and gives the first salary to Kaushalya. Sarla hatches a plan to keep Shanti Sadan away from Nirmala. Riya and Nimmi escort Kaushalya to an engagement ceremony, but Pari and Sarla plan to get Kaushalya into trouble.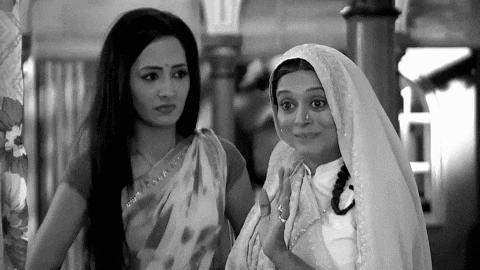 Friday 3 July 2020:
Episode 439
Kaushalya has Sarla's permission to attend her friend's wedding as Nirmala comes to Shanti Sadan. Sarla's mischievous wedding gift is discovered by Preeti, Nimmi, and Riya.
Episode 440
Nimmi and Riya are on a mission to replace the plastic ring. Preeti has no choice but to tell Pari what they have discovered. On the other hand, Nirmala desperately wants Ashok back.
Saturday 4 July 2020:
Episode 441
Rani has to help Riya take Amit and Pari with her. Rani engineers a new idea.
Episode 442
Pari has been blackmailed by Riya to prepare Pinky for the engagement party. Shivam is offered a bribe to be the coach, but he does not take it.
READ ALSO: Skeem Saam Teasers: April 2020
Sunday 5 July 2020:
Episode 443
Kaushalya's belongings are stolen by Sarla, who also hides Shivam's offer letter. Pari, on the other hand, instructs Preeti to use Nandu's closeness to Nimmi as an excuse for divorce.
Episode 444
Rani has control over Pari's room and intends to keep it for Amit and herself. Just a day later, the Shrivastavs are given a notice that their house is about to be auctioned if they fail to pay tax soon.
Monday 6 July 2020:
Episode 445
Sarla hides the tax notice papers after hearing Nimmi and Riya's conversation. Riya and Nimmi are preoccupied with coming up with ways of getting the money to pay tax, and it is Sarla who offers to lend them money.
Episode 446
It is Shivam and Riya who stop the auction of the house. Riya gives in to Kaushalya's insistence and agrees to pawn her jewellery. Shivam is then robbed of his money by a stranger.
Tuesday 7 July 2020:
Episode 447
Shivam obliges Riya's request and apologizes to the government officials. The officer closes Shanti's room, and Sarla informs Amit about Shanti's auction.
Episode 448
Shivam is arrested for an assault on a former boss. Shanti is suspicious of Riya not being truthful. Shivam is yet to be bailed out, but who will come to his rescue?
Wednesday 8 July 2020:
Episode 449
Shivam has upset many people, including Riya and Kaushalya. Sharma takes a bribe from Sarla to stop the auction and then Riya exposes Sharma. Shanti and Raghav are shocked upon learning about the auction of Shanti Sadan.
Episode 450
Riya tells Shanti about her getting permission to organize a birthday party. Sarla learns that Preeti knows her secret, and Shanti asks a favour from Riya.
Thursday 9 July 2020:
Episode 451
Shanti is notified by an officer from the IT department that her house will be up for auction the next day. Shivam is involved in a brawl for which he gets arrested.
Episode 452
Shivam is bailed out by Riya. Sarla lies to Shanti that her jewellery has been stolen, and Shanti wants to sell Riya's jewellery.
Friday 10 July 2020:
Episode 453
Shanti has asked everyone to go to the temple to raise money. Riya and Kaushalya come back bearing good news for Shanti.
Episode 454
Shanti has no choice but to mortgage the house. Amit restrains Sarla to a chair with a rope and escapes with the money after which he is reported to the police.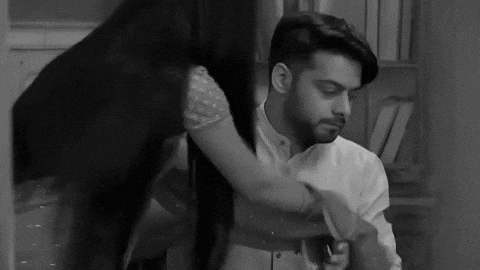 Saturday 11 July 2020:
Episode 455
Shanti is handcuffed by the police. Shivam is yet again aggressive, this time with a customer who was late paying money. Sarla and Amit disguise their appearances before going to the auction.
Episode 456
The Shanti Sadan auction is underway, and Sarla makes her bid. Shivam and Riya are yet to arrive, and it is getting late.
READ ALSO: Vierspel Vuurspel Teasers: July 2020
Sunday 12 July 2020:
Episode 457
Rani and Amit reveal the secret about Nirmala's house to stop Sarla from casting them out. Shanti makes an effort to remove Riya and Shivam from jail. In their absence, Sarla tries to throw Nirmala out of the house.
Episode 458
Kaushalya cannot stand Shivam's temper anymore and wants Riya to do something about it. Sarla lies to Shanti and says that Ashok mistreats her and that Nirmala is his relative. Shanti then hits Ashok.
Monday 13 July 2020:
Episode 459
Shanti gets wind of Nirmala and Ashok's marriage. On the other hand, the world is crushing in front of her as Ashok divorces Sarla.
Episode 460
Sarla is now on her own with so many problems after Shanti breaks ties with her. Kaushalya learns from Riya that Ashok was forced to marry Nirmala. Shanti loses her consciousness.
Tuesday 14 July 2020:
Episode 461
The Shrivastavs learn that Shanti had a heart attack. Nirmala has taken total control of the household.
Episode 462
The Shrivastavs are in panic mode and look for Shivam as Shanti's condition continues to get worse. As time goes by, Kaushalya blocks Sarla from getting into the house and tells Raghav the truth.
Wednesday 15 July 2020:
Episode 463
Raghav is not ready to let Sarla into the house after she comes clean about her misdeeds. Things are getting out of hand as the Shrivastavs learn from the doctor that Shanti is dead.
Episode 464
The Shrivastavs are in mourning. Raghav is very traumatized, and Riya tries to bring him back to reality. He utters what he thought would be his very last words to Shanti. There is a new twist as Shanti comes back to life.
Thursday 16 July 2020:
Episode 465
Shanti is not ready to forgive Sarla and continues to deny her entry to the house. After a long time, Riya gets mischievous with Shivam. Shanti gives strict conditions to be fulfilled before Sarla can be allowed back into the house.
Episode 466
Sarla is the new theft victim as Rajinder and Bansi steal from her house. Sarla points fingers to Nirmala as the one who stole their money. Nirmala wants to be paid by Sarla to leave Ashok. Shivam's temper rises as Shanti tries to urge him to get a government job.
Friday 17 July 2020:
Episode 467
Sarla wants Shanti to provide the money to pay off Nirmala. Shanti declines and Sarla vows never to return to Shanti Sadan. Sarla informs Ashok that Raghav's job is at stake.
Episode 468
Sarla cannot allow Ashok to reveal her misdeeds to Raghav. Ashok asks for Riya's intervention to save Raghav's job, but Raghav is not happy about how Ashok has become involved in his matters.
Saturday 18 July 2020:
Episode 469
Riya, Nimmi, Ashok, and the union head of the railway station to have a meeting. They are protesting about the misuse of authority and want justice for Raghav.
Episode 470
Raghav has many people on his side, including Sarla despite the accusations. There is no other option for the head of the railway station other than reinstating Raghav. Ashok is also given his canteen back. The only thing remaining is for Shanti to forgive Sarla.
Sunday 19 July 2020:
Episode 471
Nirmala is about to be thrown out of Sarla's house. Kaushalya has shown his appreciation for Nimmi and Riya for saving Raghav's job. Kaushalya wants to buy Raghav a gift but will Shanti give him money?
READ ALSO: Rhythm City Teasers: July 2020
Episode 472
Riya, Shivam, Nimmi, and Nandu enter into a golgappa eating competition, but Preeti will not let them have fun. Shivam and Riya naughtily dress up like Kaushalya and Raghav. On the other hand, Sarla and Nirmala are looking for ways to get rid of each other.
Monday 20 July 2020:
Episode 473
Kaushalya is in high spirits when Raghav brings him a gift. Rija has been prepared by Shivam for the puja in the house. Sarla stumbles upon a new fact about Nirmala.
Episode 474
Sarla has an appointment with Nirmala's lawyer, and she brings along her goons to persuade him into stopping the divorce. Shanti is worried about the future and is yet to find a suitable person to hand over the authority of the house.
Tuesday 21 July 2020:
Episode 475
Nimmi has a dream that she is the one with authority to control the house. Preeti attempt to burn Riya's wedding scarf and gets scolded for it. This leads to a very heated argument by the two.
Episode 476
Riya has been entrusted by Shanti to be the new mistress of Shanti Sadan. However, as soon as Riya leaves for work, Kaushalya is informed by Shanti that she is the only one who can replace her.
Wednesday 22 July 2020:
Episode 477
Preeti does not want Lucky to find out the truth about Nandu. Sarla has also discovered that Shanti intends to make Kaushalya the successor, and a confrontation ensues about the same.
Episode 478
Sarla makes it clear to Kaushalya that she will never allow her into Shanti Sadan. Shanti has brought this mess on herself, and now she is in a dilemma as to whom to hand over Shanti Sadan responsibilities to.
Thursday 23 July 2020:
Episode 479
Sarla's future appears to be bleak as foreseen by both Sarla and Shanti. Sarla is not happy about Shanti not trusting her, and she becomes vindictive. In another scene, Shivam is confronting Riya about her secret.
Episode 480
Riya and Kaushalya have discovered that Shanti is not at home. They then set out to bring Sarla to the house. Pari comes up with a plan to destroy Shanti Sadan, and Sarla is yet to find a way to get rid of Nirmala.
Friday 24 July 2020:
Episode 481
A government official wants to see proof that Sarla and Ashok's divorce application was cancelled. Sarla is about to lose her home as Shanti, Riya, and Kaushalya go to the house to take over.
Episode 482
Shanti makes it clear that she wants Kaushalya as the household head. Sarla is curious about seeing Pari with a man, and upon confronting her, she learns a disturbing secret about Preeti.
Saturday 25 July 2020:
Episode 483
Shanti has a disturbing nightmare and is comforted by Kaushalya and Riya. Nimmi wants Sarla to accompany her to attend a ritual, but Sarla is not willing to go. Instead, she seems to be on a mission to destroy Shanti Sadan.
Episode 484
Finally, Nirmala is in hot soup after being caught by Ashok red-handed. During the puja, Shanti remembers her nightmare. At this moment, Sarla arrives and takes full advantage of the situation.
Sunday 26 July 2020:
Episode 485
Shanti is in a deep conversation with Riya and Kaushalya and Nimmi eavesdrop to know what it is about. Riya has been given tasks to do by Shanti. Nirmala has a plan to make Rani and Sarla turn against each other.
READ ALSO: Bittersoet 2 teasers: July 2020
Episode 486
Shanti gives Riya orders, but Kaushalya cannot have any of it and is thrown into a tantrum. Riya has come up with some good plans for Nirmala. The only thing remaining is for Amit to reveal the truth.
Monday 27 July 2020:
Episode 487
Nimmi and Riya convince Kaushalya to keep Pari and Preeti away from one another. Riya has not forgotten about her plan to get rid of Nirmala. Kaushalya and Nimmi have sought for the help of Shivam but will he oblige?
Episode 488
Nandu and Nimmi are secretly followed by Preeti and Pari. Riya and Shivam have combined their forces, but there is no telling what their plan for Nirmala and Ashok will be. Lucky is then shocked by Preeti's demand.
Tuesday 28 July 2020:
Episode 489
Nirmala falls badly, and Shivam has to take her to the clinic for treatment. While Riya is away, Sarla uses the opportunity to turn the family against her.
Episode 490
Riya makes up a lie about the clinic when Nirmala asks and then cuts Shanti's call. When the truth comes out, Riya faces the wrath of Nirmala. On the other hand, Pari comes up with a plan and wants Preeti to implement it.
Wednesday 29 July 2020:
Episode 491
Riya is looking for any flimsy excuse she can come up with to tell Kaushalya and Shanti. She goes to the extent of disguising herself as a man to gain Nirmala's trust. Things are not as great for Kaushalya as Sarla makes her regret her life.
Episode 492
The whirlwind of lies continues as both Shivam and Riya disguise themselves to make a fool out of Nirmala. Nimmi asks Preeti to stop getting close to Pari. Riya makes up another lie about the stolen money, and Shivam is forced to cover for her lies. Nirmala is looking for Ashok, and a little commotion ensues.
Thursday 30 July 2020:
Episode 493
Nirmala is addressed as Chamanlal by Shivam who wants her to meet him outside. At the same time, Nandu comes to learn from Nimmi that the earrings are missing. Nandu breaks her Karva Chauth fast as Preeti pretends that she has fainted.
Episode 494
Nimmi almost falls but is saved by Nandu, and then Preeti accuses her of having feelings for him. Nimmi gets very upset and has to be calmed down by Nandu. Shanti gives Riya a beautiful silver ring, and Sarla sets her eyes on it.
Friday 31 July 2020:
Episode 495
Nimmi and Kaushalya come up with a conspiracy meant to stop Riya from achieving her dreams. Kaushalya then influences Shanti to give Riya an ultimatum. Will she obey?
Episode 496
Not all people are happy about Ashok and Sarla cancelling their divorce, and Nirmala is one of those who are bitter. Riya wants Nimmi to help her throw Nirmala out of Sarla's house.
What is the way forward for Shanti and Ashok?
Shanti is shocked after learning about Ashok and Nirmala's marriage and then divorce in quick succession. Shanti is forced to break ties with Sarla. Shanti then gets a heart attack and is later declared dead by the doctor. However, while she is being mourned, Shanti comes back to life and is now confronted with the dilemma of having to pick her successor.
Ashok has had some struggles in the recent past. He has filed for a divorce with Sarla and marries Nirmala. However, he changes his mind and cancels the divorce with Sarla.
The Family Affairs teasers are just but a tip of the iceberg of what to expect from the show this coming month. A lot is going on in this soapie in July 2020 with new twists, feuds, mind games, and controversies. It is a contest that can only be won by the strongest of families.
READ ALSO:
Gomora Teasers: July 2020
The River Season 3: Teasers - July 2020
Scandal! Teasers: June 2020
Source: Briefly.co.za