Scandal! Teasers: July 2020
Do you ever watch a show and at the end of it stop to take a sigh of relief? If this has not happened to you, then you are missing out on so much. If you would like to have this experience, you ought to check out the events in Scandal! Teasers for July 2020.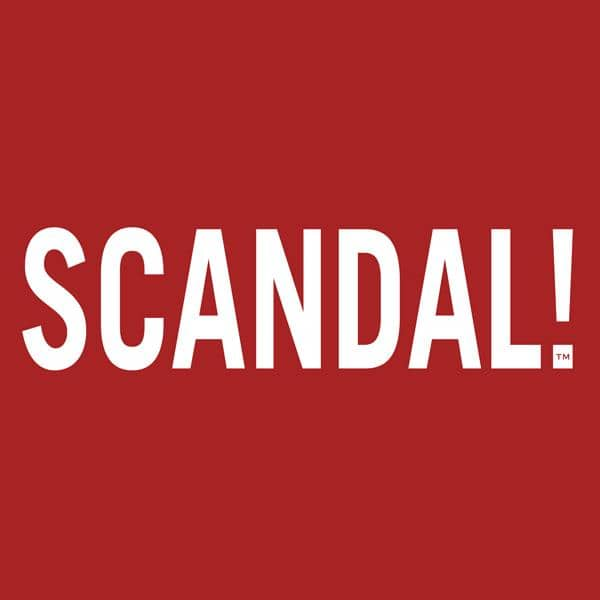 If you have been a fan of Scandal!, you can attest that the most recent episodes have been out of your expectations. What has been happening to your favourite cast members must have left you with a couple of questions on what you should expect in the oncoming episodes. However, you can feed your curiosity by checking out these Scandal! Teasers for July 2020.
Scandal! teasers for July 2020
These are some of the snippets of what you should anticipate in the next episodes of the show.
Episode 3596 - Wednesday, 1st of July 2020
Neo and Lerumo receive some shocking news, and Gloria is so overwhelmed by her frustrations that she lashes out on a loved one. Xolile is under so much pressure that she opens up about what she is going through.
Episode 3597 - Thursday, 2nd of July 2020
Tebello goes through the consequences of his actions, and the warning that Romeo issues to the villains leaves them confused and unsure about their next move. The new representative of the NFH is chosen.
Episode 3598 - Friday, 3rd of July 2020
Neo finds out the truth about what transpired in Tabello's school, and Romeo finds something to console himself. Meanwhile, Phindile settles for a surprising deed to express how grateful she is.
Episode 3599 - Monday, 6th of July 2020
The lack of evidence lands Tabello in trouble, and Chumani gathers the courage to take the next step. Rorisang is willing to do everything to get answers.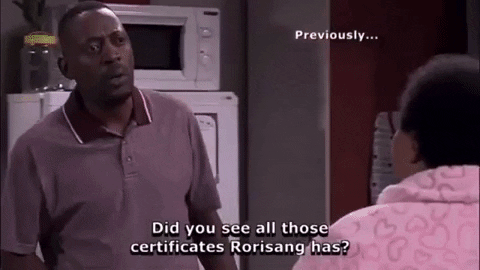 Episode 3600 - Tuesday, 7th of July 2020
Lerumo lands into trouble with an overzealous official, and Chumani keeps his sisters in the dark regarding some sensitive information. A staffer at Safe n Clean resorts to seeking revenge.
Episode 3601 - Wednesday, 8th of July 2020
Tebello realises that he has a true friend that he can rely on, and Boniswa is under so much pressure that he has to beg for intervention. Rorisang continues to be more suspicious about everything that is happening around her.
Episode 3602 - Thursday, 9th of July 2020
Tebello's fate is unveiled to him, and Xolile finally knows the fears that her mother has regarding the future. Gloria sees something that leaves her shaken.
Episode 3603 - Friday, 10th of July 2020
Tebello opens up about some sensitive details, and Romeo realises that several meetings have been going on without his consent; therefore, he demands an explanation. The Ngemas are not impressed by what Omphile has been up to.
READ ALSO: Days of Our Lives teasers: July 2020
Episode 3604 - Monday, 13th of July 2020
Tebello makes a step that leaves most of the members of his school in shock, and Romeo eavesdrops a conversation and hears some sensitive information. Rorisang's anger escalates, and it makes Gloria more suspicious.
Episode 3605 - Tuesday, 14th of July 2020
Lerumo starts to worry about Tebello's well being, and Boniswa opens up about a sensitive matter to Xolile. Rorisang puts herself in danger when she decides to do something unusual.
Episode 3606 - Wednesday, 15th of July 2020
Lerumo finds out what happened to Tebello and it makes him so furious, and Chumani realises that he was being misled. Phindile is not aware that someone in the house is planning a payback.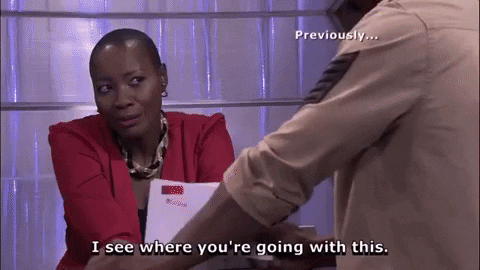 Episode 3607 - Thursday, 16th of July 2020
Lerumo is battling his emotions and whether he should be angry or not, and Chumani discovers something about his mother, which leaves him shocked. Phindile realises that her life can be in danger.
Episode 3608 - Friday, 17th of July 2020
Caiphus and Rorisang come through for one another, and Chumani finds a solution for everything that he is going through. Meanwhile, Dintle battles her lack of enthusiasm.
Episode 3609 - Monday, 20th of July 2020
Gloria is forced to take a stand when things get out of hand at her place of work, and Chumani and Romeo agree on something, although they seem to be planning something sinister. On the flip side, Dintle is in a good mood because of the new appointment.
Episode 3610 - Tuesday, 21 July 2020
Rorisang finds herself at crossroads on whether or not she should do something, and Chumani does something that is against what he stands for. Dintle manages to acquire a thing that she has been eyeing, although it comes with a prize.
Episode 3611 - Wednesday, 22 July 2020
Rorisang is forced to seek help from an old foe, and Boniswa makes a discovery that leaves him in shock.
Episode 3612 - Thursday, 23 July 2020
Chumani manages to take care of the mess that he created, and Dintle is frustrated and thinks that her job is not worth it. Meanwhile, Phindile gets a tip about something, although she realises that she could be wrong about everything.
READ ALSO: Zee world Zara's Nikah teasers: June 2020
Episode 3613 - Friday, 24 July 2020
A prominent person from Phindile's past unexpectedly shows up, and Dintle does everything within her capacity to prove a point. In the meantime, Romeo does some spying and unveils a shocking secret.
Episode 3614 - Monday, 27 July 2020
Phindile battles with the demons from her past and Romeo is afraid that Chumani's situation might get out of hand. Dintle is in good spirits, and everyone is happy for her.
Episode 3615 - Tuesday, 28 July 2020
Phindile realises that good things have been happening to her, and Chumani inflicts pain on his prisoner. On the flip side, Dintle battles the consequences of her actions.
Episode 3616 - Wednesday, 29 July 2020
Someone from Phindile's past raises her hopes, and Boniswa is forced to make a very sensitive confession. Dintle finds it difficult for her to achieve her dreams.
Episode 3617 - Thursday, 30 July 2020
Phindile receives an unexpected call, and the caller seems to be on a mission. A building unexpectedly collapses, and Dintle's efforts do not seem to be working in her favour.
Episode 3618 - Friday 31 July 2020
Phindile goes through an experience that nearly tarnishes her reputation, and Romeo believes that he caused the problems that he is facing. Dintle comes up with a plan to harm one of her colleagues. Will the plan yield fruits?
Chumani
Chumani finds out the details of a sensitive matter, although he chooses to hide his information from his sisters. Later, he finds out some incriminating information about his mother, and it leaves him in awe. Will he confront her about it or inform his sisters about his discovery?
Dintle
Dintle gets a new job, and at first, she is excited about it. However, she gets involved in an incident that makes her question whether the appointment is worth it. She also starts to see how difficult it is for her to achieve her goals; hence, she plots an attack on one of her colleagues. Will it work in her favour or will it cause more harm to her?
Scandal! Teasers for July 2020 must have left you with a series of questions on what Dintle's fate will be. If you wish to find out more details, make sure to tune in to eTv from Mondays to Fridays at 7:30 pm.
READ ALSO:
Iron Rose 2 Teasers: July 2020
Lies of the Heart teasers: August 2020
Made for Each Other teasers: July 2020
Source: Briefly News