Lebo Morake bio: Age, children, spouse, career, The Lion King, movies, profile, net worth
Lebohang "Lebo M" Morake is a composer from South Africa who is most known for arranging and performing music for Disney's Lion King movies. Lebo Morake will forever be grateful to the German film composer and music producer Hans Zimmer for recommending him for the job. He is partly the reason why The Lion King movie became so successful due to its African touch.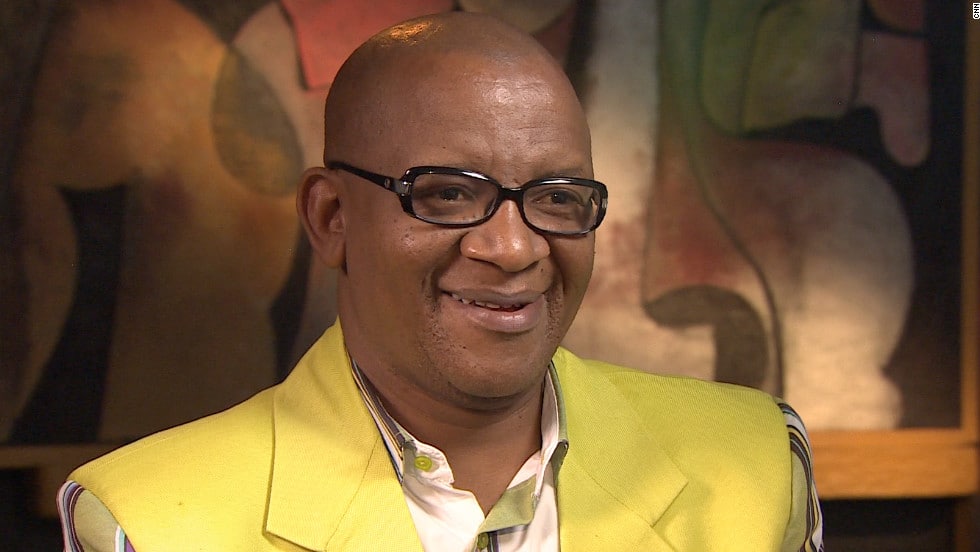 When Lebo Morake was being hired to perform music for The Lion King movie, he never could have imagined that it would turn to be such a big success. Disney had so much belief in him that they hired him to form and conduct the African choir singing for the film. He was so good at it and was rewarded for his contribution. His voice is the first to be heard at the very beginning of the film, and that song has become a famous chant synonymous with the film's image.
Lebo Morake profile summary
Full name: Lebohang Morake
Nickname: Lebo M
Date of birth: 20th May, 1964
Place of birth: Johannesburg, South Africa
Lebo Morake age: 56 years old
Birth sign: Taurus
Occupation: Music composer and performer
Lebohang Morake Instagram: thereallebo m
Lebo Morake biography
Lebo Morake was born on 20th May 1964 in South Africa during the apartheid era. As a child, Lebo found out that he was gifted with a natural musical talent. He left school aged nine and started performing at local night clubs.
At the age of 13, he became the youngest singer to ever perform at the Pelican Club in Soweto. A local US ambassador recognized his talent and arranged for him to apply to the Duke Ellington School of music in Washington, DC. He was greatly influenced by Nelson Mandela to work hard in the slums and later in Los Angeles doing a variety of jobs.
Morake was exiled from South Africa in 1979, but he made his return 20 years later. As a result, Morake was working onThe Lion King while in exile. He now has residences in Johannesburg and Los Angeles, where he lives with his family. He is the founder of Lebo M Foundation and Till Dawn Entertainment.
READ ALSO: Jennifer Garner bio: kids, net worth, movies, age, dating history
Children
There is not much information about the family of Lebo M, but it is believed that he has six children from different women. The last born was sired with Zoe Mthiyane, his fiancé, but they broke up before getting married.
Spouse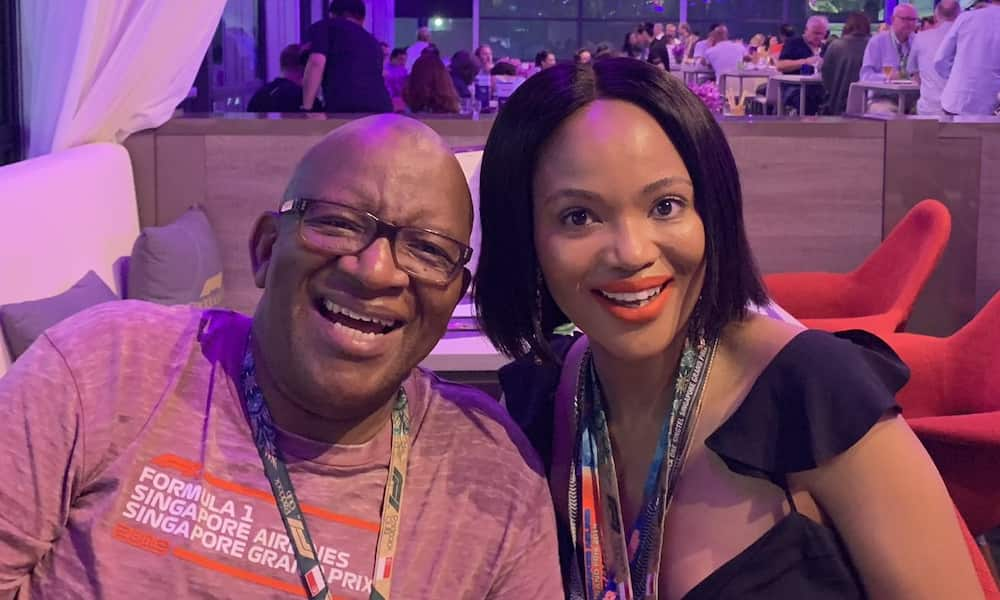 There have been at least three Lebo Morake spouses. He was once with Vivica Gibson, but it is not known how long the two separated. The two are since divorced. Morake was also married to Nandi Ndlovu from December 1992 to 2007 when they got divorced.
He then married Angela Ngani-Casara in 2008, and they got divorced in 2013. They got back together in 2016 but again divorced a year later.
READ ALSO: Kim Jayde bio: age, partner, parents, blog, AKA, Forbes, Instagram, what is her nationality?
Career
The long and industrious music career of Lebo Morake began when he was a nine-year-old boy. With a natural musical talent, Morake left school and started performing at local night clubs. His influences were soul legends such as The Commodores and Marvin Gaye.
He quickly established a name for himself, becoming the youngest singer to perform at The Pelican Club in Soweto. He was 13 when achieving this milestone. When he turned 15 years old, Morake was discovered by a local US ambassador who made arrangements for him to join the Duke Ellington School of music in Washington DC.
However, he would end up in Los Angeles, where he had to live and beg on the streets. He worked in car washes and fast food chains but never forgot about his musical ambitions. He managed to establish himself as a Hollywood-based musician after years of hard work.
The first big break for Morake came in 1987 through a South African-themed movie, Cry Freedom, which was nominated for an Academy Award. Morake was tasked with the formation of a choir to perform at the Oscars.
There was an upsurge of projects coming Morake's way in the early 1990s, but he opted to go back to South Africa after the end of apartheid keen on reuniting with his family. A little later, he returned to the United States to work with Zimmer.
While making The Lion King movie, Zimmer and Morake wrote many songs that a Disney executive saw fit to produce a second album called the Rhythm of the Pride Lands. Morake was also approached by Julie Taylor to collaborate on a Broadway adaptation of The Lion King.
The Lion King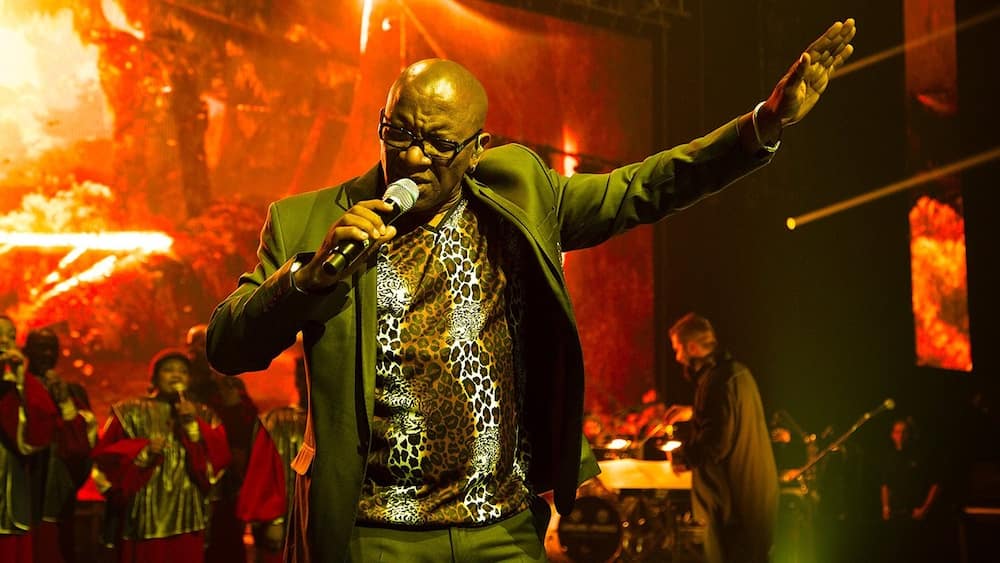 The Lion King (1994) is an American animated feature film produced by Walt Disney Feature Animation. It is the highest-grossing traditionally-animated film of all-time in North America. The plot is about a lion cub in Africa by the name Simba.
Simba has the difficult task of having to find his place in the great circle of life and has the burden of becoming the rightful king of Pride Rock. The film generated 2 Academy Awards for its achievement in music and the Golden Globe Award in the category of Best Motion Picture – Musical or Comedy.
The Lion King songs were written by composer Elton John assisted by lyricist Tim Rice, with an original score by Hans Zimmer and Lebo Morake. Lebo Morake Circle of life song was composed by Elton John.
READ ALSO: Phuthuma Nhleko bio: age, wife, businesses, profile, net worth
Movies
Lebo Morake Lion King star is not a stranger in Hollywood. The list of movies that Morake has been a part of is endless. The star has composed, arranged, and performed music for films such as:
The Lion King (soundtrack)
The Lion King II: Simba's Pride
The Lion King 1½
The Lion King (musical) - singer at One by One
The Power of One
Dinosaur
Disney's Animal Kingdom: The First Adventure
Tears of the Sun
Back on the Block
Atlantis: The Lost Empire
Listen Up: The Life of Quincy Jones
Outbreak
Congo
Born to Be Wild
Long Night's Journey Into Day
READ ALSO: Amy Kleinhans bio: age, children, husband, farm, profile
Lebo Morake net worth
It has been a long career from humble beginnings when Lebo M had nothing to his name. Today, Morake net worth is estimated to be around $1.3 million.
The Lion King is one of the most commercially successful films and opened gates for him to work on several other projects that have made him a lot of money.
Frequently asked questions
Here are the most frequently asked questions about the star:
What language does Lebo M speak?
Lebo M speaks the Zulu language, which is used in the opening verse of the circle of life in The Lion King film.
What African country did singer Lebo M come from?
The legendary Lebo M was born and raised in South Africa before moving to the United States.
How old is Lebo M?
Lebo M was born on 20th May 1964, and he is 56 years old in 2020.
Lebo Morake is a man who curved his own destiny and chased his dreams with lightning speed. At nine years old, he already knew that his future was in music, which is why he left school to start singing. Today, he is a worldwide icon, and he has used his influence to uplift fellow South Africans.
READ ALSO:
Jacqui Mofokeng bio: age, husband, Miss South Africa, profile
August Alsina bio: age, partner, siblings, parents, Jada Smith Pinkett, profile, net worth
John Travolta wife, age, children, wife death, sexuality, movies, house, net worth, profile
Source: Briefly.co.za