20 best running and gym shoes for men and women
Gym workouts are a great way to keep fit and healthy. Having the right gym shoes is as essential as ever. A good pair of workout shoes does not have to be expensive but should be able to handle the type of workout you are into.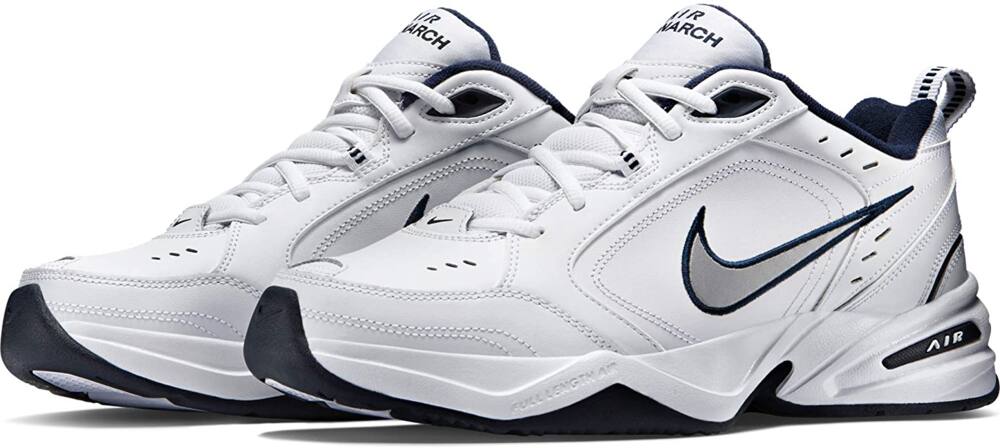 While it can be tempting to use the same pair of sneakers for all your running, walking, jogging, and going to the gym, it is ideal to have a pair of gym shoes that you use just for the gym. This is because shoes designed purposely for that are usually closer to the ground, offering more support to your muscles and joints, giving you better stability and reliable platform while lifting heavyweights.
Best running and gym shoes for men and women
Below is a list of running and gym shoes for both men and women.
Training shoes best for weight lifting
Which shoes are the best for gym? The best shoes for the gym are the following:
Nike Metcon 5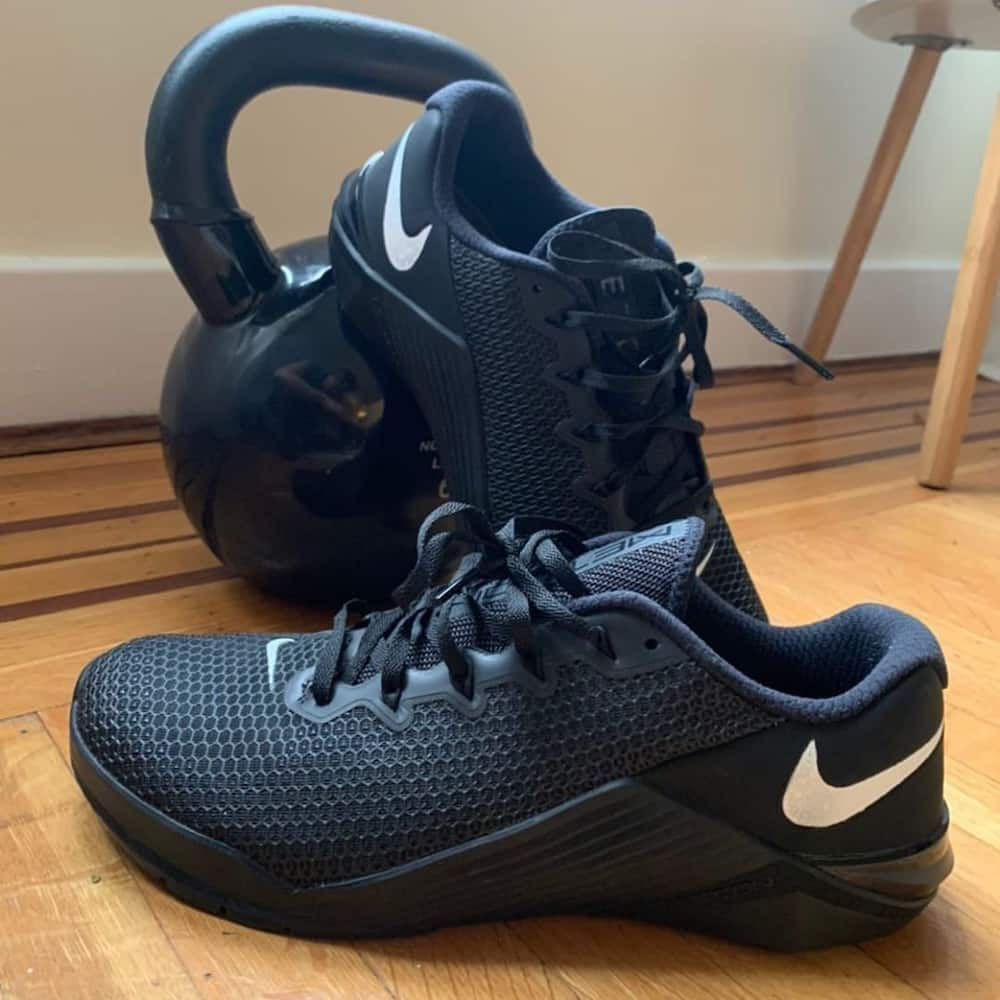 If you like supportive shoes, then Nike Metcon 5 trainers might be perfect for you. They look sleeker and more stylish than almost any other weight-training shoes on the market. They offer a sturdy grip to help you workout without slipping.
Reebok Crossfit Nano 9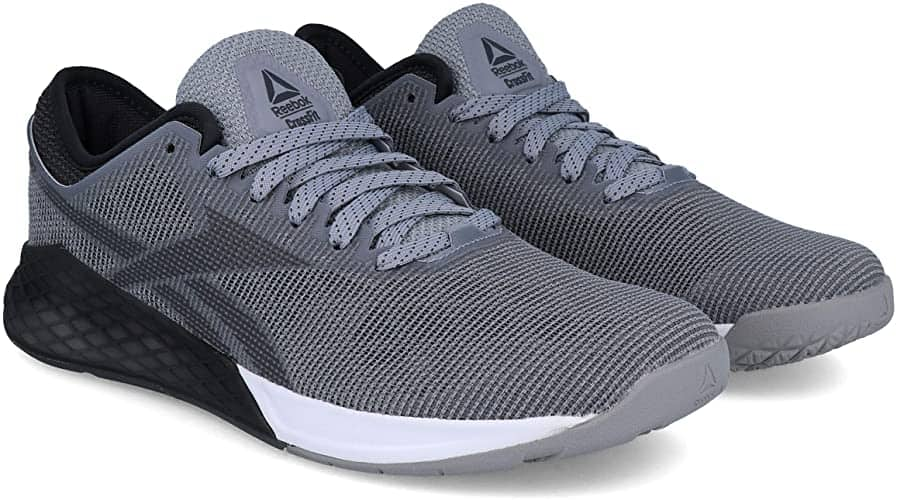 The Reebok Nano 9 range is performance-focused, with supportive, responsive details to make heavy lifts as comfortable as possible. They feature a Flexweave material that is stable, breathable, and durable. It has a wider-than-average toe box offering your feet room to breathe and enough toe spread for improved balance and a more substantial base to push off.
READ ALSO: Kind South African buys garden worker new pair of running shoes
York Athletics The Henry Mesh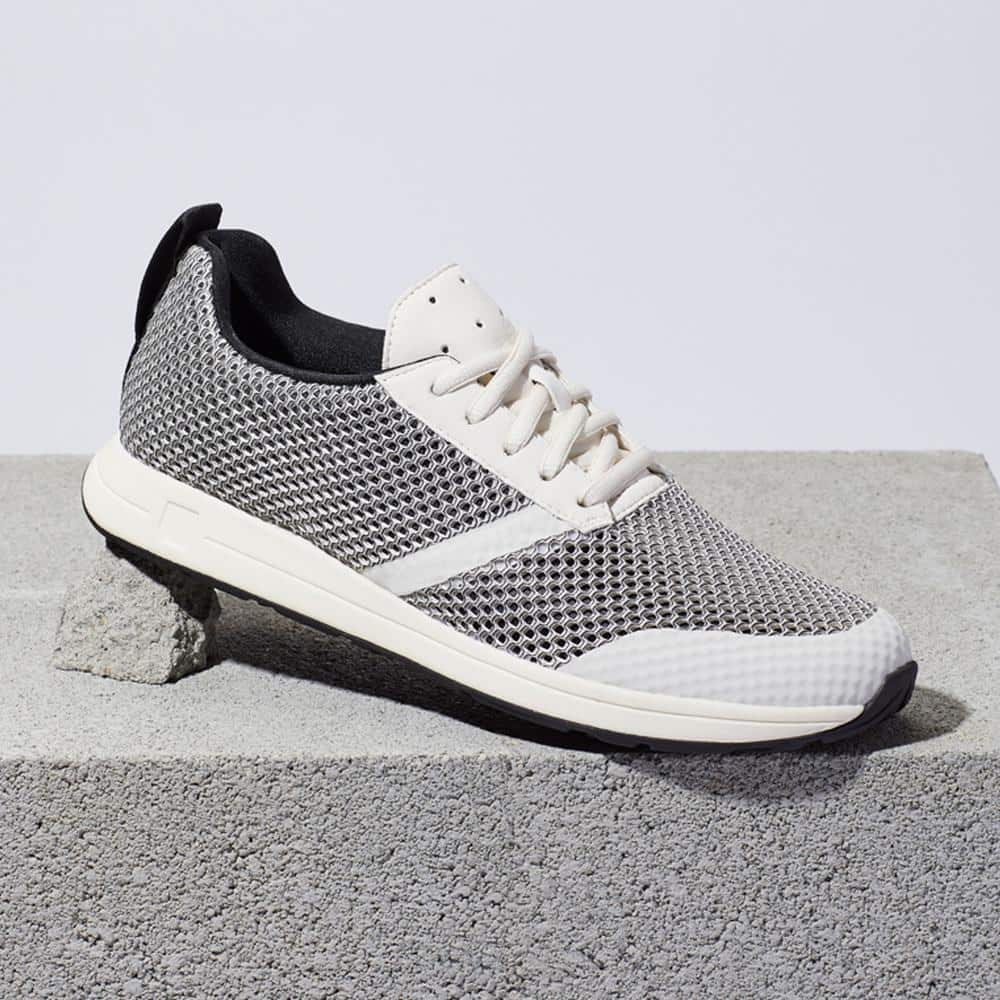 The York Athletics The Henry Mesh are fit for both men and women. They are lightweight, weighing 8.3 ounces despite having the highest offset with a 9mm drop. These trainers were initially designed for fighters. They are comfortable trainers to wear all day long.
Stay hydrated and feel comfortable while working out with these Personalised Water Bottle and Gym Towel. These workout accessories will help you feel healthy and bring you more fun. You can personalise them by adding your name. Buy the best items for your needs only for R540.
Adidas FitBounce trainers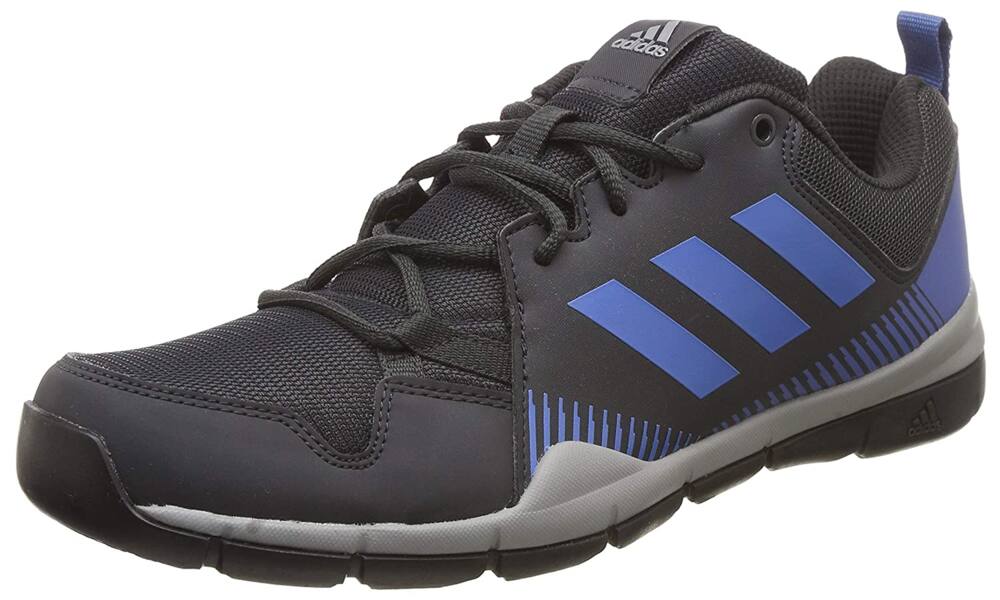 The Adidas FitBounce shoes are designed for an extreme gym workout. Their versatile design offers comfortable cushioning without compromising on stability, making your lifting days fun.
READ ALSO: Cassper Nyovest buys deserving underprivileged child athlete new shoes
Adidas Adipower Weightlifting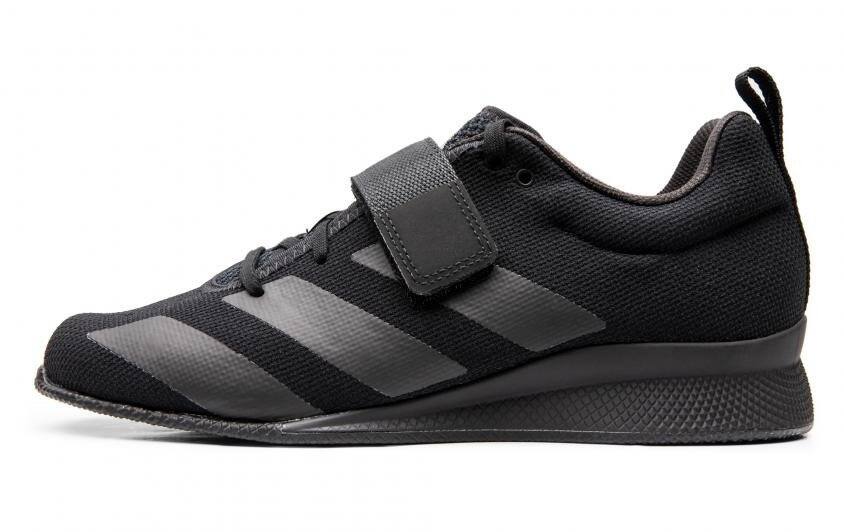 Adidas Adipower are designed with inner reinforcements and added stability to make your training fun and comfortable. They have also been crafted with a breathable upper, making you achieve your fitness goals in a comfortable way.
Altra Solstice XT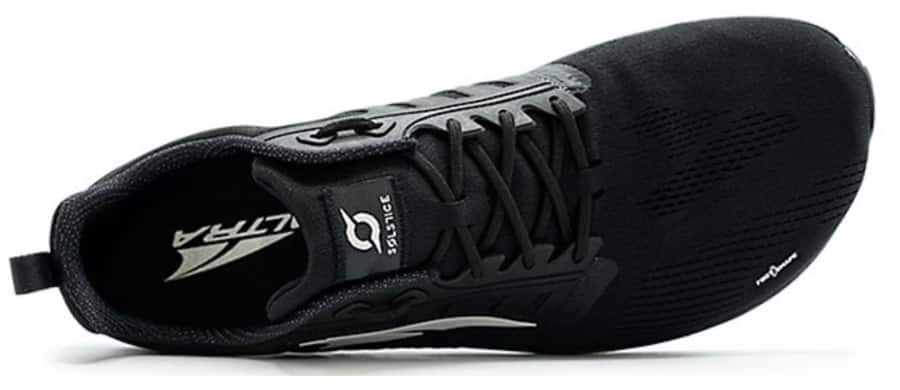 The Altra Solstice XT cross trainers are built to enable you to tackle compound lifts and cardio routines with equal aplomb. The dual-purpose sneakers are durable and stable thanks to a foot-friendly toe box and full rubber outsole.
Under Armour TriBase Reign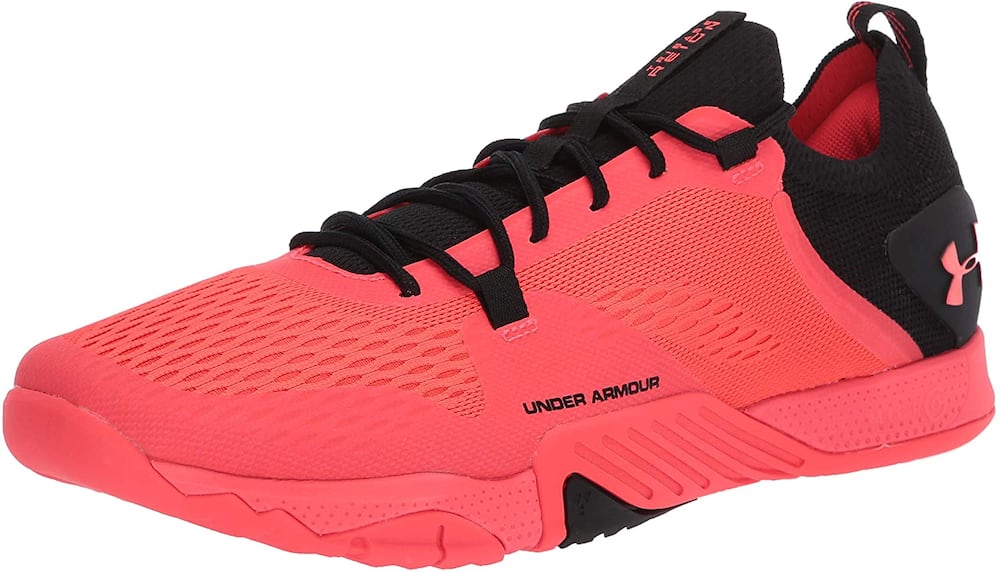 The Under Armour TriBase Reign features a full rubber outsole that wraps around the edge of the shoe to offer you grip during rope climbs. However, these shoes are not recommended on the treadmill even for short sprints.
Nike Revolution 4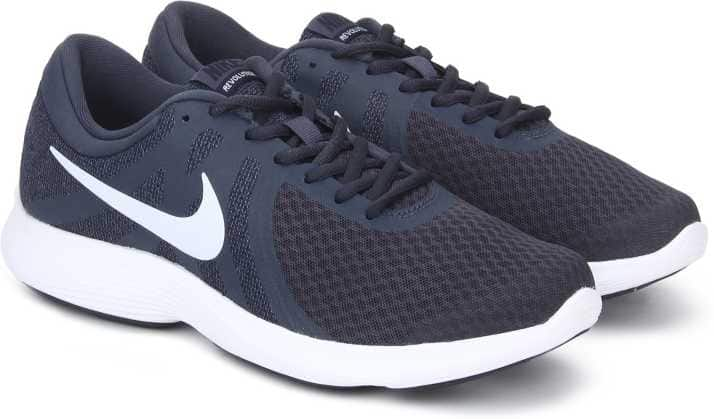 Nike Revolution 4 uses athletic wear making experience to create a lightweight but secure fit that is breathable and comfortable. It features a light breathable mesh upper that uses underlays to offer structure and support.
Puma Tazon 6 FM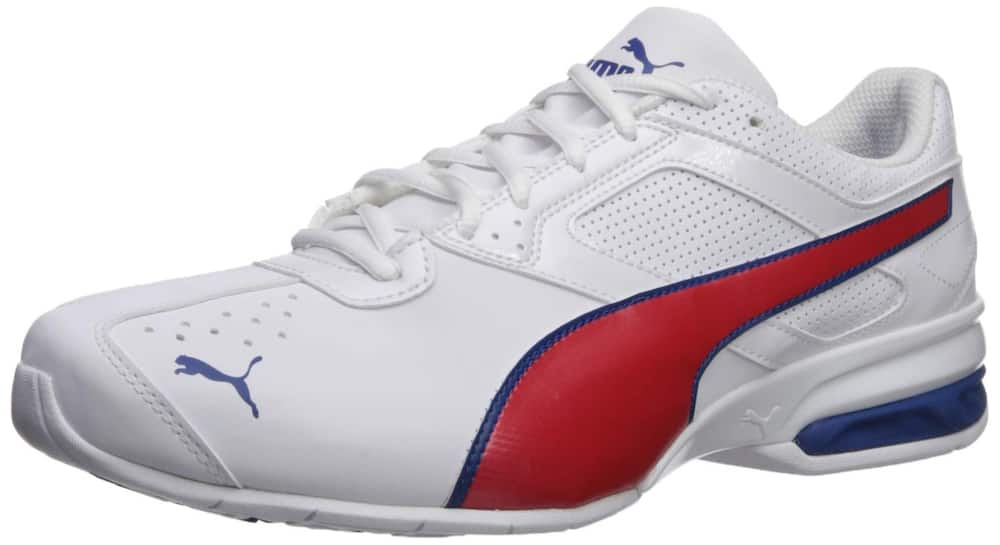 Puma Tazon 6 FM features a robust design for those with flat feet who require midfoot stabilization or best for beginners who want a stable platform. The sock liner will offer a great deal of comfort and optimal fit.
New Balance 608v4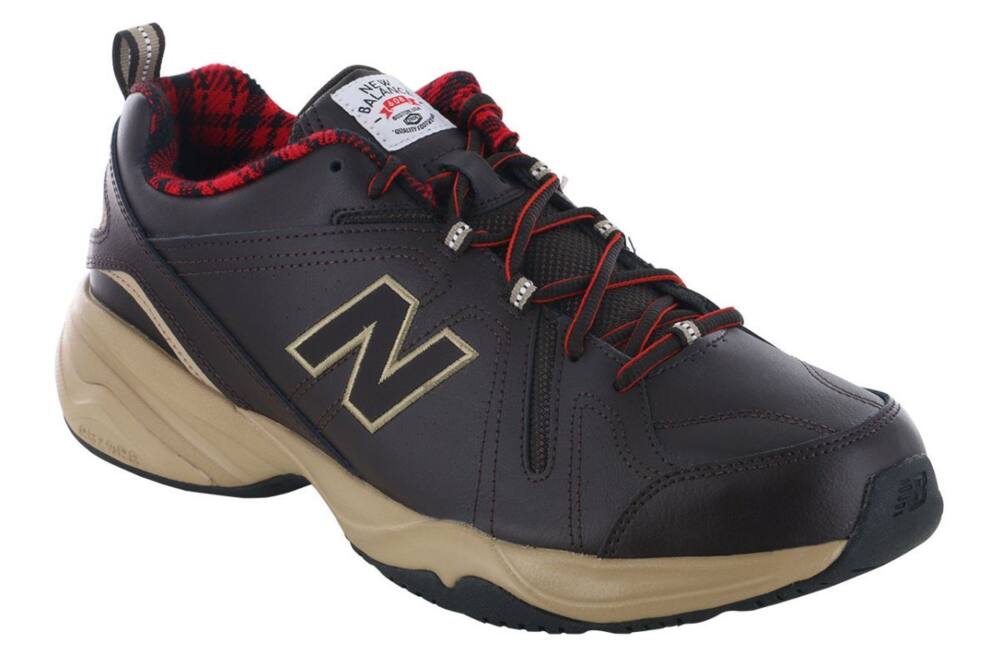 The New Balance 608v4 are flexible and can take a beating on a treadmill, in an aerobic class and the weight room. It is an extremely breathable and comfortable pair of gym shoes with a well-compressed midsole that leaves your body well worked out. It comes with an added padding ideal for those with high arches, ankle issues, or swelling.
TESLA Knit Pattern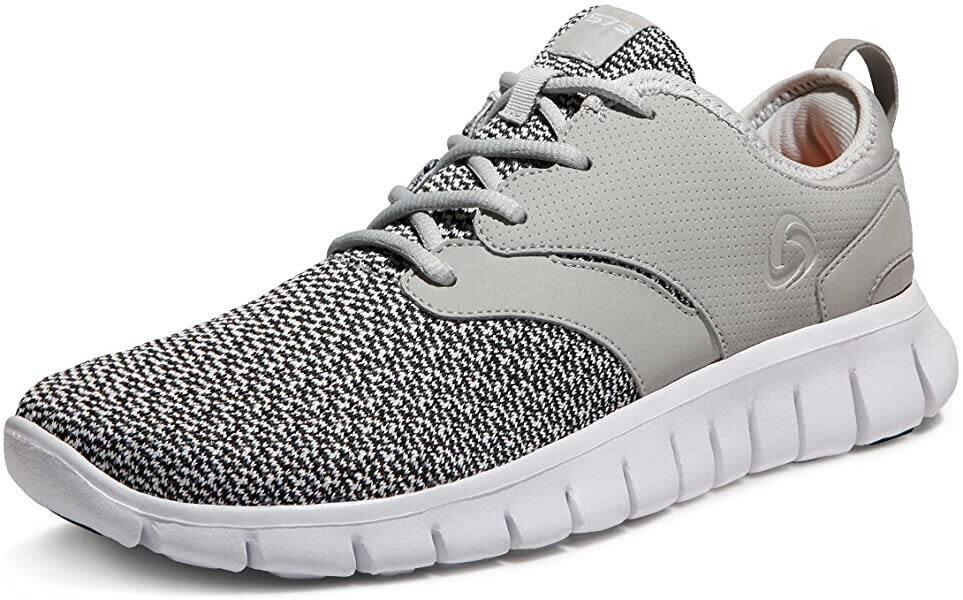 TESLA Knit Pattern is designed with a stylish athletic design giving a reliable option for its exceptional shock absorption, breathability, excellent cushioning, and flexibility. These shoes can withstand high impact cardio, weights, spin class, or anything else you may want to subject it to.
Nike Air Monarch IV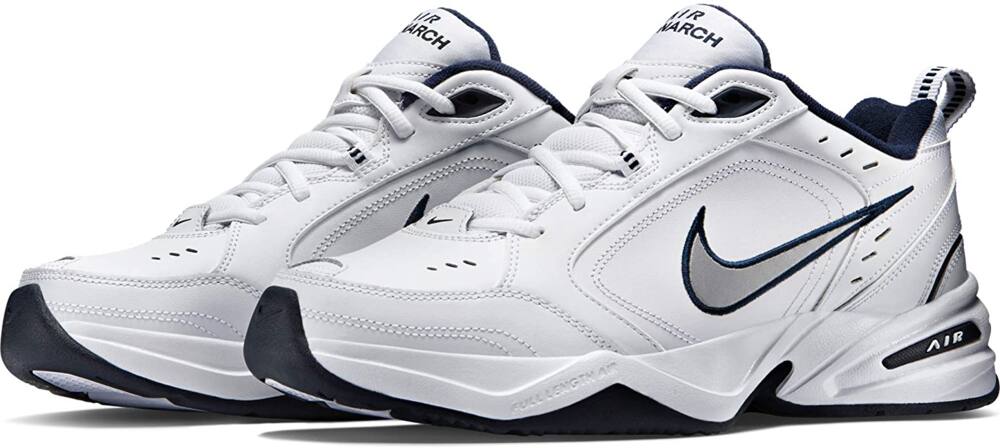 Nike Air Monarch IV is an excellent pair of gym shoes that will make your workout less strenuous on the feet. It has a minimal design that allows it to be comfortable while maintaining flexibility. The excellent design offers excellent cushion suitable for those people with high arches.
Mixed-use sneakers
Below are sneakers you can use for running and when working out in the gym.
Reebok HIIT TR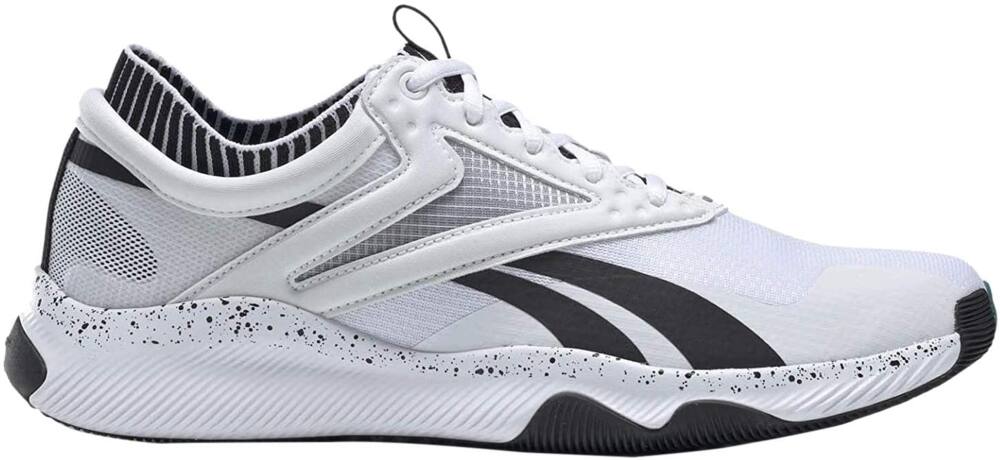 The Reebok HIIT TR is an all-round sneaker designed for high-intensity interval training. The outsole features a bifurcated high-performance rubber to optimize multi-directional movement, a cushioned collar to keep your feet locked-in and secure during explosive exercises.
READ ALSO: AKA airs dirt on Reebok and the people make #ReebokMustFall trend
New Balance 40vl Minimus Cross Trainers

New Balance 40vl Minimus Cross trainers are run-friendly and ideal for your everyday weightlifting challenges. They are light, weighing only 10.2 ounces and extremely breathable, making you feel stable and have an adequate grip on its thin sole.
Puma Jaab XT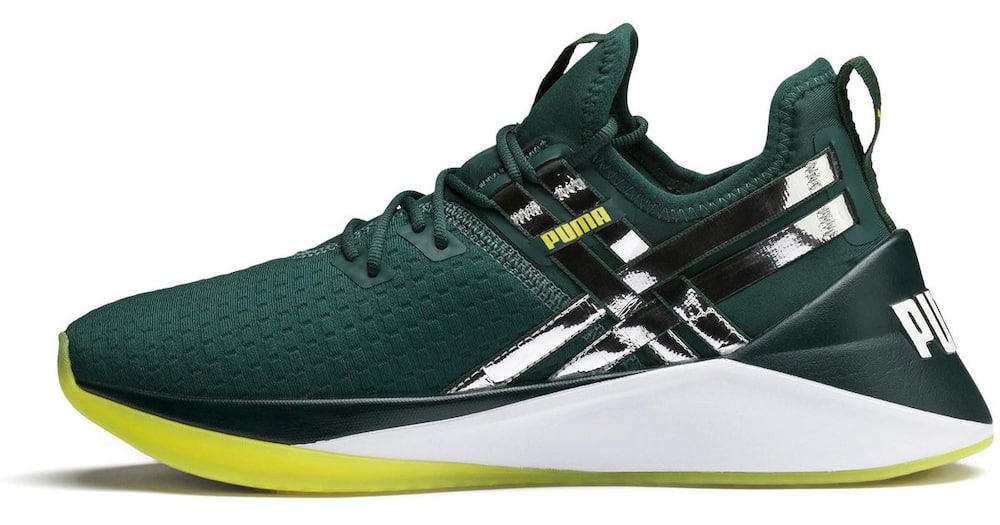 Puma Jaab XT was designed to enable tackle cardio routines and compound lifts with equal aplomb. These dual-purpose sneakers are stable thanks to their foot-friendly toe box and full rubber outsole.
APL TechLoom Pro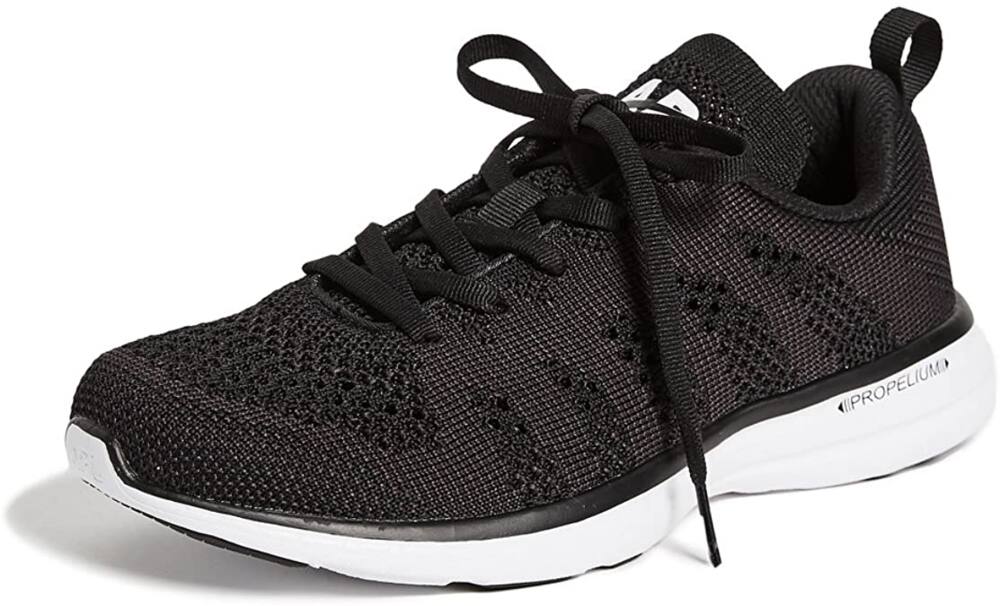 The APL TechLoom Pro features a dual-layered woven upper that is reinforced with a sock liner and has a neoprene-feeling tongue.
Personalised Hashtag Black Gym Bag is a great traditional gym bag for anyone who wants to keep their clothes and other items while going to the gym. Just holding this bag, you will feel a noticeable difference in quality compared with other bags. Buy this gym bag for R945!
Mizuno Mens TC-01 Cross Trainers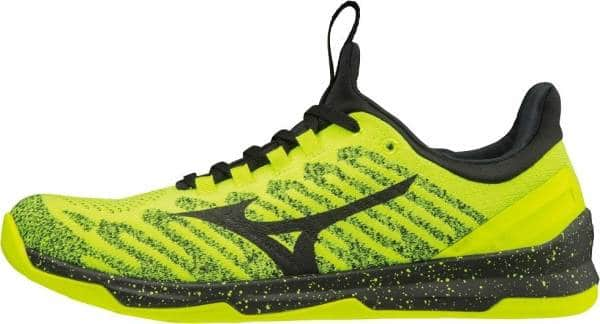 The Mizuno gym shoes for men have a sensor pad technology that allows your feet to feel ground feedback to enable you to feel stable while jumping, lifting, and during lateral movements.
Nike Mens Free X Metcon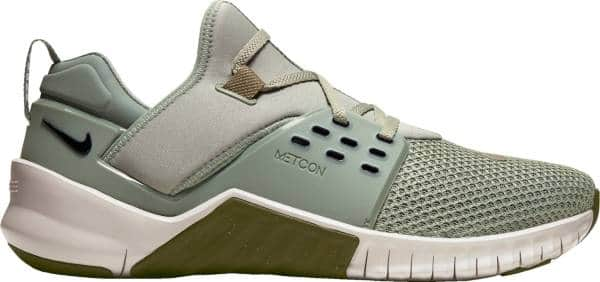 Nike Men's Free X Metcon shoe features a very stiff midsole, offering stability while lifting. Since they are designed purposely for training, they are true to size and very comfortable.
Vibram Mens KSO EVO Cross Trainers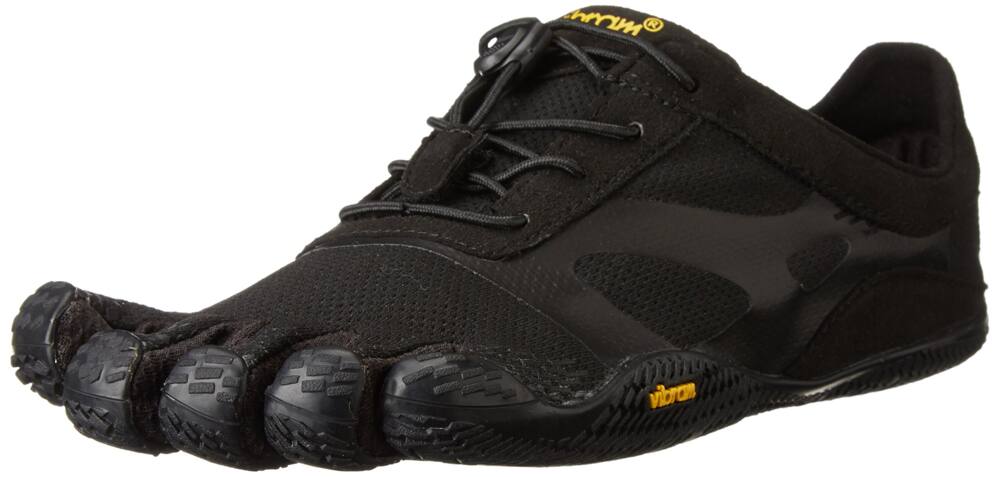 Vibram Mens KSO EVO has individual toe compartments, unparalleled ground feedback, and best for barefoot runners. They perform best in the running, but they are also outstanding in the gym environment.
Brook Women's Revel 3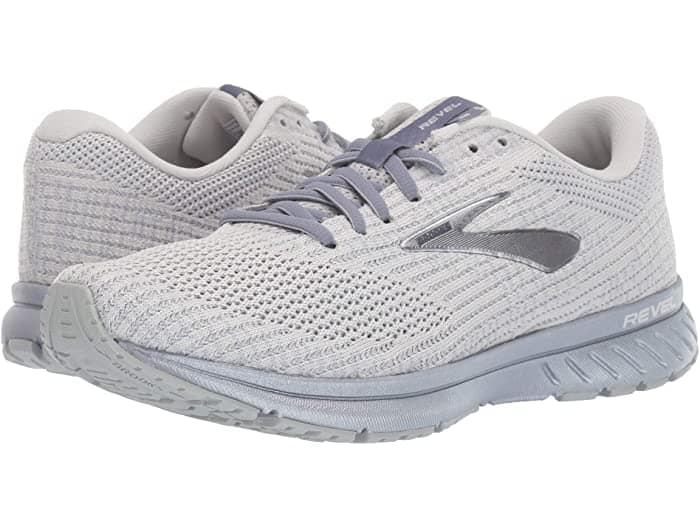 Brook Women's Revel 3 trainers are comfortable, cute, and stylish enough to wear out and about. The super-soft form-fitting upper is very spacious, making it suitable for runners with narrow feet and heels.
FAQs
Below are the frequently asked questions and answers.
What are the best shoes for HIIT training?
For best HIIT shoes, look for shoes that are minimally stable, cushioned, flat, and have a minimal drop.
What is the difference between training shoes and running shoes?
Running shoes are more supportive, structured, and cushioned than training shoes. As for the training ones, they have minimal to no drop and usually have a very minimal cushion as they are designed for stability.
Can I use running shoes for gym?
Running shoes are specifically designed for running. They have a spring and bounce, and a more significant drop that moves you forward.
What makes a good gym shoe?
A cardio or strength-training class habit means you need some supportive shoes. You should invest in a pair of shoes that provide ample cushioning and support, as well as grip.
Are Sketchers good workout shoes?
Yes. They are stylish for everyday wear but have a cushiony sole that keeps the foot comfortable during all-day walking, standing, running, and working out at the gym.
Is it necessary to wear shoes in gym?
It is necessary since they offer protection and comfort while moving about.
READ ALSO: Woman loses her dad to obesity- Starts gym with an inheritance from him
The best running and gym shoes are ones that put both your sport and feet into consideration. Therefore, conduct your research well and be mindful of how your current trainers make your feet feel and notice how they affect your performance.
DISCLAIMER: Please note that some of the links in the article are affiliate links and BRIEFLY.co.za will earn a commission if you purchase through those links. However, we always choose only the best quality products that we use ourselves and recommend to our readers. The earnings we get from the affiliate marketing help us continue preparing useful and entertaining content, that our audience enjoys.
READ ALSO:
Beast mode: Shabba shares videos of how he keeps fit in lockdown
Top 4 incredible sports achievements that rocked South Africa
Oscar Pistorius: A timeline of the rise and fall of the Blade Runner
Source: Briefly News