US sees over 1.5 million people unemployed and filing for relief
- Nearly 1.5 million Americans have filed for unemployment as cases of coronavirus continue to rise
- Though job loss seems to have reduced since March as people are going back to their offices, many are still without work
- Mark Hamrick, a senior analyst, said that the Covid-19 pandemic affected the economy in a way nobody thought possible
PAY ATTENTION: Click "See First" under the "Following" tab to see Briefly.co.za News on your News Feed!
About 1.5 million workers in America have become jobless last week according to the Department of Labour on Thursday, 25 June.
ABC News reports that though unemployment filling has been reducing since late March, the numbers are still high.
Briefly.co.za learnt that for straight 14 weeks, unemployment claims surpassed the one million mark. It should be noted that the last time job loss numbers were this high was in 1982.
Another thing to note is that while many have returned to work following the gradual easing of lockdown, 19.5 million Americans are still under unemployment insurance.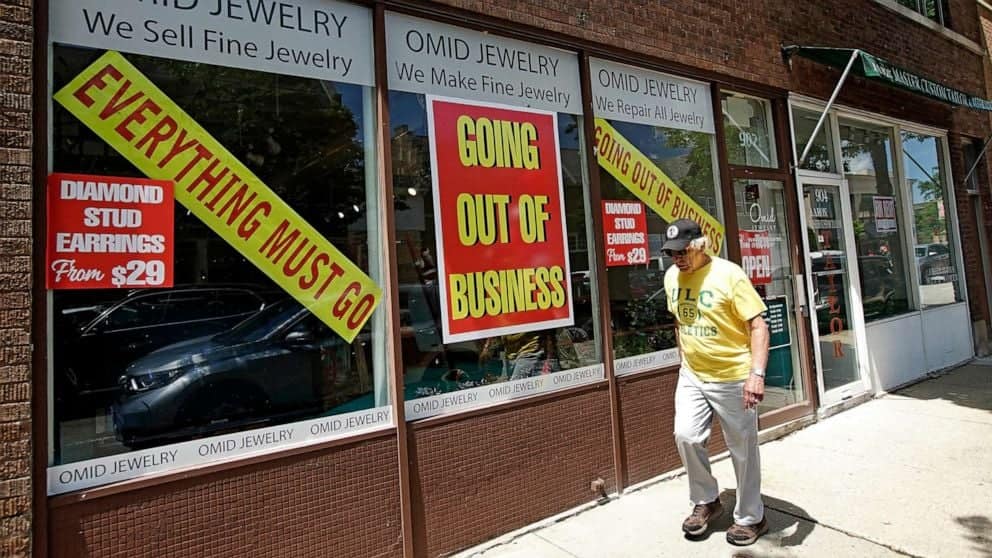 "Three months into the unprecedented economic downturn ignited by the Covid-19 outbreak, the nation's job market is mired in uncharted and heartbreaking territory," Mark Hamrick, a senior economic analyst at Bankrate, said.
The present week's job loss claims are coming as the cases of coronavirus alarmingly increase across states, giving people fresh worries.
Meanwhile, it was earlier reported that as Covid-19 continues to cause job loss in the US, a lot of people have been processing unemployment benefits.
The same was the case in Kentucky on Wednesday, 17 June as hundreds of people lined up outside a temporary unemployment benefits office in the state capitol in Frankfort.
It was gathered that around 44 million Americans have filed for first-time unemployment benefits since the coronavirus pandemic hit.
In other news, American billionaires had their wealth increased by a whopping 20% since the beginning of coronavirus pandemic.
Between Wednesday, 18 March and Wednesday, 19 June the total money value of 643 American billionaires surged from $2.9 trillion to $3.5 trillion.
In addition to that, 29 new billionaires joined the money club. While all that was happening, 45.5 million Americans filed for unemployment.
The top five billionaires in the country - Jeff Bezos, Bill Gates, Mark Zuckerberg, Warren Buffet, and Larry Ellison - had their wealth increased by $101.7 billion since US lockdowns.
Bezos' wealth climbed by $43.7 billion, 36%, while Mark's wealth increased by 58.6% ($32 billion). Twelve other rich people also doubled their wealth.
Also, out of the 607 billionaires in America, only five are black people. This somewhat shows that it is especially difficult becoming a wealthy person if you are one of the minorities.
Despite the fact the average white family was able to increase their wealth by over $50,000, that of the black family was stagnant.
Enjoyed reading our story? Download BRIEFLY's news app on Google Play now and stay up-to-date with major South African news!
Source: Briefly.co.za