Sauti Sol bio: members, songs, awards, Sho Madjozi, Black Motion, Queen Sono, net worth
The past decade has depicted a shift in music. African music has been put on the map, and the effort that the artists are putting in to redefine and reinvent the art. Apart from South African award-winning artists like Mafikizolo, Sauti Sol is another band that has set the bar in the art.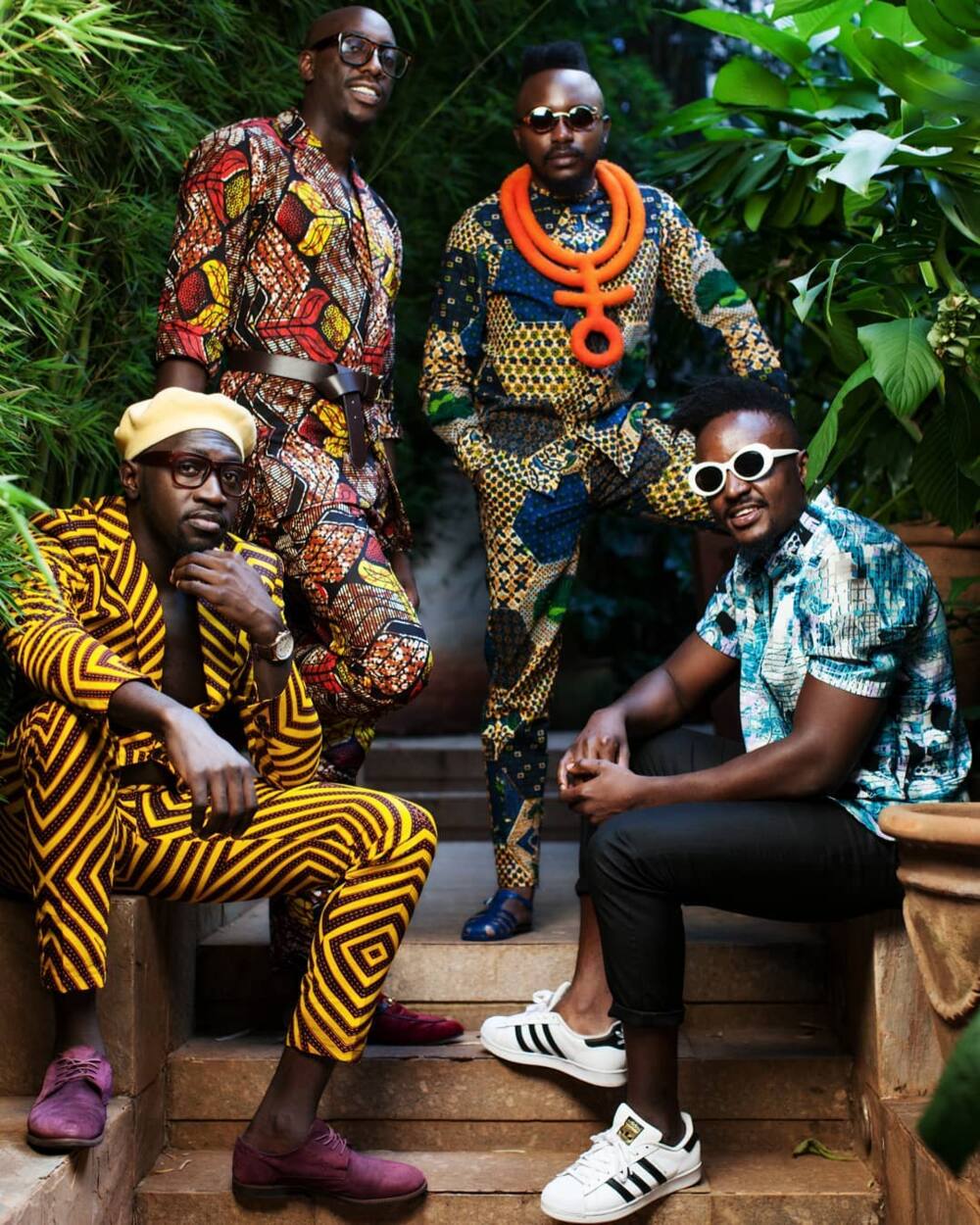 Sauti Sol is a Kenyan band that comprises of four guys whose style blends in to produce music that would quickly melt your soul. Their style is Afro-pop, although they tend to infuse some bit of Kapuka. For more than 15 years, the group has consistently blessed its fans with its diverse taste in music. In 2020, the band released its fifth studio album. It also produced one of the soundtracks in Queen Sono, a production by Netflix.
Sauti Sol members
The group started in 2015, and it comprises of Bien-Aimé Baraza, Savara Mudigi, and Willis Chimano, who are vocalists, and Polycarp Otieno, the guitarist.
1. Bien-Aimé Baraza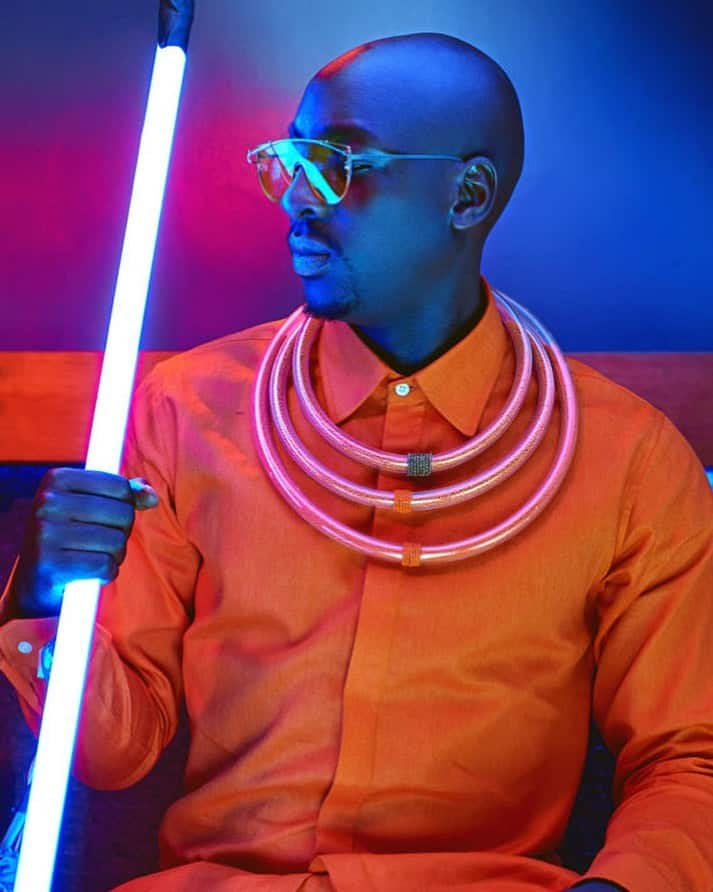 Bien was born on 28th December 1987, and he is an alumnus of the United States International University, where he pursued media studies and journalism. In the band, he is a songwriter, guitarist, and vocalist.
2. Savara Mudigi
Savara Mudigi is best described as a jack of all trades. He is an actor, drummer, DJ, and vocalist. He is also a producer in the band as he worked on most of the songs in the Live and Die in Afrika album.
3. Willis Chimano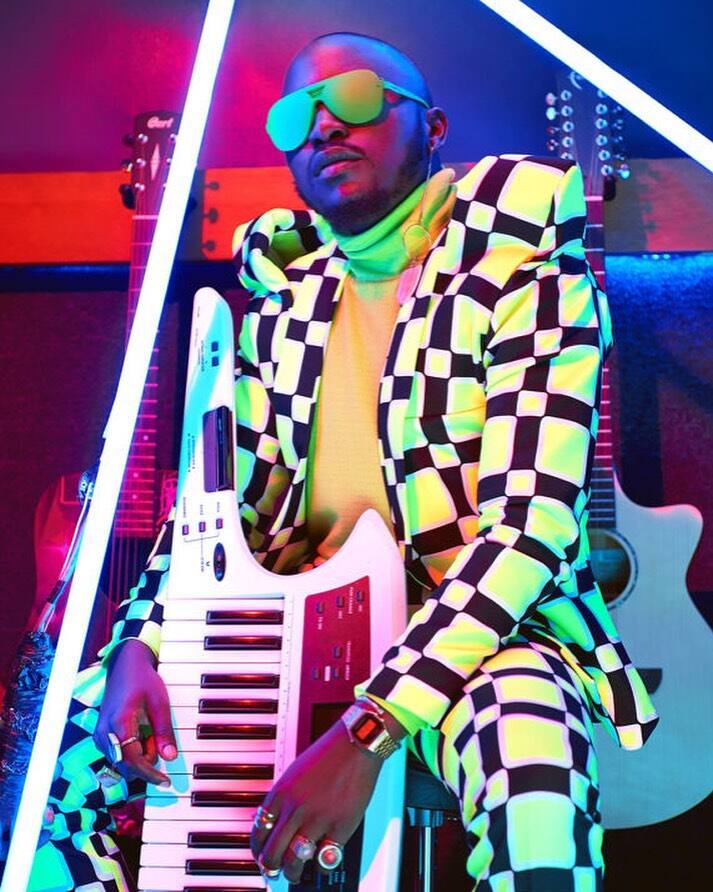 Willis Austin Chimano is 30 years old, and he played an instrumental role in producing the band's first two albums. He is famous for his deep voice even though he also plays the guitar.
4. Polycarp Otieno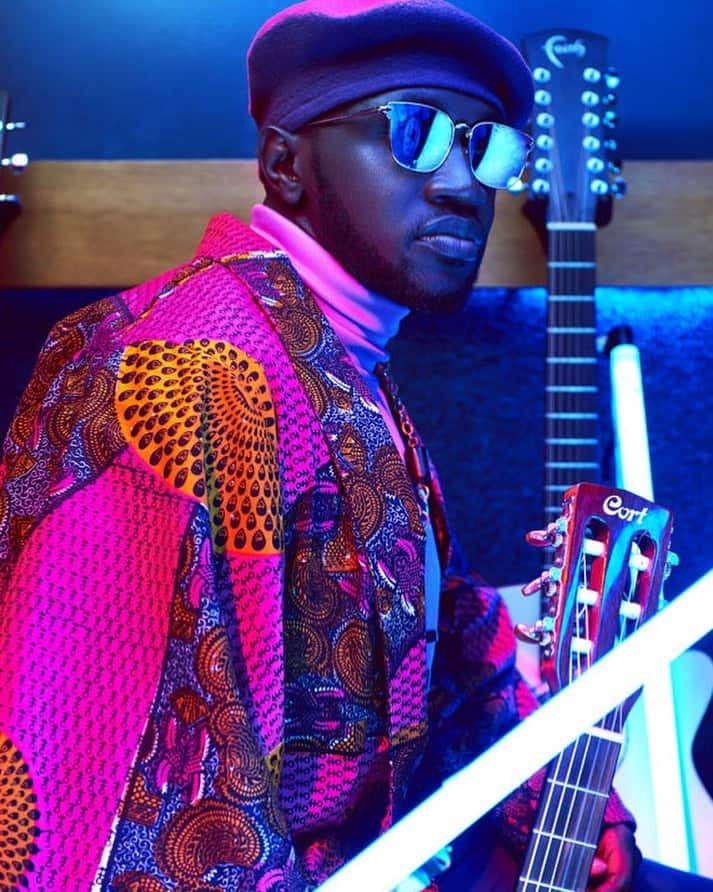 Polycarp was born on 14th November 1987 and is an alumnus of the Jomo Kenyatta University of Agriculture and Technology, where he pursued actuarial science. He is famous for his unmatched skills when it comes to playing the guitar. He is also the band's producer.
READ ALSO: Here are the best 100 South African songs online
Sauti Sol albums
These are the titles of the album that the band has worked on:
Mwanzo in 2008
Sol Filosofia in 2011
Live and Die in Afrika in 2015
Afrikan Sauce in 2019
Midnight Train in 2020
For the five albums that the band has released, it has featured renowned artists like Sho Madjozi, Black Motion, Burna Boy, Patoranking, Vanessa Mdee, India Arie, Tiwa Savage, Yemi Alade, to mention a few. This explains the diversity that the group has used to define African music.
Sauti Sol songs
These are some of the best-selling hits that the band has produced and moved masses:
1. Sauti Sol Insecure
Insecure is one of the hit songs in the Sauti Sol Midnight Train album. It came out one month ago and has garnered more than 2 million views on YouTube.
2. Sauti Sol Suzanna
Suzanna is one of the hits that marked their comeback in 2020. The song wowed fans from the whole world and has so far gathered more than ten million views on YouTube within four months!.
3. Sauti Sol feat. Sho Madjozi & Black Motion - Disco Matanga (Yambakhana)
Imagine combining Sho Majozi's energy, Black Motion's hype, and Sauti Sol's lyrical skills; how magical could the outcome of that be? This soundtrack featured in Queen Sono, a series produced by Netflix.
4. Sauti Sol brighter days
It looks like 2020 was the year that Sauti Sol was inclined to working with South Africans. Brighter Days is a jam that the group collaborated with the Soweto Gospel Choir, and the outcome could not get any better.
5. Sauti Sol Extravaganza
Extravaganza is an Afro-fusion song that Sol Generation produced in 2019. Apart from the band, the song featured other artists like Bensoul, Nviiri the Storyteller, Kaskazini, and Crystal Asige.
6. Sauti Sol Short N Sweet
Short N Sweet is a hype song that debuted two years ago, and the group featured Nyashinski. It has so far fetched more than 17 million views on YouTube.
7. Sauti Sol Kuliko Jana
Kuliko Jana is a deep song that reflects on the goodness and mercies of God. They featured Redfourth Chorus to bring out the message of the song beautifully.
8. Sauti Sol Melanin
If you have been a fan of the group, you must admit that the group always has unique styles in its hits. Melanin is a jam that featured Patoranking, and the way the song was curated guarantees that you will fall in love with it.
9. Sauti Sol live and die in Afrika
Live and Die in Afrika is a hit song that the group released four years ago. It is a hit song in their third studio album, which they released in 2015.
10. Sauti Sol Unconditionally Bae
The one thing that stands out about the band is that they have collaborated with musicians who have ventured into different genres, but the outcome is always magical. In this jam, they featured Ali Kiba, and the hype in the song was incredible!
11. Sauti Sol Nerea
Nerea was another collaboration that the group worked on in 2015. They featured Amos and Josh.
12. Sauti Sol Sura Yako
Sura Yako is one of the jams that put the group on the map. The song debuted in 2014.
Sauti Sol Queen Sono
The epitome of the group's success was when they produced one of their soundtracks featured in a South African Netflix series, Queen Sono. The hit was a collaboration that the band worked on alongside Sho Madjozi and Black Motion.
READ ALSO: Top 15 South African songs 2020
Sauti Sol awards
Being active in the industry for this long and consistently overdoing the expectations of the fans could only mean one thing; the band has won a series of awards. That has been the case for Sauti Sol, and these are some of the awards that they have won.
2015's Abryanz Style and Fashion Awards
African Entertainment Awards
African Muzik Magazine Awards
All Africa Music Awards
HiPipo Music Awards
Kisima Music Awards
Mdundo Music Awards
Soundcity MVP Awards Festival
Sauti Sol net worth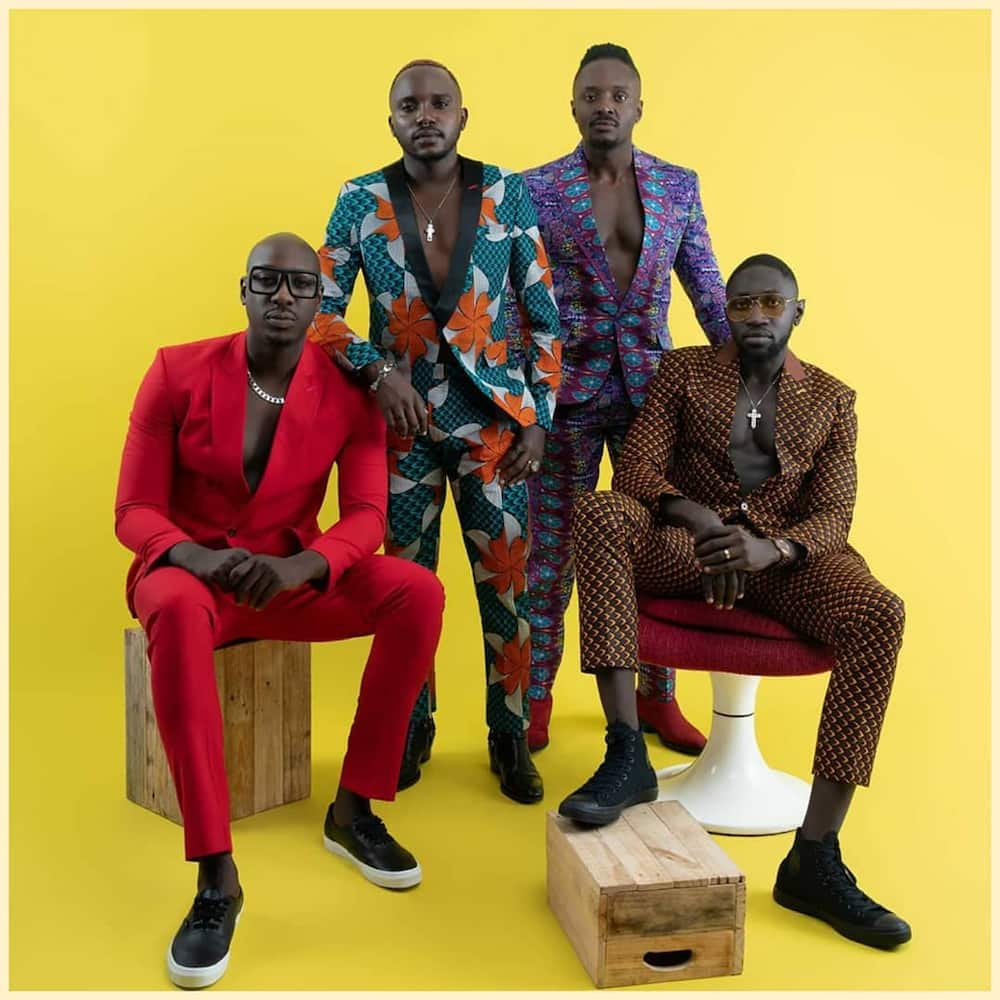 Besides the prestigious awards and the returns from music, the group charges up to $50,000 to perform in an event. The lavish lifestyles that they lead proves how much their career is paying them off. They are known to own some of the most-coveted rides. For instance, Bien drives a Volkswagen Passat, while Austin Chimano owns an Audi. Even though the exact figure of their net worth is unclear, it goes without question that they are earning a dime from their skill.
Sauti Sol Instagram
Apart from their voices blending to create a harmonious piece, the members of the band have another thing in common, their fashion sense. You ought to check out Sauti Sol Instagram for inspiration.
FAQs
These questions will help you know the band better.
What does Sauti Sol mean?
Sauti is the Swahili name for voices, and Sol is the Spanish name for the sun. The two words, when combined mean voices in the sun.
What language does Sauti Sol speak?
The band produces most of its songs in Kiswahili and English, although they tend to infuse local dialects like Luhya language.
How old is Sauti Sol?
The band started in 2005; hence as of 2020, it is fifteen years old.
Sauti Sol is a sensational band that has set African music on the map. The best part about it is that it has collaborated with artists from different parts of the continent, and they redefined music.
READ ALSO:
Famous South African rock bands
Top 15 AmaPiano songs of 2019-2020
Latest Kabza De Small songs 2019-2020
Source: Briefly News