Only 20 out of 257 South African municipalities get clean audits
- Hot on the heels of Finance Minister Tito Mboweni's depressing emergency budget is another concern - debt-riddled municipalities
- Service delivery protests could flare up in floods after it was announced that only a small percentage of municipalities received clean audits
- SA has 257 municipalities and only 20 are financially 'clean'
PAY ATTENTION: Click "See First" under the "Following" tab to see Briefly.co.za News on your News Feed!
By Farai Diza - Freelance Journalist
Service delivery protests could be on the rise after deputy auditor general Tsekani Maluleke disclosed that only 8% of municipalities around South Africa received a clean audit for the 2018/19 financial year.
South Africa has an astounding 257 municipalities, meaning only 20 are financial clean while 237 are in the woods.
The terrible news, which summarises the long series of service delivery protests in the country, was briefed to members of the National Council of Provinces.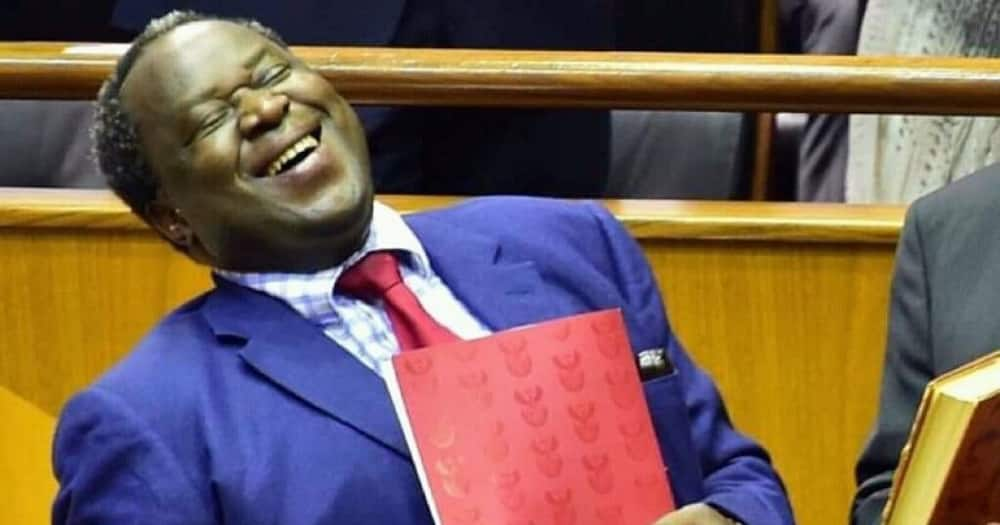 "The total revenue achieved by municipalities was R226 billion. This excludes equitable share and conditional revenue grants of R43 billion," Maluleke said.
Bulk of budget goes towards wages
Finance Minister Tito Mboweni's emergency budget highlighted the need to cut down the public sector's wage bill.
"We value the important work our public servants do. Public Service and Administration Minister Senzo Mchunu is negotiating with labour unions to find a balanced solution that sets compensation at an affordable, appropriate and fair level," Mchunu announced.
His sentiments were met with mixed reactions with many voicing their concerns about the tough wage bill negotiations this year.
But the municipal audit report has revealed that a large chunk of the budget is consumed by salaries.
The total deficit in local government was recorded at R6.29 billion with wages making up a bulk of the expenditure, clocking a huge R91 billion.
"Failure to achieve wage reductions will require larger reductions to other spending areas in the outer years of the spending frame work and higher revenue increase," the Budget Review Committee said.
Poor communities such as townships are already bleeding from inadequate service delivery woes and a revenue increase for services they aren't receiving would further cripple their pockets.
READ ALSO: Siphiwe Tshabalala wishes his dad happy birthday, shares lovely photo
Top officials leave municipalities in an awkward position
Deputy Auditor General Maluleke disclosed that 72 (about 31%) of municipalities are in a vulnerable financial position.
Such uncertainty further depresses the ordinary man in the street because the 'unjustifiable' lack of funds puts a damper on service delivery.
"The financial statements of 35 municipalities were not reliable enough for financial analysis to determine their financial position. This is a whooping 15%. The analysis of municipalities over the years showed a direct link between the tenure of key officials and the audit outcomes."
The analysis proved that when senior municipal officials, such as chief financial officers, stayed longer in office, the municipalities recorded better audit outcomes.
"While we must appoint people with skills, we must also make it crystal clear that the environment in which they operate is conducive," Maluleke added.
Many municipal top officials desert local governance for the private sector. The introduction of the amended Public Audit Amendment Act (PAAA) has not deterred some from looting.
The PAAA gives the auditor general the muscle to refer adverse findings in its reports to investigative bodies such as the Hawks to recover lost funds from accounting officers.
Service delivery sinks into the doldrums
The gloomy picture of the municipalities reveals the shocking state of local governance. The problem is further exasperated by a seemingly deliberate lack of accountability by the political and administrative municipal leadership.
Thirteen of the 20 clean audits are in the Western Cape, two in Mpumalanga and one each in Gauteng, KwaZulu-Natal, Eastern Cape, Northern Cape and Limpopo. This puts the Western Cape - with a strong DA hold - far above the other provinces.
In some of the financially vulnerable municipalities, the conditional grant that enables the local government to provide basic services to poor households was not enough to even cover the family bill.
Municipal payments to Eskom and water boards were affected.
"To minimise the effect of this disruption on the delivery of essential public services, my ministry has provided government departments with a guide on what should be viewed as critical and essential services.
"Delivering quality services in a sustained manner is what the public administration is all about," Public Service and Administration Minister Senzo Mchunu said on Africa Public Service Day.
Diepsloot resident Mahlatse Tlou professed that the audit was a true reflection of their lives. Diepsloot is one of the most impoverished townships in Johannesburg and it is frequently rocked by service delivery protests.
"When we burn tyres in our communities, this is what we are trying to explain. We suffer a lot from the lack of service delivery yet the authorities are abusing public funds.
"That's what angers the community. Something must be done because all this talk is useless. People must be held accountable for our lack of basic service delivery," he said.
Local municipalities have for long been perceived as a hotbed for maladministration and financial mismanagement.
Enjoyed reading our story? Download BRIEFLY's news app on Google Play now and stay up-to-date with major South African news!
Source: Briefly.co.za