Imbewu teasers are out, and they are proof that the drama in the show is escalating faster than you had expected. If you are not a fan of the soap opera, you are missing out on so much because the plot twist is commendable. You will not need to be convinced any further to jump onto the bandwagon. How about getting a glimpse of what you should brace yourself for in the episodes that will air in July?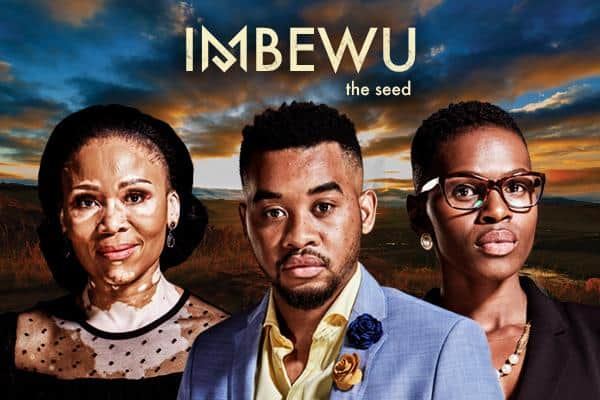 If the last episode of Imbewu left you in suspense, you need not look any further. Imbewu teasers for July 2020 are going to feed you some of the snippets of the notable scenes that you should prepare for. You will know what happened to Pranav and what Thokozile's fate will be. Will her charm protect her or work against her?
Imbewu teasers for July 2020
These are some of the highlights of what you should expect in the episodes that will air in July. However, you might want to get comfortable because it is going to be a bumpy ride.
Episode 578 - Wednesday, 1st of July 2020
Nomusa's colleagues join forces to collect items that Nomusa and her mother would need, and Ngcolosi gets overwhelmed by guilt about the nightmares that he has been having. MaZulu subjects Phakade to a situation that threatens his marriage, and there is speculation that kaMadonsela could be responsible for something terrible that happened.
Episode 579 - Thursday, 2nd of July 2020
Ngcolosi is battling his emotions on whether to lie to Pranav's family. However, Shria is beginning to notice some of the inconsistencies in what he is telling them. Later, the police notice bloodstains in Pranav's car, although the puzzle is whether the bloodstains are his. MaZulu informs Ngcolosi that the reason why they are experiencing a series of bad luck is that they are cursed.
Episode 580 - Friday, 3th of July 2020
Thokozile is sceptical that her secret could be out and that she can easily get caught; hence, she reaches out to the sangoma who advises her to shift the blame to someone else. Nirupa begins to express her worry about what could have happened to Pranav. Ngcolosi finds it challenging to hide the news; hence, he informs Phunyuka about Pranav's death. However, Lindiwe sees Nomusa sleeping at Emsamo; therefore, she asks her parents to let her stay with them.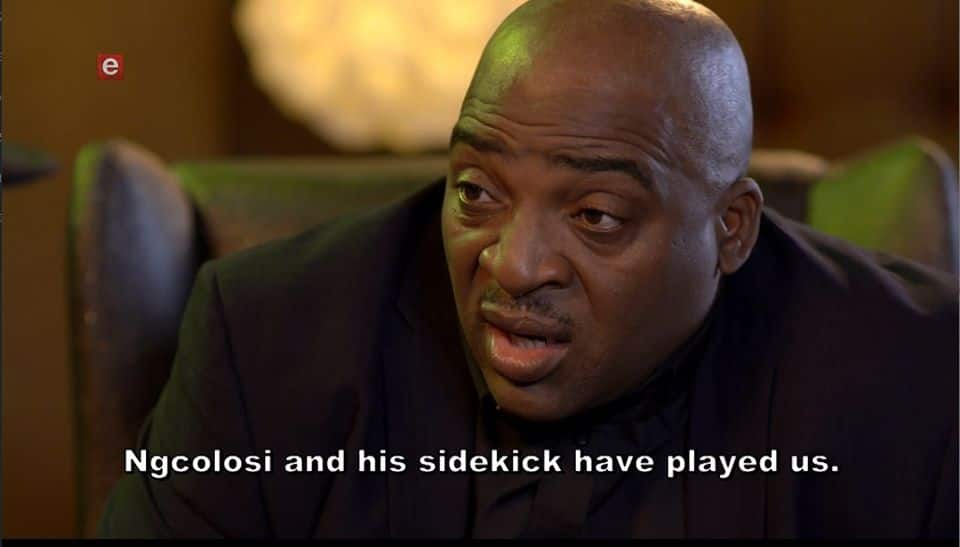 Episode 581 - Monday, 6th of July 2020
Thokozile goes on with her tricks and convinces kaMadonsela to let her talk to Phakade on her behalf, and Phakade turns the house upside down as she looks for MaZulu's bra. Jyoti, Shria's aunt, insists that Nirupa had a hand in Pranav's disappearance.
READ ALSO: Arendsvlei Teasers: July 2020
Episode 582 - Tuesday, 7th of July 2020
Thokozile continues to make everyone lose faith in her, and kaMadonsela refuses to cook for her man because she is hurt by Phakade showing her how much she does not have confidence in her. The results of the test conducted on the bloodstains found in Pranav's car are released, and they match his DNA; hence, Nirupa is afraid that he could be dead. Ngcolosi assigns Phunyuka with the role to find Pranav's body.
Episode 583 - Wednesday, 8th of July 2020
Nirupa and the rest of the family go to the warehouse to identify the dead body, and they are shocked to realise that he could have committed suicide. The Bhengus and the Rampersads grieve the death of Pranav, and Nkululeko vows to stand by Ngcolosi. On the other hand, Nomusa gets comfortable in her new home.
Episode 584 - Thursday, 9th of July 2020
Pranav's body is finally found, and Ngcolosi comes to terms with his death and mourns him. Later, he gets into a conflict with Shria, who insists that Pranav did not commit suicide. On the flip side, the relationship between Phakade and kaMadonsela continues to get worse. Nomusa's mother shows up at Phakade's house because she has come to take back her daughter.
Episode 585 - Friday, 10th of July 2020
The meeting that the Bhengu family organises ends up being warfare for kaMadonsela and MaZulu, and Duduzile goes to live in Phakade's house. Meanwhile, Shria gets a private investigator to look into the death of Pranav, and the rest of the family proceeds with the funeral arrangements.
Episode 586 - Monday, 13th of July 2020
A sangoma is called to Phakade's house where he finds MaZulu's bra, and Duduzile's drunken behaviour causes more havoc in Phakade's home. Shria is unsure of whether to question Ngcolosi about the death of Pranav, and Jyoti discourages Nirupa from telling people that Pranav committed suicide. Later, Nirupa convinces Shria to forego her crusade ad focus on mourning Pranav.

Episode 587 - Tuesday, 14th of July 2020
Nkululeko insinuates that MaZulu could have planted the black bra in kaMadonsela's belongings to accuse her of being a witch. Thokozile makes kaMadonsela insinuate that Phakade had a hand in setting her up. Later, kaMadonsela packs her things, ready to leave her house, and Ngcolosi is battling whether to open up about the details of Pravan's death.
READ ALSO: Geet Teasers: July 2020
Episode 588 - Wednesday, 15th of July 2020
It is the day of Pranav's funeral, and friends and family have gathered at the Rampersad house to pay their last respect to Pranav. Shria creates a scene when Ngcolosi shows up at the funeral. Duduzile takes advantage of everyone being at the funeral to bring her friends into Phakade's house and announces that she is going for rehabilitation. Meanwhile, kaMadonsela and MaZulu draw the line.
Episode 589 - Thursday, 16th of July 2020
kaMadonsela is claimed to be a witch; hence, she is ousted from the Bhengu homestead and is forced to return to her family home. However, MaNdlovu is convinced that Thokozile had a hand in it. Meanwhile, the members of the Rampersad family scatter the ashes from Pranav's body and start their thirteen days of mourning. Ngcolosi is still at crossroads on whether to let the cat out of the bag or not.
Episode 590 - Friday, 17th of July 2020
kaMadonsela is stressed by her situation as she is being forced to admit something that she did not do. Shria discovers Ngcolosi's plan, and it makes her angry, and Duduzile sets out on her journey. Nomusa's friends are hopeful that her mother will be better, and Khanyo arranges an outing to change Nomusa's mood.
Episode 591 - Monday, 20th of July 2020
kaMadonsela suggests that the family should conduct the ukucupha ritual to disclose the identity of the culprit, and Thokozile is shaken when she hears this. Nomusa struggles to raise fees for her university studies, and Shria makes it known that she will not support Ngcolosi's wake for Pranav.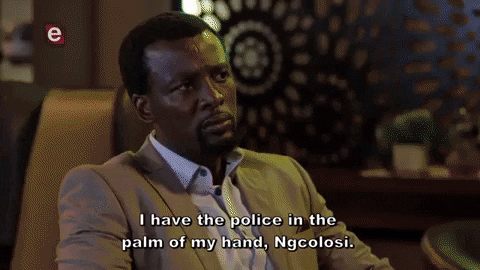 Episode 592 - Tuesday, 21st of July 2020
Nirupa tries to convince Shria to let Ngcolosi continue with the plan, and the members of the Rampersad family go through Pranav's belongings and speak fondly of him. Meanwhile, Phakade tries to convince MaZulu not to proceed with the ceremony, and Thokozile worries about getting protection for ukucupha.
Episode 593 - Wednesday, 22nd of July 2020
Ngcolosi heeds to Nirupa's call and goes to see her, and she allows him to go on with Pranav's wake call at Maluju. Nomusa goes to the rehab to visit Duduzile, and Thokozile and kaMdonsela are in a dilemma about the outcome of the ukucupha.
Episode 594 - Thursday, 23rd of July 2020
Thokozile gives in to the pressure and makes a confession that leaves everyone in shock. Nkukuleko is angry that his mother is a witch; hence, he gets the inyanga to reverse the effects of the curse on her. Nomusa begs for extra working hours at Emsamo, and Khanyo begins to worry about her. Zithulele offers Zakithi a job opportunity, and an unexpected visitor shows up to see Zakithi.
READ ALSO: 7de Laan Teasers: July 2020
Episode 595 - Friday, 24th of July 2020
MaNdlovu gets suspicious about Thokozile's situation when she realises that kaMdonsela is doing okay. Luckily, the inyanga heals Thokozile, and Nomusa is willing to work extra hours to earn more money. Shria insists on keeping Pranav's Maluju legacy, although Ngcolosi asks Phunyuka to send her out of Maluju.
Episode 596 - Monday, 27th of July 2020
kaMdonsela questions Thokozile about using muti on MaZulu; will she confess? Ngcolosi and Shria engage in a heated argument when Ngcolosi tries to fire her. What is Shria's fate going to be? On the flip side, Nomusa opens up to Sibongile and Lindiwe about her situation, and they devise a way of raising money to build Duduzile a house.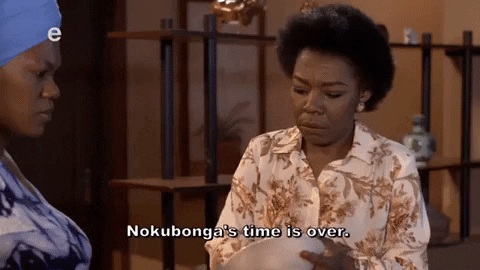 Episode 597 - Tuesday, 28th of July 2020
Thokozile is so overwhelmed by guilt that she cannot face kaMdonsela and inform her about Phakade kissing MaZulu. Ngcolosi's anger escalates so fast that he gets into another argument with MaZulu. Later, he comes up with a bright plan about buying Pranav's shares.
Episode 598 - Wednesday, 29th of July 2020
kaMdonsela questions her husband about the kiss, and Nkululeko feels betrayed when he realises that Zethu informed Thokozile about his secret. Later, Thokozile makes Mazulu believe that kaMdonsela is her enemy and does not want the best for her. She then insights her to come up with a plan of getting rid of her. On the other side, someone summons Ngcolosi's lawyer to the office!
READ ALSO: Zee World Age Is Just a Number: cast, full story, plot summary
Episode 599 - Thursday, 30th of July 2020
MaNdlovu visits Phakade, and this makes him uncomfortable because of the situation with MaZulu. Later, he informs MaZulu about kaMdonsela knowing what happened, and this news shakes MaZulu. She asks Khanyo to come and mediate between them. On the other end, Shria shows up with a lawyer, and Nirupa tries to plead with Ngcolosi not to buy Pranav's shares. Will he listen to her?
Episode 600 - Friday, 31st of July 2020
Zethu and Nkululeko put their differences aside, and Nirupa tries to convince Shria to apologise to Ngcolosi and persuade him not to buy the shares. Will Shria play along? Meanwhile, MaZulu prepares dinner as a way of convincing the family to reconcile. Is kaMdonsela going to comply with this?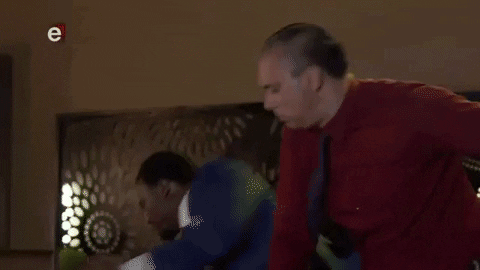 Ngcolosi
Ngcolosi manages to escape from the kidnappers, although he does not inform anyone about what happened. Later, he finds out that Pranav died. He is blamed for what happened; hence, he does not have a chance to clear his name. When he shows prospects of buying his shares, Shria is convinced that he had ill motives. Did he want Pranav dead?
Thokozile
Thokozile continues with her evil plan to try and make kaMadonsela look evil. However, the ukucupha ceremony proves her wrong; hence, she confesses to Nkululeko about what she has been up to. Will the rest of the family know about her evil deeds?
Imbewu teasers for July 2020 must have given more reasons to fall in love with the humour in the show. If you wish to follow the soapie, you can always tune in to eTV from Mondays to Fridays at 21:30. Alternatively, you can check it out on eExtra every weekday at 10:20.
READ ALSO:
Family Affairs teasers: July 2020
Mehek teasers: July 2020
Scandal! Teasers: July 2020