- Liberty Fighters Network's Reyno de Beer tells people "lockdown is over"
- The LFN said if people wait for government to declare that the lockdown is over, then they will wait forever
- LFN recently won a case against the government declaring lockdown regulations in Levels 3 and 4 unconstitutional
PAY ATTENTION: Click "See First" under the "Following" tab to see Briefly.co.za News on your News Feed!
The Liberty Fighters Network (LFN), who recently won a massive victory by having South Africa's lockdown regulations declared unconstitutional by the High Court in Pretoria, is now urging people to "go back to normal" as the apparently lockdown is over.
LFN said that if people wait for government to tell them the lockdown is over, they will wait forever.
President of the LFN, Reyno de Beer said:
"If the government doesn't want to give us that right, it is our right to claim it."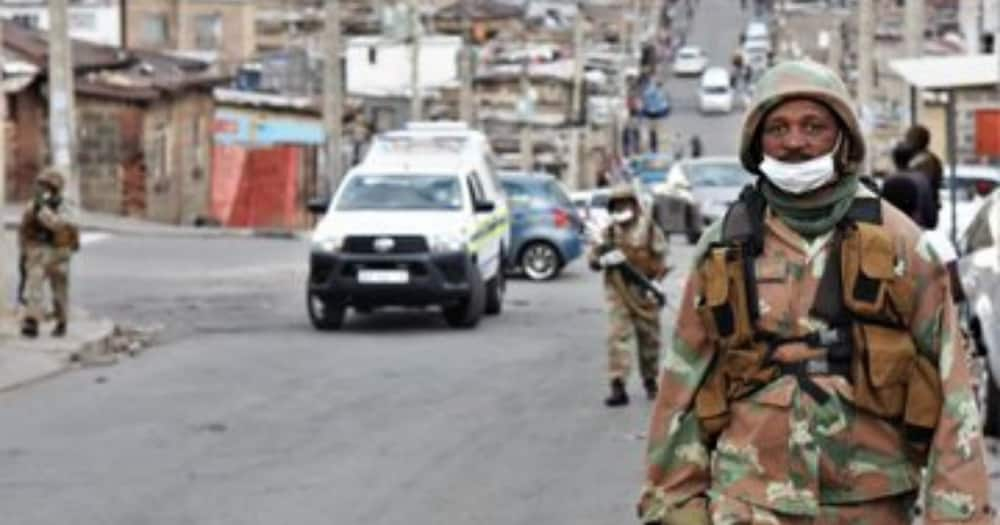 READ ALSO: Mandela: Mogoeng must step down if he stands by his Israel remarks
In early June, the Pretoria High Court declared the regulations under Levels 3 and 4 of the national lockdown invalid and unconstitutional. The court ruled in favour of LFN.
On Wednesday, 24 June, Justice Davis strongly evaded the challenge of De Beer that the lockdown is over and emphasised that he would read his heads of arguments when considering the judgment, bearing in mind that the government still had a right to apply for leave to appeal, said The Citizen.
De Beer said:
"Those who still feel at risk of Covid-19 may continue doing whatever they feel is necessary, but cannot expect everyone around them to do the same."
LFN said everyone has the right to make their own decision about their health and the government cannot interfere with this basic human right, reported The South African.
They argue that government must now obtain a court order stating otherwise if they intend to continue with the lockdown regulations.
A constitutional expert, however, disagrees with their interpretation of the situation. Advocate Paul Hoffmann on Friday explained that Davis' order was currently suspended because of the application for leave to appeal, currently pending before the court.
LFN also criticised opposition parties, saying the DA, EFF and Freedom Front Plus should stop deceiving their supporters into believing that they had no hand in the unconstitutional lockdown regulations.
Enjoyed reading our story? Download BRIEFLY's news app on Google Play now and stay up-to-date with major South African news!