- Panyaza Lesufi is being sued by lobby group AfriForum after it filed a defamation case against him
- The Education MEC claims that his 'sin' had been to speak out against the Orania settlement
- The group has denied this, insisting the case revolves around Lesufi's claim they had attempted to assassinate him
PAY ATTENTION: Click "See First" under the "Following" tab to see Briefly.co.za News on your News Feed!
AfriForum is suing Gauteng Education MEC Panyaza Lesufi with the politician sharing the court papers on social media to announce the news.
This comes after Lesufi claimed during a televised interview that AfriForum was trying to 'assassinate' him. The lobby group had claimed that it would sue after the interview took place last year.
Briefly.co.za reported that Lesufi had recently claimed during a ceremony in honour of the late struggle stalwart Harry Gwala that the Orania settlement cannot exist in a non-racial South Africa.
Commenting on the legal action against him, Lesufi said that his 'sin' had been to speak out over the settlement:
"My sin was to speak against Orania like other previous attempts, this one will also fail. I hate racism with a passion but I am addicted to non-racialism."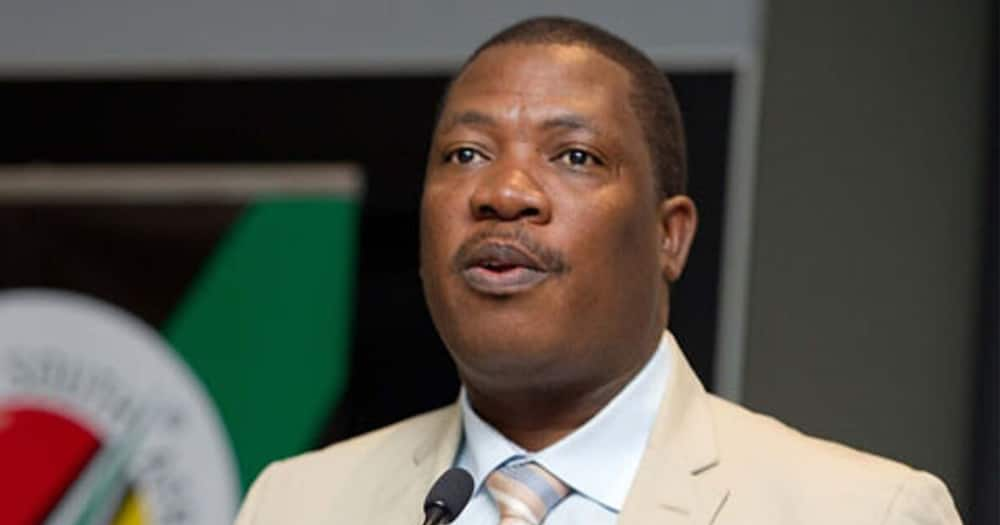 READ ALSO: Lesufi: Orania must fall, town does not belong in a democratic SA
However, AfriForum CEO Kallie Kriel revealed to News24 that the case was filed before the comments were made:
"He is thus blatantly lying by linking it to Orania, just as he lied when he created the assassination conspiracy theory."
The case reportedly revolves around a media briefing during which Lesufi claimed the lobby group had been stalking his family and had attempted to assassinate him.
This had followed Lesufi's strong opposition to the establishment of an Afrikaans only university with the MEC claiming that to AfriForum "non-racialism is foreign" and that the group was "promoting racist tendencies".
AfriForum claims that Lesufi had commented the following during the interview that sparked the case:
"Now what have they been doing before? They have been following me, and they have been following my family. They have been following my children, and they have been trying to attack me, and they have been trying to assassinate me. They have been trying to go through all of my bank accounts."
The lobby group insists that the allegations are not only untrue but defamatory and it has demanded a public apology.
Enjoyed reading our story? Download BRIEFLY's news app on Google Play now and stay up-to-date with major South African news!