L-Tido bio: age, full name, AKA, songs, albums, profile, net worth
As the saying goes, creativity is the mother of all inventions, and L-Tido's talent, boosted by his music genius, seems to tap so well into that adage. As soon as he saw his music drive and potential, the rapper did not wait for the right circumstances to act. Instead, he self-released, self-marketed, and self-distributed the first album, which gave him groundbreaking success. Who is L-Tido today? Read through to find out.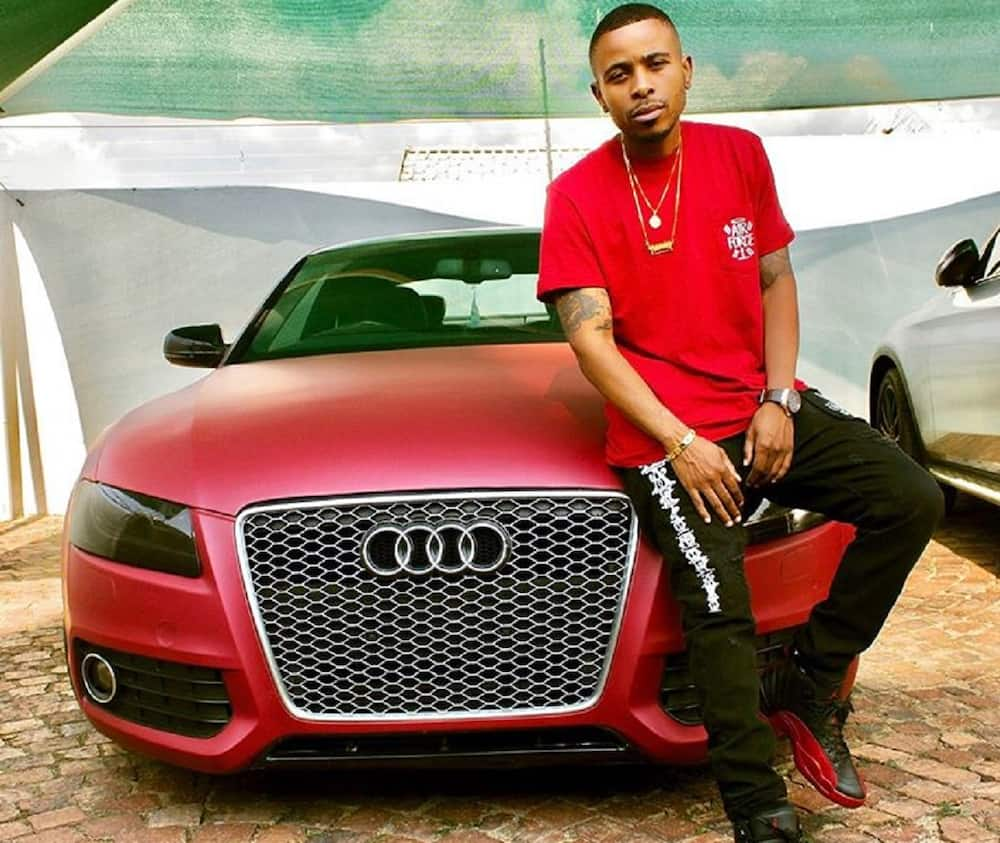 Born Thato Madonsela, L-Tido ranks among the few rap artists whose passion, talent, and determination saw him hit commercial success after winning several prestigious awards, including the 2010 Newcomer in Africa award, courtesy of the Channel O Music Awards.
Profile
Birth name: Thato Lloyd Madonsela
Stage name: L-Tido
Year of birth: January 30th, 1982 (age 38)
Hometown: Alexandra, Gauteng, South Africa
Genres: Hip hop
Occupation(s): Songwriter, Rapper, record producer, performer, entertainer
Years in the industry: 2009–present
Website: www.ltido.com
L-Tido age
He was born on January 30th, 1982. Therefore, he is 38 years old.
Music career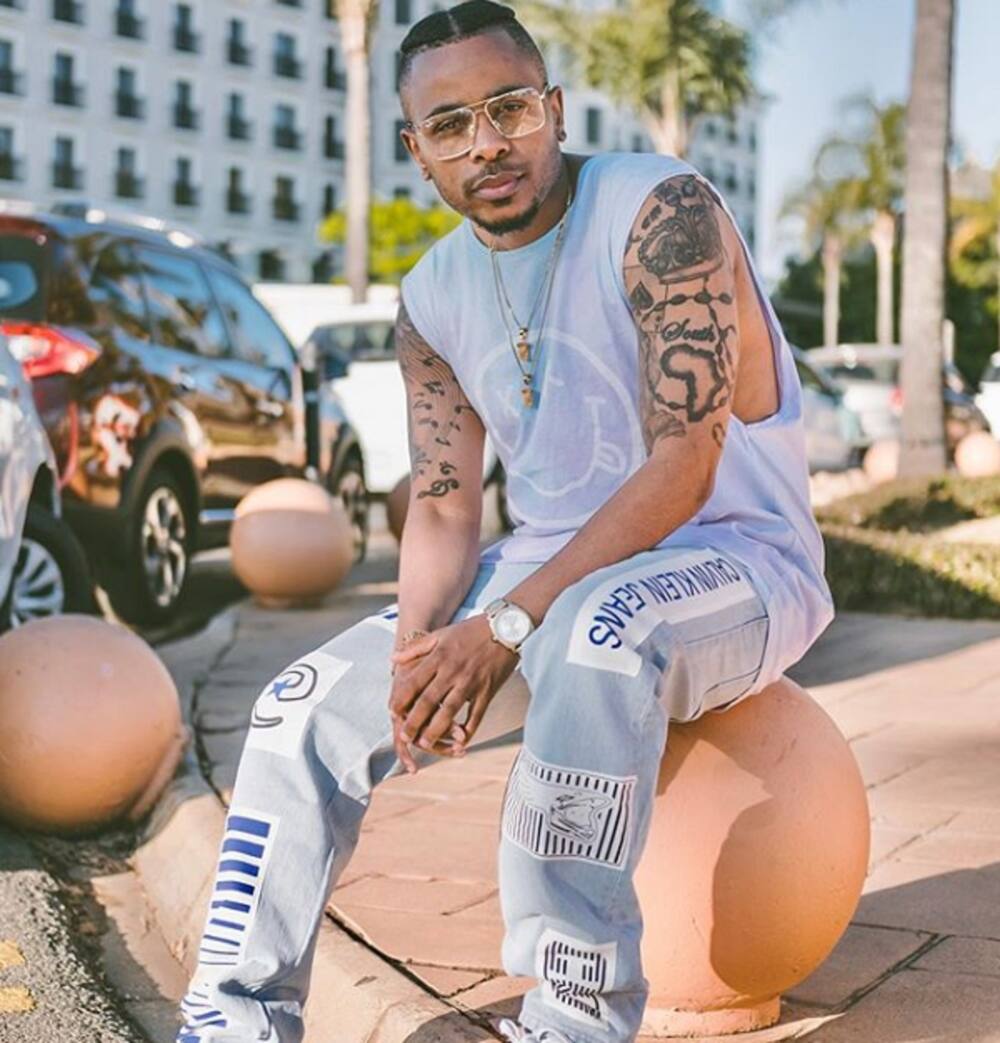 L-Tido ventured into music in 2009 by releasing, marketing, and distributing his City of Gold mixed tape without corporate sponsorship. The tape earned him ground-breaking success, thereby attracting nominations and subsequent winning of the Most Gifted Newcomer award courtesy of channel O.
READ ALSO: Zizo Tshwete biography: age, son, husband, pictures, Facebook, Instagram, and news
Albums and L-Tido songs
1. City of Gold 2009 Mixed tape of 18 songs
Arguably, this is the best of all L-Tido albums. It features songs like (1) Intro, (2) We run the city, (3) New breed, (4) J'burg city, (5) Calling, (6) Never, (7) Like Me, (8) When it rains, (9) Ammerato, (10) Blacksuit, (11) For my people, ( 12 ) Swang, (13) J'burg Girl, (14) Ride with us, (15) Stinger, ( 16 ) Hustle & Grind, ( 17) One for You, and ( 18) Give me hope.
2. All or Nothing ( 2011 )
All or nothing has 15 tracks: (1) All or Nothing, (2) What You Know About, (3) Show Up Maggz /TeePee, (4) It Ain't My Fault, (5) Invincible Ferdy Ferd, (6) Highlight Of My Life, (7) Time Of Our Lives, (8) We Rollin, (9) Smash (10) Success Sphumlile, (11) Calling, ( 12) First Time Ricky Rick, ( 13) Grind Hard P.Dot, (14) Dedication (Love You), and (15) Replay (Bonus)
3. All of Me ( 2013 )
This 2013 hit album comprises of tracks like (1) Madiba Notes, (2) I Be on That, (3) Steve Kekana, (4) In My City, (5) Problems, (6) Unbreakable, (7) Fresh & Clean, (8) Who You Lovin', (9) Blow It All, ( 10 ) Bba (11), We Ain't Leaving ( 12), and Praise.
4. 16 ( 2018 )
L-Tido released this Album in 2018, and its tracks are: (1) No Game, (2) 10 Mac, (3) I'm Back, (4) Regular Drip, (5) No Favors, (6) Maybe, (7) Letter To The Game, (8) Higher, (9) Dirty Wine, (10) Zilele, (11) Real Ones Left, (12) Glitz Gang Forever, and (13) Men Are Trash.
L-Tido net worth
The year 2020 seems to be a busy one for L-Tido, and according to several sources. However, looking at the different figures from these sources, it is not easy to put the finger on a figure that rightly represents his net worth. However, his net worth is estimated to be from $1M to $5M.
READ ALSO: Jacques Faul bio: Age, Wife, qualifications, cricket, profile, contact details
Beef with AKA
It is not strange to see celebrities go at each other's throats, and L-Tido and AKA are no exception. Their differences seem to have started in 2009, when AKA publicly disrespected L-Tido in one of his Facebook comments. The beef culminated in both of them recording diss tracks to highlight theirs as SA's most exciting celebrity beef.
However, in 2013, the artists put their differences aside and reconciled. To mark their re-union, they uploaded Instagram photos of them in a studio. Later on, they released music together. For example, in the L-Tido Thixo track, L-Tido features AKA and Yanga. He also features him on several other tracks including Favor.
L-Tido Weight loss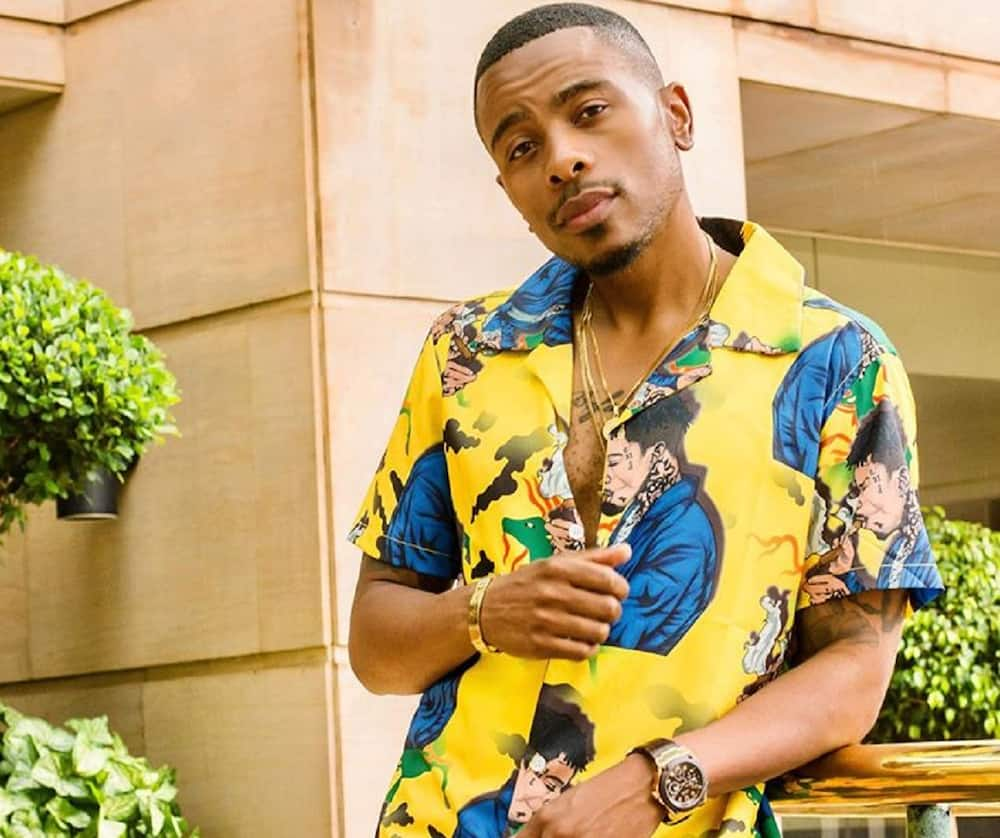 It seems one of L-Tido's 2020 resolutions is to lose weight because in February this year, he shared photos of him that left his fans not only concerned but also confused and excited in an almost equal measure.
Many thought that he had fallen ill, but the rapper assured them that he was fine only that he had been on a diet. He went further to talk about the specific things that he had done to cut his weight.
"Apart from my regular gym visits, I also drink coke, but coke is not as good as Pepsi," he said
Overall, L-Todo's new look impressed his fans, and some encouraged him to maintain and even brand it on his music.
L-Tido Instagram

Although he has had a fair share of challenges, L-Tido has leveraged self-discipline and resilience as his primary tools of survival in the industry. What more can we expect from him? Well, keep following our posts and we will for sure keep you updated.
READ ALSO
Lukhanyo Am bio: age, clan name, wife, measurements, education, Mapimpi profile
Langa Mngoma bio: age, boyfriend, SAMAs rant, hair, TV shows, Instagram
20 famous women in South Africa
Source: Briefly News