15 best pumps and flats for women 2020
Women always want to look good wherever they go. They are believed to have a special place in their hearts for several things such as makeup, dresses, and most definitely, shoes. When it comes to shoes, there are different types of shoes available in the market, such as flats, pumps, wedges, heels, sneakers, among others, which can be embraced for different occasions. However, before purchasing that pair of shoes, there are various factors to consider, such as design, comfort, support, cushioning, breathability, and weight.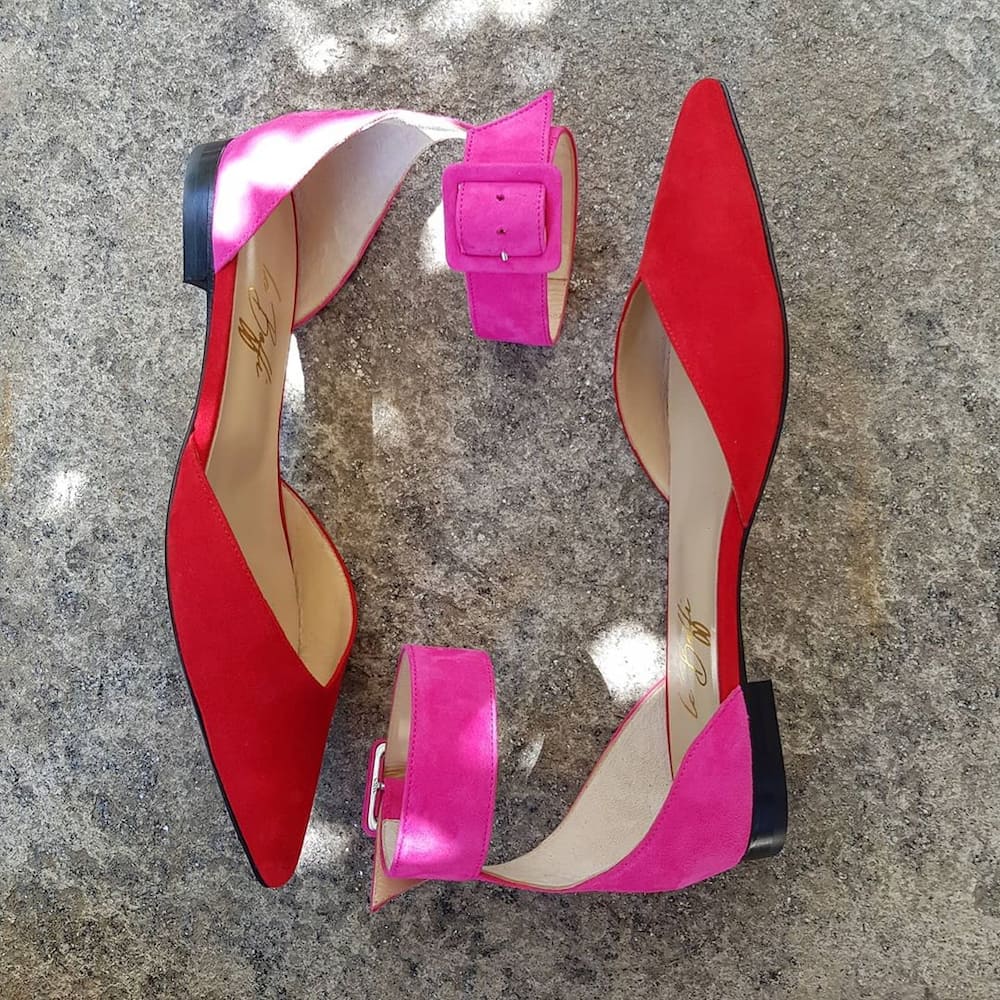 Keep in mind that wearing comfortable shoes goes a long way as it will enable you to handle everyday tasks. You do not want to wear uncomfortable shoes as you may develop health problems such as back pain, among others. With that said, here are some of the flats which you can embrace in 2020.
Trending flat shoes for women
Sometimes it is difficult finding the ideal flat shoes or even pumps shoes, especially for a workplace setting. This is because there may be a few specifications, such as style and colour that needs to be met. Keep in mind that you also need to be comfortable throughout the day, even when standing. When looking for ideal shoes, always ensure that they have a great design.
1. Vionic Minna ballet flats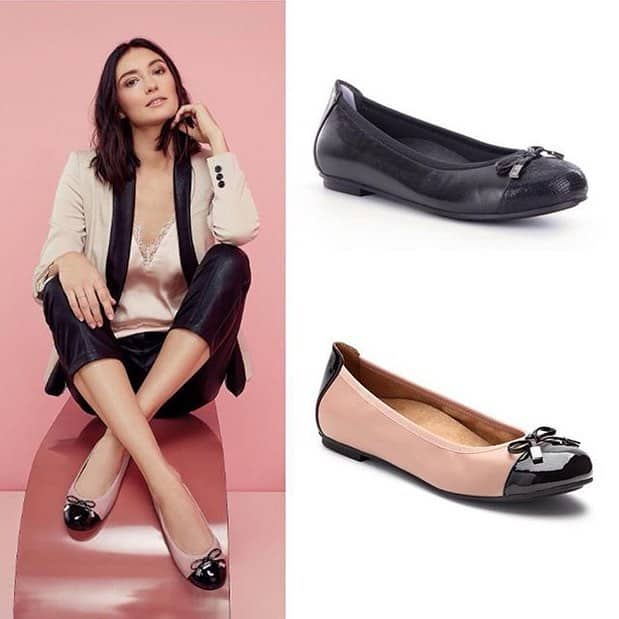 This is a popular shoe globally from the Vionic brand. It is one of the best flat shoes for work and perfect for most women looking for comfort and quality. It is made from top-notch leather, and you can be sure that it will serve you for an extended period without wearing out. The best part about it is that it is raised to provide comfort as one runs errands. The toe-box is also spacious enough to give ample room for your toes to move comfortably and at ease.
Also, worth noting is that they have a non-slip synthetic outsole that aids in preventing any form of slip accidents. It is also easy to wear and remove the shoes as it is a slip-on. You can find in different colours and sizes, and at an affordable price.
2. Hush Puppies Chaste Ballet flats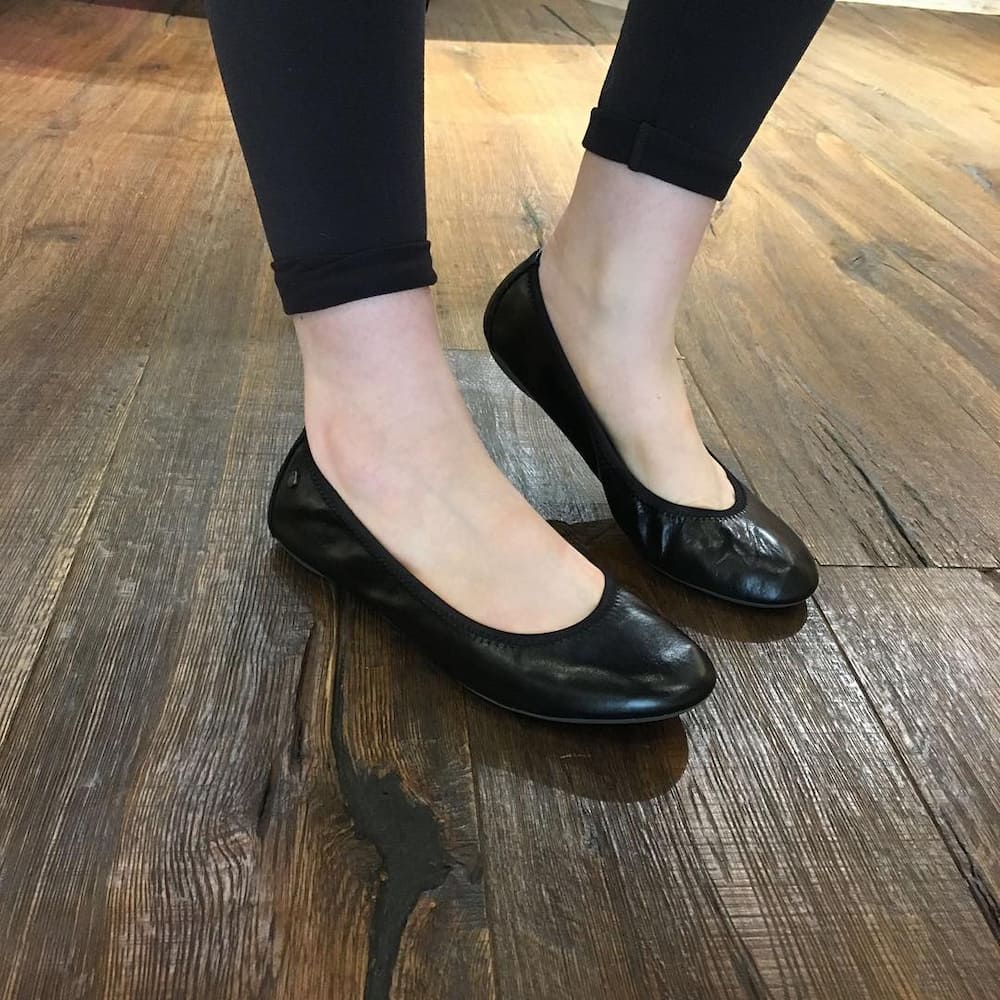 Hush Puppies are choice for most young ladies who are looking for cute and comfortable flats. Made of soft suede leather, they come in a variety of eye-catching colours. They make the perfect choice for flat shoes for weddings.
Your front door is the first thing your guests will see when they visit your home, so make a good first impression by adding this perfect Personalised Own Message Doormat. It is not only practical but also stylish. You can choose your message to make the mat more unique.
3. Vionic Robyn ballet flats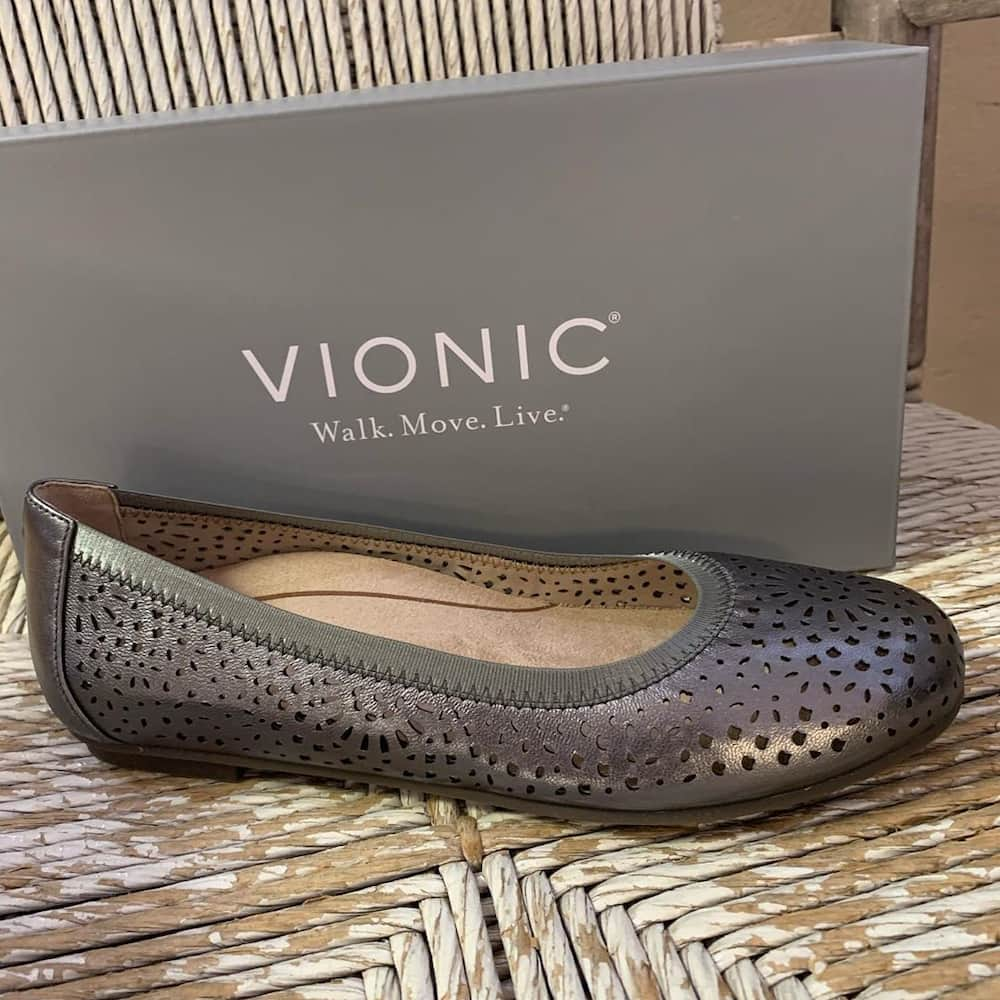 If you are in a busy workplace setup or simply engage in much walking, then this is yours. The shoe is made from durable leather and is available in various colours. The Vionic flats also have a comfortable and cushioned footbed that makes it easy for one to run multiple errands. You will also have ample room to move your toes, and any perspiration or sweat is absorbed. The shoe is also fitted with a rubber sole to boost your comfort level.
4. Cole Haan Tali Bow Ballet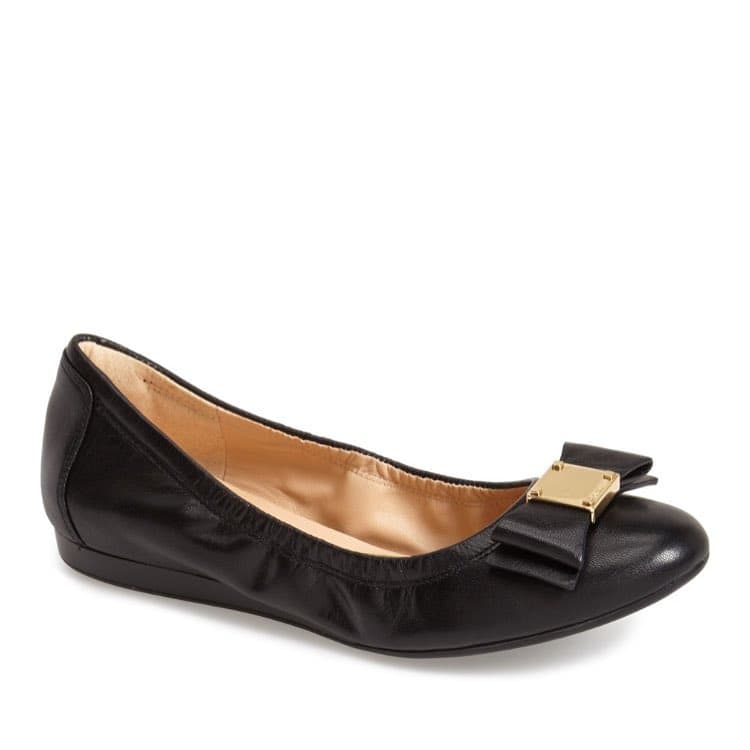 These are comfortable to wear for any occasion. They can be worn to any event such as a wedding or formal meeting. The best part about these Tali Bow ballet is that they have a subtle wedge heel, ideal for body posture and comfort.
Flat pumps shoes South Africa
Here are some more classic and comfortable choices for you. You can also find some comfy flats at the fix shoes brand in South Africa.
5. Bella Marie Angie Toe Ballet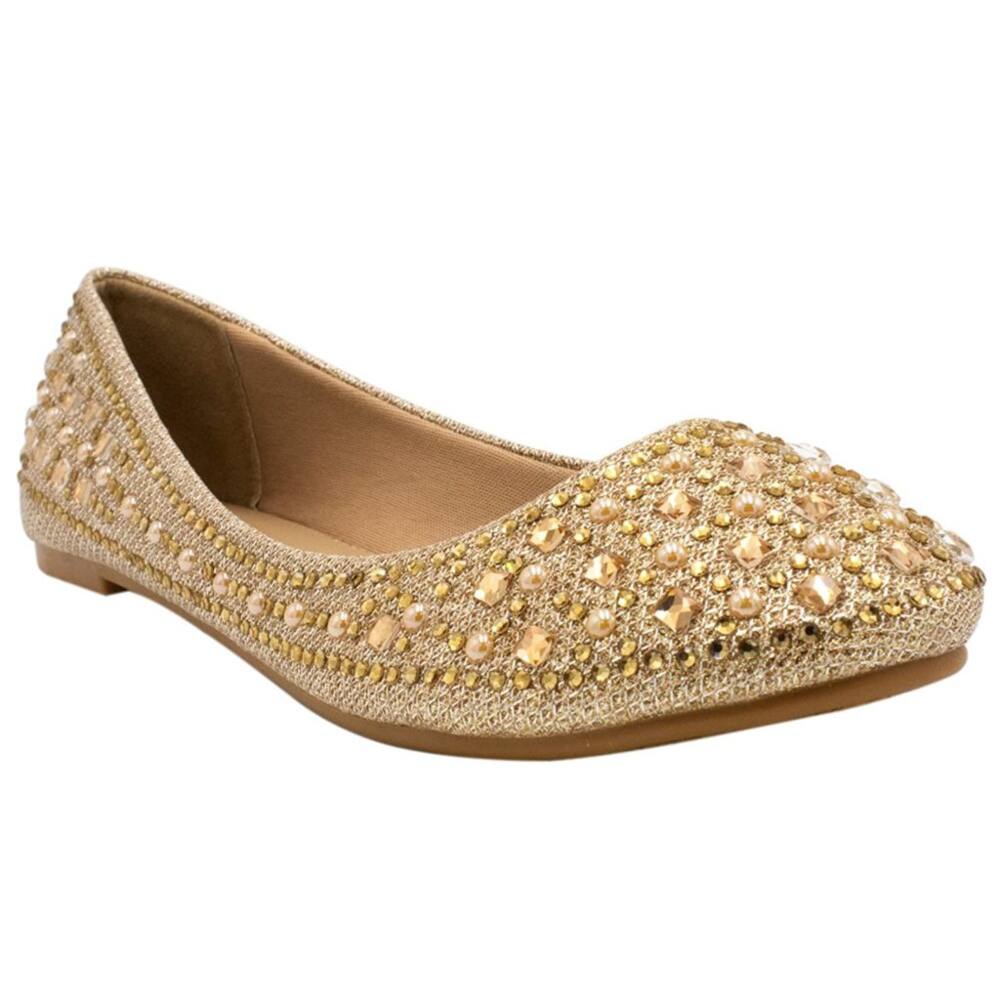 These flats ate perfect for outdoor activities such as weddings and any other casual events. They are a choice for most women who are looking for comfort and elegance.
6. Skechers Fest Reggea Willows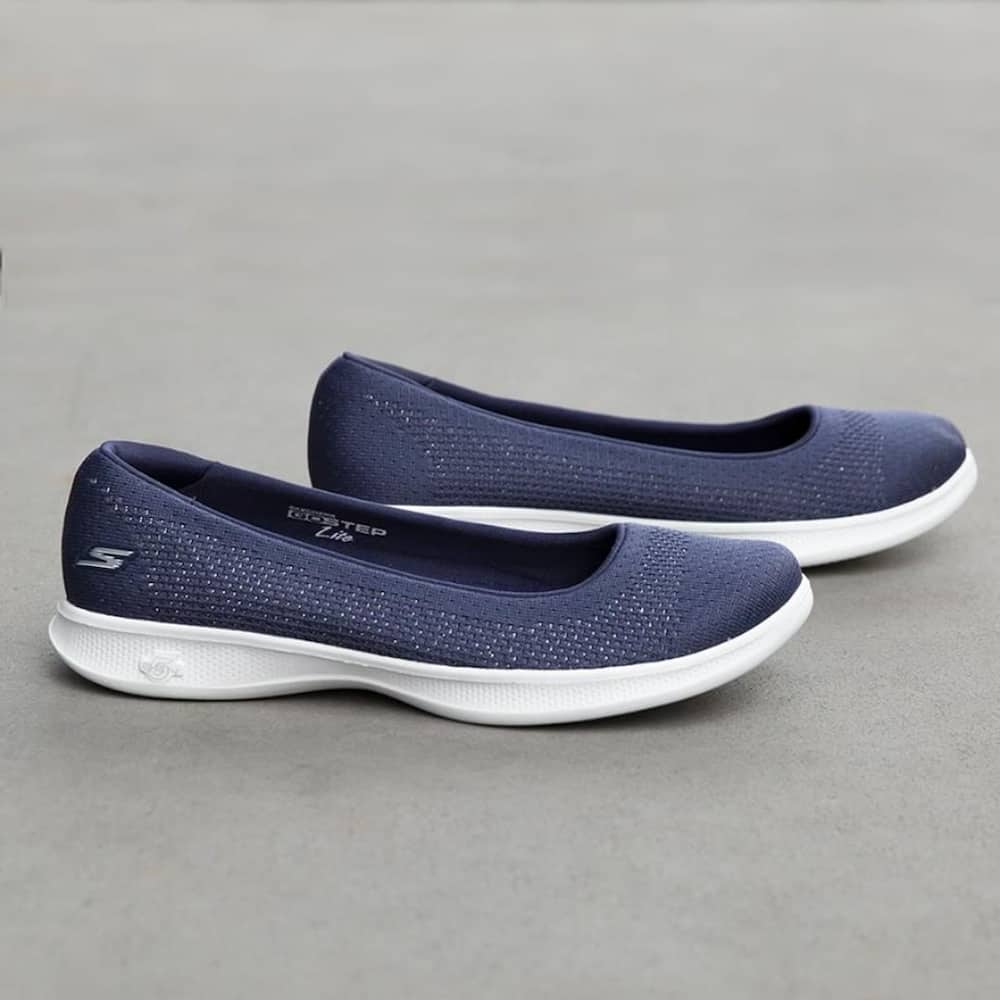 If you are looking for both elegance and comfort at the same time, then this is the perfect choice for you. It is recommended for women who spend most of their time on their feet as it is light and convenient to wear. It also has a well-levelled footbed to provide comfort to your feet. When you think you have heard it all, you get to know that its memory foam absorbs impact and shock each time your foot lands on the ground, which makes it perfect for light runs.
7. Crocs at work flats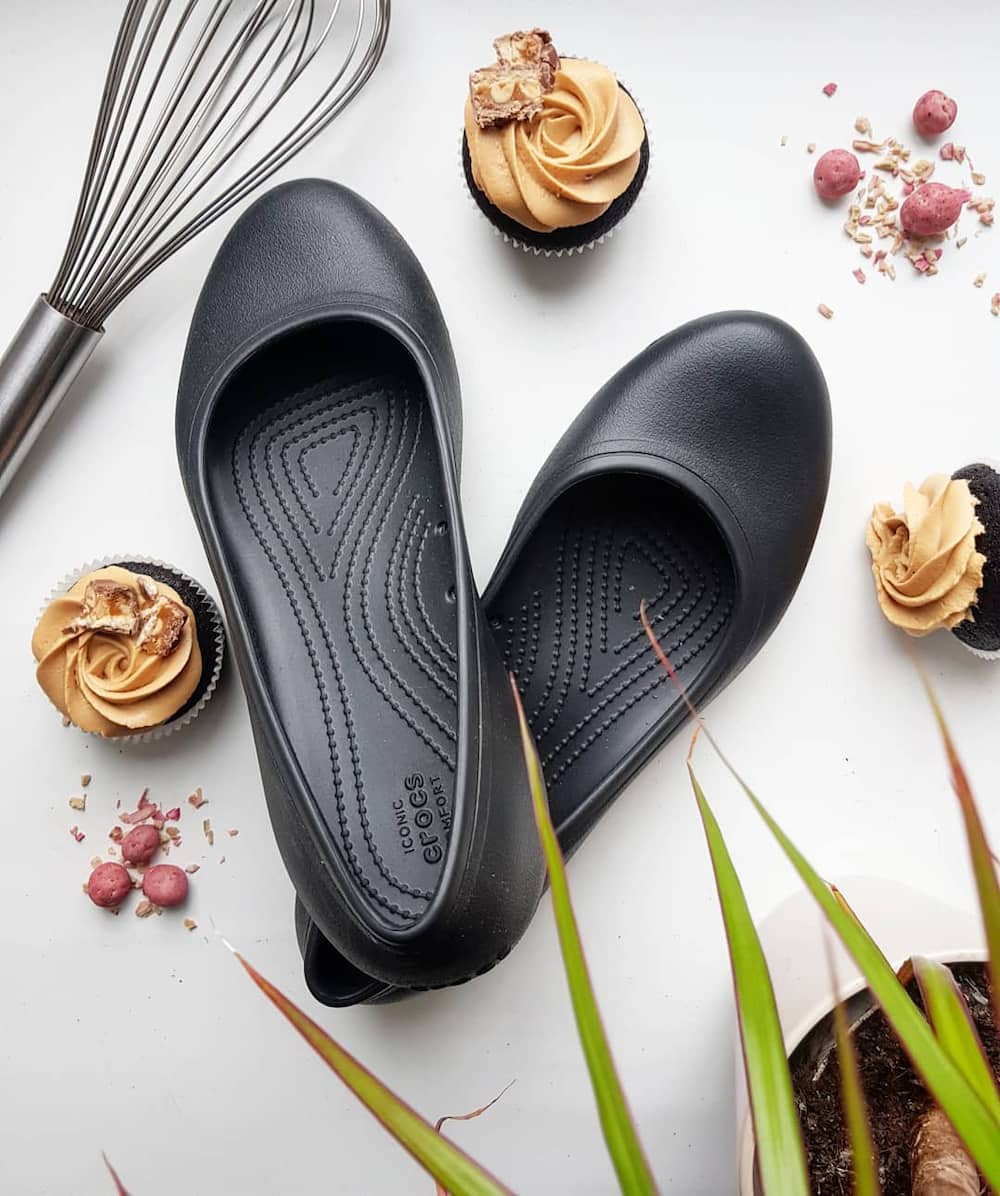 If you are looking for shoes that will give you an easy time when in a hurry, worry no more! These ones will provide you with ease when wearing and taking off the show. It is perfect for travelling, indoor, and outdoor activities. Its out-sole is made from sturdy synthetic, and its lightweight is recommendable for any day wear.
8. Tory Burch Travel flats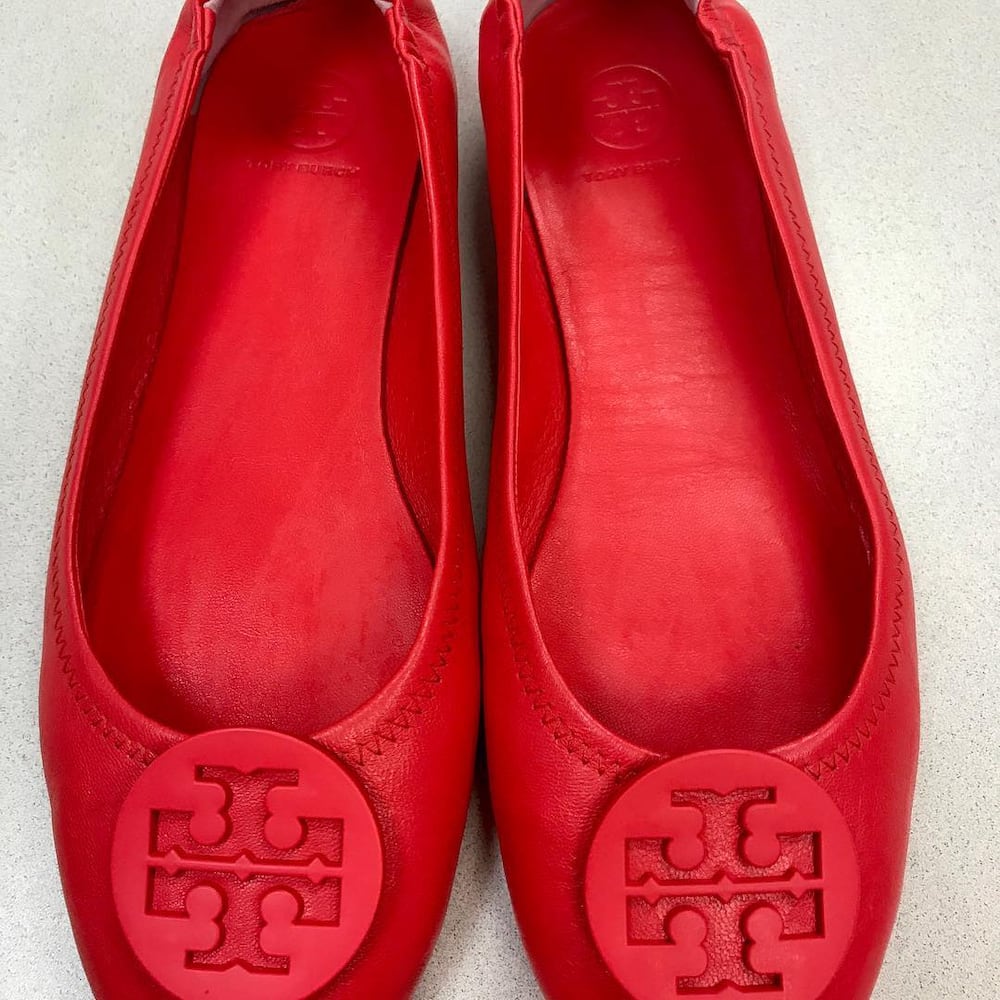 Cute and comfy is a perfect description of these shoes. They are also high-quality and excellent while driving, and also perfect for casual wear. If you have wide feet, you can be sure that these shoes will suit you well. The shoe has a classic round toe with a Tory Burch symbol on the top that is super attractive.
9. exflex Comfort Women's Caroline String Tie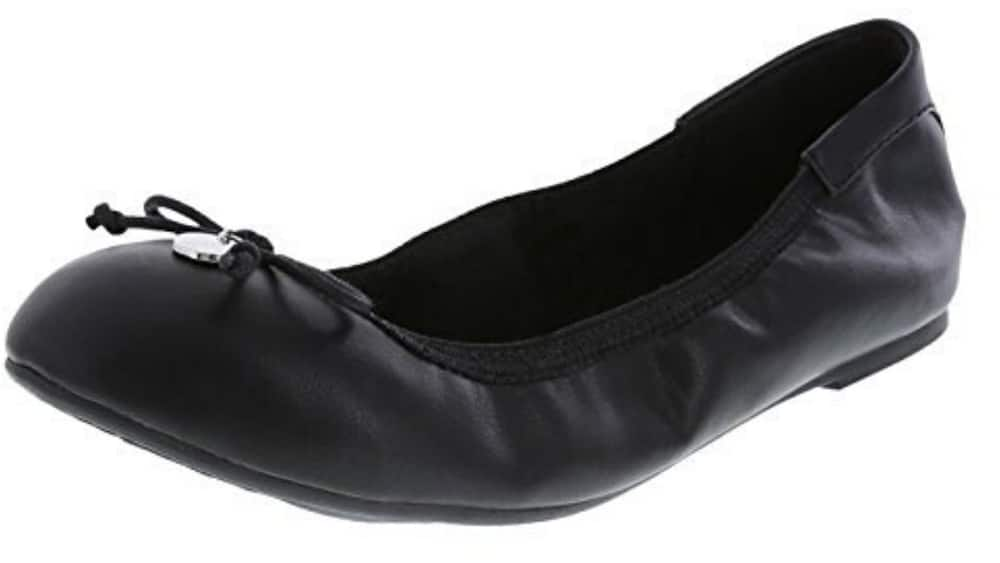 If you work in a busy office setup, then these shoes will suit you best. The Clarks Ayla low ballet shoes have an easy slip-on and enough space for the feet to move freely. They are also fitted with a breathable interior, which ensures that any moisture is absorbed, leaving your feet fresh and dry.
READ ALSO: 10 most valuable luxury brands in the world today
Make sure your leather shoes look nice with the help of KIWI BLACK SHOE POLISH 200ML. Using this shoe polish, you will bring more shine, nourishment, and protection, and increase water resistance of your favourite pair of flats or pumps. Get the shoe polish for R77!
10. Naot Footwear Kirei Mary Jane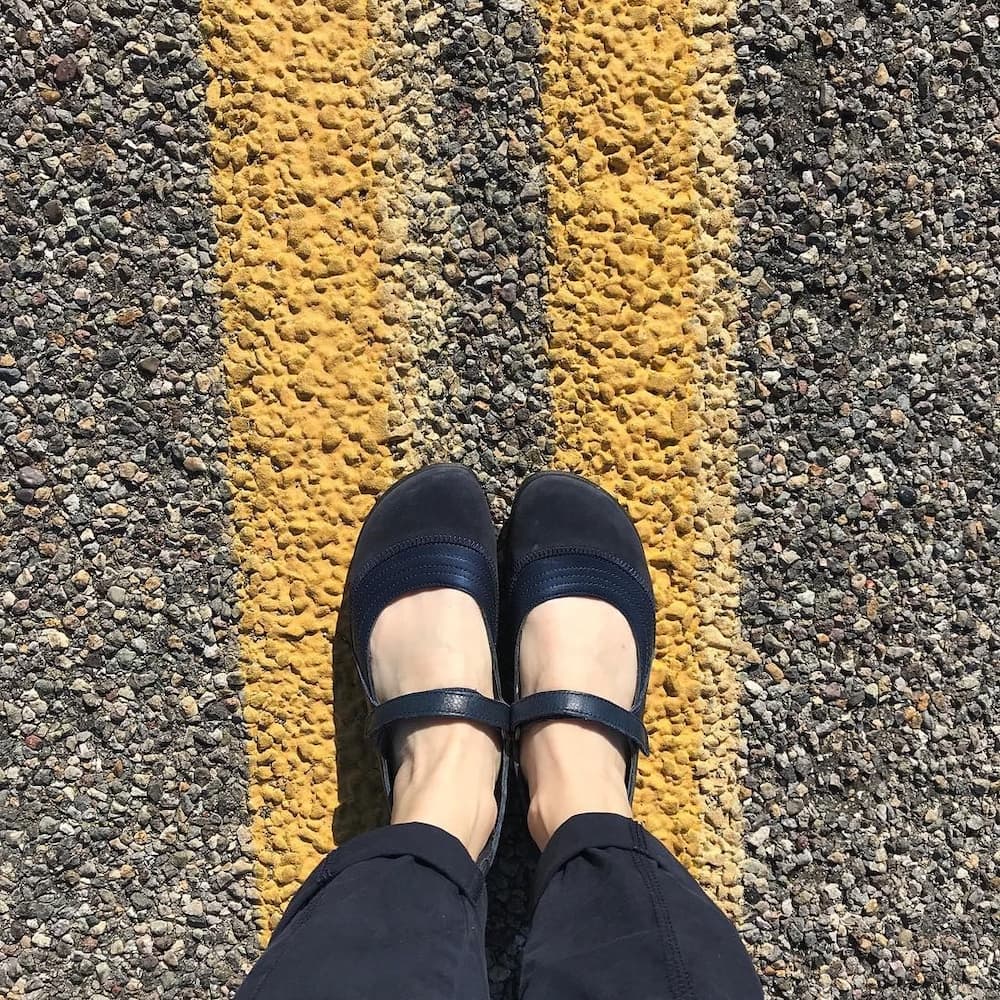 These shoes come with a unique design and a cosy fit. It is made of quality leather and provides the feet with ample support. The shoes have a big toe box to ensure your feet are free to move. They also have an adjustable buckle to give you the freedom to adjust to your liking.
11. Massimo Matteo Penny Keeper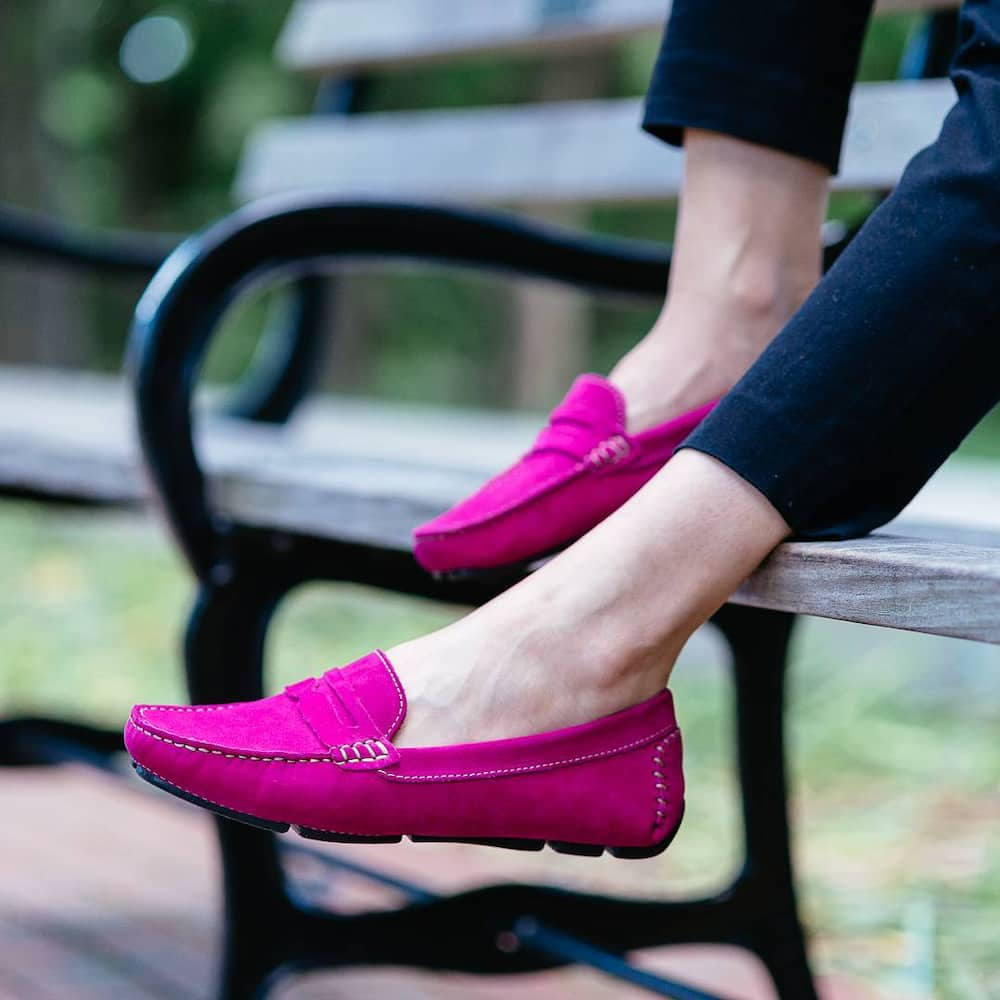 If you have a soft spot for loafers or moccasins, then this is great for you. They come in a variety of colours that will leave you spoiled for choice. The leather is soft, which means it will be kind to your feet. The best part is that you can wear them without slips or socks without catching any blisters.
12. Hot Chocolate Design Chocolaticas Bon Voyage Mary Jane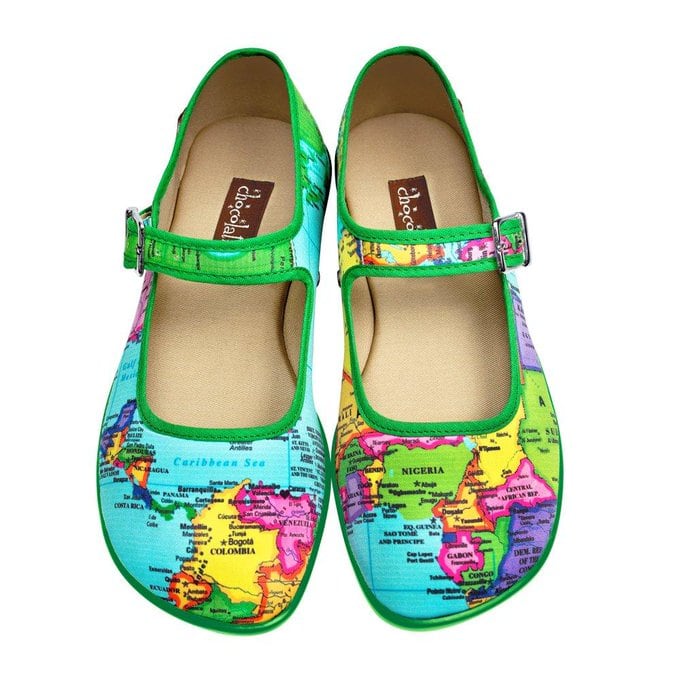 These flats are perfect for anyone who loves bright colours. They come in a unique map-themed print that is perfect for any event, especially travelling to achieve fitness goals. It is comfortable, stylish, and safe to wear. Your toes will also enjoy as they will be able to move freely. Last but not least, the shoe wear is long-lasting and durable.
13. BOBS Skechers Women's Plush Fashion Slip-On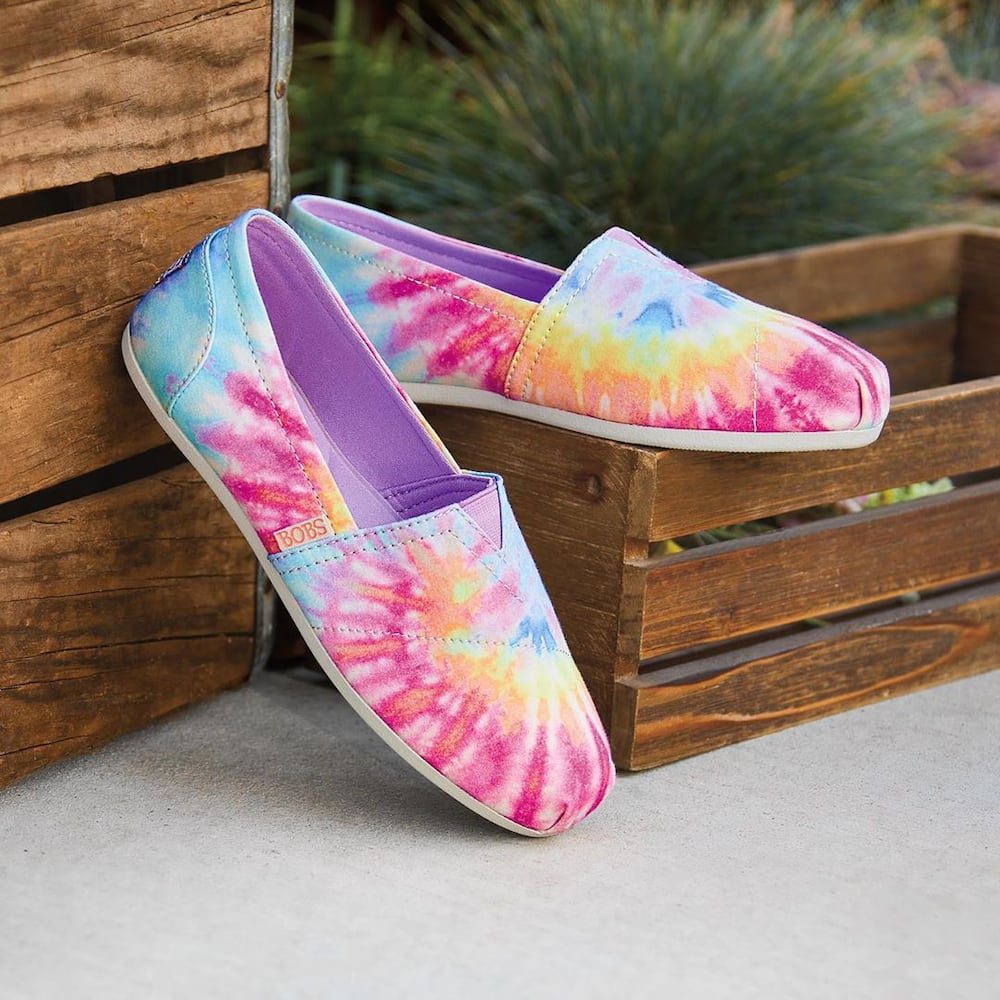 If you are looking for quality shoes that will make you feel and look great, then you have еруь here. The Skechers are durable and robust, which makes it a choice for most people. Worth noting is that they have a thick rubber outsole to ensure that your feet are dry and comfortable. It also makes it possible to walk on sliding surfaces.
14. Born Julianne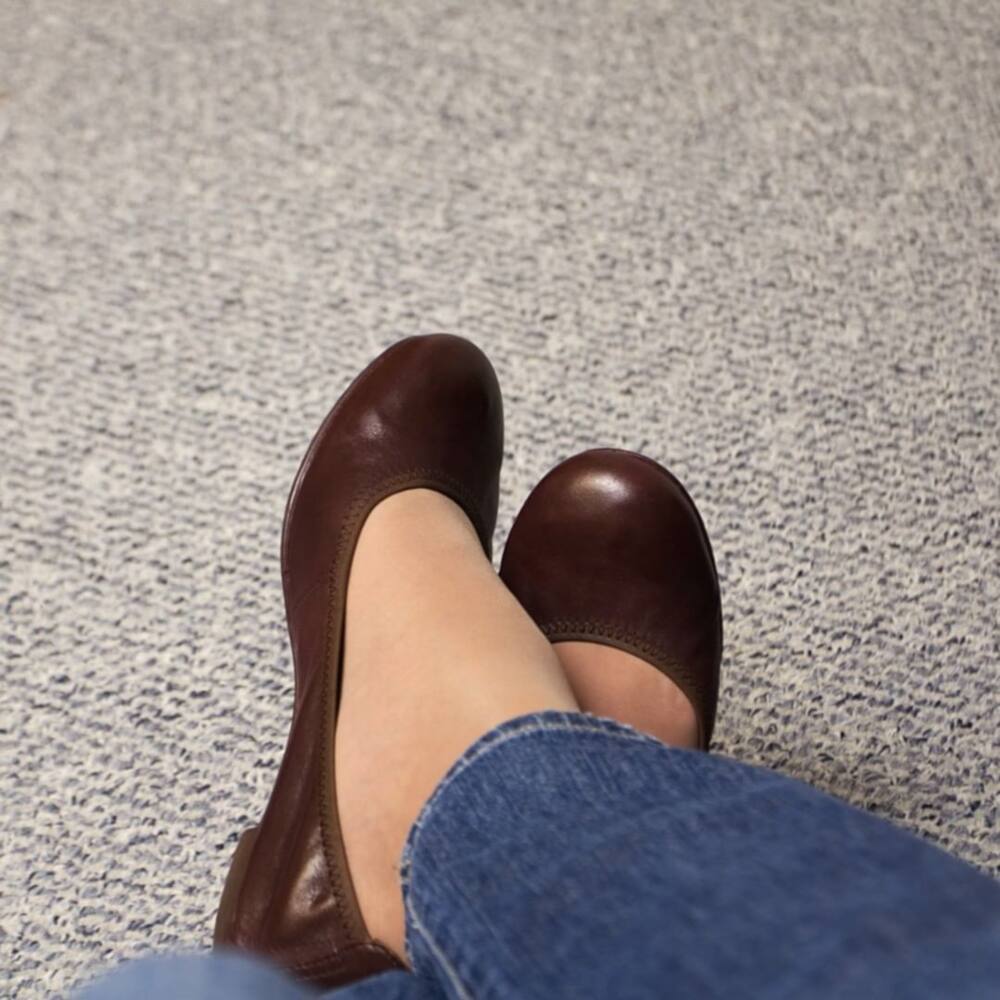 You know that finding the right shoes can seem like a mission at times. The Born Julianne flats are comfy to the core as they have superb arch support.
15. Jessica Simpson Women's Mandalaye Rubber Ballet flats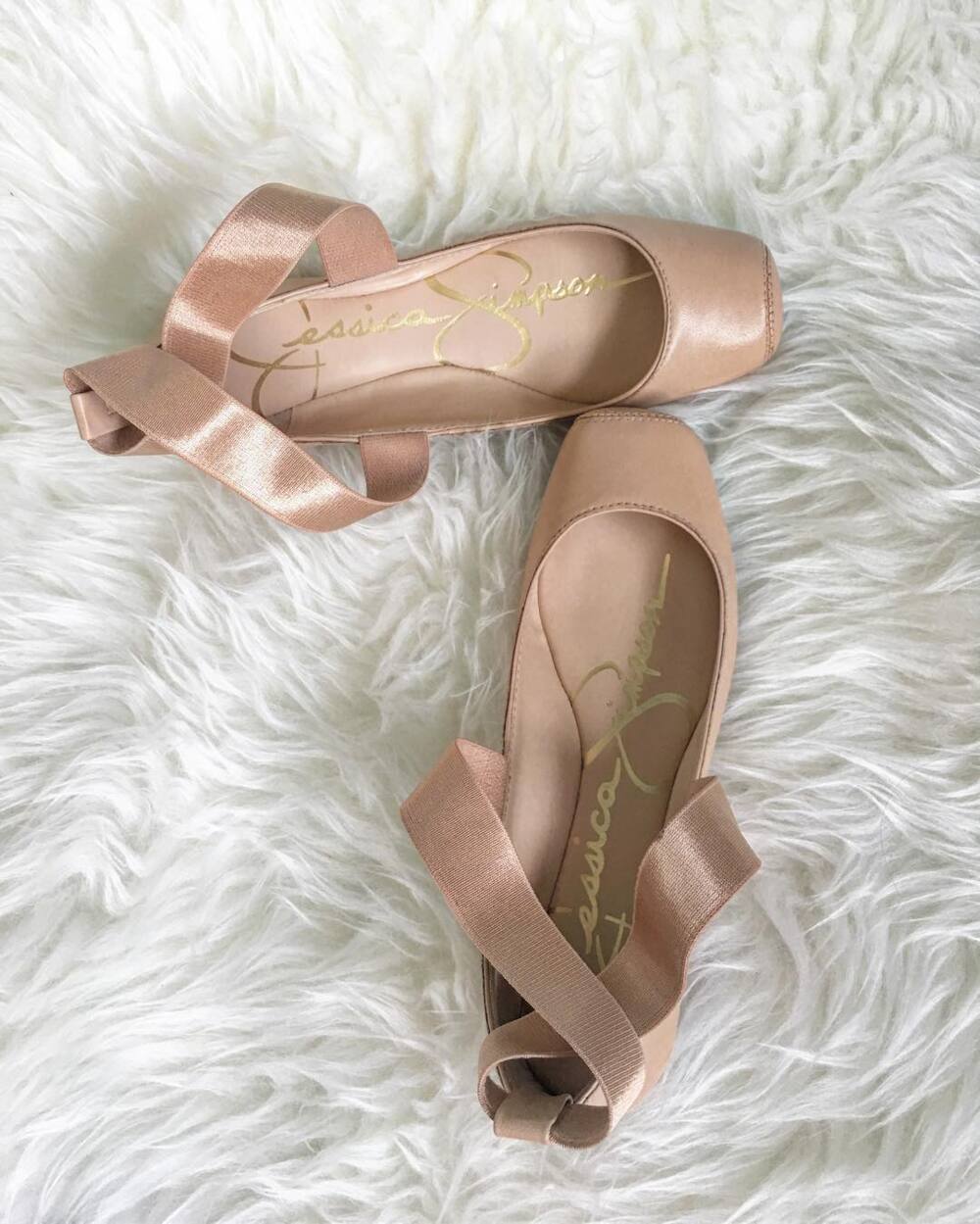 These flats are comfortable and quite supportive of the feet. They carry a celebrity name and are known to be high-quality. The leather is soft and has an ankle strap that makes the shoe wear unique and a top-choice for most women.
FAQ
Here are some of the frequently asked questions.
What is a flat shoe?
A flat shoe is a type of ballerina-inspired shoes that have been embraced by most women in the world today.
What are ladies pump shoes?
Pump shoes are closed-toe or peep-toe and have a heel of 1 inch or less. They can be worn as either formal or casual shoes, and come in all types of colours.
What are the best flat shoes for walking?
According to reviews made by people, Everlane flats are the best choice for most people. They are quality flats which are made from Italian leather. They also come in a variety of colours for you to choose from.
READ ALSO: Top 10 clothing stores: Best online clothing shopping South Africa
What are the most comfortable women's flats?
The Margaux The Demi has been rated as the comfiest shoes of all time. The footwear has a foam padding that is perfect for the feet. It is made of Italian leather flats and has a lovely cord bow that appeals to the eyes.
With the above list of flats at your disposal, you can choose the most suitable flats for you. Interestingly, most choices will work magic for you since you can wear them as casuals and also as office wear.
DISCLAIMER: Please note that some of the links in the article are affiliate links and BRIEFLY.co.za will earn a commission if you purchase through those links. However, we always choose only the best quality products that we use ourselves and recommend to our readers. The earnings we get from the affiliate marketing help us continue preparing useful and entertaining content, that our audience enjoys.
READ ALSO:
10 most expensive cameras 2020
10 most expensive cars and their celebrities owners in South Africa
20 Inexpensive maternity wear ideas: dresses, baby shower clothes and more
Source: Briefly News