Mehek 2 Teasers: July 2020
Watching soap operas is one of the things that most people have had to embrace in 2020. The good thing about this habit is that the shows always give you a reason to come back. The most exciting part about it is that through the teasers, you can still have a glimpse of what is going to transpire in the oncoming episodes. For instance, Mehek 2 teasers highlight some of the notable scenes that you should anticipate in July 2020.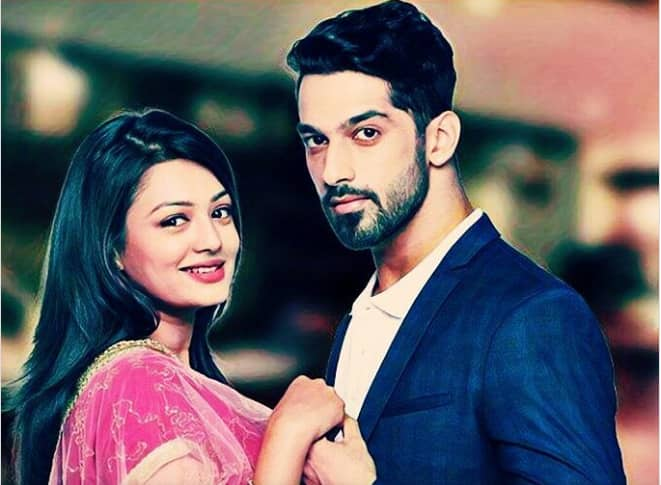 Mehek 2 teasers for July are here, and the sudden twist of events that the show depicts is mind-boggling. You will not believe the outcome of the relationship between Norah and Karan. You will also be shocked by the decision that Mehek and Shaurya are going to make.
Mehek 2 teasers for July 2020
Will Svetlana and Sanjay succeed in bringing Mehek and Shaurya down? How about reading on to find out more details?
Episode 23 - Wednesday, 1st of July 2020
Zara plans to expose Miraj and Rukhsaar as frauds, and Rukhsaar tries to go ahead of her and stop her from implementing her plans.
Episode 24 - Thursday, 2nd of July 2020
Some goons try to inflict pain on Mehek in Shaurya's presence, and his reaction to the scene is unbelievable. Meanwhile, Leleti reprimands Karan for being mean to Norah.
Episode 25 - Friday, 3th of July 2020
It is finally the day of Mehek's henna celebration, and everyone is hopeful that things will go according to plan. On the other side, Shaurya is impressed by how productive Dennis has been. He urges him to keep on working hard.
Episode 26 - Monday, 6th of July 2020
Shaurya comes through for Mehek before she makes a grievous mistake, and the relationship between Karan and Norah hits rock bottom. Also, so much is at the risk of being lost.
Episode 27 - Tuesday, 7th of July 2020
Shaurya decides to offer Mehek an opportunity to work in his restaurant; he has no idea that she works for KD. Sonal tries to get Norah to calm down so that he can help her fix her relationship. Will his efforts bear fruits?
READ ALSO: Imbewu Teasers: July 2020
Episode 28 - Wednesday, 8th of July 2020
Mehek finally opens up to Shaura about having feelings for him, and his reaction is exceptional. On the other hand, Norah lets Dennis offer his help as she tries to figure out her situation.
Episode 29 - Thursday, 9th of July 2020
Mehek and Shaurya bond over their love and create beautiful memories, and Karan shows remorse and reaches out to Norah to apologise about what happened earlier.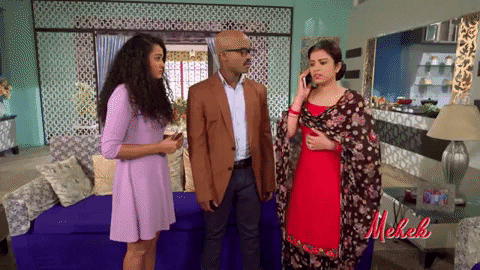 Episode 30 - Friday, 10th of July 2020
Shaurya is forced to make amends after Svetlana's success in demoralising the Sharmas. On the flip side, Dennis is unsure again about his career; what is his next move going to be like?
Episode 31 - Monday, 13th of July 2020
Sanjana interferes with Norah's relationship, and Norah is confused about whose theory to believe. On the other side, Mehek gets so carried away by what she feels towards Shaurya that she chooses him over her family.
Episode 32 - Tuesday, 14th of July 2020
Svetlana takes advantage of Shaurya's absence to try and make the family turn against Shaurya. Leleti is hopeful that the relationship between Karan and Norah will not fail her, although she is unsure about her husband's opinion about it.
Episode 33 - Wednesday, 15th of July 2020
Svetlana goes to prison to see Sanjay. He has a proposal on a plan to take down Shaurya, although the presence of a new member in their team might hinder their plans.
Episode 34 - Thursday, 16th of July 2020
Sonal supports Norah as she tries to get details about the Minnie saga, and Mehek feels like she is worlds apart from Shaurya.
Episode 35 - Friday, 17th of July 2020
Mehek insists that she will fight to win over Shaurya's heart because she believes that the fortunate are the only ones who find love. Dennis shows up to help Shaurya at a time when he needs it.
Episode 36 - Monday, 20th of July 2020
The efforts that Sonal makes to reunite Karan and Norah bear fruits, and the spark of love between Mehek and Shaurya continues to gain momentum, and they even begin to prepare for their wedding. Meanwhile, Svetlana is uncompromising about her plan to ruin the relationship between Shaurya and Mehek.
READ ALSO: Arendsvlei Teasers: July 2020
Episode 37 - Tuesday, 21st of July 2020
Norah insists that she will never leave the country for Africa, and her father fumes when he sees her hanging out with Karan. Shaurya shows up on time and saves a crucial situation. Later, someone shows up unexpectedly, and their presence ruins the good mood.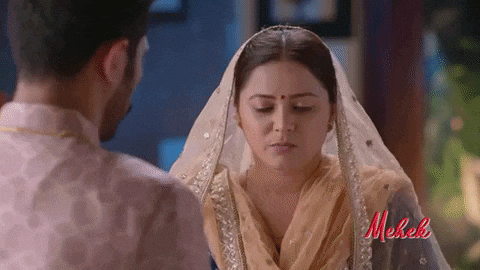 Episode 38 - Wednesday, 22nd of July 2020
Leleti tries to calm everyone down although Eddie questions Norah about the time that she spent with Karan. On the other hand, Shauray seems sceptical about Sanjay's arrival. He does not want him to interfere with the plans that he has with Mehek.
Episode 39 - Thursday, 23rd of July 2020
Sanjana discovers some compromising photos of Norah and Karan, and Norah tries her best to try and bring the situation under control. On the other side, Svetlana and Sanjay insist on their plans to ensure that Mehek and Shaurya do not proceed with their wedding preparations.
Episode 40 - Friday, 24th of July 2020
A client shows Eddie some of the compromising photos of Norah and Karan, and they make him very furious. Shaurya and Mehek make it to their wedding day, and Sanjay gets overwhelmed by his anger. What is he going to do?
Episode 41 - Monday, 27th of July 2020
Norah discovers that Eddie reached out to Karan; hence, tension reigns in the Gabela family. Panic reigns when Shaurya fails to show up and Ravi comes across information that could change the situation significantly.
Episode 42- Tuesday, 28th of July 2020
Karan makes up his mind about leaving Delhi, and his departure makes Norah devastated. Mehek finally reunites with the love of her life, although the situation is not smooth for them and their families. Later, she starts expressing her doubts on whether Shaurya loves her.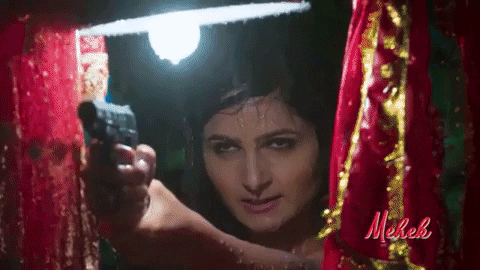 Episode 43 - Wednesday, 29th of July 2020
Eddie questions Norah and tries to end the conflict between her and Karan. Mehek commits herself to fight for her love for Shaurya, especially now that her family has blessed her. Shaurya opens up to Mehek about how much he hates Sanjay and Svetlana and what he knows about them.
Episode 44 -Thursday, 30th of July 2020
Norah gets involved in a poisoning accident, and she is in a critical condition at the hospital. Mehek goes back to the Khanna household, and she is recognised as Mrs Shaurya Khanna. The thought of this does not sit well will Svetlana.
Episode 45 - Friday, 31st of July 2020
Karan comes through for Norah for the time that she is in the hospital, and Shaurya is still battling the heaviness in his heart; hence, he mistreats Mehek.
Mehek
Shaurya comes through for Mehek at a crucial time, and their association turns into a relationship. They get so carried away by what they feel for each other that they plan on getting married. However, Svetlana and Sanjay pose as a threat to their union. Will they get past this hurdle?
Norah
Norah and Karan get into an argument that threatens their relationship. Luckily, they manage to get over their differences and bounce back. However, the unexpected happens when Norah gets involved in a poisoning accident that leaves her in the hospital.
Mehek 2 teasers for July 2020 have highlighted how intense the oncoming episodes are going to be. You cannot afford to miss out on this kind of humour. Make sure to tune in every weekday at 5:00 pm.
READ ALSO:
Zee World Age Is Just a Number: cast, full story, plot summary
Along Came Love Teasers: July 2020
Mehek full story, plot summary, cast, teasers
Source: Briefly.co.za