- Health Minister Dr Zweli Mkhize has revealed that Gauteng is expected to reach high levels of Covid-19 infections
- In fact, it is predicted that a surge in cases will see the province recording the highest number of infections in SA
- Briefly.co.za explores what makes the minister believe that Gauteng will be the next epicentre
PAY ATTENTION: Click "See First" under the "Following" tab to see Briefly.co.za News on your News Feed!
Health Minister Dr Zweli Mkhize believes that Gauteng will soon surpass the Western Cape as the province with the highest number of Covid-19 infections.
In a statement released by the Health Ministery, Mkhize gave some insight as to why he felt this way:
"We believe that within the coming days, Gauteng will emerge with the highest COVID-19 numbers. Factors contributing to this trend are inward migration; the large population (especially in metros like Johannesburg, Ekurhuleni and Tshwane); increased congregating which spurs cluster outbreaks; and the level to which people are able to adapt to new behaviours such as social distancing and the wearing of masks."
Mkhize continued to explain that the shift to Level 3 lockdown had contributed to the climb in infections:
"When the national lockdown was eased to level three, there was a large inward movement of people as economic activities resumed. The surge that has been witnessed in the past two weeks has developed due to seeding of infections carried in by members of the community as they moved back into the workplace. It was therefore inevitable that there would be cluster outbreaks as infections spilt over from communities into places of congregation such as mines, factories, taxis and busses. (We have indeed witnessed this in the mining sector in the North West where cluster outbreaks in the mines have driven a sudden increase in the numbers in this province.)"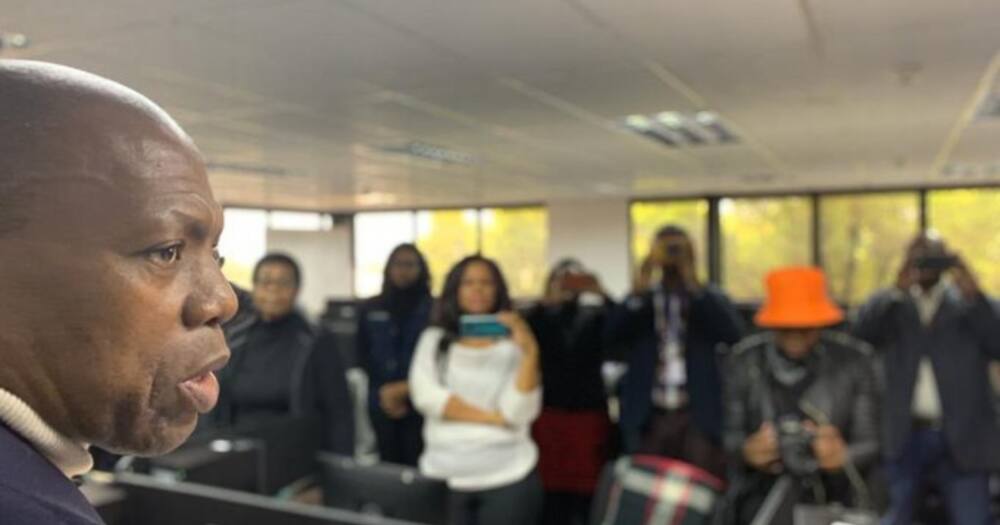 READ ALSO: Covid-19 update: Gauteng to overtake Western Cape in infections
The minister highlighted screening programmes in high-density areas as a key intervention:
"It therefore remains critical to have well-established screening programmes in place at all junctures where people transition into high-density areas like in the mining sector, where we have observed quite a number of cluster outbreaks as miners return to work."
Mkhize reminded the nation that there is currently no cure, no vaccine for Covid-19 and that the future lies in the hands of every individual:
"We do not have a vaccine. We do not have a cure. Our ability to break the cycle of infection depends on our willingness to remain focused and disciplined and take non-pharmaceutical interventions seriously."
The minister called on citizens to ensure that their communities are adhering to preventative measures:
"We can beat this pandemic together – we already proved this during the lockdown. It remains in each and every citizen's hands to admonish family members, colleagues, friends who refuse to adhere to measures that protect lives by limiting the spread of this virus."
Briefly.co.za reported that South Africa had reached 138 134 infections and 2 456 fatalities.
Enjoyed reading our story? Download BRIEFLY's news app on Google Play now and stay up-to-date with major South African news!