- Taxi operators in Tshwane have defied the call to resume the 100% load capacity
- The taxi drivers said they are sympathetic to SANTACO's cause but they also do not want to break the law
- Another taxi driver said he fears loading 100% would result in increased Covid-19 infections
PAY ATTENTION: Click "See First" under the "Following" tab to see Briefly.co.za News on your News Feed!
In an act of defiance, empathy, or perhaps self-preservation, Tshwane taxi operators are refusing to transport commuters at a 100% capacity.
On Sunday, the ongoing conflict between the Department of Transport and the taxi industry escalated and the taxi industry felt their cries were not being heard.
In response to being snubbed by the Minister of Transport Fikile Mbalula, the taxi industry decided they would return to the 100% load capacity and also resume long distance commutes.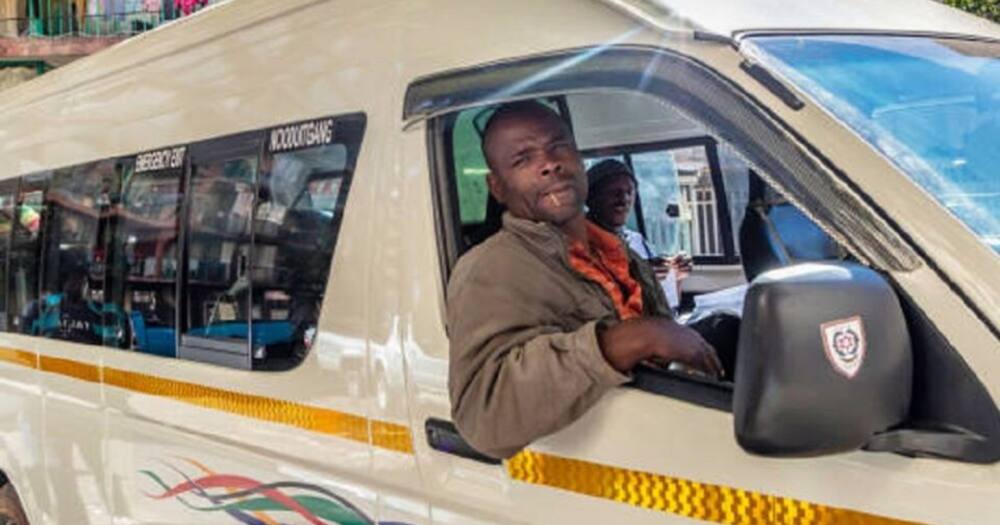 READ ALSO: Taxis industry to resume 100% load capacity as negotiations break down
South African National Taxi Council (SANTACO) president, Phillip Taaibosch, informed the taxi operators that they can load passengers to full capacity and resume long distance travelling without the necessary permits.
Tshwane taxi operators, have, however, decided to defy this call and continue loading 70% capacity as guided by the lockdown regulations.
Peter Mogadingwane, who operates a taxi from Mabopane to Madidi under the Mashata taxi association, said it was understandable why the taxi industry was frustrated by the government. However, he said defying government's regulations would be unwise.
Mogadingwane said:
"We can't load 100% capacity because we don't want to be arrested. If we do that they are definitely going to be arrested and where will SANTACO be when we are in trouble with the law?"
IOL reported that Mogadingwane highlighted the negative impact the 70% load capacity regulation has had on profits and expressed his worry about the looming petrol increase.
Tshepo Motlhatlhaego, a taxi operator under Mawiga taxi association, said it would be risky to load taxis to full capacity because that might cause the virus to spread quicker.
Commuters also shared mixed reactions to the call for taxis to load at 100% capacity. One passenger said the government needed to allow the taxi industry to resume loading at 100% capacity.
Another commuter said the load capacity needs to remain at 70% because anything more would increase the risk of the Covid-19 virus.
Enjoyed reading our story? Download BRIEFLY's news app on Google Play now and stay up-to-date with major South African news!