Twist of Fate teasers for July 2020 are out, and the humour that they bring will leave you convinced to watch the show. The fight continues as the lovebirds try to prove that love conquers it all. The hurdles that they are subjected to are enough to convince them to quit. However, they choose to stand for one another. Will their destinies align and let them enjoy the beauty of being in love?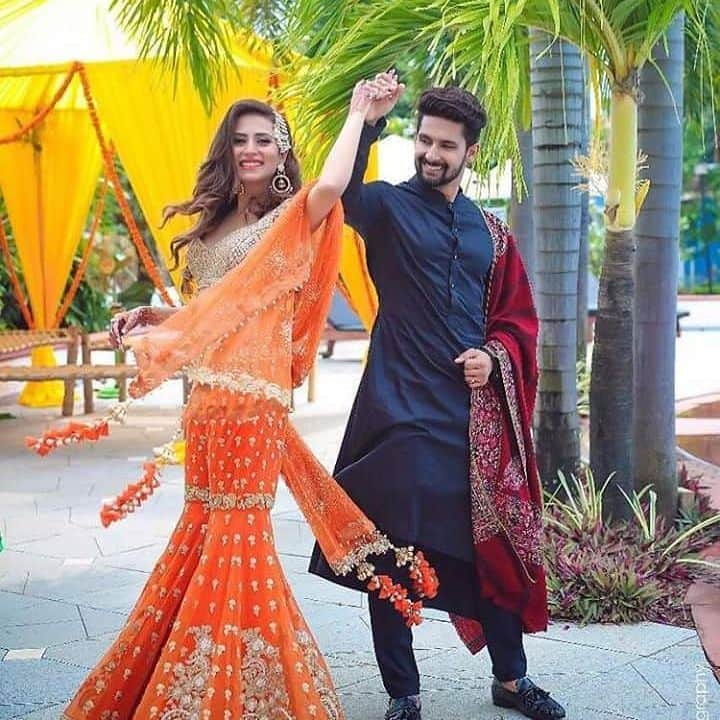 If the most recent episode of the show left you asking a series of questions, you might want to check out Twist of Fate teasers for July 2020. You will not believe the despondence that Aliya and Suresh are depicting in the name of fighting for the people that they love. Will their plans work in their favour?
Twist of Fate teasers for July 2020
These are some of the snippets of what you ought to brace yourself for in the next episodes.
Episode 92 - Wednesday, 1st of July 2020
Aliya is so overwhelmed by anger that she vows to frustrate Pragya. Abhi overhears Pragya and Bulbul as they converse about Purab; hence, he advises Purab to settle down with the lady that he will choose for him. Purab is so focused on pleasing Abhi; therefore, he agrees to his suggestion.
Episode 93 - Thursday, 2nd of July 2020
Abhi makes a mind-boggling proposal to Bulbul and Purab, and Tanu presumes that Abhi wants to marry off Aliya to Purab. Aliya gets excited about it; she has no idea that Abhi is planning something else.
Episode 94 - Friday, 3rd of July 2020
Abhi reveals that he will be marrying off Bulbul to Purab, and Bulbul is excited because she will spend the rest of her life with the man that she loves. Aliya is devastated by this news and contemplates suicide.
Episode 95 - Saturday, 4th of July 2020
Aliya declares that she supports the decision that Abhi has made regarding the marriage, although she is cold towards Bulbul. When Bulbul questions her about it, she denies her changed attitude.
Episode 96 - Sunday, 5th of July 2020
Aliya shows up right on time to save Bulbul from a deadly accident that Tanu planned. This incident persuades Bulbul that Aliya has changed and has the best intentions towards her. Are her instincts playing tricks on her?
Episode 97 - Monday, 6th of July 2020
Suresh is devastated when he hears the news of Bulbul getting married to Purab; hence he creates a scene at Abhi's house. Later, Suresh eavesdrops Tanu as she expresses her disappointments. Will he join forces with her to plan something harmful?
Episode 98 - Tuesday, 7th of July 2020
Bulbul and Purab proceed with their plans to try and reunite Abhi and Pragya. Tanu discerns that the two are planning something, and she intends to interfere with their plans.
READ ALSO: Mehek 2 Teasers: July 2020
Episode 99 - Wednesday, 8th of July 2020
Tanu discovers that Abhi is getting closer to Pragya; hence, she points fingers at Aliya for Abhi's behaviour. Later, someone pushes Bulbul into a swimming pool, and she does not know how to swim. Will she survive?
Episode 100 - Thursday, 9th of July 2020
Aliya shows her true colours, and it looks like she has a hand in the problems that Bulbul has been experiencing; although Pragya still thinks that Tanu is responsible for her misery.
Episode 101 - Friday, 10th of July 2020
Tanu interferes with the plans that Bulbul devises as she tries to reunite Abhi and Pragya. Later, during Tanu's birthday, Bulbul creates a scene that leaves her humiliated.
Episode 102 - Saturday, 11th of July 2020
Purab and Bulbul hearten Pragya to open up to Abhi about what she feels towards him, and Tanu is on a mission to bring Bulbul down.
Episode 103 - Sunday 12th of July 2020
Tanu devises a plan that will force Abhi to end things with Pragya and marry her. Will the plan bear any fruits?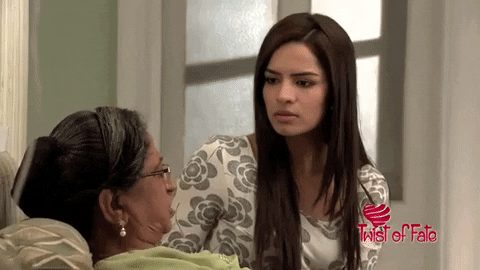 Episode 105 - Tuesday, 14th of July 2020
Aliya stumbles upon Bulbul and Purab in a compromising position, and this makes her burn with jealousy and resentment.
Episode 106 - Wednesday, 15th of July 2020
Abhi is forced to abandon the plans that he made with Tanu since he has to accompany Pragya to Sarla's house for dinner.
Episode 107 - Thursday, 16th of July 2020
Abhi gets into an argument with Tanu, and the fight culminates in him, humiliating her by comparing her flaws with Pragya's strengths. Tanu's mother arranges to meet Abhi's family to discuss what is happening to her daughter? What will the outcome of the meeting be?
Episode 108 - Friday, 17th of July 2020
Aliya realises that she is in an awkward position when her plans to hurt Bulbul fail to work as she expected. Later, someone who saved her from danger in the past causes her pain, and Neel abducts her when he realises that she has been planning an attack on Bulbul.
Episode 110 - Sunday, 19th of July 2020
Bulbul devises a plan for Pragya to open up to Abhi about what she feels. Meanwhile, Aliya plans for Bulbul to be abducted on the day of her engagement. However, things do not go as she wishes.
Episode 111 - Monday, 20th of July 2020
Abhi implements a plan to try and find Pragya, although his victory does not last for long.
Episode 112 - Tuesday, 21st of July 2020
Pragya finally finds a way of reaching out to Abhi and gives him directions to where she is. Later, she attempts to escape; will the abductors catch up with her?
Episode 114 - Thursday, 23rd of July 2020
Purab receives a phone call from someone who insists that they will let Pragya go if he allows him to have Bulbul. Later, Purab realises that the caller is someone who is so much into Bulbul.
Episode 115 - Friday, 24th of July 2020
Tanu makes Valentine's plans for Abhi, although she is annoyed when he prefers to spend the time tracing Pragya's whereabouts. She asks him to decide whether he will choose her or Pragya, and the answer that he gives leaves her in shock.
Episode 116 - Saturday, 25th of July 2020
Bulbul suspects that Aliya colluded into her abduction plan. Will she view Aliya the same way after this encounter?
Episode 117 - Sunday, 26th of July 2020
Abhi gets a hold of Neel and tricks him into revealing the identity of his accomplice. Will he comply?
READ ALSO: Imbewu Teasers: July 2020
Episode 118 - Monday, 27th of July 2020
Tanu opens up to Abhi's grandmother about where he is. Pragya and Abhi realise that they are in an awkward position. Purab is confident that Suresh had a hand in the abduction.
Episode 119 - Tuesday, 28th of July 2020
Sarla is caught by surprise when she learns that Abhi has also been captured by the kidnappers. Pragya and Abhi try to escape from the goons. Will they make it out alive?
Episode 120 - Wednesday, 29th of July 2020
Neel goes to Abhi's house to counter their escape plan. Will Pragya and Abhi be smart enough to hide somewhere? Aliya makes Purab drunk and tries to go to bed with him, will her plan work?
Episode 121 - Thursday, 30th of July 2020
Everyone else walks into the house and spots Aliya trying to record a video of herself in bed with Purab. Meanwhile, the family makes arrangments to celebrate Abhi's freedom when he returns. They are not aware that the goons have caught up with them.
Episode 122 - Friday, 31st of July 2020
Neel attempts to make Pragya shoot Abhi although he ends up being the victim. Will they succeed in ending the battle with the abductors?
Abhi
Abhi is in a dilemma as Tanu wants him although he has feelings for Pragya. This situation ends up in Pragya being kidnapped, and he goes out of his way to rescue her. The rescue plan does not turn out as he expected.
Bulbul
Bulbul is assured to be the lucky lady that Purab will marry. What is meant to have been a beautiful journey turns out to be a difficult one as she faces opposition from Aliya who wishes to have a relationship with Purab.
Twist of Fate teasers cannot compare to the drama that awaits you in the episodes. The only way to find out what Aliya ad Tanu's fate will be is by tuning in to Zee World every day at 9:00 pm. You will love the experience!
READ ALSO:
The Vow teasers: July 2020
Arendsvlei Teasers: July 2020
Zee World Age Is Just a Number: cast, full story, plot summary