- The DA recently signalled its intention to have farm murders declared a hate crime in Parliament
- This comes after an increase in violence amid the Covid-19 lockdown
- However, political analyst Lukhona Mnguni says the opposition party may risk alienating voters
PAY ATTENTION: Click "See First" under the "Following" tab to see Briefly.co.za News on your News Feed!
By Johnnie Isaac- Freelance journalist
Democratic Alliance is on a mission to wrestle the conservative votes it lost heading up to the 2019 general elections.
Briefly.co.za reported that for the past two weeks, the party has been vocal about farm killings, a cause which over the years has been a territorial domain of its political opponent Freedom Front Plus and the AfriForum.
The DA chose to focus its attention to farm murders at the time when the rest of the country is gripped with increasing spate of femicide since the move to level three lockdown regulations, an issue the DA has chosen to ignore.
The party kicked off its message with a three minutes video statement by its interim leader John Steenhuisen who also leads the DA in Parliament.
His speech was a combination of English and Afrikaans and has been followed up with a briefing that Steenhuisen held with the DA's security cluster Members of Parliament last Friday on which various proposals the party will present to the Parliament were made.
Among those, the party wants farm murders to be declared as hate crimes and their investigations to be prioritised, re-establishment of a specialised policing unit, while its activists and councillors will track ongoing police investigations and court proceedings related to all farm attack cases.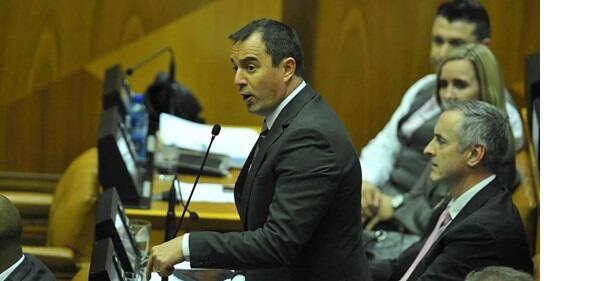 READ ALSO: DA launches campaign to have farm murders declared a hate crime
It is clear that Steenhuisen's core plan is to regain the DA's lost ground of a conservative voter exodus it has seen since the previous elections and several by-elections.
Many voters who felt that the DA had neglected white minority interests in pursuit of transformation in its leadership and public representatives found a new political home in FF-Plus. This resulted in the party's highest election gains of 10 MPs and three NCOP delegates which FF-Plus achieved since the dawn of democracy, leaving the DA bleeding and fragmented.
It has also taken a number of municipal wards in various by-elections.
In the wake of poor showing in the last elections, the DA's diagnosis placed much of the blame on then-leader Mmusi Maimane, who has since left the party claiming it's no longer a vehicle to drive the agenda of one South Africa for all.
It has also been affected by the lockdown from holding its policy conference and elections congress, although the latter is going to be held virtually in coming months.
Political Analyst Lukhona Mnguni believes DA's focus is misplaced.
"Violence is a problem in all of South Africa. We need to have more conversations on all forms of violence. Because even Gender-Based Violence is said to be up. So there's nothing special about farm murders," said Mnguni.
He said the DA erroneously believes that it simply lost votes to the Freedom Front Plus while there are other voters who were alienated by the party's treatment of Patricia De Lille.
Mnguni said policing farm killings is difficult because farms are sparsely populated and require more intelligent policing.
He said the DA's cherry-picking on farm murders makes it appear as only caring for a certain section of our society.
"This further alienates some people from the party. Because where is the DA's voice on GBV?" asked Mnguni.
Enjoyed reading our story? Download BRIEFLY's news app on Google Play now and stay up-to-date with major South African news!