In July 2020 Zara's Nikah Teasers, Kabeer and Zara conspire to escape their arranged marriage because they hate each other. However, they come to like each other after the troubles that they face during their honeymoon. Read on to find out more.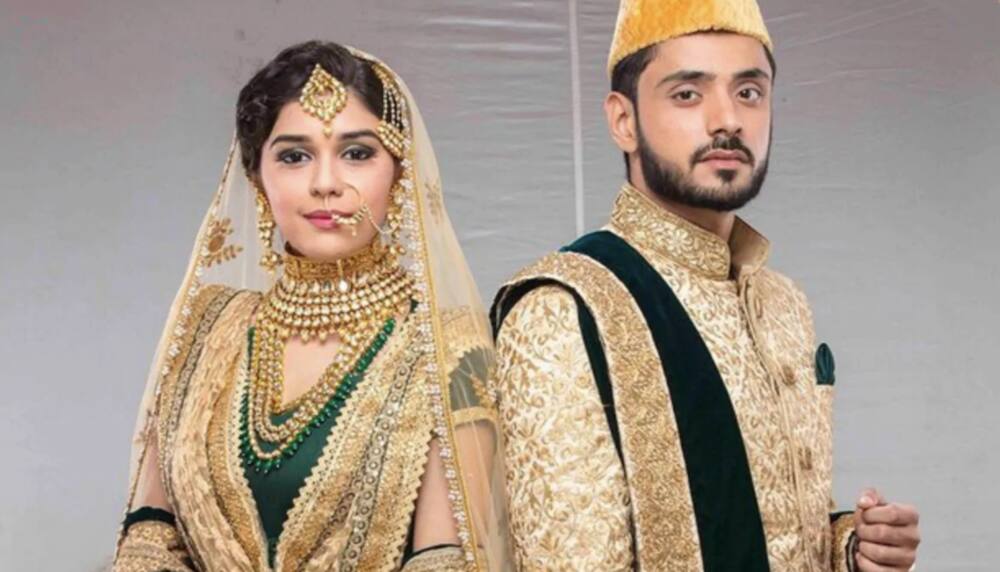 Kabeer and Zara's union is bound to face many obstacles in the future. Rukhsar and Siraj will do anything to tear them apart. Zara endangers her life while fighting impunity in her city. Is her spouse going to be the best leader, or will he be corrupted by evil and influential people in the city?
What will happen on Zara's Nikah soapie?
Here are the juicy details of July's episodes.
Rivals get married
The marriage proposal, engagement ceremony, and wedding take place.
1/07/2020: Wednesday (E 4)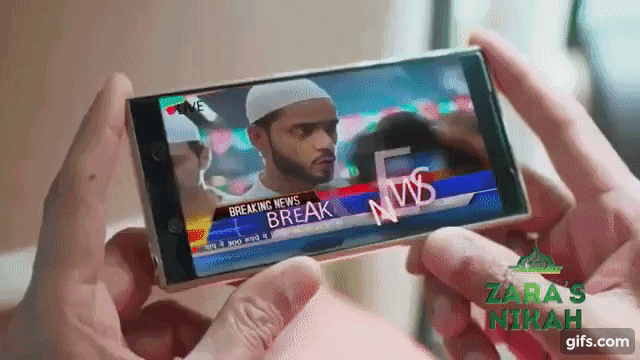 Zara claims that Kabeer ruined her father's image by revealing vital information about the Qazi and leaking a controversial video of her to the media. She joins Sharia Board while Rukhsar prepares to marry him.
2/07/2020: Thursday (E 5)
Shabaz, the teacher, brings before the Qazi a proposal for his son to marry Zara. He convinces the country's high priest that Kabeer and Zara's marriage will unify the divided state of Lucknow, but deep down his heart, he wants to use the union to overthrow the head of the Sharia board. Ayeesha doubts Shabaz's intentions.
3/07/2020: Friday (E 6)
Zara and Kabeer oppose the engagement party that both families are preparing because they do not love each other. Zeenat reveals that Kabeer is already engaged to her sister, Rukhsar.
4/07/2020: Saturday (E 7)
Rukshar plans to host a secret engagement ceremony with Kabeer to stop the upcoming engagement with Zara. Zara and Kabeer's parents learn that their children are planning to terminate the engagement ceremony. Shabaz sends Rukhsar out of his house to please Zara's parents.
5/07/2020: Sunday (E 8)
Zara and Kabeer's lives are about to transform forever.
6/07/2020: Monday (E 9)
The unsuccessful engagement party does not stop the arranged marriage from taking place.
READ ALSO: Made for Each Other teasers: July 2020
The troubled marriage
The newlyweds experience difficulties getting along with each other. The husband upholds traditions while his wife believes in religion.
7/07/2020: Tuesday (E 10)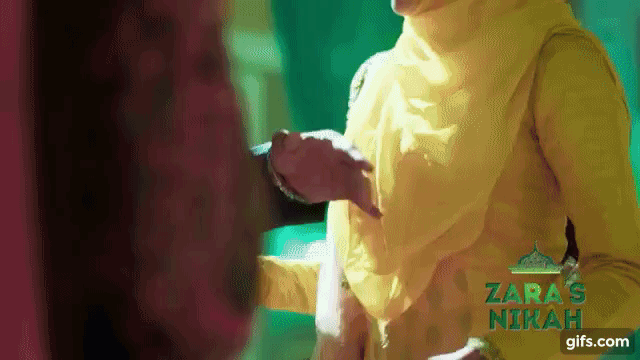 Problems appear when the couple makes each other's lives a nightmare.
8/07/2020: Wednesday (E 11)
Shebaz reveals the reasons that compelled him to support Kabeer's marriage.
9/07/2020: Thursday (E 12)
Kazi Irfan is happy because Kabeer has joined the Sharia Board members. He gifts him with a special pen and takes him through teachings that will make him wiser.
10/07/2020: Friday (E 13)
Kabeer and Zara travel to Kashmir to enjoy their honeymoon, but Rukhsar spoils the vacation.
11/07/2020: Saturday (E 14)
Rukhsar breaks the law in an attempt to separate Zara from Kabeer.
Kabeer's wife is abducted during the honeymoon
She goes missing during her honeymoon.
12/07/2020: Sunday (E 15)
Anonymous women kidnap Zara. Her parents put Kabeer under pressure to bring her home safely.
13/07/2020: Monday (E 16)
Siraj threatens Kabeer to choose death or use the Triple Talaq law to divorce his wife.
14/07/2020: Tuesday (E 17)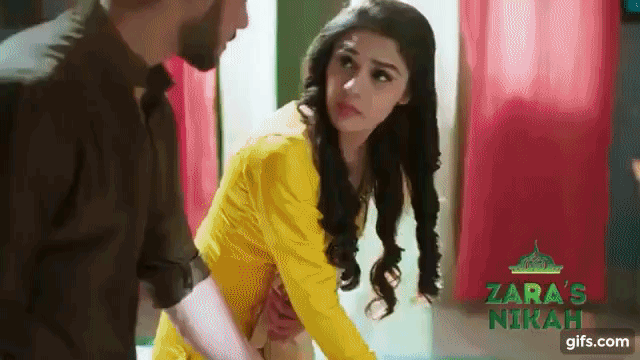 Zara and Kabeer start to fall in love with each other.
15/07/2020: Wednesday (E 18)
Shebaz wants Kabeer to step into Qazi Ifran's shoes and become the new Qazi of their city. Kabeer is determined to build his marriage.
16/07/2020: Thursday (E 19)
Kabeer's wife refuses to return the ten million check that her in-laws gifted her at their wedding because she wants to use it. Other than the addictive Indian soapies, stream movies on Netflix and Showmax through your DStv.
17/07/2020: Friday (E 20)
The couple finds it hard to resolve their first conflict.
18/07/2020: Saturday (E 21)
Kabeer makes it hard for Zara to make peace with him.
19/07/2020: Sunday (E 22)
Zara and Kabeer share the bed and intimacy for the first time after their wedding.
20/07/2020: Monday (E 23)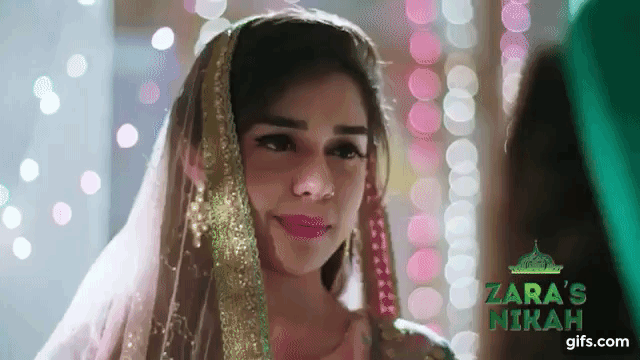 Rukhsar is prepared to silence Zara so that she does not expose the fraudulent acts she and Miraj are doing.
21/07/2020: Tuesday (E 24)
Zenaat upsets her family because she coerces her son, Amaan Ahmad, to fast the whole day like adults. The poor boy is hospitalized after the fast because he is too young for lengthy fasting.
The wolf in sheep's clothing
The predator pretends to be harmless to get close to the prey.
22/07/2020: Wednesday (E 25)
Meraj successfully creates a friendship with Ahmad's family and Kabeer. Ahmad's family breaks their fast while at the hospital.
23/07/2020: Thursday (E 26)
Zara invites her family to joined Ahmad's family at Ahmad's home for the 'Iftar ceremony. Kabeer is surprised when he learns that Meraj has promised to give Rukhsar 50% of the shares he owns in the project.
24/07/2020: Friday (E 27)
Miraj and Rukhsar have a fall out because of conflicting interests, and Rukhsar is confident that Miraj has stabbed her in the back.
25/07/2020: Saturday (E 28)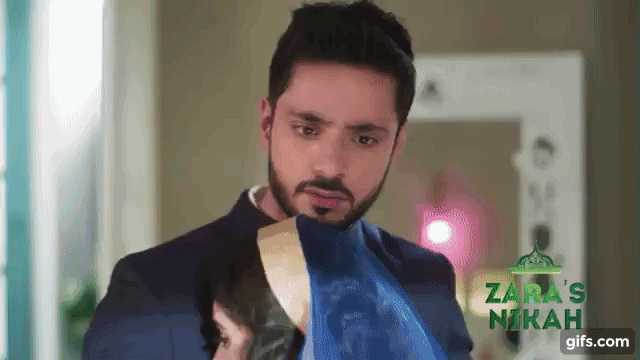 Rukhsar is in love with someone else; hence she plots to get herself out of the arranged marriage to Hamdan.
READ ALSO: Family Affairs teasers: July 2020
Will Zara send Rukhsar to prison?
She finds evidence about the felonies that Rukhsar has committed.
26/07/2020: Sunday (E 29)
Zara investigates what happened in Kashmere because she believes that Rukhsar was the mastermind behind everything.
27/07/2020: Monday (E 30)
Zara gets hold of evidence that will incriminate Rukhsar. The evidence proves that she is responsible for what happened during her honeymoon and in Kashmere. Rukhsar seeks help from Miraj to restrain the truth from going public.
28/07/2020: Tuesday (E 31)
The Ahmads demand to know what happened between Rukhsar and Kabeer and who was wrong.
29/07/2020: Wednesday (E 32)
Zara digs up shameful truth from her investigations about what happened between Rukhsar and Kabeer.
30/07/2020: Thursday (E 33)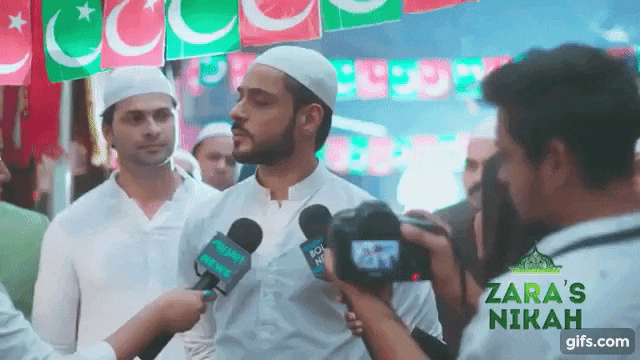 Kabeer and Humdan prepare the wedding ceremony between her and Humdan, but Rukhsar plans to take her life. Later, she blackmails Shebaz to send her a lump sum of money.
31/07/2020: Friday (E 34)
Ahmad's family enjoys the high stakes while Humdan and Rukhsar's wedding day arrives.
What is happening to Kabeer and Zara?
As the new Qazi of his city, Kabeer needs to develop an insightful character to discern his enemies, starting from the friends he keeps and his father.
Zara should not underestimate Rukhsar's wicked personality. What she wants to do with the money she demanded from Zara's father-in-law is still a mystery.
July 2020 Zara's Nikah Teasers are a bomb! The story is full of surprises, and every episode will amaze you. Tune in on Zee World to enjoy the drama.
READ ALSO:
Mehek teasers: July 2020
Twist of Fate Teasers: July 2020
Geet Teasers: July 2020