The WHO has issued a warning that the Covid-19 pandemic is far from over. Briefly.co.za explores the latest updates on the pandemic.
PAY ATTENTION: Click "See First" under the "Following" tab to see Briefly.co.za News on your News Feed!
South Africa is facing the climb to peak infections amid a global pandemic and it seems as if some hospitals are already buckling under the pressure.
1. Mkhize confirms 144 264 cases, 2 529 fatalities
Health Minister Dr Zweli Mkhize has confirmed 144 264 Covid-19 cases in South Africa.
In a statement issued by the Health Ministry on Monday evening, the minister reported that:
"Regrettably, we report a further 73 Covid-19 related deaths - 1 from Mpumalanga, 5 from Limpopo, 2 from North West, 6 from Gauteng, 10 from Eastern Cape, 6 from KwaZulu-Natal and 43 from Western Cape. This brings the total deaths to 2 529. We wish to express our condolences to the loved ones of the departed and thank the healthcare workers who treated the deceased."
The mortality rate is currently 1.8% and the number of recoveries is 70 614, which translates to a recovery rate of 48,9%.
2. WHO warns that the pandemic is far from over
The World Health Organization has warned that the Covid-19 pandemic is far from over with the worst still expected to come.
WHO chief Tedros Adhanom Ghebreyesus explained that the death toll has surpassed 500 000 and infections are over 10 million.
However, despite it being half a year since the onset of the outbreak, Ghebreyesus cautioned against relaxing:
"Six months ago, none of us could have imagined how our world - and our lives - would be thrown into turmoil by this new virus. We all want this to be over. We all want to get on with our lives.
"But the hard reality is this is not even close to being over. Although many countries have made some progress, globally the pandemic is actually speeding up. We're all in this together, and we're all in this for the long haul."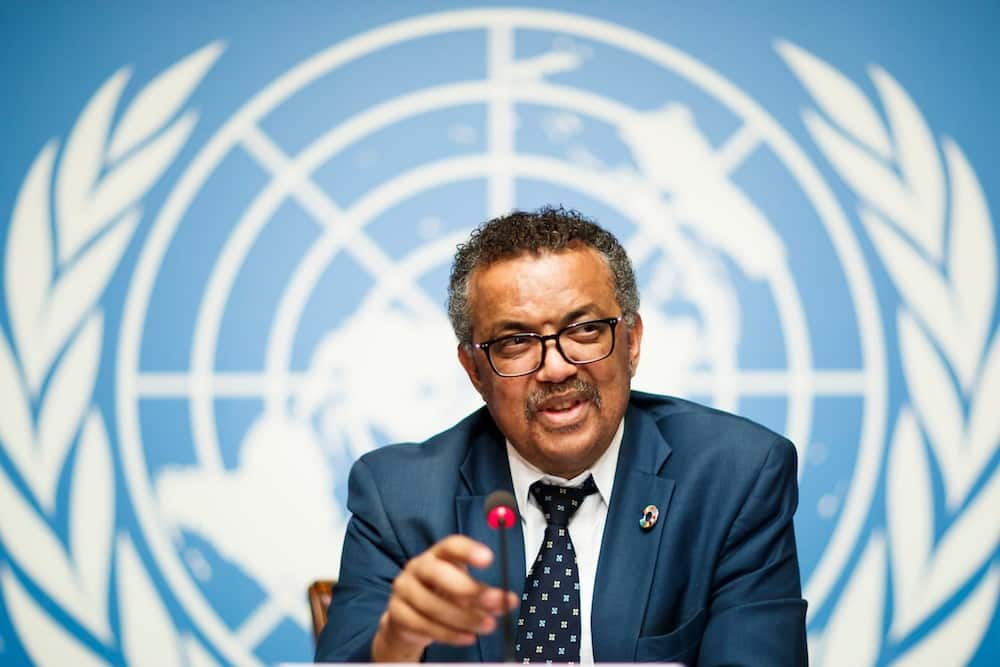 READ ALSO: Explainer: Mkhize says Gauteng will soon have highest Covid-19 cases
3. Allegations of isolation hell surface at Settlers Hospital in Makhanda
Isolation patients have condemned the deplorable conditions facing them at Settlers Hospital in Makhanda.
Allegations have surfaced of Covid-19 patients waiting hours for food, overflowing bedpans and being ignored by nursing staff.
News24 spoke to patients after they were placed in isolation, displaying symptoms of Covid-19:
"The isolation room has been a nightmare. No one wants to come inside to help us. We have to use bedpans to relieve ourselves and those pans are never cleaned. The bin has not been taken since I arrived."
Enjoyed reading our story? Download BRIEFLY's news app on Google Play now and stay up-to-date with major South African news!