- South Africans can rest easy now knowing that their personal information is now protected
- This comes into effect on 1 July with the implementation of the Protection of Personal Information Act
- Businesses that violate this act can face fines of up to R10 million
PAY ATTENTION: Click "See First" under the "Following" tab to see Briefly.co.za News on your News Feed!
By Lwazi Nongauza- Freelance Journalist
Over the years people's personal information has been bought and sold for a number of illegal reasons. On 1 July, this will come to an end as the Protection of Personal Information Act (POPI) comes into effect. Transgressors will be fined up to R10 million.
The amended part of POPI promotes the protection of personal information processed by public and private bodies and seeks to balance the right to privacy against other rights, such as access to information.
The sections which will commence on 1 July are essential parts of the Act and comprise sections which pertain to, amongst others, the conditions for the lawful processing of personal information; the regulation of the processing of special personal information; Codes of Conduct issued by the Information Regulator; procedures for dealing with complaints; provisions regulating direct marketing by means of unsolicited electronic communication; and general enforcement of the Act.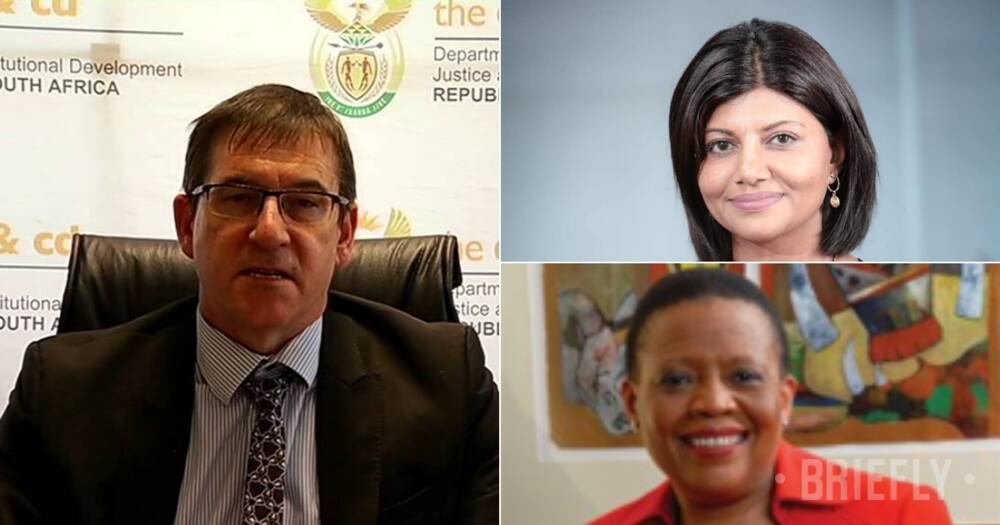 READ ALSO: Explainer: Anaesthesiologist sheds light on Dexamethasone and Covid-19
While talking to Power FM, Deputy Minister of Justice and Constitutional Development, John Jeffery, emphases that Section 114(1) is of particular importance as it states that all forms of processing of personal information must, within one year after the commencement of the section, be made to conform to the Act.
''This means that entities (both in the form of private and public bodies) will have to ensure compliance with the Act by 1 July 2021. However, it stands to reason that private and public bodies should attempt to comply with the provisions of the Act as soon as possible in order to give effect to the rights of individuals.''
While addressing the media earlier this year, Information Regulator chairperson, Advocate Pansy Tlakula, explained what prompted amending POPI.
''The complaints we have received are on surveillance and unsolicited receipt of direct marketing messages, particularly through mobile phones. There are also a large number of data breaches which came to our attention either through the media or through self-reporting by companies that have been breached. The latter is more prevalent."
Businesses and the intended beneficiaries – ordinary South Africans - find the implementation and policing of the Act difficult to understand and there are fines of up to R10 million for transgressors of the Act.
Information management company Sleekdata recognises these concerns and is offering businesses and ordinary citizens an online platform to easily comply with POPI. Sleekdata CEO Yashmita Bhana explains to Briefly.co.za that:
"Sleekdata's simplistic and human-friendly software drives complete protection of personal and business information. Our platform is simplistic which, in turn, increases user adoption similar to social media platforms.
"Features like security, library services for business documents, long-term archiving with built-in compliance policies automation, and retrievable daily data ensure that businesses can easily comply with the Protection of Personal Information Act.''
Many of the remaining provisions of the Act can only be put into operation at a later stage as they require a state of operational readiness for the Information Regulator to assume its powers, functions and duties in terms of the Act.
Data activist, Shaun Scott, lambasted the South African government for 17 years of POPI Act delays. Be that as it may, Scott said that the effectiveness of POPI will only be measured by the number of personal information violation complaints that will be resolved.
Enjoyed reading our story? Download BRIEFLY's news app on Google Play now and stay up-to-date with major South African news!