- A Nigerian model identified as @Dimssoo has taken to social media to criticise American singer, Beyoncé
- According to @Dimssoo, Beyoncé is contributing to how Africa is seen by the world
- She accused Beyoncé of culture appropriation, stating that Africa is not a prop
PAY ATTENTION: Click "See First" under the "Following" tab to see Briefly.co.za News on your News Feed!
While many music lovers have hailed BeyoncE following the trailer release of her upcoming Disney movie, a Nigerian model identified as @Dimssoo on Twitter is not one of them.
In a lengthy Twitter thread, Dimssoo accused the singer of cultural appropriation and also stated that the Flawless singer is contributing to the problematic ideologies of how Africa is viewed.
Briefly.co.za learned that Dimssoo said it's misrepresentations like these that make African-Americans and other people ponder if Africa has WiFi. She also accused Beyoncé of tapping into the wealth of the African culture for her art but never adding African countries to her tours.
READ ALSO: Rolling Stones want Trump to stop playing their songs in campaigns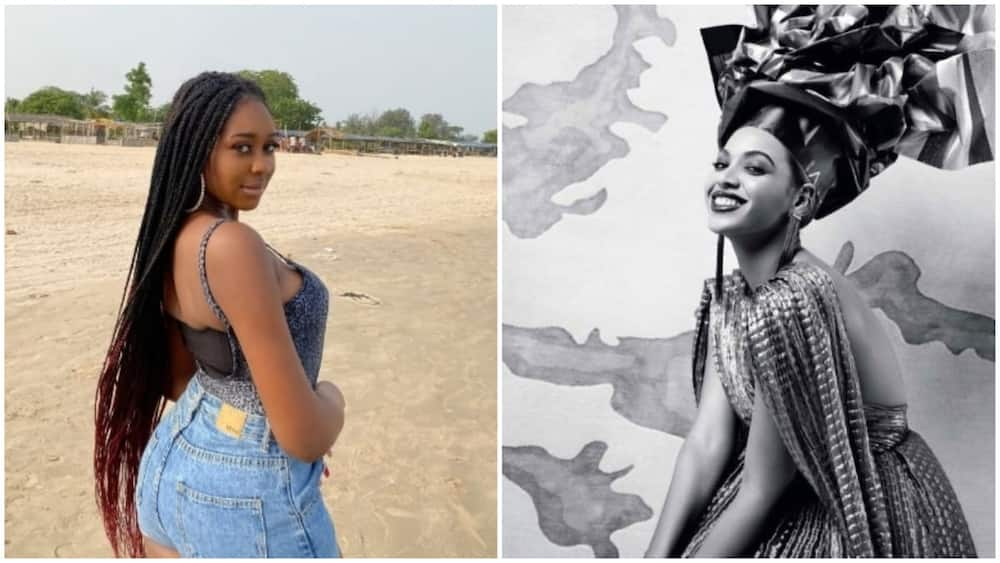 Read her post:
"Beyoncé including African culture in her music but never adding Africa to her tours. Same Beyoncé Making a whole movie based off Africa and its culture that's not available in Africa.
"I want to add that I'm not saying she has to come to Nigeria or whatnot. I'm saying she's contributing to the problematic ideologies of how 'Africa' is viewed to line her own pockets. And Africa isn't even a country. She's mostly taking from Yoruba culture.
"So if you're gonna speak on something, come correct. Africa is not some prop, you can't come and pull from our culture from when it's convenient. That's appropriation. And not every time 'We were kings', please, some of us were palm wine tappers.
"We don't wake up in the morning and tie our wrapper and put chalk on our face and scream 'WAKANDA' then go and hunt lions. We wake up and open Twitter like the rest of the world. Please stop pushing this old narrative."
READ ALSO: Kim Kardashian-West buys North boujee R500k horse for her 7th birthday
"Because later, It's the same black Americans in an attempt to insult us that'll be asking if we have WiFi and whether we live in huts and how we can afford iPhones. And that's the representation they see, anytime someone talks about Africa, it's huts and lions, so I don't even blame them.
"And one more thing. Nobody is disputing that she has done a lot of good, but she's a human being and she's not above mistake therefore not above critique. She has so tapped into that African queen mother thing that you people think everything she does is right. Lmao this not true.
"Black Americans always talking about 'If a black person says it's appropriation, then shut up and listen' and now we, as African people, have come out to say that it's appropriation, so please listen.
"The way you people are so reverent of this Beyoncé that's a human being like everyone else. Can't even critique her without adding 'I love Beyoncé but' or 'That's the queen, BUT' like pleaseee, lmfao, spit it out, nobody will beat you. You're not saying anything wrong."
Enjoyed reading our story? Download BRIEFLY's news app on Google Play now and stay up-to-date with major South African news!