- Emtee and A-Reece have not always been on the best of terms and that's no secret either
- Emtee and A-Reece got into a bit of a disagreement over their former label Ambitiouz but fans thought it had all been ironed out
- After being asked about working with A-Reece, Emtee gave a response that did not sit well so clearly the dust has not settled
PAY ATTENTION: Click "See First" under the "Following" tab to see Briefly.co.za News on your News Feed!
Emtee and A-Reece have not always been on the best of terms and it is clear to see that things are still a tad rocky.
Being in the entertainment world - especially the hip-hop scene - comes with a lot of beef and drama.
Briefly.co.za came across a few posts made by Emtee that have made peeps think things with him and A-Reece are not as sharp as people thought.
Emtee and A-Reece got into a bit of a disagreement over their former label Ambitiouz. A-Reece dissed the label and Emtee did not like it – he soon learnt why A-Reece felt the way he did.
After realising how sly the label was, Emtee admitted that he was wrong and apologised to A-Reece for beefing with him over it.
While most thought this meant Emtee and A-Reece were cool, a recent post by Emtee ironed that one out.
A fan asked Emtee if he would work with A-Reece and Emtee's offish response said it all. It is clear that Emtee has no plans to work with A-Reece, even if he really needed to.
"By now you should know I can survive without a feature."
READ ALSO: Simphiwe Dana's mother contracts Covid-19 while helping save lives
In other news, Emtee recently sat down with fellow rapper Reason to discuss his career.
Reason asked him how his breakout hit, Roll Up, came about.
Emtee said he didn't write Roll Up, he simply free-styled it when he got to the studio - that's just how talented dude is.
As a result, he didn't initially like what he was saying - he felt like he was talking rubbish.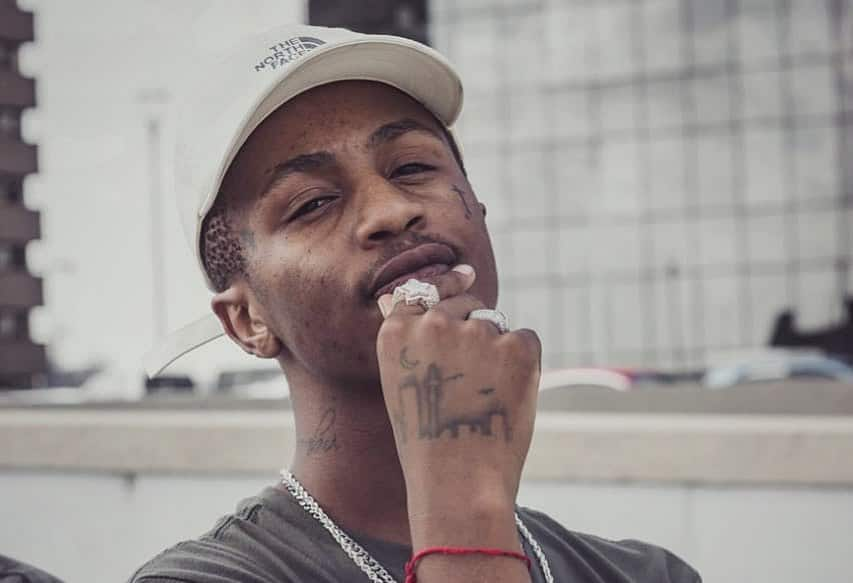 Enjoyed reading our story? Download BRIEFLY's news app on Google Play now and stay up-to-date with major South African news!