- Somizi Mhlongo has been accused of being greedy and never satisfied with what he has
- Somizi has an exciting new cooking show coming real soon, and peeps feel he should stick to what he is already doing and give others a chance
- Somizi feels that the people who are saying this don't understand what it means to have a good work ethic and should remove themselves
PAY ATTENTION: Click "See First" under the "Following" tab to see Briefly.co.za News on your News Feed!
Somizi Mhlongo had to defend his new business 'baby' on social media when trolls decided to attack it for no good reason.
When you start a new business or venture, you have to nurture and protect it like a child, and that is exactly what Somizi is doing.
Briefly.co.za knows Somizi has an exciting new cooking show coming very soon, but it seems not all are as excited as he is.
People have accused Somizi of being greedy and stealing the limelight in too many areas.
Some feel Somizi needs to stick to what he is already doing and be grateful for the surplus of blessings he already has.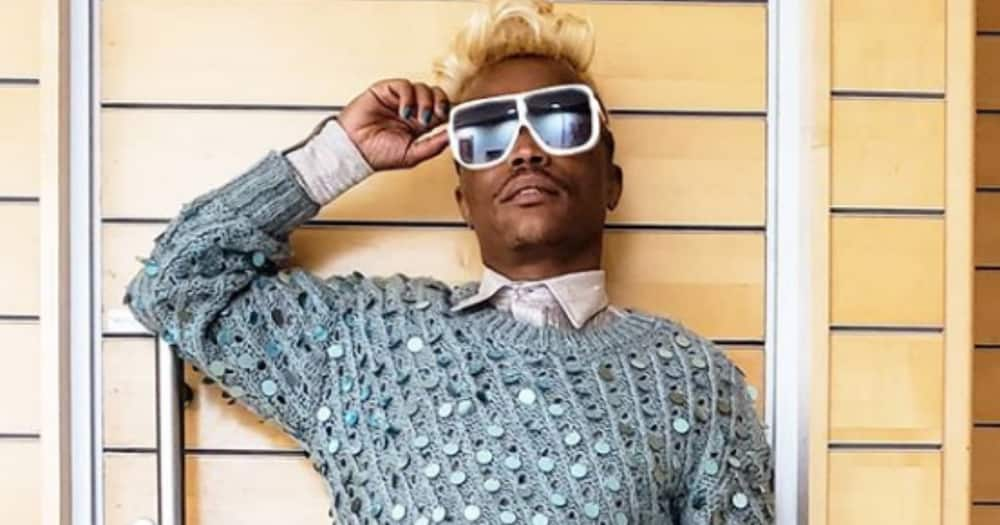 Somizi, on the other hand, feels that the people who are saying this don't understand what it means to have a good work ethic nor do they know what it is like to work your butt off to get everything you want in life.
"They just need to put in the work to even be in the same conversation as Somizi. You forget that this man has hustled and put in the work for decades. Somizi wasn't built in a day."
READ ALSO: Simphiwe Dana's mother contracts Covid-19 while helping save lives
Knowing that he has worked hard for what he has, Somizi felt sticks about what the trolls were saying.
Multiple streams of income are the new black, baby!
"People tend to forget that the entertainment industry in SA is very fickle, short-lived and grossly underpaid in comparison to Hollywood. Multiple streams of income are needed to survive in this cut-throat industry. Somizi is doing what he has to do. Periodt."
If you don't like it, change the channel or stop following him on social media, shame.
"Then stop watching. Somizi and DStv losing you as a viewer will not lose them a wink of sleep, trust me."
Enjoyed reading our story? Download BRIEFLY's news app on Google Play now and stay up-to-date with major South African news!