Game of Love Teasers: July 2020
In July 2020 Game of Love teasers, the Kapoor sisters Tia, Romi, Svetlana, and their mum, Mrs Kapoor, are on a mission to bring down the Oberoi family. They presume that the Obreois lead their father to his grave. The three siblings plot to deceive the Oberoi brothers, Shivaay, Omkara, and Rudra into marrying them so that they can get hold of the Oberoi family properties and tear them apart from the inside.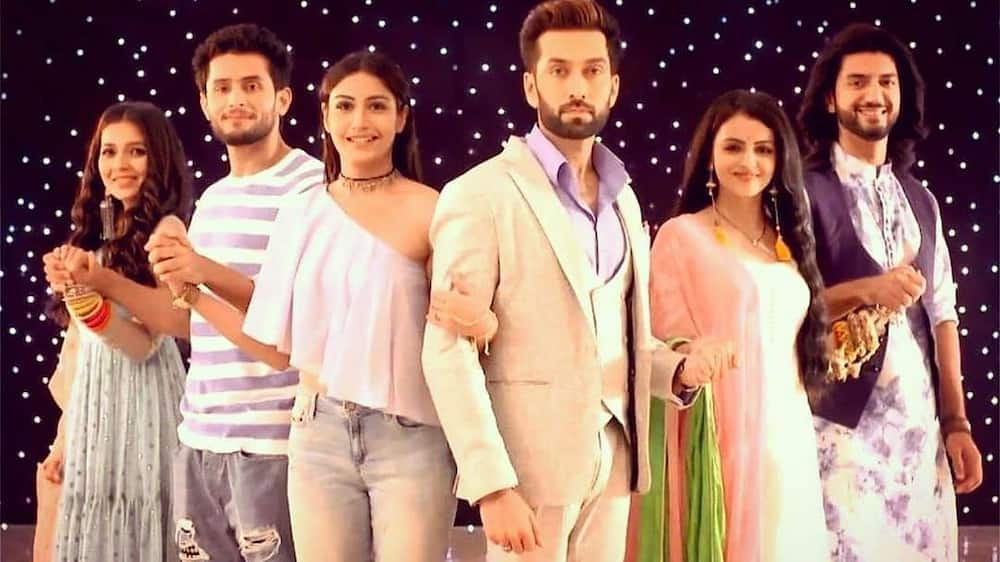 Shivaay teams up with his siblings and wife to guard his family and their wealth. Pinki, Shivaay's mother, supports Tia to be her daughter-in-law. The resentment she feels for Anika misleads her; hence Tia takes advantage of this to win her support.
What is interesting on Game of Love Teasers in July?
The Kapoor sisters are enraged and set to wreck the Oberois more because the three brothers do not reciprocate their love.
Why does Shivaay cancel his wedding?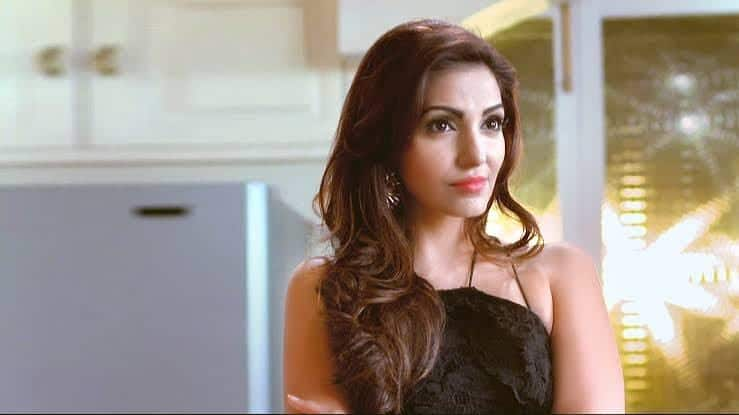 Tia is thrilled about the cancelled wedding because she has been eyeing him for a long time.
1/07/2020: Wednesday (Episodes 137-140)
The Oberois celebrate Shivaay's sangeet, and Daksh requests Anika to marry him. Tia is startled when Shivaay calls off his wedding at a press interview. He catches Anika in Daksh's room, and Dakash alleges he paid for her services. Soumya passes a message from Romi to Omkara about Rudra's location.
2/07/2020: Thursday (Episodes 141-144)
Shivaay denies his feelings for Anika. She encourages Richa not to marry him and also discovers Tia's secret. Omkara and Soumya rescue Rudra while Robin threatens to reveal his relationship with Tia if she weds Shivaay, but Shivaay intends to marry Anika.
3/07/2020: Friday (Episodes 145-148)
Shivaay forewarns Tia's mother to seal her lips. Omkara beseeches Dadi to perform the munh dikhaai ritual for Tia because he presumes that he has already married Anika in secret. Shivaay explains that he married Anika to protect his family, and abductores seek ransom from him in exchange for Tia's freedom.
4/07/2020: Saturday (Episodes 149-152)
Anika moves into the Oberoi house as per Dadi's advice. Omkara is concerned about Shivaay's choices, while Tia starts to abuse Anika. Shivaay and his mum, Pinki, reject Anika, but Dadi orders that she should be respected. Shivaay and Anika do post-marriage rites, and Ranveer confides in Priyanka the truth regarding his sister's accident.
5/07/2020: Sunday (Episodes 153-156)
Shivaay pushes Anika into the swimming pool because she refused to apologize to Tia. Tia is delighted that she set the couple against each other to ruin their post-wedding rites. Tia commands Shivaay to throw Anika out of the house, but she falls ill, and he takes care of her. The Oberois are dismayed when Shivaay gives his wife divorce documents. Priyanka finds out that Ranveer's sister is in a coma, and Omkara mistrusts Anika's genuine intentions for marrying his brother.
Anika discovers Tia's husband
Tia is Robin's wife, but she is scheming to marry Shivaay.
6/07/2020: Monday (Episodes 157-160)
Omkara and Rudra avoid interacting with Shivaay, but they apologize to him when Anika assures them that her hubby sacrifices a lot for their well-being. She discovers that her hubby sent Sahil to a posh school. Anika beckons Omkara and Rudra to help her spy on Tia, and they find her celebrating her marriage anniversary with Robin. Tia assaults Anika and threatens to ruin her while Shivaay accuses his wife of committing an offence without proof.
7/07/2020: Tuesday (Episodes 161-164)
Daksh looks for Anika in the Oberoi Mansion, and Shivaay realizes that Daksh misinformed him about the money. Daksh abuses and threatens to kill Anika, but Shivaay rescues her. While trying to make peace with Anika, he is notified about Tia's attempted suicide.
8/07/2020: Wednesday (Episodes 165-168)
Tia's mother wants Shivaay to marry her pregnant daughter. Tia tells the media about her pregnancy and insists that her baby daddy should get a divorce because he doubts the DNA test results. Anika gives Dr Chaterjee her husband's blood sample for a secret DNA test, and she confronts Tia to stop her from slandering Shivaay.
9/07/2020: Thursday (Episodes 169-172)
READ ALSO: Lithapo Teasers: July 2020
Mrs Kapoor obstructs the nanny when she is about to disclose a secret about Shivaay's siblings, and Anika decides to stay in the Oberoi House. Shivaay asks Anika to sign the marriage annulment documents. Tia explains to Svetlana and Romi how they can kill Anika. She spikes her tea with pills and locks her in the refrigerator, but the Oberois rescue her on time.
Murder attempt on Shivaay's life
Tia employs someone to mess with the brakes of Shivaay's car.
10/07/2020: Friday (Episodes 173-176)
Anika finds out that Shivaay will be Tia's next victim, and Ranveer is wounded while saving Priyanka from Abhishek. Shivaay convinces Omkara to change his decision, but Tej refuses to listen to him and leaves Oberoi Mansion. Rudra suspects that Ajay is acting under someone's instructions, and Shivaay gifts Anika a lovely surprise. Tia's ally tampers with Shivaay's car's brakes, and Svetlana's car plunges into Tej's car.
11/07/2020: Saturday (Episodes 177-180)
Omkara allows Svetlana to stay after Tej criticizes the family for ill-treating her. She also threatens to move out of the house with her. Svetlana schemes to trick Janvi and orders Tia to put the poison in the coffee machine that Anika will use. Anika suspects that Svetlana will attempt to kill Shivaay; therefore, she seeks help from the Oberoi brothers to expose her.
12/07/2020: Sunday (Episodes 181-184)
The private detective gathers insufficient information for Shivaay and Anika about Svetlana. Shivaay obtains the 'Business Man of the Year' award. Omkara is looking for the person who sent him indecent MMS about Priyanka while Svetlana alerts Tia that Omkara is trailing her moves. Shivaay and Anika get lost while trailing Omkara, and she gets worried when he falls sick. Tia seeks retaliation for Robin's demise, and Omkara looks for evidence to prove that Svetlana faking her injuries.
13/07/2020: Monday (Episodes 185-188)
Rudra snoops into Tia's phone while Shivaay faints after saving Anika. She confesses her love to him while he is unconscious. Later, they find Omkara unconscious in his vehicle. Tia challenges her mother and Romi to help her kill Anika, and Sahil ridicules Anika to confess her love to Shivaay. Anika keeps her distance from Shivaay to suppress her feelings for him.
The false sexual assault claims against Omkara
Omkara is accused of sexual harassment by Svetlana.
14/07/2020: Tuesday (Episodes 189-192)
READ ALSO: Mehek 2 Teasers: July 2020
Shivaay pledges to Anika that he will set things right in their love, and Pinki sends Anika out of the house because the family assumes that she desires to harm Tia. Shivaay defends her, and Svetlana accuses Omkara of harassing her sexually. Tej ends his relationship with Janhvi. Tia's missing necklace is retrieved from Sahil's crutch, and Anika apologizes on his behalf.
15/07/2020: Wednesday (Episodes 193-196)
Tia tells Mrs Kapoor to grasp the opportunity to kill Anika during the Lohri puja event. Shivaay is hit by a bullet that was meant for Anika. Pinki criticizes Anika for creating problems for her son, and she throws her out of the house. Omkara finds a way to bring Anika into Shivaay's hospital without Pinki's knowledge.
16/07/2020: Thursday (Episodes 197-200)
Pinki breathes fire on Omkara and Rudra for helping Anika to meet Shivaay. Shivaay asks Anika to return home without seeking for Pinki's opinion. Svetlana begs Tej to persuade Omkara to marry her. Jahnvi refuses to support Tej's idea to make Rudra and Sonia wed for business objectives. Omkara refuses to espouse Sonia while Rudra leaves his family's home and resolves to marry Soumya.
17/07/2020: Friday (Episodes 201-204)
Shivaay supports Anika when Pinki reprimands her. Omkara and Tej's relationship turns sour when Omkara finds out about his divorce. Anika notifies Shivaay about Svetlana and Tej's next move. Shivaay and Anika find clues that point at the pieces of evidence of Tia and Svetlana's crimes. Omkara and Svetlana's engagement traumatize the family, and Svetlana wants Rs 100 crore from him later. Shivaay pushes Anika down the stairs out of anger.
Anika does not remember her past
Shivaay uses hilarious tricks that he hopes will trigger his wife's memory.
18/07/2020: Saturday (Episodes 205-208)
Anika splashes water on her husband when he goes near her, and she dances in public to test his reaction. Shivaay tosses her into the swimming pool like they used to play in the past in an attempt to reconcile with her, but she does not recall the past. He also overhears on Omkara and Svetlana's discussion, and he is shocked to see Svetlana in his wardrobe. Saumya goes missing, and that sends the Oberois into a panic.
19/07/2020: Sunday (Episodes 209-212)
Anika calls Dushyant and later describes to Pinki how she will reconcile Tia and Dushyant. Shivaay comforts Anika because she fears that she might be barren. He assures her that treasures her when Mrs Kapoor forces him into nullifying their marriage. Anika's resolution bewilders Shivaay, and he breaks Dadi's heart by asking Anika to prepare his wedding celebration with Tia. Svetlana plans to hurt Anika during her sleepwalking tendencies.
20/07/2020: Monday (Episodes 213-216)
Shivaay recovers Daima's video from Mrs Kapoor's phone. Someone conceals himself as Romi to help Shivaay make Anika recollect her past. Tej faces Svetlana for betraying him, and Anika is jealous when Pinki arranges Shivaay and Tia's mehendi ceremony. Anika's hubby dupes Mrs Kapoor and shields Anika from hurting herself. He also tails Romi because he does not trust her.
Romi is kidnapped on her wedding eve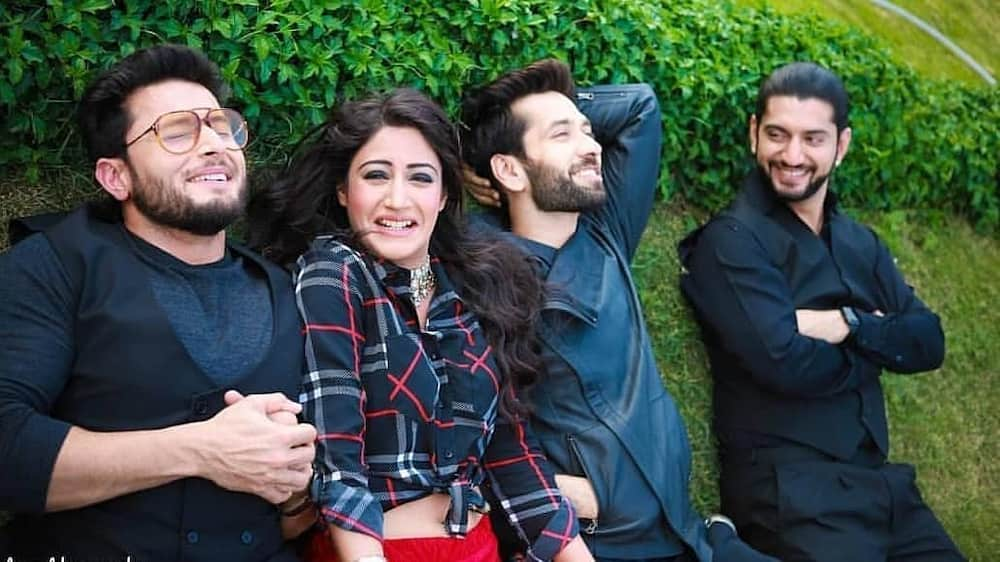 READ ALSO: Days of Our Lives teasers: July 2020
Svetlana takes the bride hostage to prevent her from getting to the wedding venue.
21/07/2020: Tuesday (Episodes 217-220)
Romi pledges to take vengeance on Mrs Kapoor, Tia, and Svetlana. Why is Shivaay looking for Romi's chip? She demands Shivaay to give her Oberois' ancestral ornaments in exchange for vital reports. Anika is accused of stealing Tia's jewellery, but the thief is Shivaay. Svetlana drugs and detains Romi in Omkara's room, and she chokes her when she screams for help. Romi falls down the stairs while trying to flee.
22/07/2020: Wednesday (Episodes 221-224)
Shivaay is entangled between Anika and Mrs Kapoor because Mrs Kapoor wants him to approve the separation documents while Anika pleads with him not to wed Tia. Anika brings Dushyant to Tia's marriage ceremony, and Shivaay rips the marriage annulment papers. He agitates Tej by preparing Priyanka's wedding.
23/07/2020: Thursday (Episodes 225-228)
ACP Ranveer and his mother, Kamini, visit the Oberois, and Sahil returns home, but Kamini rejects him. Priyanka's resolution astonishes Anika, and Shivika unveils Daksh's relationship with the Oberois. Daksh coerces Shivaay to defend Priyanka's reputation. Anika is nervous after meeting Daksh, and Shivaay prevents Kamini from serving fruits to Priyanka.
24/07/2020: Friday (Episodes 229-232)
Kamini obstructs Shivaay and Anika from partaking the marital rituals, and Shivaay prohibits Daksh from attending the function, but he shows up at the event. ACP Ranveer detains him for attempting to defame Shivaay and Anika's marriage in public.
25/07/2020: Saturday (Episodes 233-236)
ACP Ranveer pretends before Shivaay but exhibits his real personality to Priyanka. A transgender character foretells a crisis in the Oberoi family. Shivaay returns Soumya to the mansion, and Pinki and Shakti summon a doctor to diagnose and treat Priyanka. Anika dreams about Shivaay's plane falling and alerts the family.
Shivaay's impostor is running his family's affairs?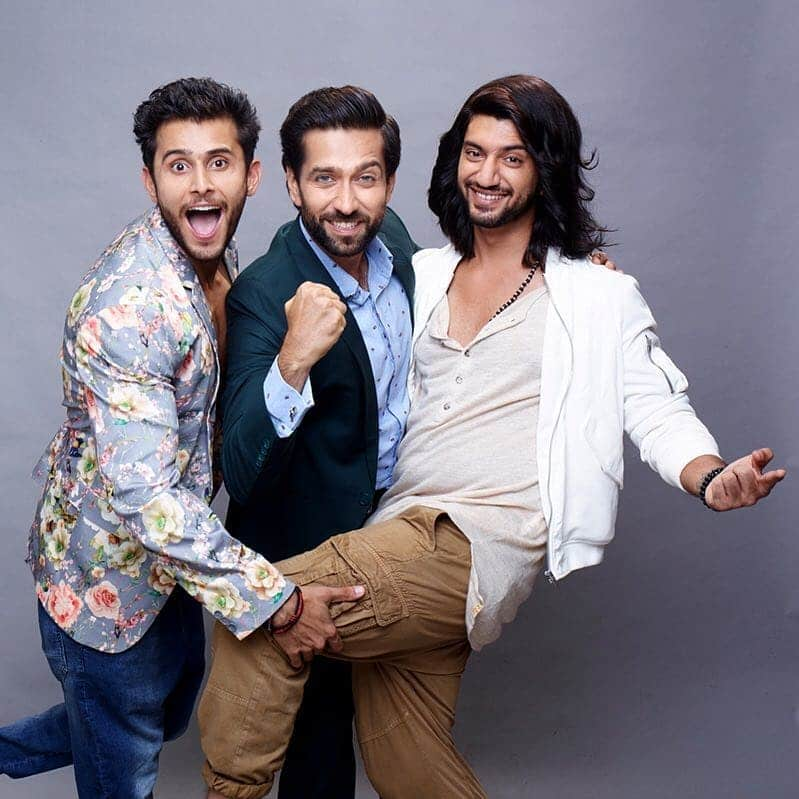 A stranger impersonates Shivaay and takes up his responsibilities in the family.
26/07/2020: Sunday (Episodes 237-240)
Anika notices a bad omen while conducting the puja, and Shivaay wakes up in a locked room. A scammer asks Pinki to give him Priyanka's matrimony jewellery, and he steals more adornments from Pinki's safe. Pinki declares that Priyanka's wedding has been cancelled, and a woman helps Shivaay to escape from the captive.
27/07/2020: Monday (Episodes 241-244)
Kamini bickers with Pinki because she accuses the Oberois of cheating, but Anika justifies Pinki's integrity. The impostor meets a visitor who is wearing a costume. Pinki reports to the impostor about Kamini's threats on her life, and Kamini silences Saumya because she has discovered that the man has stolen Shivaay's identity. The real Shivaay obtains a phone that helps him to contact his relatives.
28/07/2020: Tuesday (Episodes 245-247)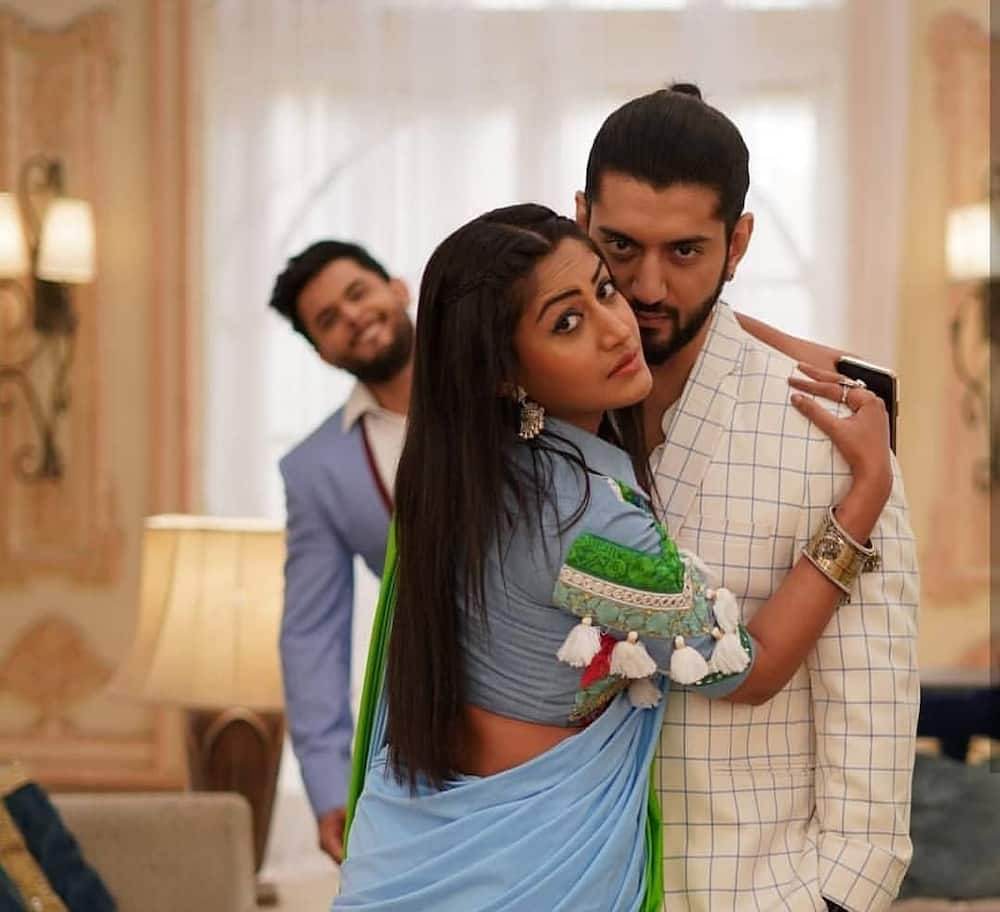 READ ALSO: Geet Teasers: July 2020
Anika tests the impostor to determine if he is her spouse. She tracks him to the slum and sees him dancing. She finds her husband and requests the Obreois to help her expose the fraudster during the Holi party.
29/07/2020: Wednesday (Episodes 248-251)
Rudra sweet-talks Mahi to tell him about Sowmya's location. Shivaay and Mahi confront each other, and Pinky apologizes to Anika and accepts her as her daughter-in-law. Shivaay plots to catch Mahi while he is trying to break into the safe.
30/07/2020: Thursday (Episodes 252-255)
Shivaay and Ranveer implement a plan to kill Mahi during the sangeet ceremony. Kamini and Ranveer torture Soumya while Ranveer does not recognize his partner as the real Shivaay. Soumya informs Anika about Ranveer's relationship with Mahi over the phone; hence, Mahi kidnaps Soumya. Kamini requests Mahi to break the news about Priyanka's pregnancy when all the family members are around.
31/07/2020: Friday (Episodes 256-259)
Kamini discloses Priyanka's pregnancy to the press. Anika's husband reveals how he outsmarted Kamini and Ranveer. The cops arrest Mahi, and Kamini shoots Anika while she tries to save her spouse.
What is happening to Shivaay and Omkara?
Tia fails to kill Shivaay several times because she cannot get him to marry her. He is adducted, and a stranger steals his identity and starts to control his family. His mother starts to cherish and appreciate his wife.
Omkara marries Svetlana instead of Sonia, the woman he loves. Svetlana pushed him into the union, and she demands a lump sum of money after the wedding.
Episodes described in Game of Love teasers air on Star Life from Mondays to Sundays at 21h00, 21h30, 22h00, and 22h30. Tune in daily to get the most out of the soapie.
READ ALSO:
Twist of Fate Teasers: July 2020
Uzalo Teasers - July 2020
Lies of the Heart teasers: July 2020
Source: Briefly News