- Mr Dominic Brown of the AIDC believes a meaningful post-Covid-19 Basic Income Grant of R1 280 to R1 860 for the unemployed and precariously employed is a possibility
- This should be coupled with the right to work by undertaking minimum wage jobs initiated by government, he says
- Imposing a wealth tax of 2% annually and introducing more stringent laws against big corporate companies were likely to raise the capital needed to implement the grant
PAY ATTENTION: Click "See First" under the "Following" tab to see Briefly.co.za News on your News Feed!
By Neesha Maharaj- Freelance Journalist
An economist believes the South African government does not have the capital to fund a BIG (Basic Income Grant) for the unemployed due to a disruption in the National Treasury's budget as a result of the Covid-19 pandemic and the recession in the country. Imposing a wealth tax would only create a welfare state, it has been explained.
With South Africa's unemployment rate surging to 40%, is it possible for the South African government to introduce a Basic Income Grant (BIG) beyond Covid-19 at a monthly cost of between R12.8 billion and R18.6 billion.
Mr Dominic Brown, the Economic Justice Programme Manager at the AIDC (Alternative Information and Development Centre), believes an unemployment grant of between R1 280 and R1 860 per month to all unemployed and precariously employed South Africans is achievable for the South African government, thus ensuring people live a life of dignity.
The global Covid-19 pandemic resulted in the South African government imposing a national lockdown and introduced various social relief packages including a basic grant of R350 for all unemployed people who were in dire need of funds. This grant was made available in May and ends in October.
Speaking at a seminar at UKZN'S Centre for Civil Society (CCS) recently, Brown indicated measures such as imposing an additional 2% wealth tax on those earning an annual income of R1.5 million or more and ensuring corporate companies do not get away with wage evasion and profit shifting were avenues the government should look into to secure the necessary funding to implement a BIG to the unemployed.
"During a recession it is difficult to raise personal income taxes, therefore government should look at the wealth that has been accumulated over time.
"In South Africa there is no wealth tax. Wealth inequality has grown since the end of the Apartheid era which means we are not doing enough to re-distribute the wealth that exists in South Africa.
"The wealthy are not taxed enough. We need a real wealth tax that addresses the incompatible levels of wealth inequality that exists in South Africa," said Brown.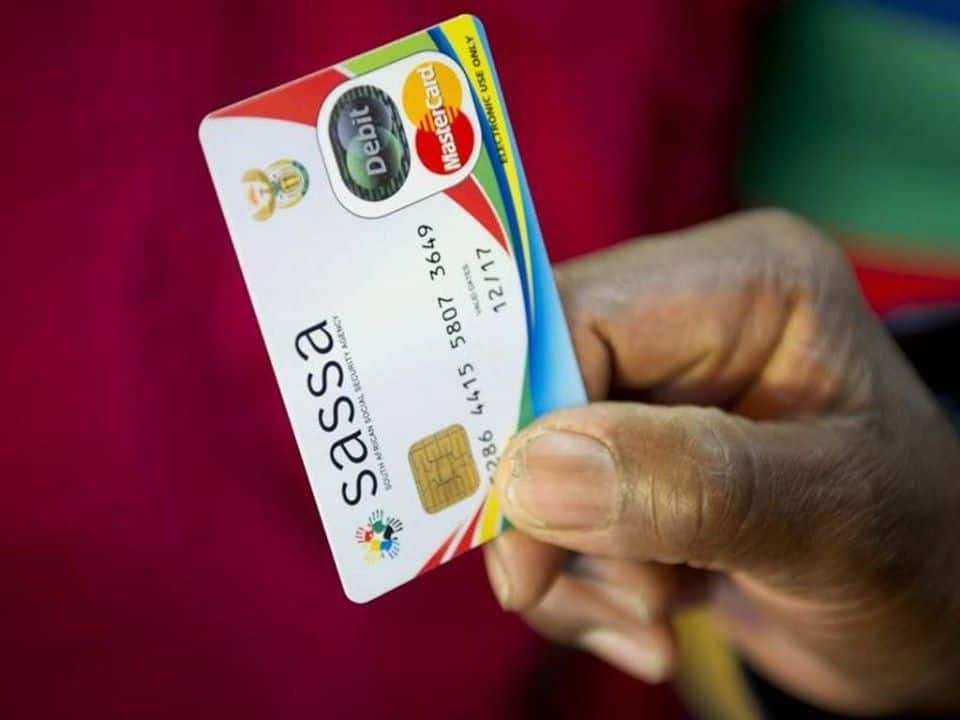 READ ALSO: SASSA will be reconsidering millions of rejected Covid-19 applications
According to Brown, a wealth tax of 2% could rake in approximately R100 billion in revenue annually and implementing stringent tax avoidance acts against corporate companies could mean a further R300 billion in revenue for the government to fund an unemployment BIG.
While touting for a BIG as imperative to alleviate the plight of the unemployed, Brown said this had to be coupled with the right to work. During his presentation, Brown drew on various examples of how international movements incorporated a BIG together with the right to work.
One such example was the Assembly of the Unemployed, who devised a plan that entitled the unemployed to a basic income grant and the right to undertake 100 days of work in the year.
Reviving employment opportunities for the unemployed in South Africa is important at this point, believes Brown, who added that a lot of essential government work needed to be done in South Africa.
Rural development, the development of the transport infrastructure and the health sector in light of the current coronavirus pandemic are essential work areas that should be looked at to generate work for the unemployed.
Speakers and audiences of the seminar suggested a post-Covid-19 unemployment grant should be "universal" and made available to all unemployed South Africans irrespective of how poor they were, whereas the Covid-19 social relief grant for the unemployed was made available to the poorest-of-the-poor with government urging South Africans to only apply for the grant if they were in dire need of the funds.
The Director of the Centre for Civil Society, Dr Shauna Mottiar, supported the "universal" unemployment grant where applicants did not have to prove at which level of the "poverty scale" they belonged. She added the government could later recover funds from grant beneficiaries through tax.
Brown indicated that lobby groups had called on the South African government to implement a BIG in 1997 and 2003, however the finance ministers of the time did not think it feasible to introduce such as social relief grant for the unemployed.
"Unfortunately, the Basic Income Grant Coalition of the past has not existed for some time. A revival of this movement is needed. It can be the driving force to lobby for a BIG beyond Covid-19.
"The demand for the BIG should bring together trade unions, unemployed people, coalition movements, non-governmental organisations, lawyers and others in solidarity," added Brown.
Mr Miyelani Mkhabela, Economist and Chief Executive at Antswisa Transaction Advisory Services, confirmed that unemployment rate will stretch to 40% while youth unemployment is likely to surge to 70%.
He said the global economy had been turned upside down due to the Covid-19 pandemic with an expected contraction of 5.2 per cent for 2020 instead of a previous projection of a 3.3 per cent expansion in February.
The pandemic, together with the recession in South Africa in the fourth quarter of 2019 and February 2020, had disrupted the National Treasury Budget, forcing the government to take on additional debt at 90% to the GDP.
"The suggestion to compensate the unemployed and the poor are stunning propositions that I believe can help in adding a smile to society, but the challenge is South Africa does not have capital to allocate to these great priorities and it is a challenge we all do not want to see but we must live with this truth.
"I do not agree with a continuous wealth tax. We need to start taking responsibility of educating all our people to rely on themselves. Education is the great solution for poverty and we must make education free and avoid a welfare state as it is not sustainable," said Mkhabela.
Mkhabela did not see the need for South Africa to introduce stringent new laws to ensure corporate companies do not evade taxes, saying the existing laws were good and more needed to be done in terms of monitoring and evaluating the tax activities of such companies.
Alluding to a big for the unemployed as "a short-cut", Mkhabela said the restructuring of the South African economy was needed to address unemployment, inequality and poverty in a meaningful way.
He suggested building new cities in areas such as Nelspruit and Polokwane for example, thus providing infrastructure for communities and reducing dependence on the four national cities, decentralising infrastructure development and industrial parks nationwide.
Enjoyed reading our story? Download BRIEFLY's news app on Google Play now and stay up-to-date with major South African news!