- Only a small portion of South Africa's top tier employees are women, according to a recent study
- While this is a disturbing fact on its own, women tend to move on from these positions faster than their male counterparts
- Briefly.co.za explores the factors behind this trend in business and provides some professional insight
PAY ATTENTION: Click "See First" under the "Following" tab to see Briefly.co.za News on your News Feed!
MOTTO Business Consulting, specialists in the science of Organisational Development, has weighed in on a new trend in some of the biggest SA companies.
The specialists say that high numbers of female executives, the few that there are, tend to move on quickly to the next position.
The Business Woman's Association of SA noted that only 20.7% of local directors and 29.4% of executive managers are women, with only 11.8% holding chair positions in the company. Out of all the businesses listed on the JSE, just 3.31% of all CEOs are women.
Dr Mariheca Otto, a corporate culture measurement specialist and Founder of Motto, has given some insight into this archaic phenomenon:
"Research shows that a critical mass of at least three women is required to really make a difference at board level. We need to equip leaders to facilitate transformation on gender inclusion and diversity.
"Organisations must identify personal and group gender challenges for all staff and create a culture and work environment that ensures they hire well, keep key female talent and empower men to assist in changing the culture to be more inclusive."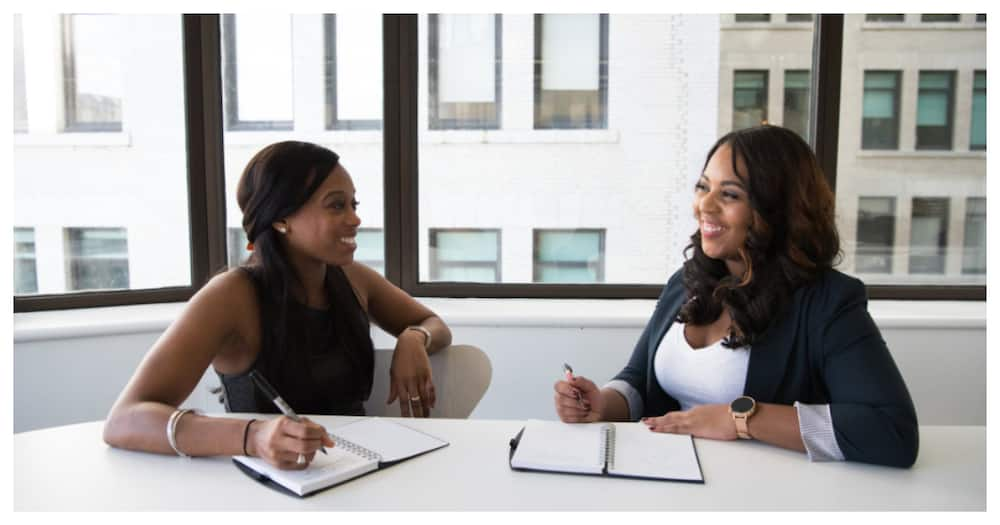 READ ALSO: How much did some of the top 10 CEOs on the JSE earn in 2018?
Liezl Watson, Managing Director at Palesa Mbali Group, has shared some of the reasons why female executives have left top companies:
"We find that African female executives move on quicker because it's a competitive market and companies are looking in the same talent pool to meet their BBBEE transformation targets so there are more opportunities offered to a very small handful of women."
Raising a family while juggling demanding careers is no easy feat, with Watson continuing:
"A demanding executive career requires a comprehensive support structure at home, and many female execs have taken 'sabbaticals' to raise a family or study or care for a sick parent or to avoid burnout."
In an industry where it's about 'who you know', men tend to have more of a chance to build up credibility and support:
"We placed an African female executive in the insurance industry. She was hired to bring innovation and to transform the culture to remain relevant and competitive in the industry.
"She stayed in her role for only three months, although the board required innovation, they were not ready or prepared to hear new ideas or positioned to think about things differently.
"She experienced opposition in the boardroom from other exco leaders who resisted transformation and was seen as oppositional when she tried to be the driver of change. The executive resigned and returned to her previous position."
Watson revealed that one executive had ditched a brilliant position due to being discounted:
"One of our clients left a role where she was the 2IC to the CFO of a listed, multi-billion rand chemicals company. She was performing well and in all her roles to date was the 2IC to the most senior finance person of the institutions she worked.
"She left because the leadership culture lacked empathy. She delivered on targets and profit but left without a future job because she could no longer work in a leadership culture where people were discounted."
Gretchen Blake, Chief People Officer at MTO Forestry, feels that female inclusion at board level, and in executive positions, is reflected within the rest of the organisation:
"Boards need to be constituted with inclusion and diversity, they set the culture and the tone for the rest of the organisation. In diverse teams, women employ women. There might not necessarily be a high turnover of women, but not enough effort is put into attracting women at corporate executive level."
Enjoyed reading our story? Download BRIEFLY's news app on Google Play now and stay up-to-date with major South African news!