- As schools gear up for further reopening, parents are worried about their children
- During the lockdown, parents have had to be teachers and help their little ones with school work, however the parents are also returning to office -ased work
- Experts say parents should allow their little ones to return to school
PAY ATTENTION: Click "See First" under the "Following" tab to see Briefly.co.za News on your News Feed!
Parents all over the country have been worried about the health of children amid the increasing Covid-19 cases.
Parents are still waiting to hear when daycare centres, crèches and playschools can reopen and many are still wrestling with the question of whether it'll be safe to send their little ones back to school.
During the national lockdown, parents have turned into teachers as schools migrated online to try and save the curriculum.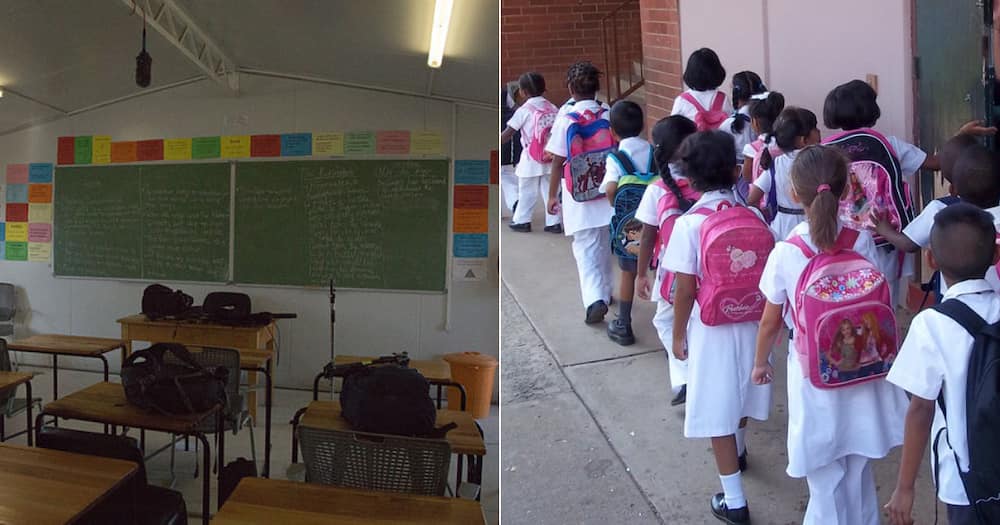 READ ALSO: Mabuyane's message to Ramaphosa: Our healthcare system is overwhelmed
However, as economic activities are further opened, many parents have had to return to their places of employment and have been left with limited options when it comes to their children.
Even when parents have the option to continue home schooling their children, there have been fears about their early development and falling behind on social, emotional and core development areas if they are not engaging with their peers.
Briefly.co.za reported that Chief Director of Child, Youth and School Health at the national Department of Health said that when it comes to Covid-19 and children, a lot needs to be learned as their initial assumptions have proven to be wrong so far.
Nic Spaull, a Senior Researcher in the Economics Department at Stellenbosch University, and Servaas van der Berg, a Professor in the Economics Department at Stellenbosch University, have advocated for the return of children to school.
They argue that children should be allowed to return to school even with comorbidities. In a published paper, Spaull and van der Berg argue that children play a small role in the spread of the Covid-19 virus.
Parent24 reported that The South African Paediatric Association (SAPA) said that "children biologically contain SARS-CoV-2 better than adults, are less likely to get sick if infected, have milder disease, are unlikely to die from Covid-19, and are probably less infectious than adults".
Andy Bassingthwaighte, principal of Table View Preschool and Crèche, however, said families must consider their own household situation in terms of health risks for caregivers and other factors relevant to each family before making a decision, for eample whether their are elderly folk at home with other health factors.
On 6 July, learners in Grades R, 1, 2, 3, 6, 10 and 11 are due to return after an announcement by the Department of Education.
Enjoyed reading our story? Download BRIEFLY's news app on Google Play now and stay up-to-date with major South African news!