The President Cyril Ramaphosa hosted an interactive session today to answer some questions from the public about Covid-19. The public asked a range of questions, from the tobacco ban to gender-based violence. Briefly.co.za gives an update:
PAY ATTENTION: Click "See First" under the "Following" tab to see Briefly.co.za News on your News Feed!
On Wednesday President Cyril Ramaphosa hosted a #PresidentialImbizo, an interactive live session where he briefly addressed South Africa before taking some questions from people across the country.
Ramaphosa said the country is in a treacherous phase of the cycle of the virus and infections are rising at a much faster pace.
The president said that a few weeks ago, people could say they don't know anyone who has contracted the Covid-19 or died from it but now nearly everyone knows someone, whether its a family member, friend or colleague.
READ ALSO: Mabuyane's message to Ramaphosa: Our healthcare system is overwhelmed
Ramaphosa said the government has been able to strengthen the healthcare system in many places but a lot of hospitals remain under a great deal of pressure.
He added that banks and insurance companies are providing financial relief to clients in need. The president said people need to be realistic about the grim consequences of the virus as well.
Ramaphosa said the South African unemployment rate will rise and South African, on average, will be poorer.
Ramaphosa said people have to be realistic that it will take some time for the economy to recover and the economy was already facing challenges. However, he added that work has begun for recovery process.
The president also revealed that the government is aware of circulating images of people having parties and secret braais. They have also noted that people are not respecting the regulation of 50 people or less at funerals.
Ramaphosa slammed this and said people need to be aware of the actions they take and how they affect others.
He added that while the country deals with Covid-19, it also has to fight off a second pandemic. The war on women and children and this cannot go unchecked, he said.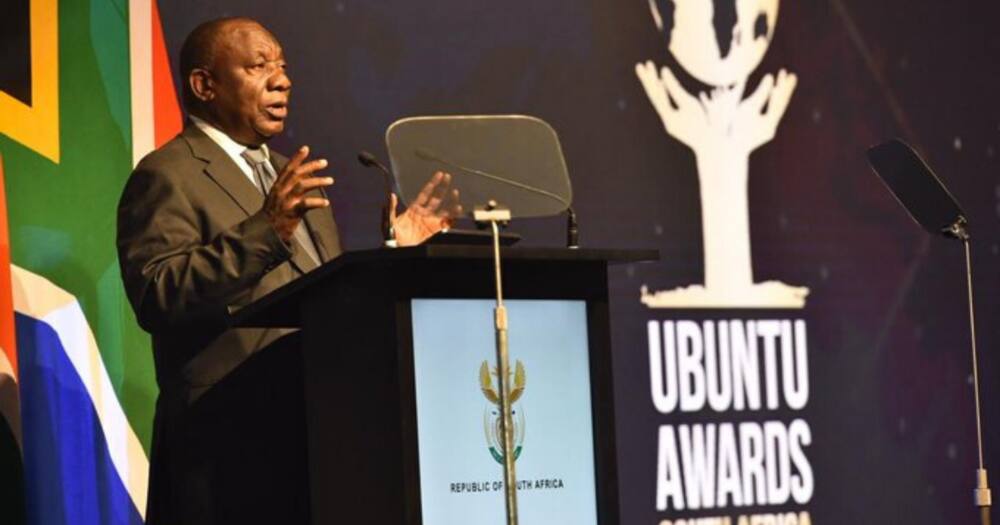 READ ALSO: Batohi: Amount of work to be done in corruption fight is astronomical
The host then opened up the session for questions from the public. The first caller wasted no time confronting the contentious issue of the ban on tobacco sales.
The president said the country will not be under lockdown forever and that eventually the cigarette ban will be lifted.
The second caller asked about the official symptoms of Covid-19, adding that there could be more than the government is saying. Ramaphosa said he is not medical expert but the National Corona Command Council is guided by medical experts who recognize there may be more symptoms.
He added that people are also asymptomatic and may not experience anything.
Another call brought to Ramaphosa's attention the scourge of gender-based violence, saying she herself was a victim of it. The caller who identified herself as Beverley said she was a victim of GBV and when she laid charges, her perpetrator was set free because he is mentally challenged.
Ramaphosa said there should be an intervention including social workers and psychologists and not just the police in addressing such matters
One caller asked about the death penalty in dealing with serious crimes. The president said this was abolished because the bill of right advocates for the right to life and the state cannot take this away.
Another caller asked about the rationale in lifting the alcohol ban, lifting curfew and removing road blocks.
Ramaphosa said the decision was to make provision for a better economic outlook. He added, however, that there have been negative repercussions to this such as accidents, violence and GBV cases linked to alcohol.
Ramaphosa also highlighted that the ban on alcohol was lifted to curb the illegal trade of alcohol that was taking place and people brewing their own alcohol, posing a risk to their lives.
The president added that road blocks are still being carried out but not at a scale as large as before.
A concerned parent asked about the rationale behind the opening of schools, saying it is endangering lives. Ramaphosa said the right to life is important.
However, she said they had to consider a balance between saving livelihoods and saving lives. it was a calculated risk after being extensively debated. It was also particularly important for grade 7 and 12. there have been infections
The president concluded saying people he has been to many places where he has seen people without masks and people not social distancing. The president once again urged people to observe the regulations in place.
Enjoyed reading our story? Download BRIEFLY's news app on Google Play now and stay up-to-date with major South African news!