Skeem Saam Teasers: August 2020
South Africa is a country that takes pride in being home to the most talented individuals. The effort that these people put in their work is amicable, and the best way of supporting them is by watching their content. Therefore, if you have been looking for a show to watch, consider checking out Skeem Saam teasers for August 2020. You will love the show.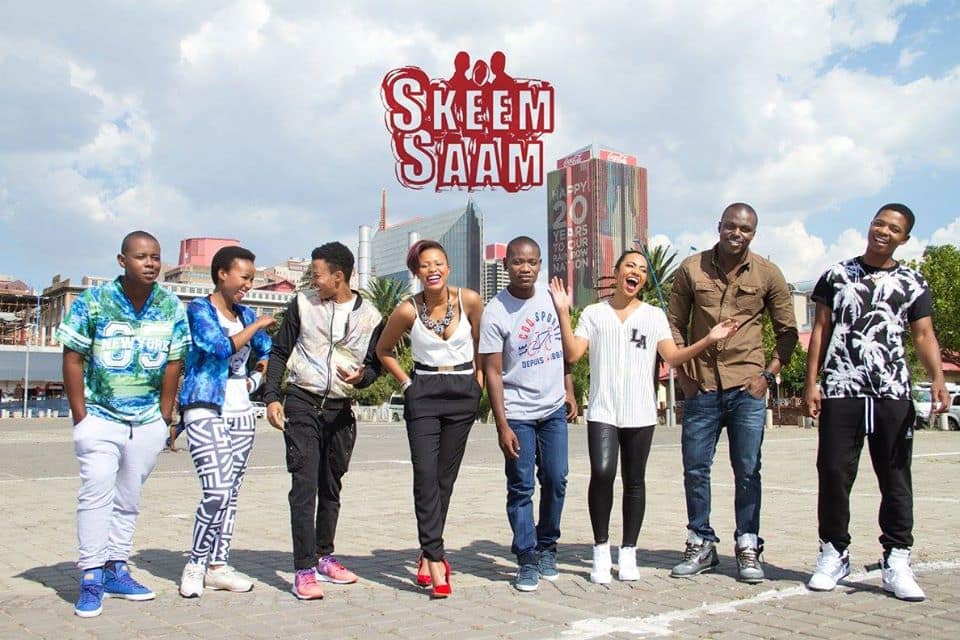 Skeem Saam is a thrilling soap opera that features the daily life of the residents of Turfloop and the hurdles that they face as they try to achieve their goals. Skem Saam cast members encounter nearly the same issues that we face, and how they solve them could be beneficial to us. If you wish to follow the show, Skeem Saam teasers for August 2020 have provided snippets to the synopsis of the show.
Skeem Saam teasers for August 2020
If the most recent episode left you worried about Charity's fate, these are some of the highlights that you ought to prepare for.
Episode 21 - Monday, 3rd of August 2020
John Maputla burns with jealousy when he realises that his ex is seeing someone else, and an angry man delivers some sensitive information to Clement.
Episode 22 - Tuesday, 4th of August 2020
Malebana and Babeile realise that they are in a more complicated situation, and Kat is shocked when Charity discloses her intentions regarding the dinner proposal with Manaka.
Episode 23 - Wednesday, 5th of August 2020
MaNtuli insists on keeping Manaka safe from Charity's snares, and Mokgadi makes a nerve-wracking request to Noah. Nomasonto's returning brings confusion to Leshole's life.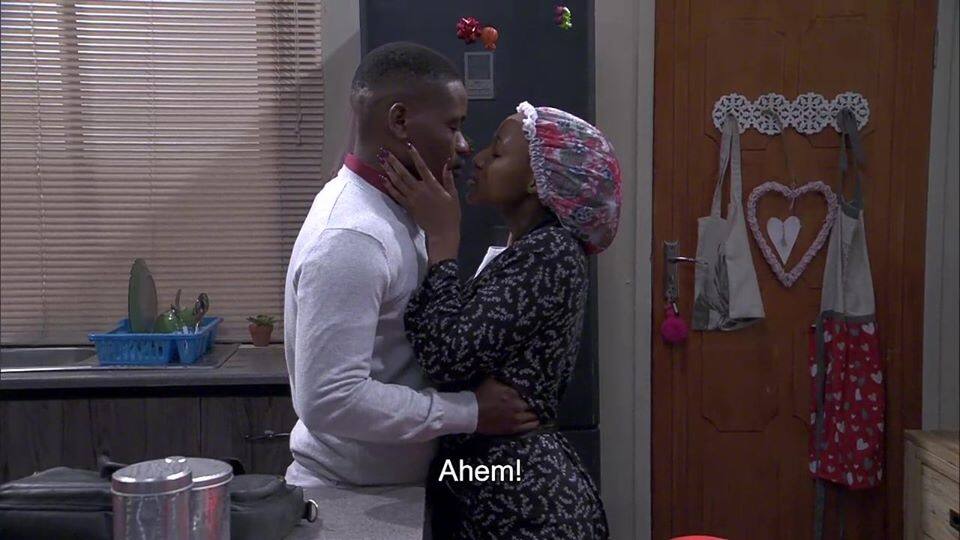 Episode 24 - Thursday, 6th of August 2020
Leshole is unsure about how he should feel about the idea of someone who he has been avoiding apologising to him, and a missing sock causes tension in the Maputla house. Charity is shocked when she realises that she betrayed Manaka in Turf High. What is she going to do to take care of the damage?
READ ALSO: Zee world Our Perfect Place: cast, full story, plot summary
Episode 25 - Friday, 7th of August 2020
Charity fights MaNtuli back, and this causes so much tension between them, and Babeile and Malebana discover a shocking thing from the CCTV footage. Nomasonto's letters to Leshole cause a rift between him and Big Boy.
Episode 26 - Monday, 10th of August 2020
Elizabeth highlights some of the conditions that will dictate the dynamics of her relationship with Kwaito. Malebana and Babeile go through the footage. In the process, they realise some inconsistencies in the behaviour of the boy in it.
Episode 27 - Tuesday, 11th of August 2020
Manaka lashes out when his superior interferes with his personal affairs, and Leshole risks his dream of being a pilot in future. Meanwhile, two police officers show up at the Maputla residence with a warrant of arrest. Who have they come to arrest?
Episode 28 - Wednesday, 12th of August 2020
Charity is in a dilemma about the future of her youngest son, and Leshole's life loses direction, and he is not sure what the future holds for him. On the other hand, a young man who was catastrophically affected by the fire hears of the new suspect in the case.
Episode 29 - Thursday, 13th of August 2020
The authority call Alfred and the details of the phone call leave him perturbed, and Leshole feels like his future has been threatened. Charity battles the demons from her past and they interfere with her parenting plans.
Episode 30 - Friday, 14th of August 2020
Leshole finds it difficult to run away from Nomasonto, and Mokgadi is willing to do everything to save Noah, especially now that his situation is becoming more complicated. The men from Turf suddenly offer their support to Charity. Is this a green or red flag?
Episode 31 - Monday, 17th of August 2020
Charity spots her ex during her date with Manaka, and this makes her uncomfortable. Meanwhile, Mokgadi is forced to lie on Noah's behalf when everyone finds out the truth about the socks.
Episode 32 - Tuesday, 18th of August 2020
Kat advises his mum to alert the authorities about her obsessive ex-boyfriend, and an unexpected guest shows up at the Maputlas and changes the mood in the home.
READ ALSO: Game of Love Teasers: July 2020
Episode 33 - Wednesday, 19th of August 2020
Someone unexpectedly shows up, and their presence makes Leshole anxious. Manaka talks to Charity about how to handle Jojo, and Charity takes his nuggets of wisdom seriously.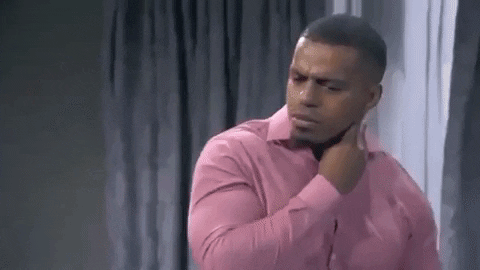 Episode 34 - Thursday, 20th of August 2020
Manaka starts being insecure about a lady that is out of his league, and Noah's guilt about the death of Ma Koloi continues to take a toll on him.
Episode 35 - Friday, 21st of August 2020
Charity discovers that Kerrin is willing to do everything in his capacity to keep Jojo, and Noah makes an announcement that disturbs the peace of the whole family.
Episode 36 - Monday, 24th of August 2020
Manaka finds it difficult to tame his feelings for Charity, and the confession that Noah makes crushes Mokgadi. Principal is forced to put the interest of the learners first and forget about what he feels for Leshole.
Episode 37 - Tuesday, 25th of August 2020
Leshole goes to Turf High to inspire the students, and Koloi reaches out to his friends for help with the sangoma mission. Kat makes a condescending comment about Charity's new relationship, and the remark does not sit well with her.
Episode 38 - Wednesday, 26th of August 2020
MaNtuli unexpectedly shows up and abruptly ends Pretty's excitement, and one of Leeto Maputla's close friends opens up about crime. A mother finds out the truth behind her son's future through someone, and it makes her sad.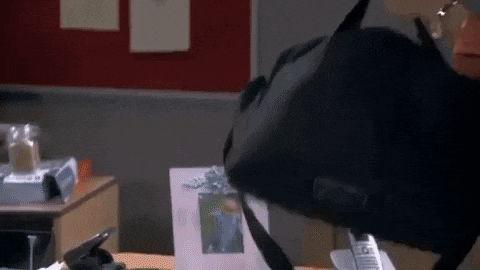 Episode 39 - Thursday, 27th of August 2020
Pretty is forced to soul search and re-evaluate her interests after messing up with the family. On the flip side, Mokgadi and Mary fail to agree on where Noah should stay, and Nimza offers a guest room to stay at the Magongwas.
Episode 40 - Friday, 28th of August 2020
Pretty changes her mind about the audition, although her family does not seem convinced enough to support her. Mokgadi gives Leeto an ultimatum.
Episode 41 - Monday, 31st of August 2020
The unexpected happens when Pretty's family gives her the blessing that she wants, and someone frustrates Leshole. Meanwhile, Leeto stops Mokgadi from blackmailing her.
Charity
Charity tries to get Manaka closer by inviting him for dinner, although he is not aware of her intentions. The odds work in her favour, although one of her ex-boyfriends shows up during her date and this makes her very anxious. She is also troubled about the future of her youngest son. Is she going to focus on her baby or the relationship?
Leshole
Nomasonto returns to Leshole's life and causes him more pain and misery. Even though she tries to make amends for what happened between them, Leshole does not seem convinced that she is worth his time. Is he making his life any better by doing this?
Skeem Saam teasers for August 2020 are proof of how twisted the show has suddenly become. If you wish to know more about what is going to happen to Leshole, you ought to tune in to SABC1 every Mondays to Fridays at 18h30.
READ ALSO:
This is Love: July 2020
Zee world Zara's Nikah Teasers: July 2020
Twist of Fate Teasers: July 2020
Source: Briefly News