Gauteng has officially recorded more active cases of coronoavirus than any other province in South Africa. Briefly.co.za explores the latest information on the Covid-19 pandemic.
PAY ATTENTION: Click "See First" under the "Following" tab to see Briefly.co.za News on your News Feed!
Gauteng has surpassed the Western Cape as the province with the most active Covid-19 cases.
Explore some of the latest updates on the situation in SA below:
1. Winde says Western Cape's curve will be longer, flatter
While Gauteng has surpassed the Western Cape in active Covid-19 cases, Premier Alan Winde says the province's battle against the virus is far from over.
The provincial leader explained that the expected peak in infections will be taking place later than predicted:
"The peak in the Western Cape seems to be later than was originally projected and is likely to take place from end of July to beginning of August. This peak is also flatter than was originally projected. This means that we will not have as many hospitalisations and deaths at the peak as we originally thought."
Winde says that more deaths might be recorded during this extended period of time:
"However, this flatter trajectory would last for longer. This means potentially more cumulative deaths of approximately 10 000 people during the pandemic. The virus could be with us for longer than we thought, with this first peak only ending towards end of November."
2. SA Covid-19 cases hit 168 061
Health Minister Dr Zweli Mkhize has announced the latest statistics on the Covid-19 pandemic.
In a statement issued by the Department of Health, Mkhize confirmed that cases have once again spiked:
"As of today, the cumulative number of confirmed Covid-19 cases in South Africa is 168 061."
The minister also confirmed that 95 new fatalities have been recorded in SA:
"Regrettably, we report a further 95 Covid-19 related deaths - 12 from Eastern Cape, 38 from Gauteng, 16 from KwaZulu-Natal and 29 from Western Cape. This brings the total deaths to 2 844. We wish to express our condolences to the loved ones of the departed and thank the healthcare workers who treated the deceased."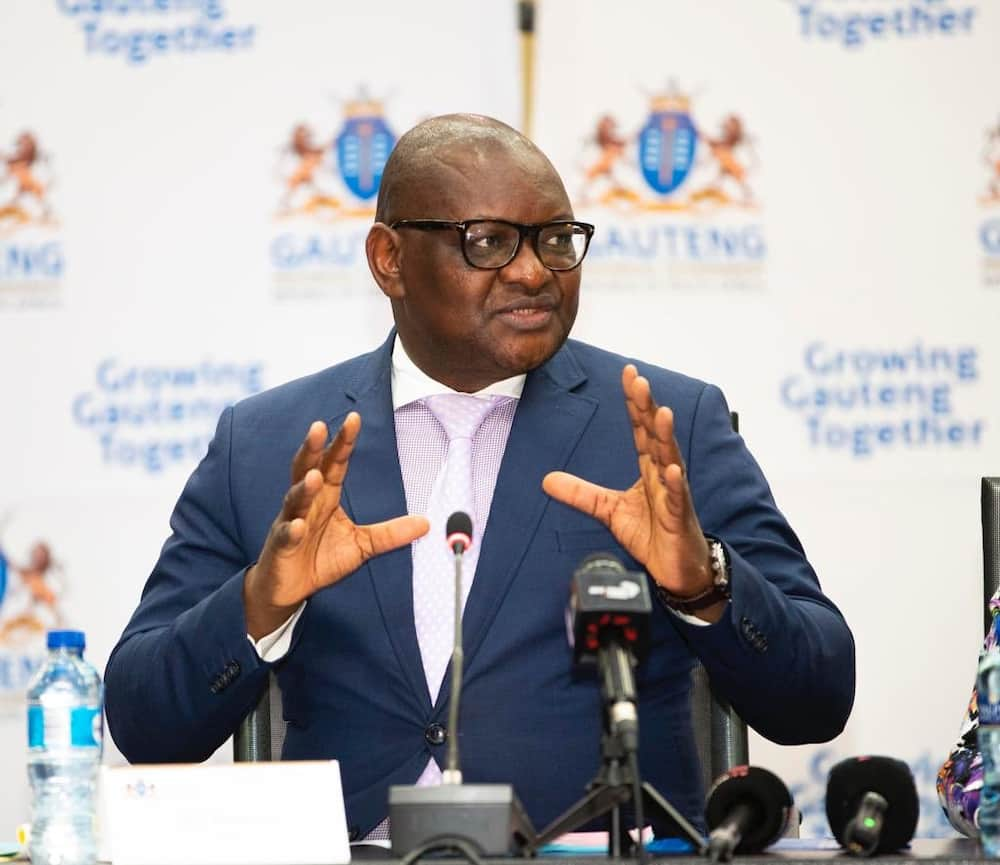 READ ALSO: Gauteng Health Department says facilities are at maximum capacity
3. Gauteng has highest number of active cases in SA
The economic hub of South Africa has now recorded the highest number of active Covid-19 cases.
Premier David Makhura commented on the situation in Gauteng during a virtual presentation:
"The month of June has seen a sharp spike in the number of confirmed cases on a daily basis. Gauteng now has the largest number of active cases."
Health MEC Dr Bandile Masuku says that the province is expected to record a surge in cases with 120 000 expected by the end of July and 300 000 by the end of August.
Makhura explained that cases requiring hospitalisation have also spiked over the past two weeks:
"Hospitalisation has also increased exponentially in the past 14 days. Although the mortality rate is still low, but it is increasing. The Covid-19 storm has arrived."
4. US breaks global record with over 55 000 new cases in a single day
The United States has reported over 55 000 new Covid-19 cases in the space of a single day, a new daily global record.
The nation recorded 55 274 infections, topping the previous record set by Brazil earlier in June.
Texas Governor Greg Abbott has ordered that face masks are compulsory in all counties with more than 20 cases. Abbott called for a focus on reducing infections:
"In the past few weeks, there has been a swift and substantial spike in coronavirus cases. We need to refocus on slowing the spread. But this time, we want to do it without closing down Texas again."
Enjoyed reading our story? Download BRIEFLY's news app on Google Play now and stay up-to-date with major South African news!