Jacob Zuma has been through a lot this week. First the judgement on state capture, then finding out he'll likely pay R6 million in legal cost and finally, the DA announced they are opening a perjury case against the South African president.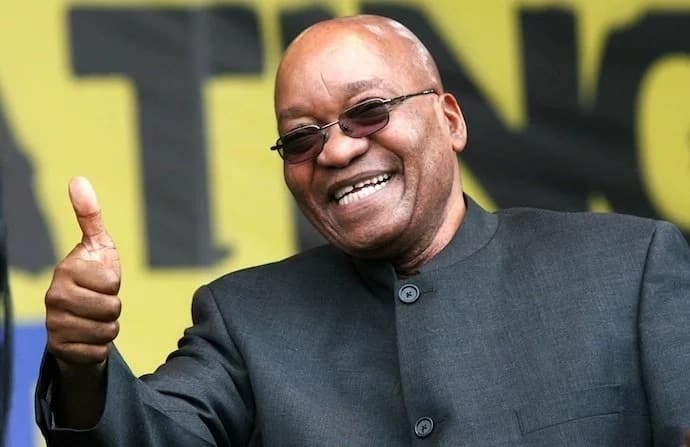 At least there's one person who doesn't think Zuma is all bad. During his sell-out "There's a Gupta on My Stoep" tour earlier this year, Trevor Noah made some decent points on our president.
READ ALSO: White monopoly capital back on the ANC NEC agenda
Even though Noah's intent was to make his audience laugh, he's politically-charged made a lot of sense.
Noah told his audience Zuma knows policy, but, Trump on the other hand does not.
The South African comedian compared Zuma to Donald Trump, stating that "cute" and "giggling" Zuma is a smart president.
Trump on the other hand was slammed in Noah's show. He called Trump stupid, saying the American president answered political questions in the same way contestants answered questions in his beauty pageants.
READ ALSO: Actress Charlize Theron talks about her efforts to improve South African youth's lives and fight HIV
Noah called Zuma a master tactician, which explains why he survived another vote of no confidence, as well as no one being able to find him guilty for the 783 corruption charges against him.
Do you have a story to share with us? Inbox us on our Facebook page and we could feature your story.
To stay up to date with the latest news, download our news app on Google Play or iTunes today