- A leaked WhatsApp chat shows City of Cape Town officials calling for Bulelani Qholani's shack to be destroyed again
- In a video that went viral, Qholani was dragged naked out of his Khayelitsha shack by City of Cape Town law enforcement officials
- The chat shows staff from the Housing and Anti Land Invasion Unit calling for the shack to be destroyed after Qholani's neighbours erected it again
PAY ATTENTION: Click "See First" under the "Following" tab to see Briefly.co.za News on your News Feed!
In the wake of a humiliating video involving Khayelitsha man Bulelani Qholani, who was dragged out of his shack naked, WhatsApp messages in a DA group have been leaked.
On Thursday, a video of City of Cape Town officials dragging a naked Qholani from his shack in the Mpolweni site in Khayelitsha went viral.
Western Cape Premier Alan Winde condemned 'dehumanising conduct of law enforcement officers', saying police brutality has no place in Cape Town and South Africa.
READ ALSO: SAHRC heading to equality court over naked Khayelitsha man video
On Thursday afternoon, Mayor of Cape Town Dan Plato apologised for the way the officials had behaved and insisted four officers involved had been suspended pending an investigation.
CapeTalk reports that a screenshot from a City of Cape Town workgroup, later confirmed by Jean-Pierre 'JP' Smith as the Housing and Anti Land Invasion Unit, has been leaked, written shortly after the mayor's apology.
In it, Smith forwards an image of the rebuilt shack to one of his staff who then explains that Qholani's neighbours had rebuilt his shack with an image of the shack attached.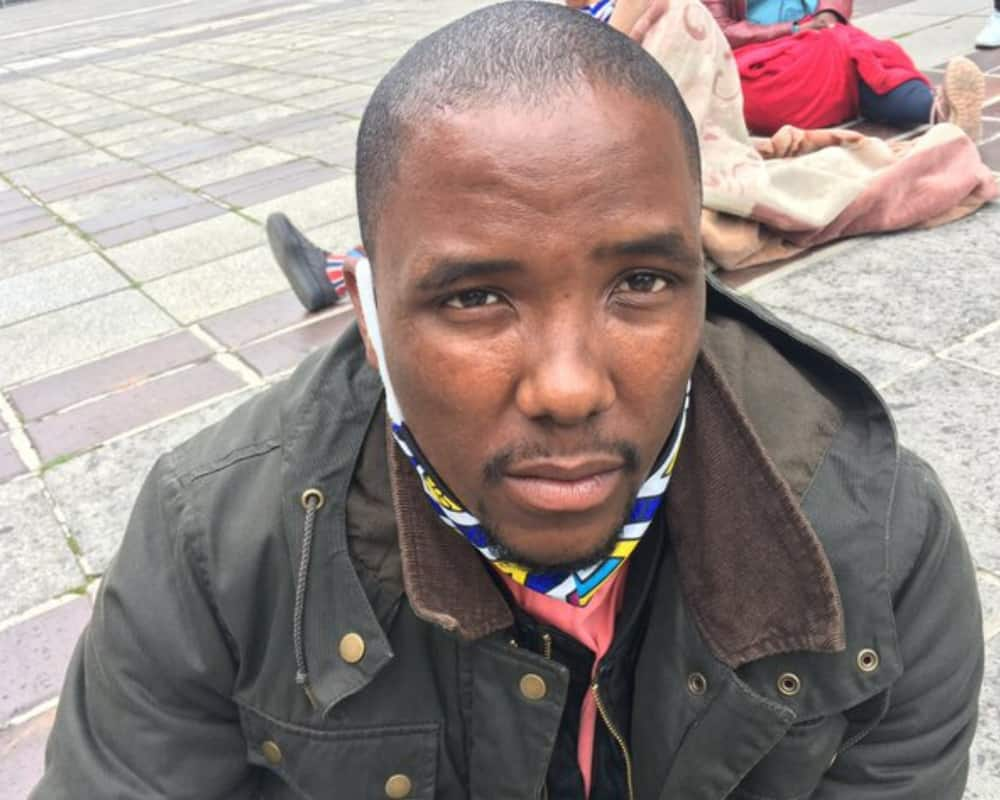 A member called Anton, believed to be Anton Terblanche, then replies:
"Illegal structure then… needs to be demolished with or without naked man."
Malusi Booi, Member of the Mayoral Committee for Human Settlements, then replies "Yes".
Briefly.co.za reported that Qholani has asked President Cyril Ramaphosa to help him reclaim his dignity after the humiliating incident.
Smith has denied having anything to do with the incident. CapeTalk contacted him and he replied saying:
"I didn't "order" anything. Was sharing relevant news with officials who work in Housing and Anti Land Invasion Unit. Malicious person who shared this screenshot has conveniently not included all the other news updates that have been shared.
"The post of the person following is that of a Housing official."
Smith added that all interviews on this issue would be conducted by mayor Plato.
Local non-governmental organisation Ndifuna Ukwazi and the Khayelitsha Community Action Network (CAN) have called for Booi, Smith and the City's executive director for Safety and Security Richard Bosman to be suspended.
Enjoyed reading our story? Download BRIEFLY's news app on Google Play now and stay up-to-date with major South African news!