Do you ever watch a show and the events that transpire leave you in awe, wondering whether anyone would commit some of the acts that some cast members do? That is the vibe that Young Love creates. If you had no idea about what the show is about, you need to go through Young Love teasers for August 2020. You will be impressed by the suspense that every episode is going to leave you in.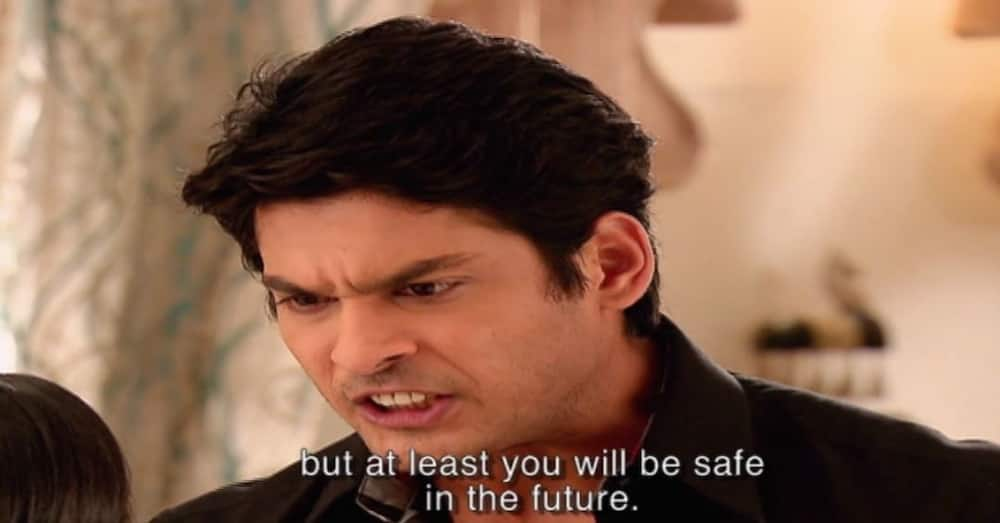 Young Love teasers for August 2020 highlight how much Akheraj is willing to go above and beyond to win the elections. The puzzling thing about how he is doing things is that he is taking advantage of those who are around him. Will he get into power before anyone notices anything, or will his victims burst his bubble? You might want to read on to find out more.
Young Love teasers for August 2020
How about checking out the snippets of how the show will go down in August 2020?
Episodes 1970-1971, Wednesday, 1st of July 2020
Akheraj hurls insults at Harkhi, saying that she is stupid because of serving him hot food. Urmi is not impressed by this act; hence, she questions Kundan about his father's behaviour and why he should defend his mother. Kundan is unhappy about these remarks; thus, he slaps her.
Akheraj commands Harkhi to lock Urmi in a room.
Episodes 1972-1973, Thursday, 2nd of July 2020
Harkhi, Kundan, and Akheraj are impressed to hear that Urmi is with child.
Nimboli hooks up with Pampo and decides to spend some quality time with her.
Episodes 1974-1975, Friday 3rd of July 2020
Nimboli pours water on Harkhi as she sleeps, and when she wakes up, she commands her to go back and complete her chores.
Akheraj gets enraged over Nimboli lying to him; hence, he commands Harkhi to punish her.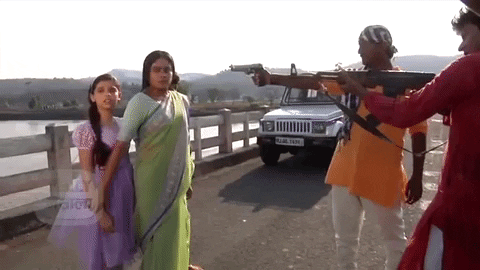 Episodes 1976-1977, Monday, 6th of July 2020
Urmi issues an ultimatum about not eating until Nimboli is released.
Pooja decides to have an abortion. Will Mannu show up on time to stop her from committing the act?
READ ALSO: Along Came Love Teasers: August 2020
Episodes 1978-1979, Tuesday, 7th of July 2020
Nimboli opens up to Urmi about Gopal and Kamli and how Akheraj murdered Gopal. How will Urmi take this news?
Kamli invites Nimboli to live with her for a few days. Will she say yes?
Episodes 1980-1981, Wednesday, 8th of July 2020
Akheraj allows Nimboli to go and stay with Kamli for a while.
A truck driver rams into the car that Kamli's in-laws are in. Will they come out alive?
Episodes 1982-1983, Thursday, 9th of July 2020
Akheraj requests Harkhi to convince Kamli to relocate to their house and live with Pushkar since they are the sole heirs of Pushkar's father's wealth. Are his intentions right?
Kamli agrees to the request to move back to her parent's house.
Episodes 1984-1985, Friday, 10th of July 2020
Urmi's parents come to see her, and they are shocked when they find her with Nimboli.
Kamli starts noticing some of the inconsistencies in the way Akheraj is treating her and Pushkar. Will she be brave enough to discern that his intentions are not right?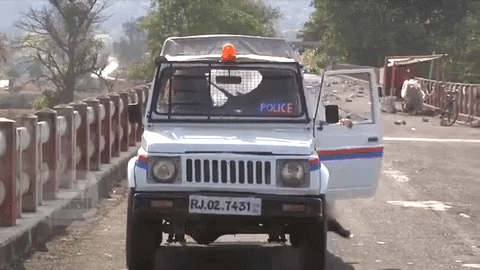 Episodes 1986-1987, Monday, 13th of July 2020
Grandma Kalyani goes to Mannu's room to remind him to join everyone for dinner, and she is worried when she realises that he is not in the house.
Akheraj tries to convince Kamli to sign some legal documents and hand over the property to him. He insists that as a lady, she is not in the best position to manage the property. Will Kamli notice that this is a red flag?
READ ALSO: Zee World This is Fate season 1, 2: cast, full story, plot summary, teasers
Episodes 1988-1989, Tuesday, 14th of July 2020
Akheraj raises his hand to beat Nimboli, although Kamli stops him and threatens to leave. Later, she changes her mind and agrees to stay for Nimboli's sake.
Nimboli asks Kamli whether she is happy being with Pushkar. Kamli responds by telling her that there are two sides of a coin, to chose to stay and be unhappy or to leave and be happy forever.
Episodes 1990-1991, Wednesday, 15th of July 2020
Jagdish shows up on time to save Nimboli!
Mangla is petrified that Nimboli could die.
Episodes 1992-1993, Thursday, 16th of July 2020
Nimboli manages to run away from Kundan, and when she gets to the police station, she collapses.
The policemen come home with Nimboli, although they warn Akheraj about his son's behaviour, claiming that he can ruin his reputation during the campaign.
Episodes 1994-1995, Friday, 17th of July 2020
Mangla whoops Kundan with a stick, and this saddens Harkhi since she is unable to rescue her son from the pain.
Akheraj hears the news about Mangla beating his son, and this makes him so mad. He vows to Nimboli that he will teach Mangla a lesson after the elections since he has to maintain a good image until the elections are held.
Episodes 1996-1997, Monday, 20th of July 2020
Unknown men attack Kamli and Pushkar on their way from the market.
Pushkar goes to see Kamli, although Akheraj insists that he should stay in his room until he gets better. What is Akheraj planning?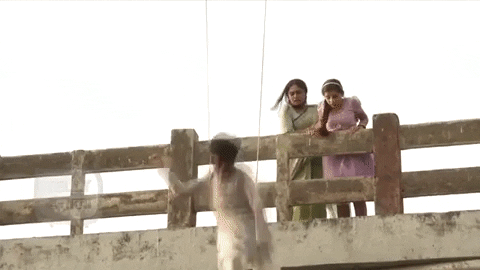 Episodes 1998-1999, Tuesday, 21st of July 2020
Kamli spots Akheraj giving the unknown men who attacked them some money, and she is shocked. Will she act before it is too late?
Nimboli opens up to Kishore about what transpired, and when Mangla walks in, he asks Kishore not to take any action about the matter. Will he listen to him?
Episodes 2000-2001, Wednesday, 22nd of July 2020
Ganga and Jagdish come out of the operation and open up to Sarita about Pooja being pregnant and the death of the unborn baby.
Jagdish pulls Mannu from his friend's party and slaps him.
Episodes 2002-2003, Thursday, 23rd of July 2020
Akheraj blames Kishore for raping Nimboli!
Pooja hears the news of the loss of her baby and that she would never become a mother again. This news devastates her so much that she contemplates suicide.
Episodes 2004-2005, Friday, 24th of July 2020
Akheraj walks in and finds Mangla with his phone in her hand. How will he deal with her?
Mangla decides to set out on a journey to go and see Jagdish; she has no idea that Nimboli is on the bus secretly following her!
READ ALSO: The River on Mzansi Magic Teasers: August 2020
Episodes 2006-2007, Monday, 27th of July 2020
Mangla opens up to Jagdish about everything that has been happening, and Jagdish arranges for Akheraj to be arrested. Nimboli sees the cops beating Akheraj up and tries to help him.
Akheraj manages to escape from the policemen!
Episodes 2008-2009, Tuesday, 28th of July 2020
Akheraj realises that Mangla had a hand in his arrest. Therefore, he takes out his sword to murder her. Will Mangla manage to escape?
Mangla delivers her side of the story about Akheraj to the magistrate.
Episodes 2010-2011, Wednesday, 29th of July 2020
Mangla opens up to Jagdish about how Nimboli came into their home, and her statement reminds Jagdish of Anandi's daughter. Therefore, he proceeds to ask whether Nimboli had anything when she arrived. What is Jagdish insinuating?
Mangla realises that Nimboli is Anandi's daughter; hence, she runs away with her.
Episodes 2012, Thursday, 30th of July 2020
Anandi finally faces Akheraj after such a long time. What will she tell him?
Episodes 2013-2014, Friday, 31st of July 2020
Anandi is frustrated when she learns that her daughter is missing.
Akheraj insists that when he gets out of prison, he will kill Mangla, Jagdish, and Anandi.
Akheraj
Akheraj is so consumed about getting into power that he is willing to do everything for that. He convinces Kamli and Pushkar to move into his house, although he intends to steal their inheritance. Later, his evil plans are revealed, and he ends up in prison.
Nimboli
Nimboli suffers under Akheraj's rule, and she cannot do anything to save herself because she believes that Akheraj rescued her. Later, Jagdish reveals the truth about her mother to her. How will she take this new reality?
Going through these Young Love teasers for August 2020 must have made you be in a rollercoaster of emotions. Would you like to know more about what Nimboli's fate will be and whether Akheraj will manage to execute his plan? If that is the case, you ought to check out the full episodes of the show from Mondays to Fridays on Glow TV, OpenView HD, and on StarSat at 6:00 pm.
READ ALSO:
This is Love: July 2020
Skeem Saam Teasers: August 2020
Twist of Fate Teasers: July 2020