New! Deur Dik en Dun Teasers: July 2020
July 2020 Deur Dik en Dun teasers highlight an exciting love story between a wealthy businessman and a singer from a low-income family. They need to make sacrifices to gain their happy ever after because their family traditions seem to clash. The families from both sides do not get along; hence the couple struggles to unite them because true love seeks unity, not division. The show's original name is Istanbullu Gelin in Turkish, which is translated as Evermore in English.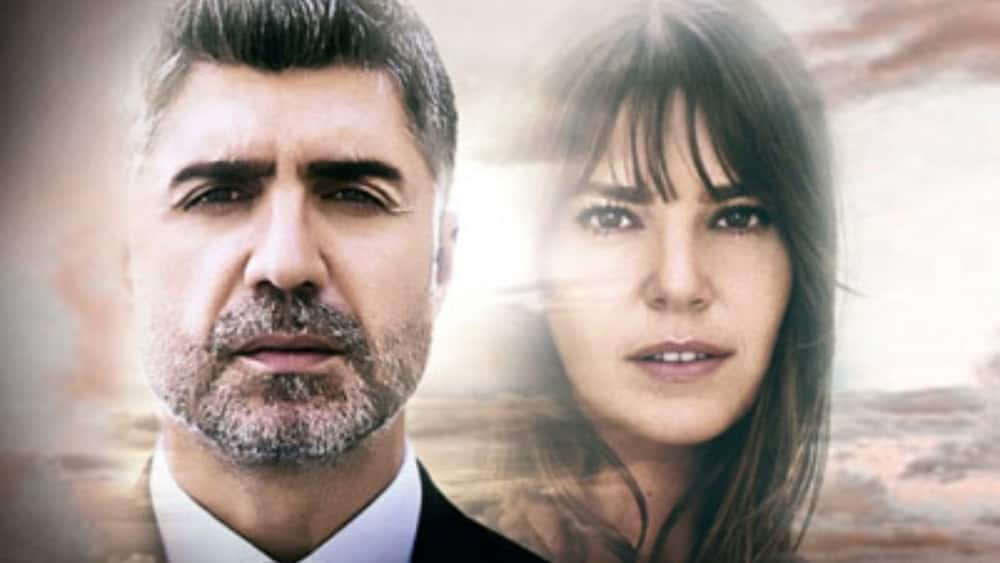 Deur Dik en Dun replaces Bittersoet from 6th July 2020. The premier episodes of this new Afrikaans-dubbed Turkish telenovela air on e.tv and eExtra weekdays at 17h30 and 20h00.Do not miss to watch this soapie.
What is coming up on the premier episodes of Deur Dik en Dun?
Watch the first episodes to enjoy the flow of the story.
Strangers fall in love
Faruk meets Surreya for the first time.
6/07/2020: Monday (Episode 1)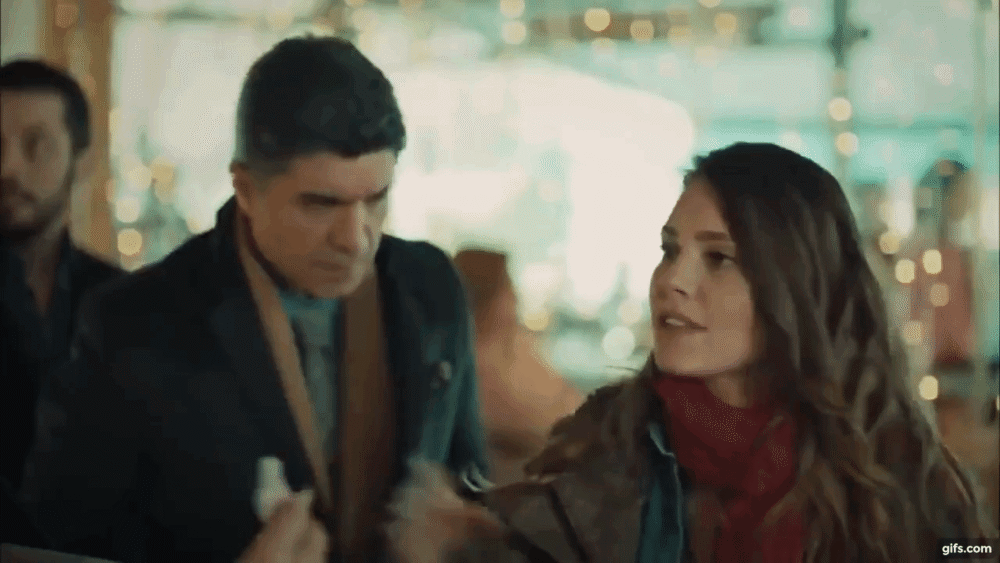 An attack brings Surreya close to the son of a tycoon. She bought a cup of coffee for Faruk Sultan the first time they set eyes on each other. Esma Sultan books a dinner appointment for Faruk Sultan and the governor.
7/07/2020: Tuesday (Episode 2)
Faruk woes Surreya, but she rejects him, and Esma is determined to marry Ipek to one of her sons. Faruk assures Esma that he will return home when he is ready.
8/07/2020: Wednesday (Episode 3)
Esma reveals to Ipek her intentions to get her married to Kiymet, but she requests for more time to think about the offer and tragedy sets in after Faruk has won Surreya's heart.
True love offers a second chance
Life gives Faruk and Surreya another chance after their separation.
9/07/2020: Thursday (Episode 4)
READ ALSO: Skeem Saam Teasers: August 2020
Faruk and Surreya meet again, and they choose to give their love a second chance, but Esma stands in their way. Esma expects Faruk to marry a lady who drives the latest posh cars, wears elegant ladies' shoes, buys from the best coat and jacket brands, and so on. Fikret is tired of being compared with his successful brother by the family because they make him feel like a looser.
10/07/2020: Friday (Episode 5)
Faruk goes against the traditions of his family and his mother's wish to be with Surreya. Ipek is enraged because she might lose the only chance she has to be part of the Boran family. She is after the wealth and luxurious lifestyle the family will offer her, such as spending time in the most expensive hotels in the world, wearing fancy hairstyles, and more.
13/07/2020: Monday (Episode 6)
The house workers are worried about Esma because she locks herself in her room and refuses to meet people. Esma and Surreya do not get along with each other.
14/07/2020: Tuesday (Episode 7)
Esma's announcement shocks Faruk and also makes him doubt her motives. Senem moves to Bursa to look after her family and guard them.
15/07/2020: Wednesday (Episode 8)
Omer accompanies Senem to Bursa, while Ipek and Fikret's wedding day is fast approaching. The family visits Sahap to seek blessings for the couple to be.
16/07/2020: Thursday (Episode 9)
Surreya tries her best to please Esma as they prepare for her henna night, but the occasion is cancelled when the guest gives them a surprise visit.
Doubts and mistrust between the newlyweds
Faruk and Surreya's marriage starts on a wrong note.
17/07/2020: Friday (Episode 10)
On the wedding eve, Surreya doubts if she is making the right decision to get married. An unexpected visitor disrupts the wedding because the person might destroy the happiness of the newlyweds.
20/07/2020: Monday (Episode 11)
Everyone is stressed out because of the disturbances that happened at the wedding. Faruk starts to mistrust his wife while Ipek cannot comprehend the tension that the situation is building in everyone.
2107/2020: Tuesday (Episode 12)
READ ALSO: The River on Mzansi Magic Teasers: August 2020
Ipek's revelation about Surreya creates a rift between her and her husband while Esma holds her head high in public after the embarrassment her family faced at the wedding. The drama that ensued at the wedding decreases the value of Boran Company's shares in the stock market. Some of Surreya's in-laws start to hate her for bringing bad luck to the family and their family business.
22/07/2020: Wednesday (Episode 13)
Surreya insists that Faruk should listen to her side of the story before jumping into conclusions while Ipek intentionally pushes Fikret to the wall to test his reaction. Adem shows her true colours when he buys Dilara's loyalty by offering her a sweet deal.
23/07/2020: Thursday (Episode 14)
Esma pours out her anger on Senem by throwing her out of the house after Faruk challenges her. She goes behind Faruk and Surreya's back by requesting the attorney to draft divorce documents for the couple. Faruk is enraged by Esma's actions; therefore, he confronts her and decides to relocate to Istanbul with his wife.
24/07/2020: Friday (Episode 15)
READ ALSO: Lithapo Teasers: July 2020
Surrey and Faruk rebuild their relationship far from home, and their love begins to flourish. Senem defends herself against Esma, and a mysterious person from Faruk's past shows up from nowhere.
Fevzi's fourteenth funeral anniversary
Why is Fevzi's funeral anniversary important to Esma and Reyhan?
27/07/2020: Monday (Episode 16)
Fikret conceals his surprise about a client. Esma and Reyhan are emotional on Fevzi's fourteenth funeral anniversary.
28/07/2020: Tuesday (Episode 17)
Adem and Reyhan are uncomfortable at Boran's family house, where they were invited for dinner. Kiymet warns Ipek to suppress her feelings for Faruk, while Faruk demands the truth behind Adem and Fikret's friendship. Surreya, on the other hand, receives good news.
29/07/2020: Wednesday (Episode 18)
Dilara and Sureyya team up to start a school, but their discovery halts their plan. Ipek and Shap teach Kiymet a lesson after Adem's visit.
30/07/2020: Thursday (Episode 19)
Surreya's pregnancy is terrible news for some people. Fikret refuses to listen to Faruk's advice by investing in Adem's project.
31/07/2020: Friday (Episode 20)
Surreya faces Esma during her pregnancy celebrations while Fikret loses control of the situation; hence his dark past is exposed.
What is happening to Surreya and Ipek?
Ipek is in love with Faruk, but he is married to Surreya. She exposes Surreya's wrongdoings hoping that the secrets will ruin the marriage.
Surreya gets married into a family that does not accept her background. She is expecting a baby, but the Boran family head, Esma, wants her marriage to Faruk to be annulled. Will Esma love her baby and accept the baby's mother into the family?
Watch the premiere episodes described in these Deur Dik en Dun teasers. It is a beautiful love story that you do not want to miss.
READ ALSO:
Along Came Love Teasers: August 2020
Young Love Teasers: July 2020
Secrets at the Hotel Teasers: August 2020
Source: Briefly.co.za